How to Boost Kids' Mental Health Through Food and Activity Choices
The benefits of healthy nutrition and exercise reach far beyond physical appearance, especially when it comes to kids. According to the American Psychological Association (APA), children who exercise regularly and eat healthfully are likely to:
Feel good about themselves, their bodies, and their abilities
Cope with stress in a healthy way
Regulate their emotions better
Have improved self-esteem
Incorporating Healthy Foods
Eating healthy foods and maintaining regular physical activity can also help prevent chronic illnesses that could come later in life, like obesity, diabetes and high blood pressure, while protecting against common childhood illnesses.
Of course, it can be very challenging as a parent to find ways to incorporate healthy foods into your kids' lunches and make sure they're exercising, especially if they're in school for most of the day.
We want to help find ways for families to make the healthy choice a little easier in this busy world. Here are ways to positively impact your child's mental health through small diet and exercise changes.
Meal Plan as a Family
Before you head to the grocery store, take a few minutes each week to sit down with your family and brainstorm some healthy meals.
Start With the Familiar
In this brainstorm, your kids may put in a pitch for the familiar, like mac and cheese or pizza, but starting with meals like these can actually be helpful. When you're introducing kids to new foods, it's best to take it slowly by taking something they already like and tweaking it to make it healthier.
Whole-wheat macaroni or thin-crust pizza (bonus for replacing the crust with cauliflower) are small steps on the path to healthier eating. Also, when kids help pick the meals, they're more likely to try new foods, even healthier ones.
Prepare Food Together
If kids are getting involved in planning and buying food, it only makes sense for them to start learning about how it actually gets made.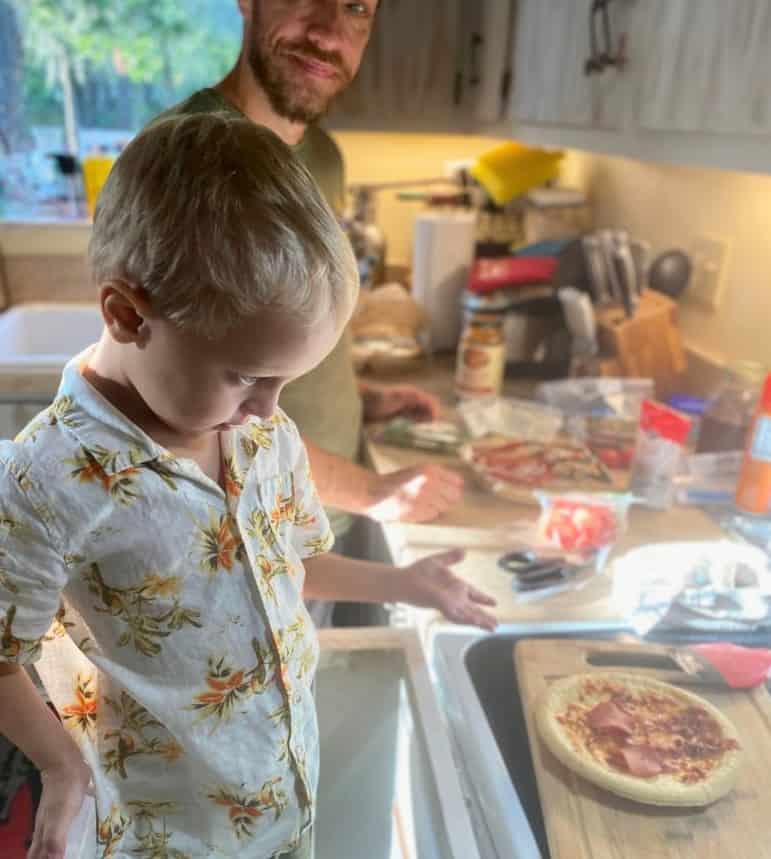 Cooking also provides opportunities to show children how food is grown. Starting a garden or even growing a small herb in a pot to put in a dish can spark a child's interest.
Discover: The Benefits of Cooking with Your Kids in the Kitchen – Plus 3 Easy Recipes
Think About Habits, Not Diets
Ultimately, the goal is to make healthy nutrition a habit, like brushing your teeth. There's no one path that works to get there.
"A growing amount of evidence is showing a link between eating pattern and mental health or mood. Eating patterns that are similar to a Mediterranean diet may have positive effects towards mood and stress related disorders. Daily intake of a variety of foods including legumes, fruits, vegetables, fish, whole grains, nuts and seeds should be included."

AdventHealth for Children Dietitian Christopher Schnell

In general, shop for these foods:
Fruit
Healthy protein
Low-fat dairy
Vegetables
Whole grains
And try to stay away from:
Butter, potatoes and high-fat gravy
High-fat dairy products
Processed foods
Red and/or processed meat
Refined grains (non-whole grains that are missing one or more key parts of the grain, like white flour and white rice)
Sweets and desserts
It's not as if these foods are, by themselves, harmful. But a diet centered around them can be, so try to help your children adopt healthy habits early on.
Physical Activity
Get Outside
When you and the kids have free time, take a quick walk or bicycle ride around your yard or neighborhood. Instead of filling time with a television show or video game, encourage physical activity.
Related – Family Mental Health: 5 Places to Connect with Nature
If you have swings, a trampoline or playground equipment, let your children play and use up some energy. Or, invest in some inexpensive equipment, such as hula hoops, exercise balls, a Frisbee or jump ropes.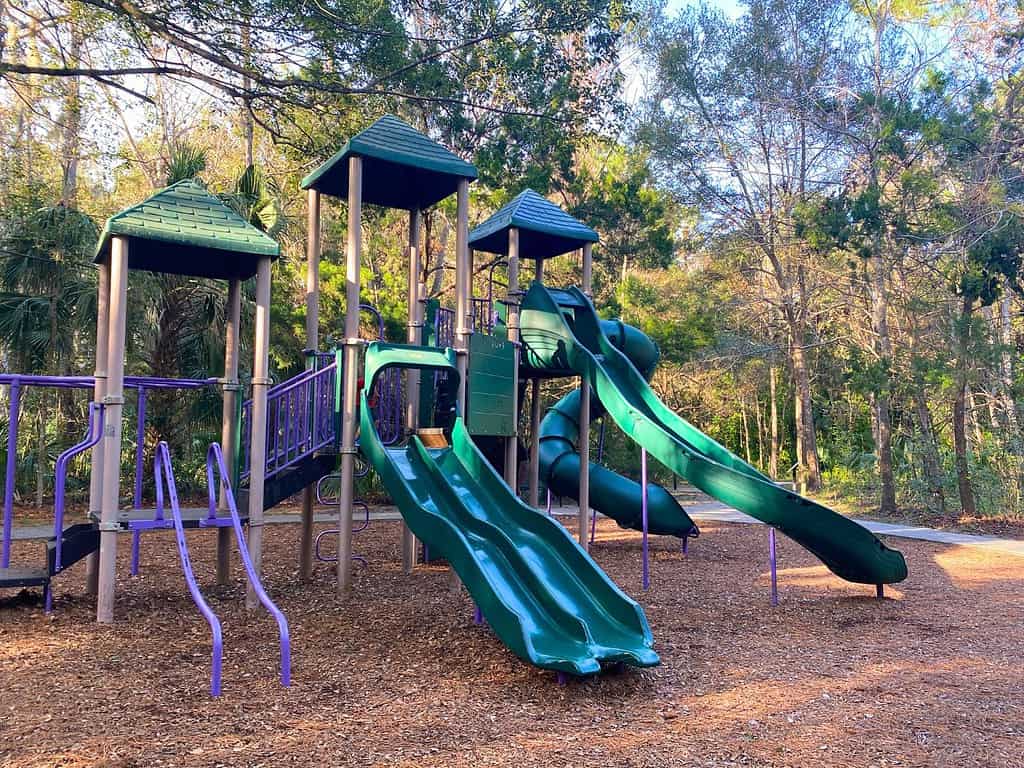 Schedule Longer Exercise Sessions
In addition to short breaks, try to schedule a longer activity break in your family's daily routine, perhaps after their school day is done. Each family member should aim for at least 60 minutes of activity every day.
Keep in mind, you can break this time up into smaller segments.
Here are some ideas for keeping your kids active for longer stretches:
Set Up a Schedule for Chores
Vacuuming, dusting, cleaning the kitchen and bathrooms, mowing the lawn and taking out the trash are all ways to keep kids busy. Schedule age-appropriate chores for each member of your family at least once a week. Not only will you keep your kids active, but you'll enjoy a clean house as well.
Practice Sports
If you have athletes in your family — or your kids play a sport as a hobby — encourage them to practice drills, such as running or lifting weights.
Watch Your Words
Talking about weight and healthy eating can be a minefield. Thinking ahead of time about the words you'll use can mean the difference between an optimistic discussion about achieving health and a negatively focused talk about weight. The words you use now will matter a lot to your child's mental health now and in the future.
Here are three words it's best to find replacements for:
Weight: In general, it's best to talk about eating in terms of health, not weight. Weight can add negative emotions like shame, which can make kids and teens retreat into unhealthy habits.
Diet: When nutritionists and doctors talk about a diet, they usually mean the kinds of foods a person usually eats. But many people talk about diets in terms of foods to avoid to lose weight or help treat or avoid certain diseases. These sorts of restrictive diets are difficult to maintain over time. It's better to talk about the health goals children should aim for.
Restriction: Children respond better to positive reinforcement than rules about what they "can't" eat. If you substitute unhealthy foods with healthier options — like fruit-infused water instead of soda — the "can't" foods will slowly get phased out naturally.
For more tips to help support your child's mental health, click here.
For more information or to schedule an appointment with the weight and wellness team at AdventHealth for Children, visit AdventHealth for Children: Weight and Wellness.
---
Original publication: https://www.adventhealth.com/blog/how-boost-kids-mental-health-through-food-and-activity-choices