20 Wonderful Family Activities in Orlando for $25 or Less
Spending a day out with the family doesn't need to empty your wallet. Orlando may be home to some of the world's greatest theme parks and attractions, but behind the Mouse there is so much more to offer. We've curated the best kid-friendly things to do in Orlando for $25 or less.
From outdoor experiences to comfortable indoor fun, there are some great options. Explore these inexpensive family activities – all for less than $25 per person!
For a fun weekday tour of Orlando and its surrounding cities, consider taking your kids out for a ride along the SunRail. With tickets as little as a dollar for adults and free for kids, the ride alone is fun – especially for train enthusiasts.
Make plans to get off in Winter Park for a stroll down Park Avenue or stop in for some ice cream or dinner before reboarding the train home.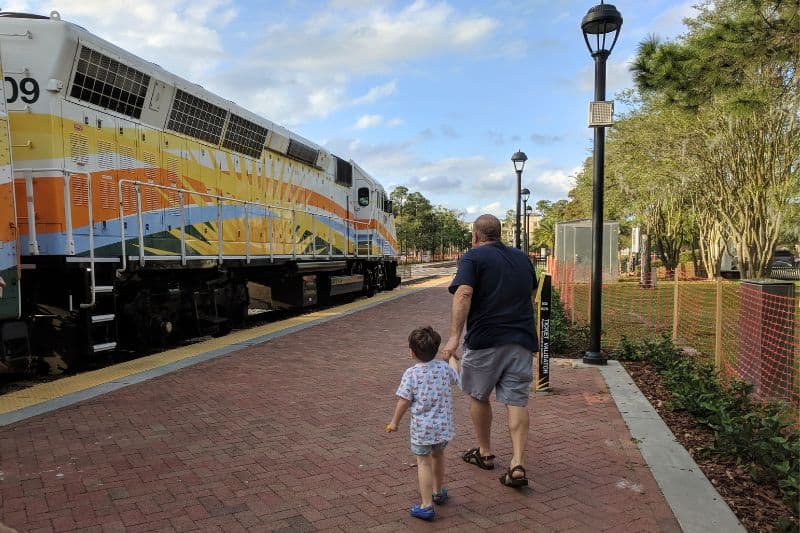 Check train schedules online in advance.
Cost: Kids under 6 ride for FREE with a paying adult. Round trip one zone tickets cost as little as $1.75 for adults.
Address: A station map with addresses can be found here.
Ikea may be seen as nothing more than another big box store, but to little kids this place is a blast. From $1 hot dogs to inexpensive ice cream and Swedish meatball kids meals, the food isn't the only draw for a fun day indoors in Orlando.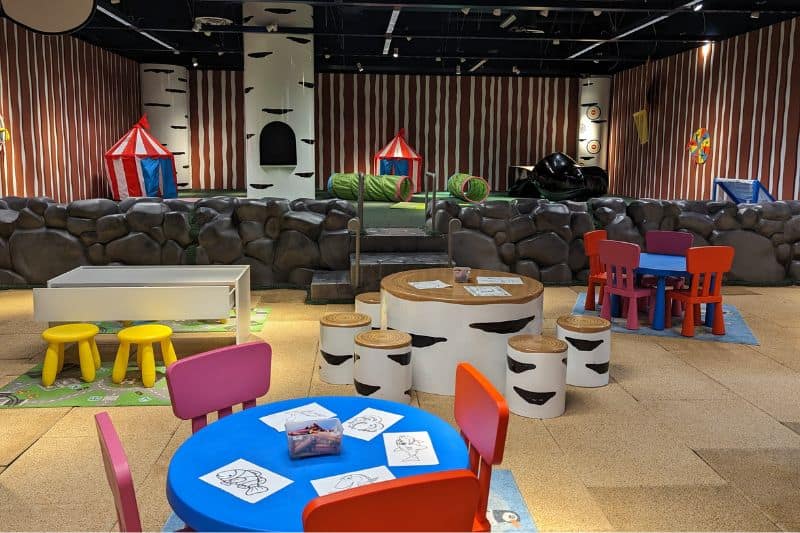 Their kids' play area called Smaland recently reopened its doors after a long hiatus. Smaland takes the kids' favorite children's furniture and toys from the showroom and offers kids a fun and safe place to enjoy them. Parents get to shop, and the kids get dropped off for this free fun room.
Smaland is open from 12-6pm every day and is located at the entrance near the escalator. Kids must be 37-54" tall and potty trained to enter. Bring socks for entry.
Cost: Free
Address: 4092 Eastgate Dr, Orlando, FL 32839
For more fun ideas, check out our round-up of additional Free Things To Do In Orlando.
$10 or less activities for kids
Skating Rinks
Lace up skates and groove to the music at these retro rinks in town.
Astro Skate Family Fun Center
Cost: Average public skate prices are $7-8 plus $3 for skate rentals
Address: 866 South Goldenrod Road Orlando, Fl. 32822
Semoran Skateway
Cost: Tuesday's Family Fun Night offers $5 admission plus a $3 skate rental. Max admission is $10 + skate rental depending on the day or event.
Address: 2670 Cassel Creek Blvd, Casselberry, FL 32707
Berry Picking
Offering seasonal U-Pick crops including strawberries, blueberries, sunflowers and more, these two popular Orlando area farms serve up great outdoor fun for all. Host birthday parties, roast hot dogs, go on hay rides or even taste some local wines, depending on the location.
Read up on their websites for the seasonal events and produce on offer.
Southern Hill Farms
Cost: $5/lb for U-pick blueberries
Address: 16651 Schofield Rd, Clermont, FL 34714
Oak Haven Farms and Winery
Cost: Prices for strawberry picking are by the pound.
Address: 32418 Avington Rd, Sorrento, FL 32776
Head to Geneva in Seminole County for a visit to an incredible antique market with a small farm. The Old Red Barn will give you a taste of the farm life without having to travel too far from Orlando.
Make sure your kids are able to look with their eyes and not with their hands before bringing them through the rows and rows of antique treasures. Then reward their patience with a visit to the small farm out front.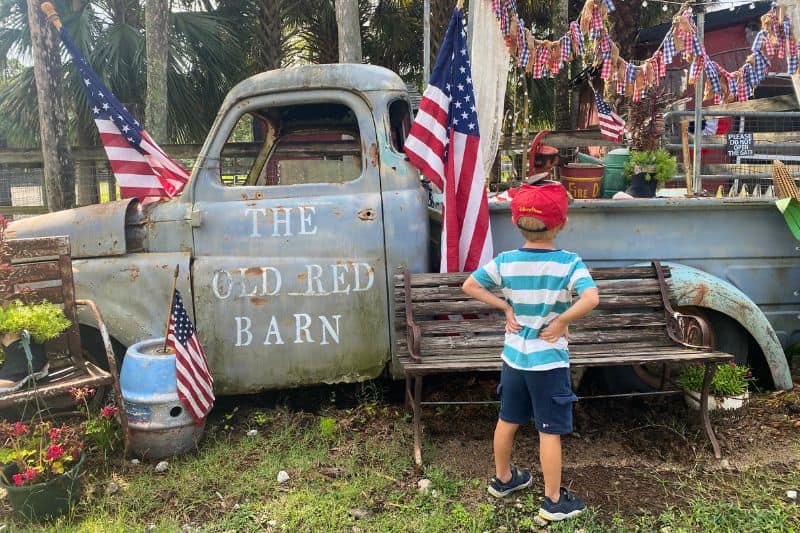 Petting and feeding are not allowed but you can get up close with chickens, geese, donkeys, goats, and more – without paying a dime. Technically visiting Old Red Barn is free, but it is encouraged to support local – maybe you'll find the perfect gift.
Keep an eye out for their monthly farmers' market and other events.
Address: 2993 West Osceola Road, Geneva, Florida 32732
Cost: Free to visit, cost of items for sale varies
Cheap Movies
Don't break the bank on movie admission prices when Orlando offers several great options for first and second run movies the whole family can afford.
Cost: Tickets are $1 every day and 50 cents on Tuesdays
Address: 130 E Altamonte Dr #1200, Altamonte Springs, FL 32701
For an extra perk – dine while you watch! With a full menu of lunch, dinner, snacks, desserts and beverages (yes, even the adult kind), it's a fun day out for all.
Cost: Tickets are $6-7.50 per person.
Address: 2155 Aloma Ave, Winter Park, FL 32792
Grab a picnic blanket and pack a cooler, because these outdoor evening showings are not only a classic date night but a great time for the whole family.
Cost: $7 adult, $5 child (4-17 years of age), plus tax and online fees. Children 3 and under are free but require a ticket.
Address: 1920 N Forest Ave, Orlando, FL 32803
Boasting the largest community choir in the nation, Central Florida Community Arts is an artistic haven, making the arts affordable and accessible to all. Whether your children join their youth programs or summer camps or you choose to attend one of their many amazing shows, CFCArts brings joy to the entire community at a small price tag.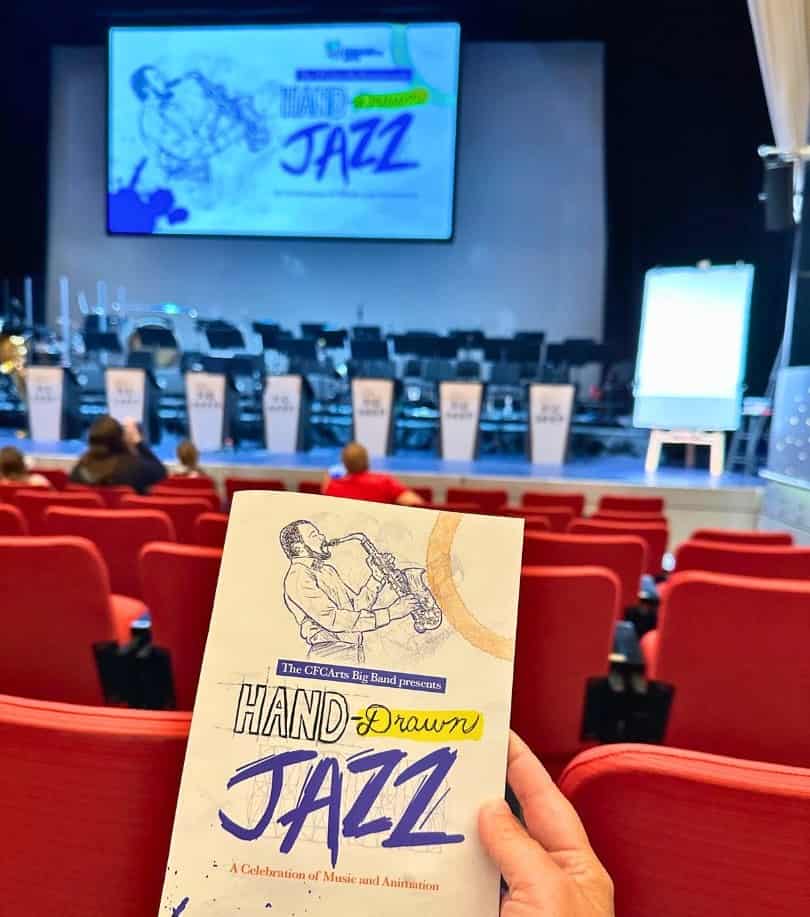 The lineup for 2023 is all things Disney – from Symphonic Disney to Beauty and The Beast in Concert. Their annual Christmas program is one not to miss.
Cost: Shows start at $10 per person, all ages are welcome
Address: Some shows are presented at the Northland Church located at 522 Dog Track Rd, Longwood, FL, while others are at the Dr. Phillips Center for the Performing Arts
Not only are the gardens beautiful, but they offer seasonal events that bring extra life to the beautiful surroundings. During the Dinosaurs event, kids can follow a map and explore the history of dinosaurs big and small.
And even if you visit when there isn't an event going on, it is one of the most beautiful places in Orlando.
Families will enjoy their annual Christmas lights trail, and regular offerings for concerts, movies, and plant sales bring the family together for enjoying fun and foliage.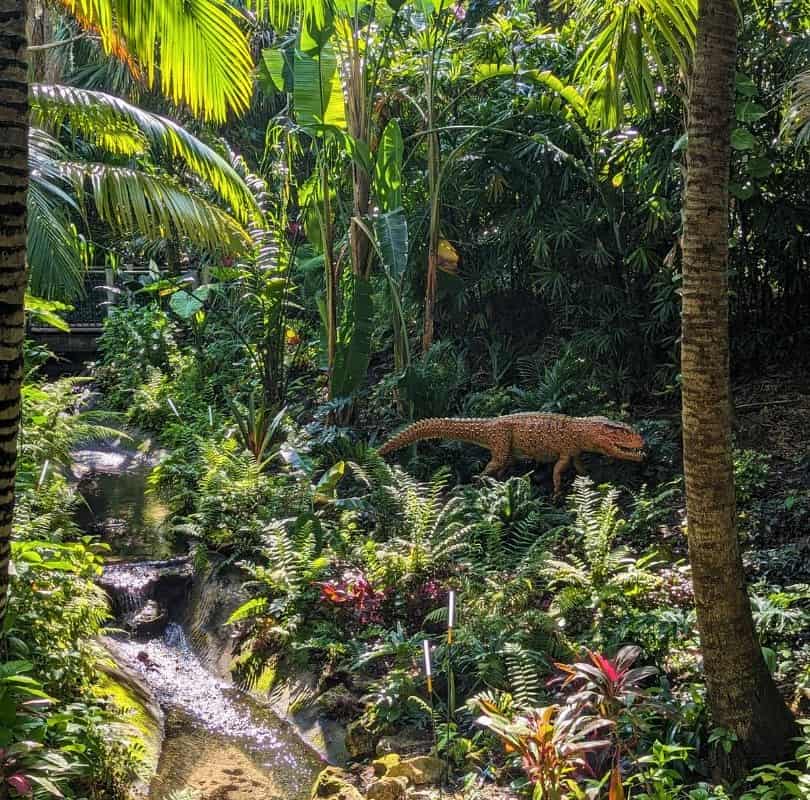 Cost: Kids are $10, adults are $15 and children 4 and under are free. Check their website for free admission events.
Address: 1920 N Forest Ave, Orlando, FL 32803
Float through canals and learn the history of Winter Park's rich and famous. See their opulent homes by waterway upon a leisurely pontoon boat and enjoy an hour on the water.
Cost: Kids are $8, adults are $16
Address: 312 E Morse Blvd, Winter Park, FL 32789
More ideas for $10 or less:
$15 – $20 cheap family activities
Enjoy fables at the farm or family fun days, which all include a meet and greet with the farm goats. Kids will even get to feed the goats warm milk!
Cost: Family fun days are $13-16 depending on the event
Address: 2218 Carrington Drive, Orlando, Florida 32807
Orlando is home to a wonderful zoo in Sanford, great for a few hours out with the family. See rhinos, giraffes, monkeys, otters and more!
Make the most of your visit with our expert tips for visiting Central Florida Zoo with kids.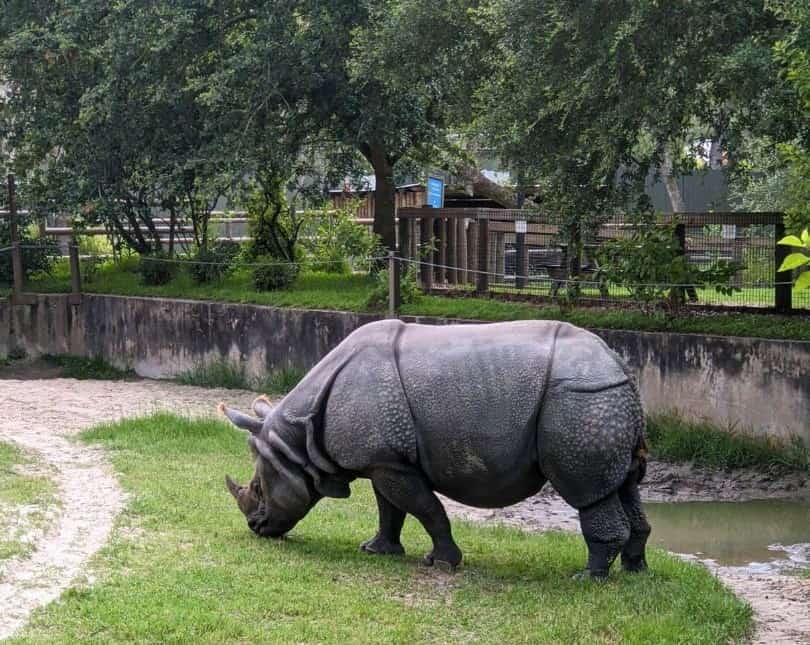 Cost: Online prices for kids are $14, adults are $20. Pay a little more at the door.
Address: 3755 W Seminole Blvd, Sanford, FL 32771
Orlando's Science Center offers endless fun for children and adults. From space talks to fun zones, IMAX movies, interactive exhibits and even dinosaur digs, the Science Center is fun for all.
Cost: $18-24
Address: 777 E Princeton St, Orlando, FL 32803
Catch a match with the whole family at one of these beloved hometown events. Vamos Orlando!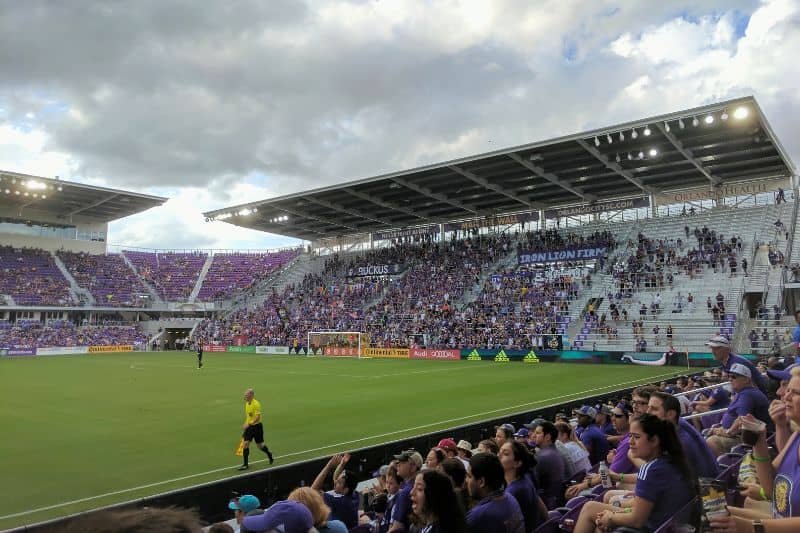 Cost: As low as $16 on Ticketmaster
Address: 655 W Church St, Orlando, FL 32805
Alternatively, Orlando Solar Bears tickets are relatively affordable too, and all-inclusive food and beverage packages are available.
This classic Florida gator attraction never disappoints. See albino alligators, watch gator wranglers, see a reptile show, walk through an aviary and see the astounding show when gators jump for their chicken dinners.
Enjoy a train ride around the park, nature trails and old fashioned cafe food for a great time with the family.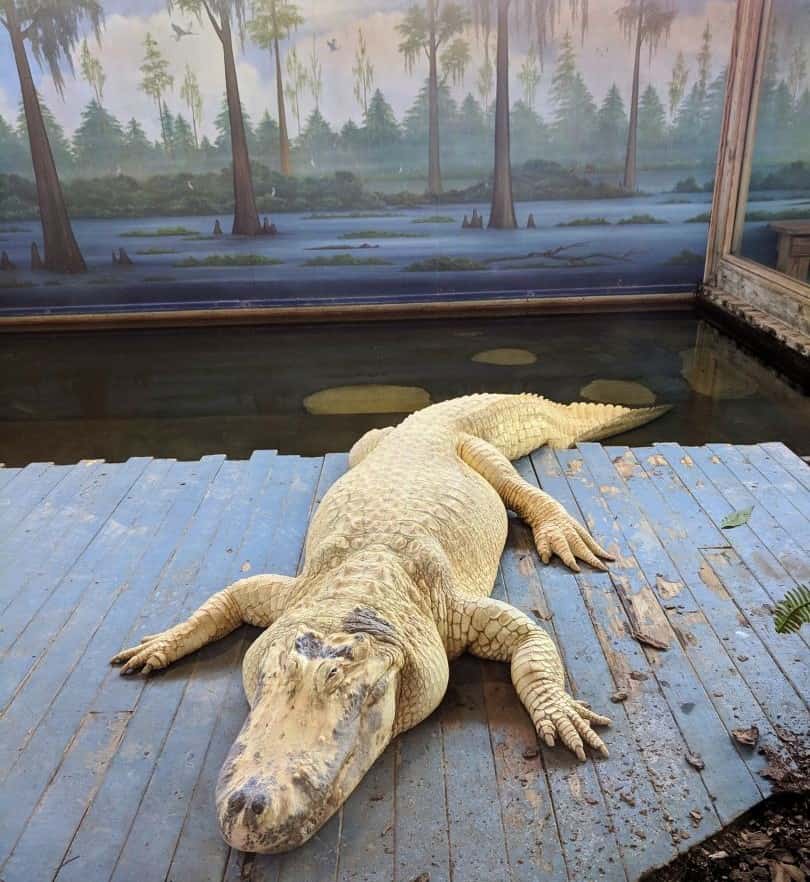 Cost: Kids are $20 when tickets are purchased online
Address: 14501 S Orange Blossom Trl, Orlando, FL 32837
Miniature Golf
Hawaiian Rumble Adventure Golf challenges golfers with a Hawaiian-themed course featuring a waterfall, volcano and musical fountain.
Cost: $14 per person per game
Address: 13529 State Road 535 Orlando, FL 32821
Pirate's Cove has two swash-buckling 18-hole miniature golf courses with price varying by location.
Cost: Adult $15.95 + tax, Child* $13.95 + tax
Address: 8501 International Drive, Orlando FL 32819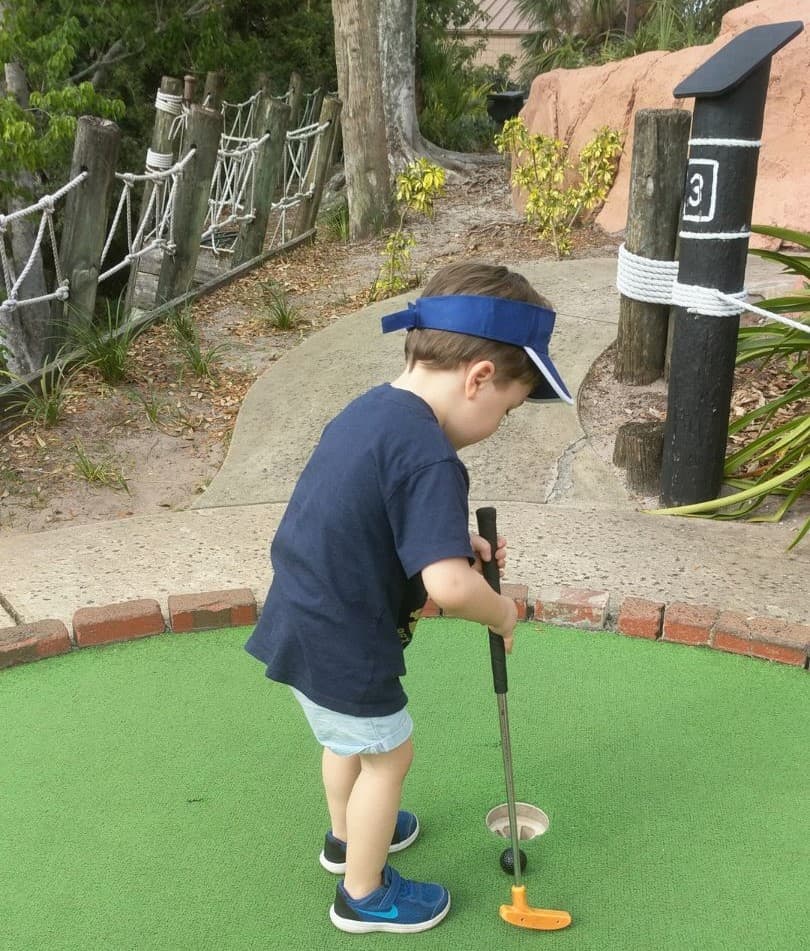 Don't fret over expensive, long, hot park days – enjoy some of these closer-to-home activities instead!