23 Indoor Activities with Your Kids When it's Raining in Orlando 
Living in the Sunshine State has its perks. With year-round warm weather, the options for outdoor activities are endless. And while most of the time, it's bright and sunny, we do have occasional seasons where it's quite the opposite. And nothing will make you lose your mind faster than being cooped up with your kids in the house on a rainy day.
Thankfully, Central Florida has lots of great options for indoor fun, and some of them won't cost you a dime. Check out these 23 indoor things to do in Orlando with kids to keep your family entertained.
Rainy Day Things to Do Indoors in Orlando
1.Orlando Fire Museum
814 E. Rollins St. Orlando, Florida 32803
Free admission
Located next to Orlando Shakes in Winter Park, the Orlando Fire Museum is free to the public, however, donations are appreciated. Open on Fridays and Saturdays, you can check out historic fire vehicles and equipment and chat with the staff, many of whom are retired firefighters.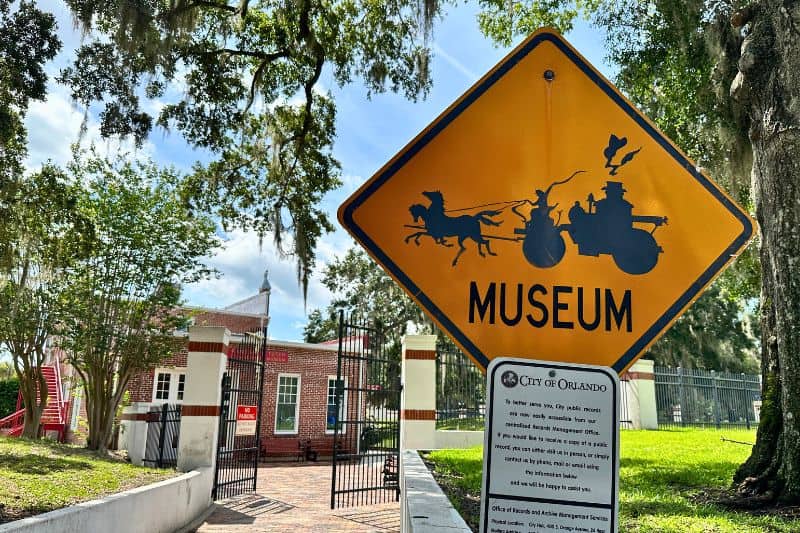 While most things are for viewing, kids can climb on one of the fire engines and play with the buttons and sirens. The small museum takes less than an hour to experience and is a quiet way to stay dry or cool.
2. Bass Pro Shop
5156 International Dr. Orlando, FL 32819
Free admission
The Bass Pro Shop location on I-Drive offers 150,000 square feet of family fun for the outdoorsy types. Adorned with authentic Florida decor, the store has a 17,000 gallon aquarium filled with exotic fish to keep the little ones entertained. Make sure to check out the kids' section for apparel, books and toys.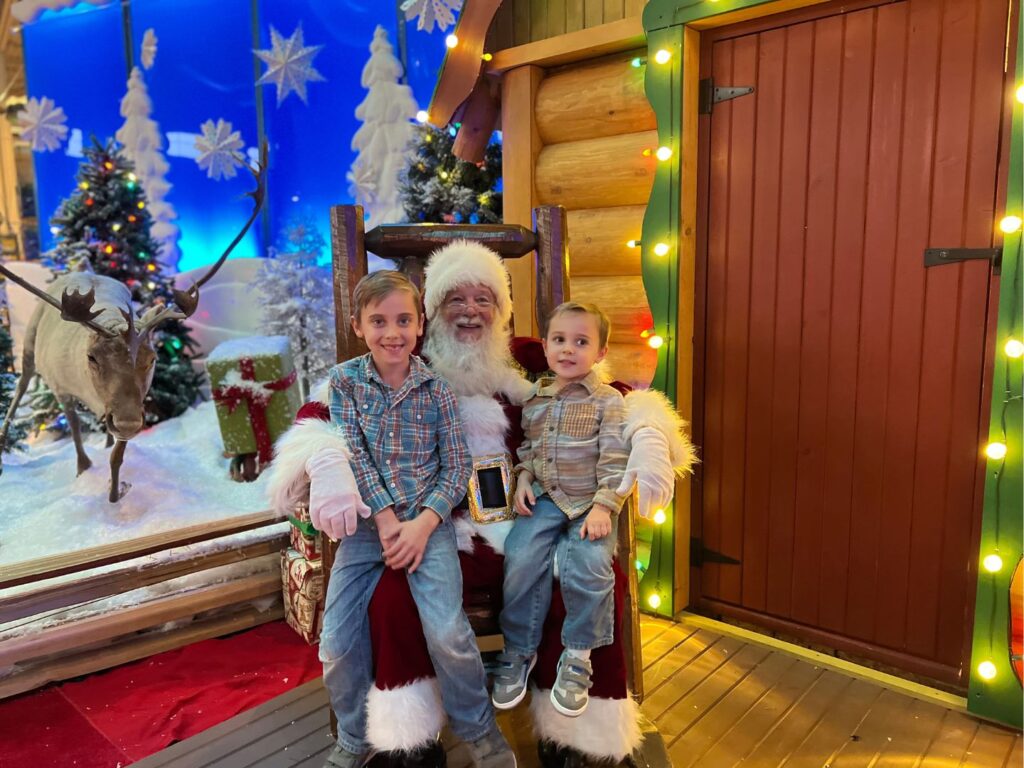 This is also one of the only places in town where you can get a free photo with Santa during the holidays.
3. Orlando Science Center
777 E. Princeton St. Orlando, FL 32803
$24 (adults)
$22 (students and seniors)
$18 (kids 2-11)
Free (kids under 2)
The Orlando Science Center is the perfect place to combine fun and learning. The Toddler Town area is tailored for little ones, while older kids will enjoy exploring the other hands-on activities, the movie theater and rotating exhibits.
The center is attached to a parking garage with a covered walkway so you'll be completely dry when entering the building. If you plan to frequent OSC more than 2-3 times in one year, it's worth investing in the $189 family membership, which is good for 2 adults and all kids under 18.
4. Creative Jane Art Studio
1781 W. Fairbanks Ave. Winter Park, FL 32789
$25 (toddlers)
$25 (Pre-K)
Prices vary for elementary children, teens and adults
Creative Jane is a great spot for your little creators to paint, draw and make crafts. Weekly classes include Toddler Art Play, Pre-K Art Play and Art Explorations (for elementary students). Check the calendar for workshops for teens and adults.
5. The Crayola Experience
8001 S Orange Blossom Trl. Orlando, FL 32809
$25.99 (ages 3 and up)
Located inside the Florida Mall, the Crayola Experience is the perfect activity for your creative children. Take a whack at countless virtual and hands-on crafts, wrap your own crayons and play on the playground. Save $3 when purchasing your tickets online in advance.
This is just one of our favorite 10 Activities for Kids at The Florida Mall.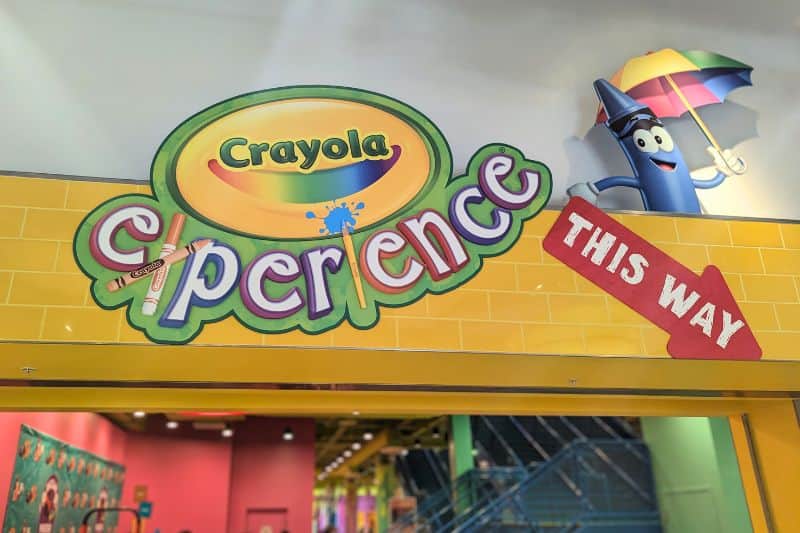 6. Elev8 Fun
320 Towne Center Cir. Sanford, FL 32771
Free admission; pricing varies by activity
Located in the Seminole Towne Center Mall, Elev8 Fun is an immersive amusement experience for the whole family. Activities include a video game arcade, bowling, go karts, laser tag, ax throwing, mini golf and ropes course. You can purchase any of these activities à la carte or as part of a bundle.
7. Dezerland Park Orlando
5250 International Dr. Orlando, FL 32819
Free admission; pricing varies by activity
"It never rains at Dezerland Park!" Just behind Bass Pro Shop, you'll find Florida's largest indoor attraction, with over 80,000 square feet of thrills and fun. Activities include go karts, virtual reality arena, bowling, laser tag maze, bumper cars, mini golf, ax throwing and more. Don't miss Dezerland's auto museum, where you'll see vintage, themed and exotic cars from around the world.
8. World's Largest Entertainment McDonald's
6875 Sand Lake Rd. Orlando, FL 32819
Free admission; additional cost for food and games
Also known as "Epic McD," this 19,000 square foot restaurant location has all the food and fun you need for a rainy day. In addition to your typical burgers and fries, you can also try out their pizza and pasta dishes. Kids can play on the large playground or enjoy over 100 arcade games.
9. SEA LIFE Orlando Aquarium Florida
8449 International Dr, Orlando, FL 32819
$37.99
There's lots to do at ICON Park, but one of the best indoor options for kids is the aquarium. Home to Florida's only 360° ocean tunnel, you can explore everything under the sea without ever getting wet!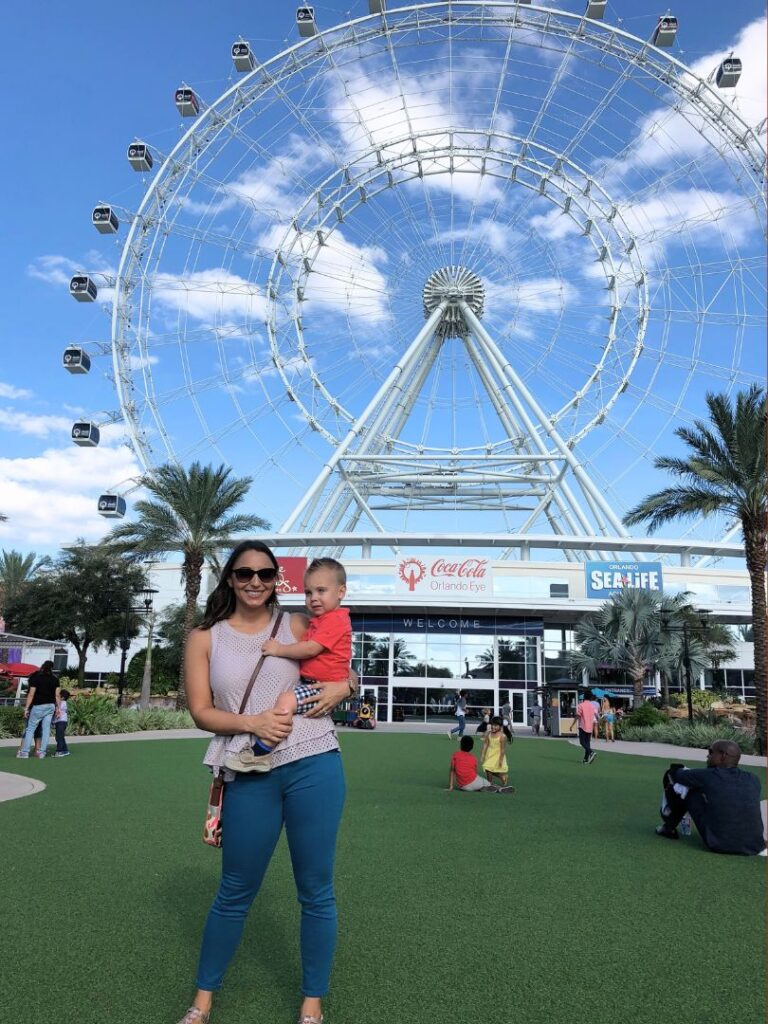 Check out the sharks, stingrays, sea horses, turtles and more and the various exhibits.
10. Orange County Regional History Center
5 E. Central Blvd. Orlando, FL 32801
$8 (adults)
$7 (students)
$6 (children 5-12)
Housed in a historic courthouse in the heart of Downtown Orlando, the history center is a great learning experience for young minds. The museum has many permanent and rotating exhibits that will intrigue the entire family.
A nice bonus: The History Center will validate your parking for up to 2 hours in the Library Garage at 112 E. Central Blvd.
11. Monkey Joe's
Two locations: Winter Park, FL, and Pointe Orlando
$12.99 (Monday-Friday)
$13.99 (Saturday & Sunday)
$8.99 (kids 2 and under)
"Rain or shine, kids play at Monkey Joe's anytime!" The indoor gymnasium is a great rainy day activity for kids under 12 years old. You can enjoy inflatable obstacle courses and slides, a playground and video games. There are designated toddler areas to help keep them safe from older, more active kids.
Monkey Joe's has pizza and other concessions and is a great spot for birthday parties as well.
Bounce around other trampoline parks in Orlando for kids.
12. Picture Show at Altamonte Springs
130 E Altamonte Dr. #1200, Altamonte Springs, FL 32701
$1 everyday; $.50 on Tuesdays
You can't beat the price of a dollar movie theater! The Picture Show at Altamonte Springs airs 10 movies at a time, and typically 3-4 of them are rated G or PG. These are generally "older" movies that have retired from full-price theaters and made their way to streaming, but it's always more fun to see something on the big screen.
This theater offers reasonably priced concessions, including a great deal on a kids' movie box that includes popcorn, a candy and soft drink.
13. Orlando Gymnastics
11821 S. Orange Blossom Trail, Orlando, FL 32837
$5 (children)
Gymnastics is a great way to let your kids burn off some energy. Throughout the school year, Orlando Gymnastics offers weekly open gym sessions for toddlers (walking age to 3 years old) and preschoolers (3-5). They're free to jump, climb and roll in a safe environment made for kids!
Open gym for adults happens on the first Monday of the month, if you've got a babysitter in mind!
14. Millie Moo's
4085 LB McLeod Rd. Suite E, Orlando, FL 32811
$14 (1 adult and 1 child for 2 hours)
The 3,000-square-foot open play area at Millie Moo's has designated spaces for kids of different ages. Explore the immersive dance floor, pirate ship, motorized vehicles, slides, castles, building blocks, train sets and more!
One unique feature is the rubber flooring to keep infants, new walkers and children with disabilities safe. Millie Moo's café is 100% vegetarian.
15. We Rock the Spectrum Kid's Gym
1080 Kevstin Dr. Kissimmee, FL 34744
$14 (additional siblings $12 each)
This open play facility provides a nurturing environment where kids can learn and explore through safe sensory experiences. Enjoy the arts and crafts area, a calming room and therapy equipment. In partnership with its non-profit organization, the gym also offers social skills groups and activities for children with autism spectrum disorder.
16. District Kids
1415 Oviedo Mall Blvd. Oviedo, FL 32765
$14.99 (kids over 12 months)
Located inside the Oviedo Mall, District Kids is a great indoor play facility for toddlers and early elementary-age children. In addition to inflatable bounce houses, kids can explore the miniature-sized construction site, diner, grocery store, science lab and gas station.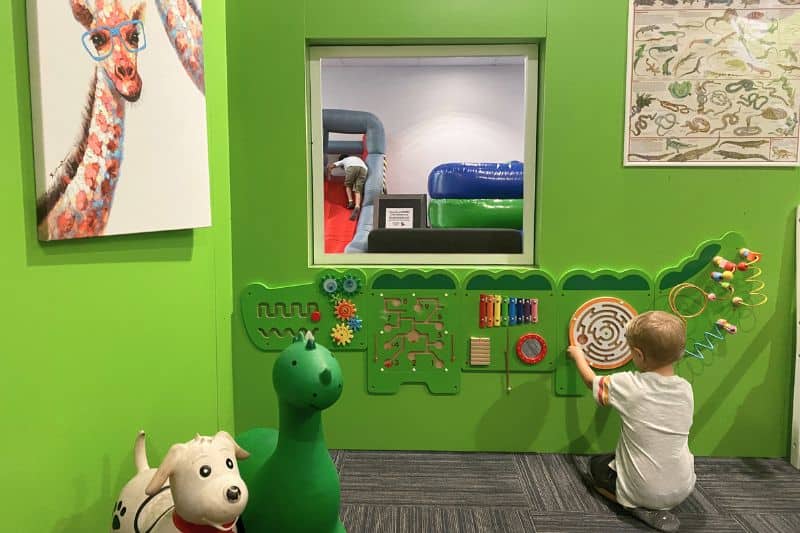 This location is closed on Mondays.
17. Kidiverse
7149 N. Frontage Rd, Orlando, Florida
Take advantage of this climate-controlled environment for children to come in and have fun! Consider Kidiverse a one stop entertainment zone for all the kids to come in and get moving.
Kids ages 0 – 12 can enjoy hands-on discovery, role playing, physical activity and parent/child interaction. Parents can play with their children on play structures and in imagination-inspiring themed play areas, or relax and talk to other grown ups while watching their children explore.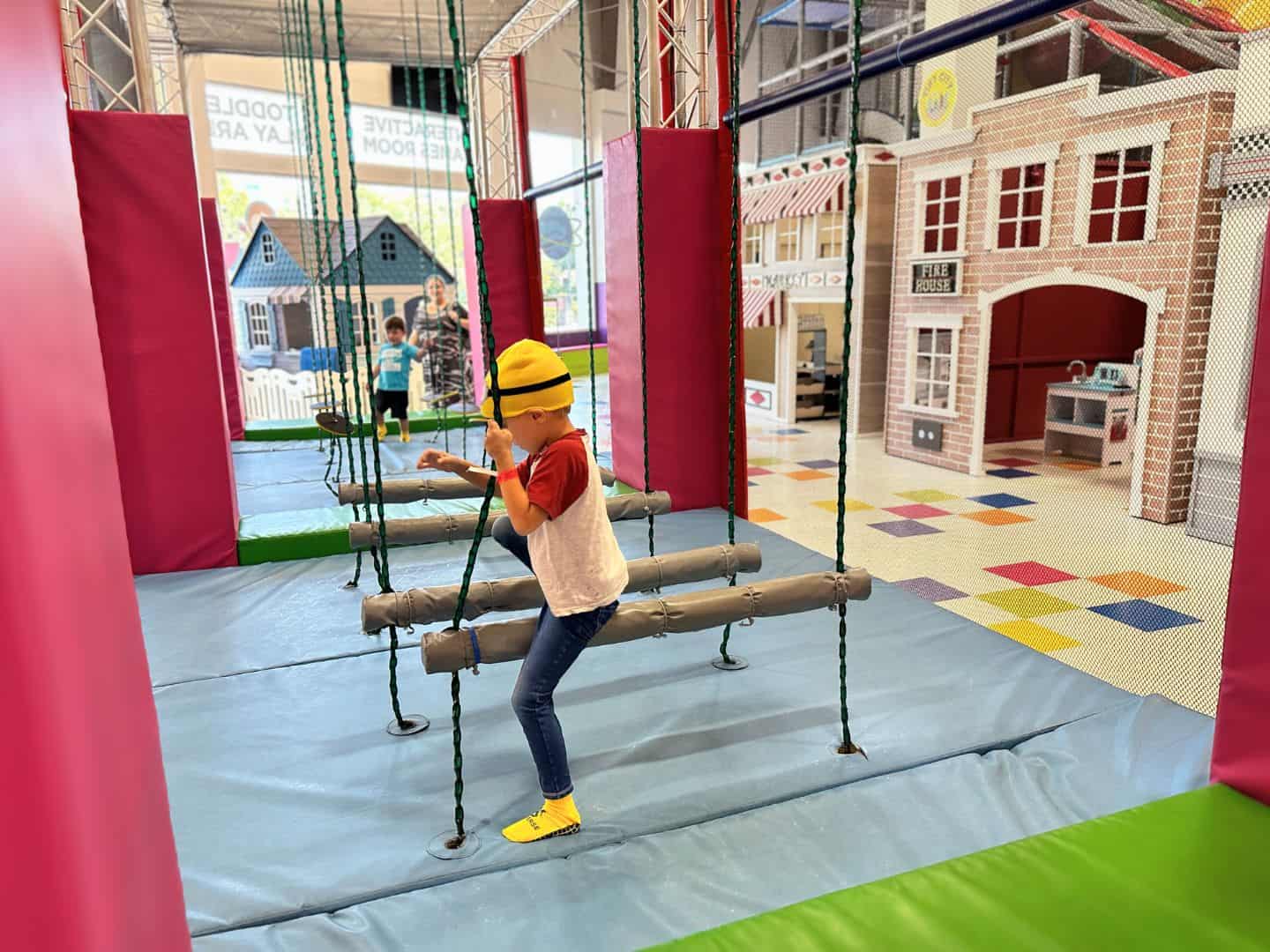 Weekly deals:
MILITARY MONDAYS* – 10% discount for military families.
THRILLING TUESDAYS – First 3 children of the day to come in to play on TUESDAY get in for FREE!
WACKY WEDNESDAYS- Wear something wacky and get 15% off.
THANKFUL THURSDAYS – Buy one popcorn or soda and get one free.
FREE FRIDAYS- Get one free admission with the purchase of another entry.
18. Home Depot Workshops
3455 S US Hwy 17-92, Casselberry, FL 32707 (multiple locations)
Free admission
On the first Saturday of every month from 9am to noon, your local Home Depot hosts a free kids' workshop. All materials for the project will be provided, as well as a complimentary mini apron.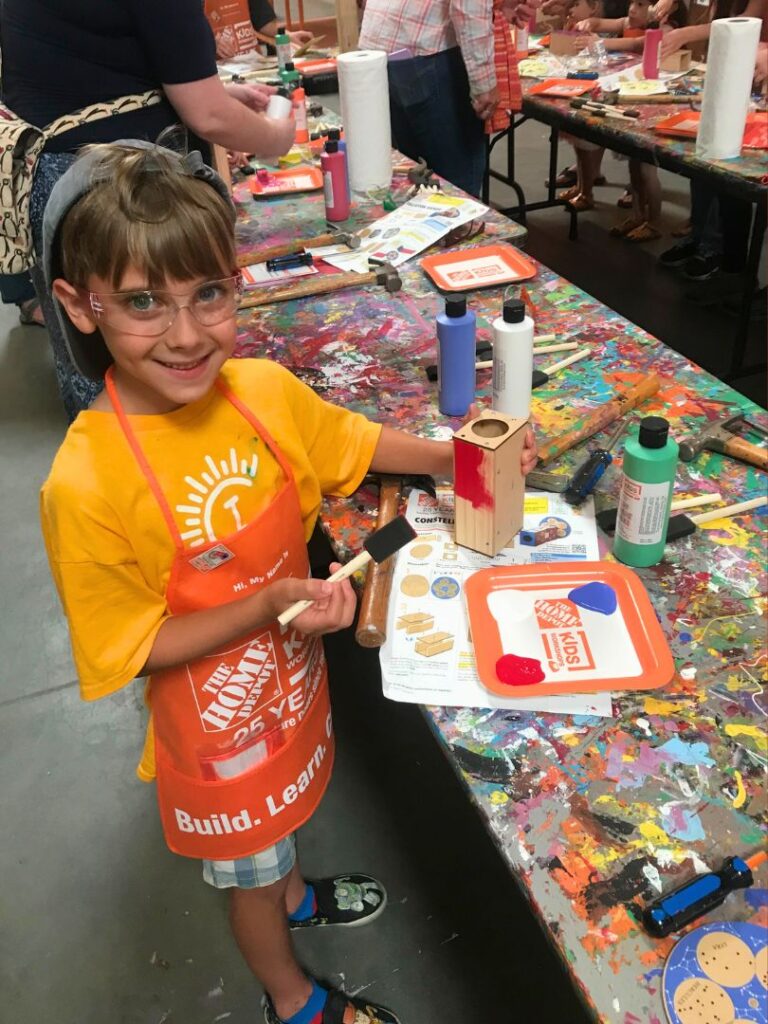 Taught by a Home Depot team member, projects may include building a birdhouse, a flower planter or a pencil box.
19. Aiguille Rock Climbing Center
830 S. Ronald Reagan Blvd. #252 Longwood, FL 32750
$15 (child)
$18 (adult)
Aiguille's facility has over 10,000 square feet of climbing with walls up to 24 feet high. They also offer bouldering and auto belaying, which are great for kids ages 5 and up (minimum weight is 25 pounds).
All first time guests will get a tour of the facility, or you can sign up for a $15 class for children 12 and up.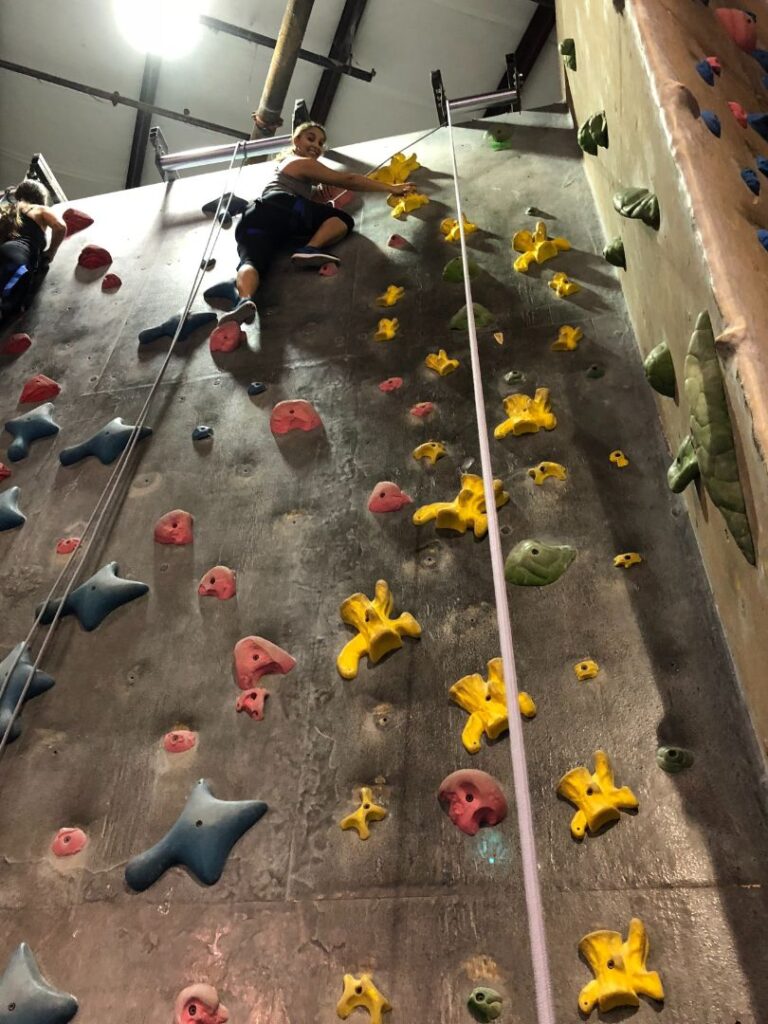 20. RDV Sportsplex Ice Den
8701 Maitland Summit Blvd. Orlando, FL 32810
$15 (Monday-Thursday)
$18 (Friday-Sunday)
Public skating at the Ice Den is open to all levels of skaters ages 3 and up. You do not need to be a member of Genesis Health Clubs (formerly RDV Sportsplex) to drop in and skate. Your cost of admission includes skates. Check the website for the daily schedule.
21. Rebounderz
474 S Hunt Club Blvd. Apopka, FL 32703
$19.99 (basic admission)
Rebouderz is not your average trampoline park. There's countless activities including open jump trampolines, dodgeball, playground, foam pit, arcade games and elevated ninja warrior course. There's a designated toddler area, and grown ups can take a break in the parents' lounge with free Wi-Fi.
You may consider a membership if you plan to go multiple times a year.
22. Wall Crawl Orlando
1016 W Church St. Orlando, FL 32805
$30 (adults)
$20 (children 3-12)
Take your family photos to the next level at Wall Crawl, a 4,500 square-foot photography studio. There are over 20 themed backdrops that change seasonally, so you'll never get the same experience twice. With a general studio pass, you're free to take your own photos during a 1-hour window.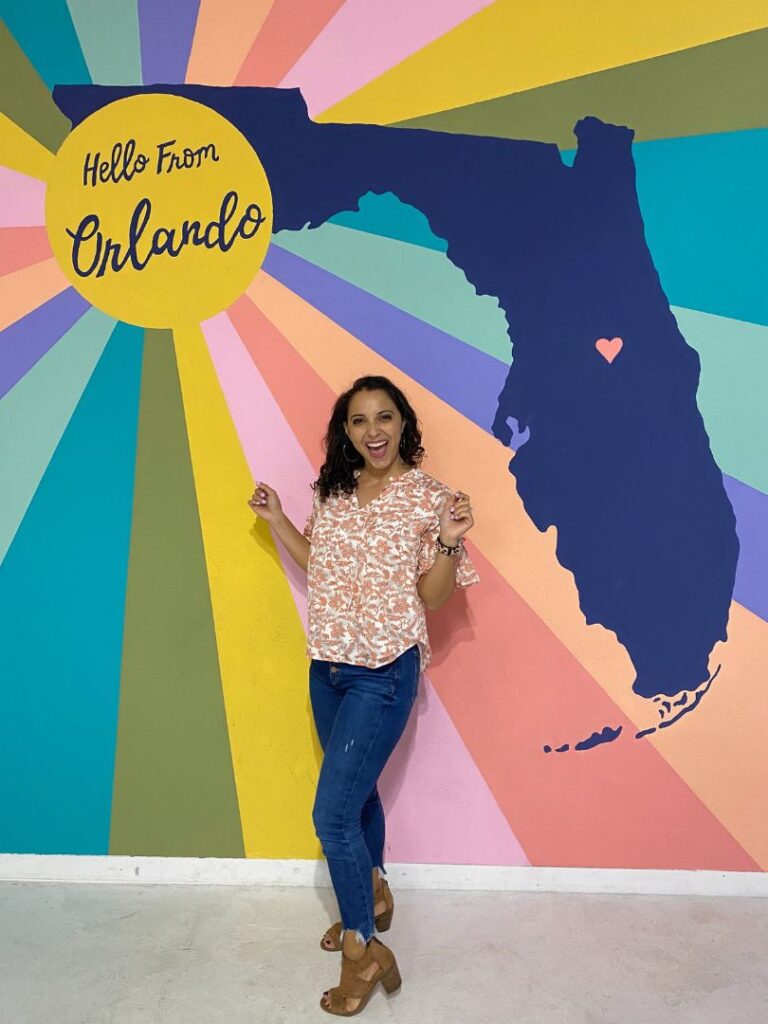 You can also book a private session and a photographer will be provided. Reservations are required.
23. IKEA
4092 Eastgate Dr. Orlando, FL 32839
Free admission
You could spend hours roaming around IKEA. Roughly the size of five football fields, there are endless home items to look at in this two-floor warehouse. Make sure to stop by the restaurant for their famous meatballs and cinnamon rolls! IKEA also offers Småland, an indoor playground where you can drop off your children for up to one hour while you shop.