14 of Orlando's Best Outdoor Activities with Kids
Get outdoors with your kids! Spending time outdoors with your kids is critical. It's so important in fact that a study by the National Library of Medicine proved it! Thankfully there are plenty of Orlando outdoor activities to enjoy with kids.
And to help you narrow down how to spend your outside time, whether you're a local or visiting, we're sharing the 14 best ways to get some fresh air.
14 Best Outdoor Activities with Kids in Orlando
1. Central Florida Zoo
3755 W Seminole Blvd, Sanford, FL
With over 350 animals from more than 100 species, the Central Florida Zoo & Botanical Gardens is a great family excursion on a summer day. Not only can you visit the animals, but you can feed the giraffes, zip through the Seminole Adventures Aerial Zipline Course, get in-depth info from the keeper chats, or book an encounter with the zoo's rhinos. Camps, tours, private events, and excursions are available.
There is even an awesome splash pad, right as you enter, so pack a change of clothes!
DISCOVER MORE: 8 Splash Pads in Seminole County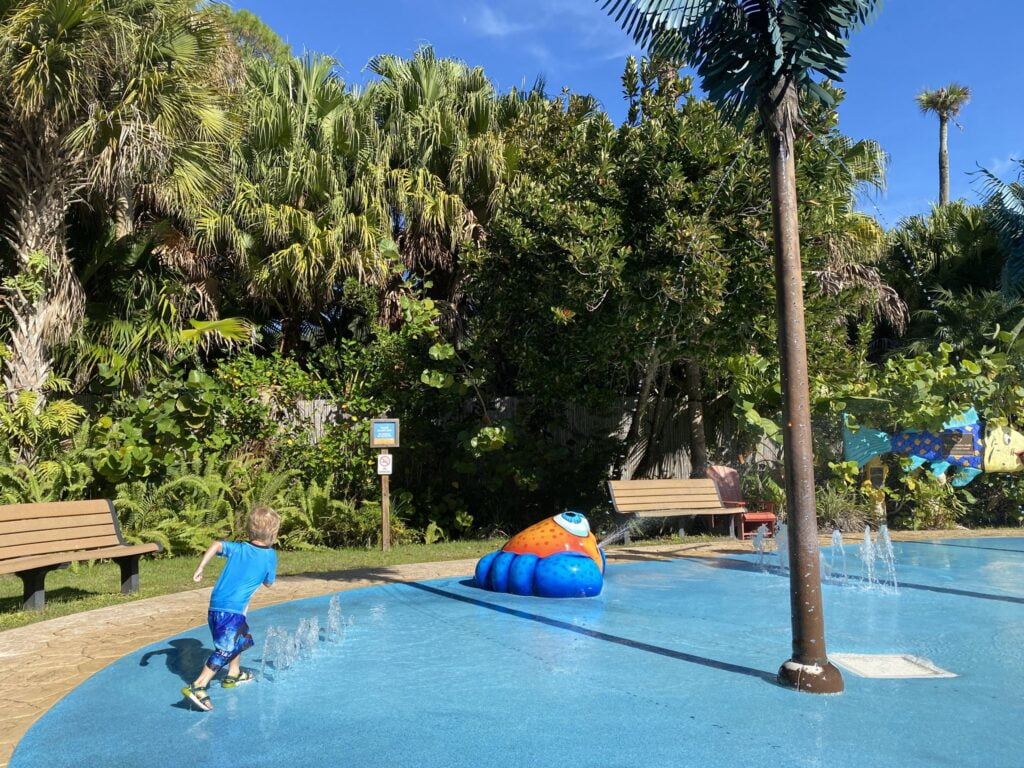 2. Kelly Park
400 E Kelly Park Rd, Apopka, FL 32712
Located just north of Orlando, Kelly Park is popular with tubers eager to float down the short but serene 3/4-mile tube run. Even if you're not into tubing, this beautiful local park is one of the most popular outdoor activities in Orlando.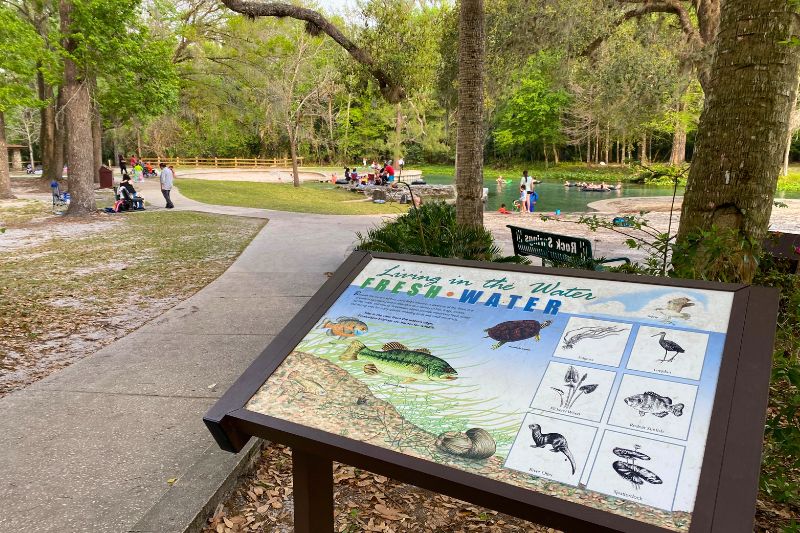 Tube rentals are available outside the park from multiple vendors (or bring your own tube — must be less than 5 feet in length or width), and park admission is $3 – $5.
We recommend visiting during the week or outside of the busy summer season (October is a surprisingly great time to tube!).
There are multiple shallow parts along the water's edge for simple swimming. And a small playground is near the parking lot, as well as picnic pavilions.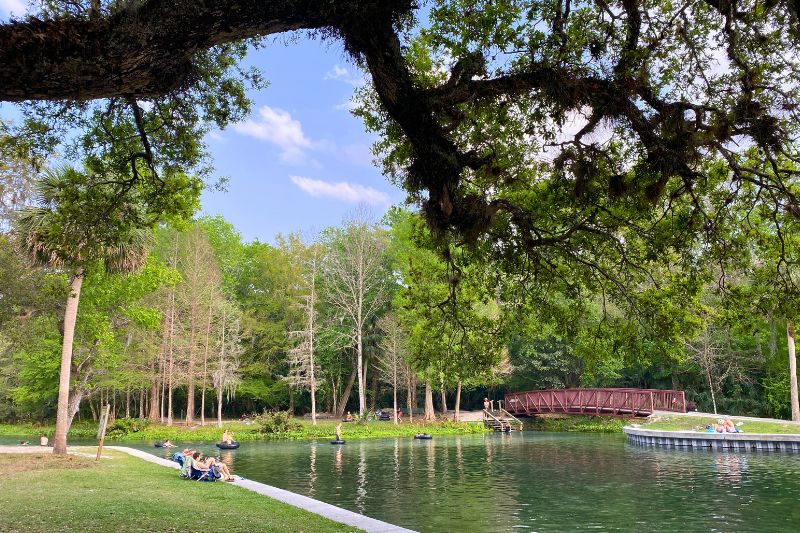 PARENTING PRO-TIP: Bring your own lock to use the complimentary day-use lockers.
IMPORTANT: It is critical that you visit Kelly Park / Rock Springs on a weekday or any other season other than summer. Usually, the line of cars to enter this park on weekends and especially in the summer is at least an hour, or more, long. And the park does reach capacity quickly on such days (usually by 10am).
1800 Wekiwa Cir Apopka, Fl 32712
407-553-4383
Wekiwa Springs is a unique park just minutes from downtown Orlando that is perfect for observing wildlife or cooling off on a summer day. Visitors can explore miles of trails on foot, bike or horseback, and canoes and kayaks are available on-site.
There is a small playground, however, it is far from the main attraction – the water. This might be a good place to start if you're unsure how much swimming you and your kiddos are up for – especially if you have preschoolers or younger. The playground is at the far end of the parking lot.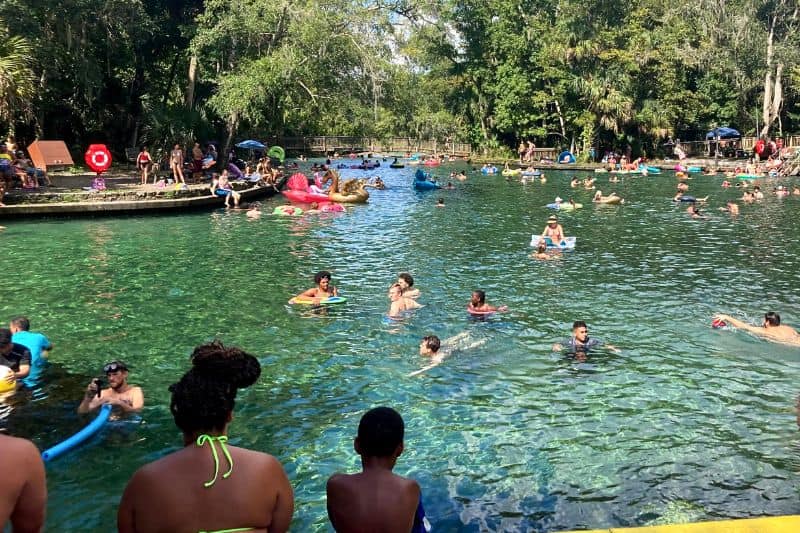 The park has a special place in the hearts of those who have grown up nearby, spending weekends exploring the spring vent and paddling canoes past the purple blooms of pickerelweed. The azure waters of Wekiwa Springs have made it one of Florida's longest-running tourist attractions.
Wekiwa Springs State Park does reach capacity during peak season, sometimes by 9am. It is open from 8am to sundown daily and costs $6 per vehicle.
DISCOVER MORE: The BEST Springs Near Orlando for Kids
4. Showcase of Citrus
15051 Frank Jarrell Rd. Clermont, FL 34714
What could be more Florida than being surrounded by citrus trees, and having some outdoor fun? The Showcase of Citrus is a family-owned estate in Florida that cultivates over 50 types of citrus. And there are lot of outdoor activities for kids. And it's just about a 25 minute drive from Orlando.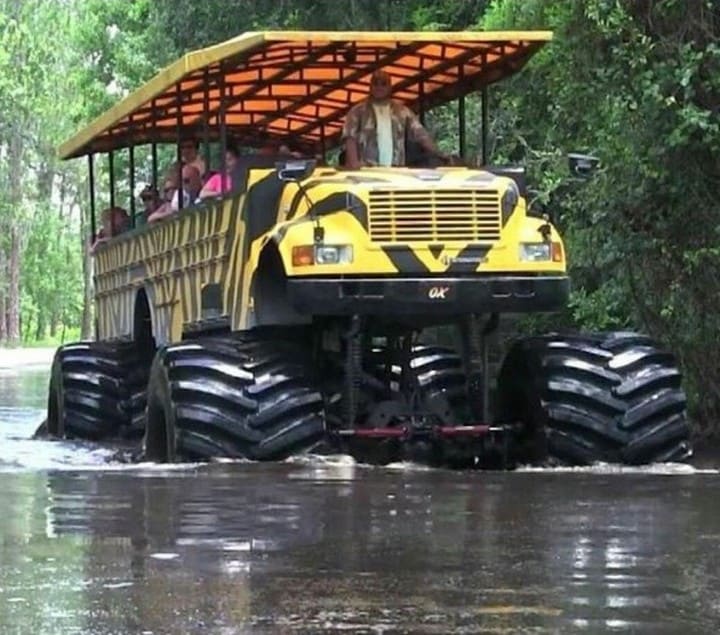 Showcase of Citrus offers a range of outdoor activities, including U-pick citrus, monster truck rides, gem mining, and picnicking. The estate is open to visitors of all ages.
5. Bill Frederick Park
3401 South Hiawassee Road, Orlando, FL 32835
Bill Frederick Park is a 183-acre park located next to Turkey Lake, which itself is a top-rated fishing spot in Florida. This sprawling park is located near the attractions area, within a 15-minute drive from Universal Orlando.
The park offers various recreational activities, including a playground, and beautiful views for nature lovers, families, organizations, and community groups.
Park Entry Fees: Per car, daily $5.00
6. De Leon Springs State Park
601 Ponce De Leon Blvd De Leon Springs, Fl 32130
Volusia County
De Leon Springs State Park has lush trails, refreshing natural springs for swimming, and a fascinating history that dates back 6,000 years.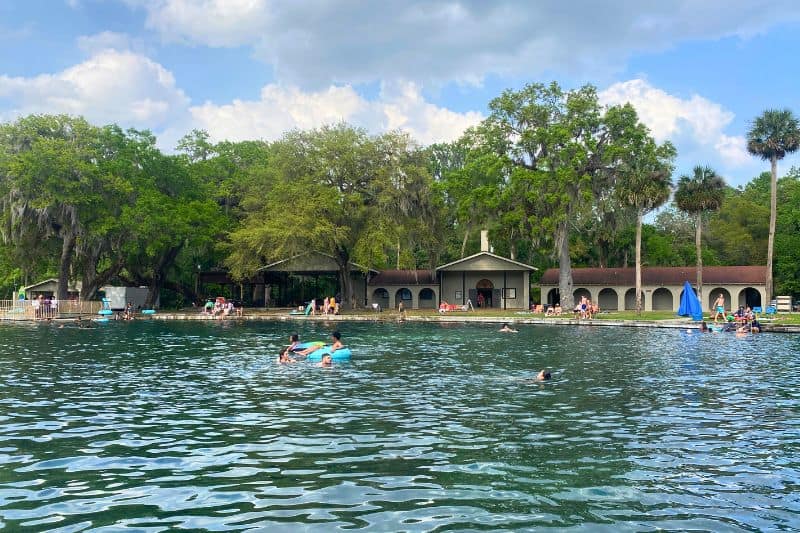 Chow down on endless DIY pancakes at the Old Sugar Mill, then spend the day swimming in the springs, learning about the area's incredible history, or exploring old Florida's waterways and trails.
A small playground is great for ages 5 and up. And the daily boat tour is a great outdoor activity with kids who love nature.
This famous state park is worth the 45-minute drive from Orlando.
Entrance fee, $6 per vehicle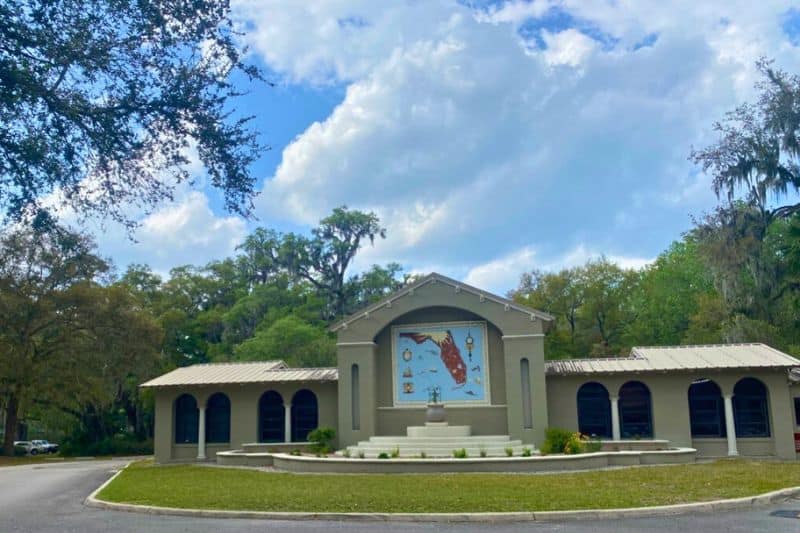 DISCOVER MORE: Best Places to Go Swimming in Orlando with Kids.
3301 Lake Cypress Rd, Kenansville, FL 34739
Drive about 30 minutes from Orlando and you'll enter another world. Wild Florida is an awesome outdoor activity with kids.
Not only is there a super cool drive-thru safari, but right next to it is a wildlife park full of really neat animal encounters. A major highlight is the ability to feed giraffes, up on their level right after you've completed the drive-thru safari.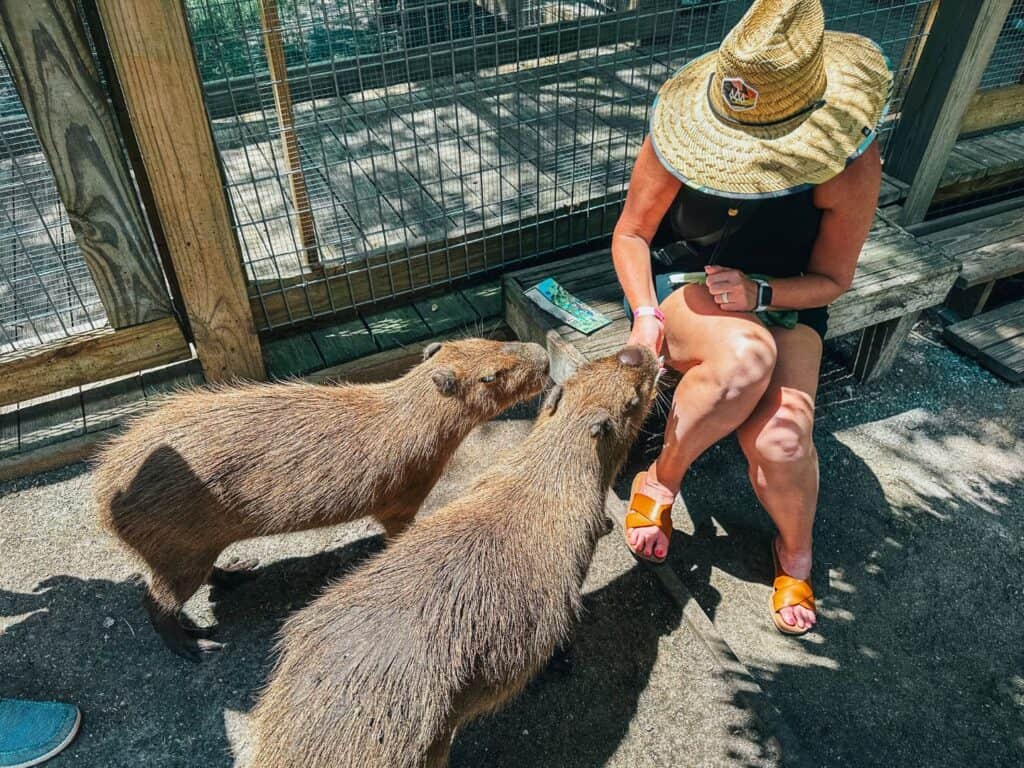 Closed on Sundays
14501 S Orange Blossom Trl, Orlando, FL 32837
If any kids in your life go "ga ga" over gators then visiting Gatorland is an obvious choice. This classic roadside attraction has been around since Orlando's early days. And over the years they've added some fun exhibits and experiences.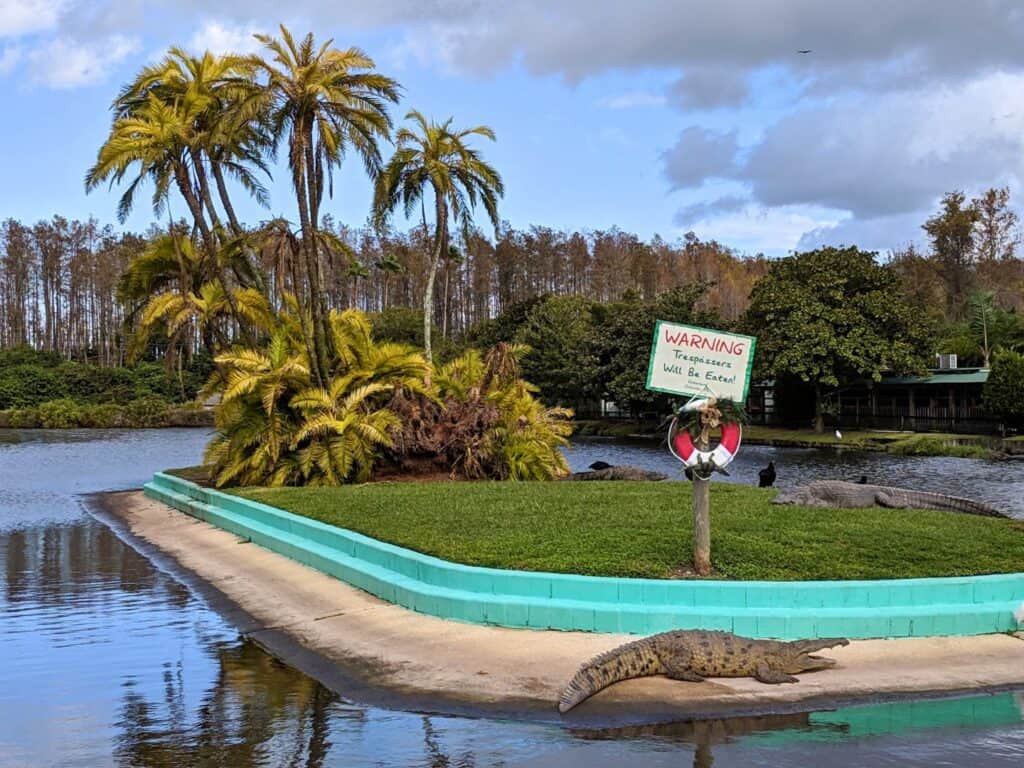 It can get pretty hot here on sunny summer days so try to visit early in the day, or during a cooler weather day.
1920 North Forest Avenue, Orlando, FL
Lose yourself in over 50 acres of botanical gardens. These curated gardens are designed for visual enjoyment, as well as to teach visitors to understand the plants and flowers native to the area. Memberships are available, as well as camps, classes, and tours.
Keep an eye on the summer schedule for special events like story times, movie nights, and more.
10. Orlando Wetlands Park
25155 Wheeler Rd, Christmas, FL 32709
Technically Orlando Wetlands Park is just outside the border, but it is still one of the best outdoor activities with kids. We recommend this park for ages 6 and older. There are no playgrounds here, so this massive 1,600 acre park is best for kids that absolutely love animals and nature.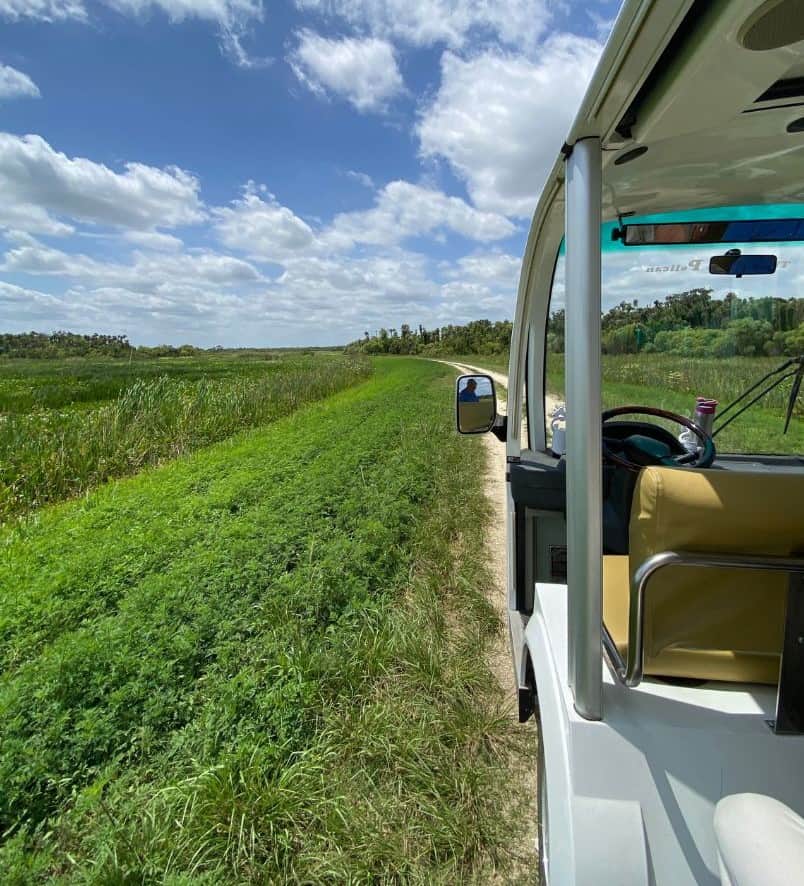 The hiking trails are a bit long for younger kids so consider visiting when the volunteer program runs the tram cart tours. The tram runs for groups of less than 10 people on Fridays, Saturdays, and Sundays from 9 a.m. – 3 p.m. Sundays run from September – May only.
36111 County Rd 44A, Eustis, FL 32736
Experience a real Florida farm just about 30 minutes from Orlando. Amber Brooke Farms in Eustis is most known for their wonderful fall festival in September and October.
But don't overlook this farm during other times of the year. For the holiday season there is Winter Fest, and strawberry picking. Then in the spring there are Easter celebrations and blueberry picking.
Plus there are tons of hands-on activities like playgrounds, cow train rides, jumping pads, and more!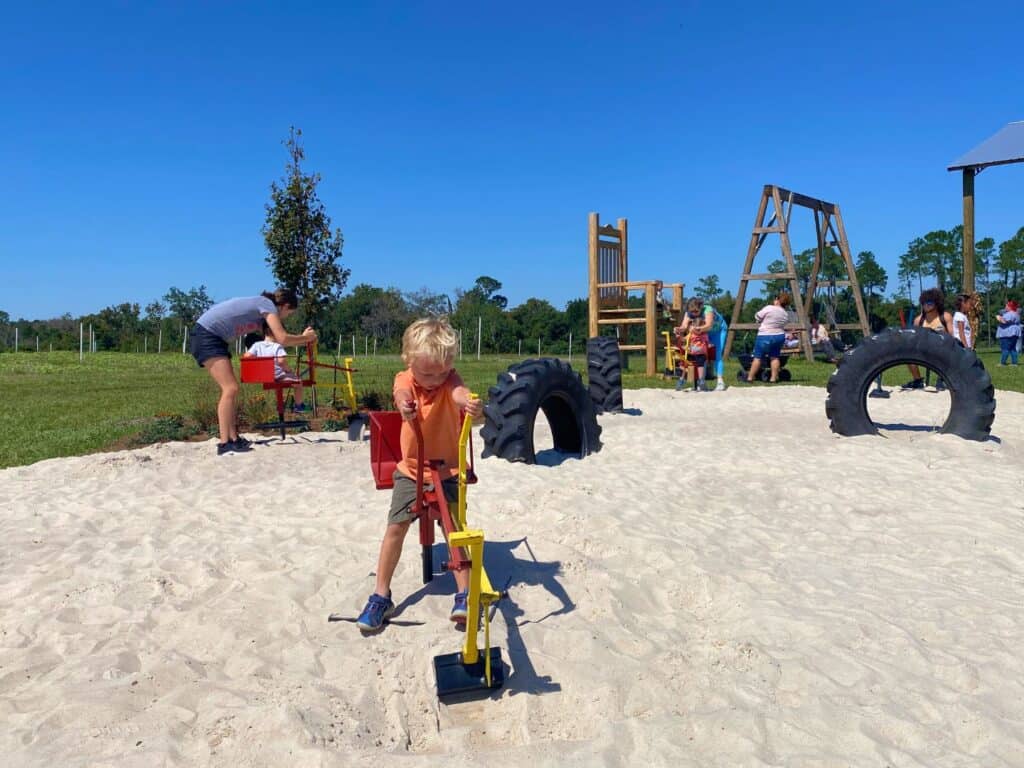 12. Lake Eola Park
512 East Washington Street, Orlando, FL
Whether dining along the shoreline, walking the sidewalk around the park, seeing the birds, or enjoying a self-propelled swan boat, the lake brings serenity and fun to all who visit.
Annual festivals and weekly farmer's markets bring crowds from all over the state, and the Walt Disney Amphitheater entertains with concerts, movies and events year-round. Lake Eola Park is one of our favorite free things to do with kids in Orlando.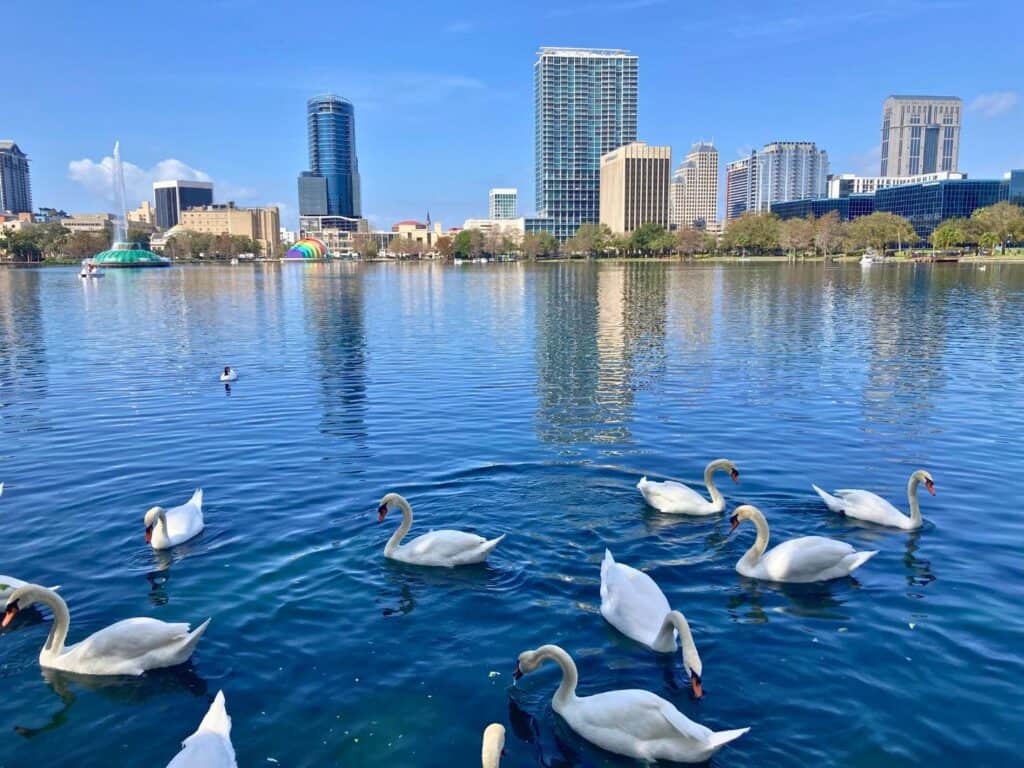 13. Disney Springs
1486 Buena Vista Dr, Lake Buena Vista, FL 32830
This next outdoor activity in Orlando with kids is not your typical outdoor destination. But it is free!
Something FREE at Disney?? Yes, it's true Disney Springs is free to visit and park. Of course, there are plenty of things to do at Disney Springs with kids to tempt your wallet.
If you visit with a plan in mind it's possible to keep things budget-friendly. While you won't find your traditional Disney theme park attractions here, there are still some rides at Disney Springs and of course, plenty of eating and shops.
14. Hontoon Island State Park
2309 River Ridge Road, Deland
Feel like you're on a vacation for a day as you spend time together on an island. Hontoon Island State Park is accessible by Ferry or personal boat only and is FREE to visit although, donations are accepted and appreciated.
The Hammock Hiking Trail begins at the Ranger Station and travels along Hontoon Dead River leading to a Native American shell mound at the corner of the Island. Be on the lookout for manatees during the winter months that have sought warmer waters. There are several service roads that are stroller and wheelchair accessible to travel around but they do not pass by the shell mound.
The nature trail leading to the shell mound is cleared and would be best for all-terrain strollers.
Back at the Ranger Station, find a small museum packed with nifty artifacts from the area to learn about the history of the Island and grab any necessary Junior Ranger Program information.
Traipse to the nearby playground where kids can climb, wiggle and flutter. Should you choose to stay more than a day, the Park offers tent camping and six rustic cabins to rent. The cabins are one room with bunk beds, fan, lighting and one electrical outlet. Sit on the attached screened porch during peak mosquito hours to breathe in fresh air without getting bit.
Hontoon Island State Park is less than an hour from Orlando and open daily from 8am – 4pm.
Even more outdoor activities for kids: