25 Free Things to Do with Kids in Orlando – Plus Cheap Activities Too!
It's easy to get caught up in the more famous attractions, but there are plenty of kids' free activities in Orlando that fit well with most budgets. Sure, you can always take the kiddos to a favorite playground. And the local library is a great resource. But when you're ready to explore something different without spending a dime, we've got plenty of free ideas.
From nature experiences to places to walk around and sightsee, we're sharing 25 free things to do with kids in Orlando. You can even get hands-on at these free workshops and classes for kids.
For even more ideas check out things to do with kids in Orlando anytime of the year.
Free Things to Do with Kids in Orlando
Explore these awesome family-friendly activities. We'll start off with free things to do with kids that are outdoors, then indoor experiences, and highlight seasonal activities too.
Free Outdoor Activities for Kids
The city of Orlando is home to 45 miles of off-street trails, all perfect for kids. Explore the trails from the comfort of your bicycle, and don't forget your helmet!
When you visit any Florida State Park, request your free Junior Ranger Kit and get to exploring! You'll earn a patch for completing six core activities, and then stamps in your passport as you finish more!
Mead Botanical Garden
Located in Winter Park, Mead Botanical Garden features hiking trails, boardwalks, a butterfly garden, biking paths, and dozens of picturesque settings for a fun picnic.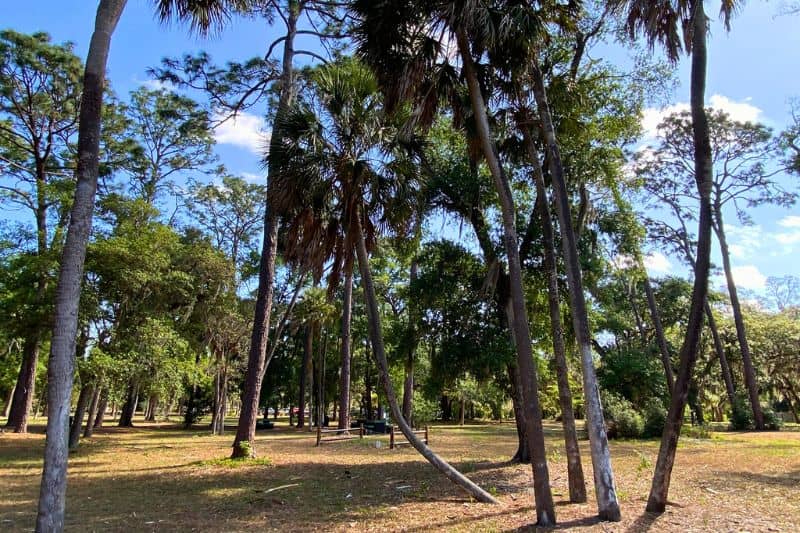 Plus, admission to the gardens is always free. The gardens connect to the Orlando Urban Trail, so bring along bikes and ride to downtown Orlando before returning to the gardens for lunch.
Lake Apopka Wildlife Drive
Love nature? Hop in the car and take your time driving along the 11-mile Lake Apopka Wildlife Drive. This one-way drive through a stunning habitat is a haven for birds and other Florida wildlife, including alligators.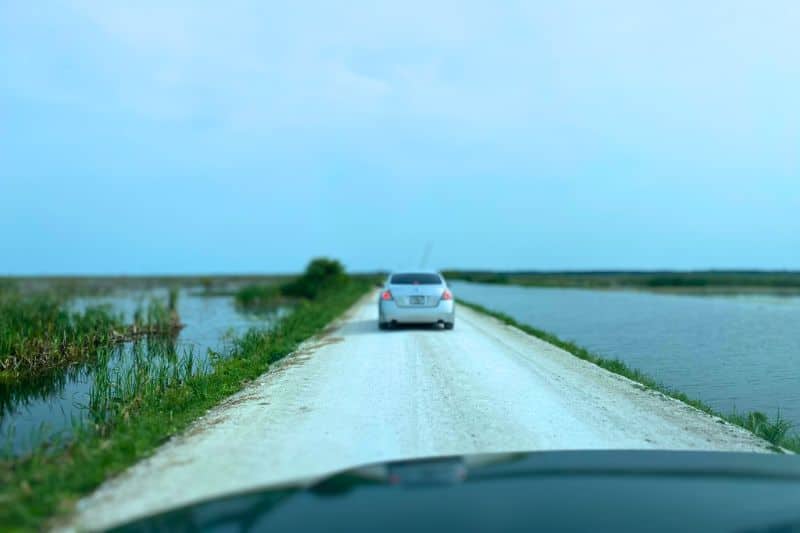 There is no cost to enter. Plan to spend about an hour on the drive. Check out the official website for a map and guided audio tour.
Keep reading for more free things to do in Orlando, especially for nature-loving kids.
Orlando Wetlands Park
One of the best free things to do in Orlando is to visit Orlando Wetlands Park. While these wetlands are technically manmade, they do provide a beautiful refuge for nature.
This man-made wetland is designed to provide advanced treatment for reclaimed water from the City of Orlando and other local cities. And an incredible new boardwalk was just added!
A free tram tour around the 1,600 wetlands is a great way to see the park and learn incredible information. It can be a little long for younger children.
Free Tram Tours
Friday: 9 a.m. – 3 p.m.
Saturday: 9 a.m. – 3 p.m.
Sunday: 9 a.m. – 3 p.m. (September through May only)
*Tram tours are subject to weather conditions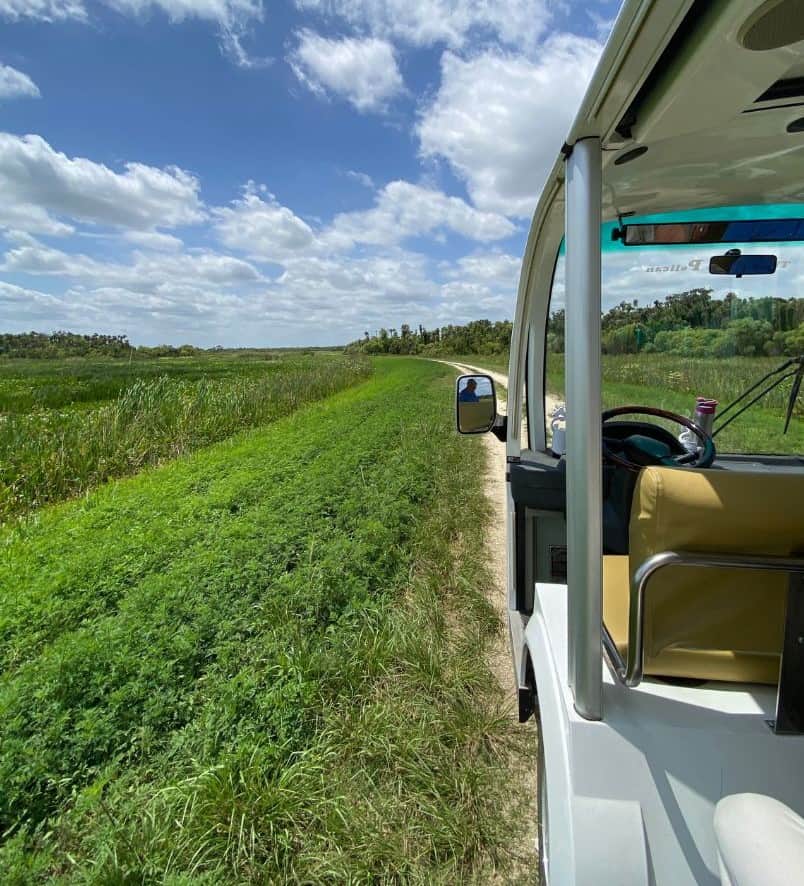 Hike Orlando
If bikes aren't your style, you can check out Orlando's green spaces on foot. Central Florida is home to many walking paths and trails, perfect for exploration and getting your daily dose of Vitamin D. Check out the Cady Way Trail at Golden Rod Park or the Split Oak Forest Wildlife and Environmental Area, among others.
512 East Washington Street
Visit the green space and beauty of Lake Eola Park in the heart of Orlando. The lake is surrounded by a sidewalk, perfect for walking or running. Take in the wildlife, rent a swan boat, check out a performance in the Disney amphitheater, or grab a bite to eat at the restaurants surrounding the park.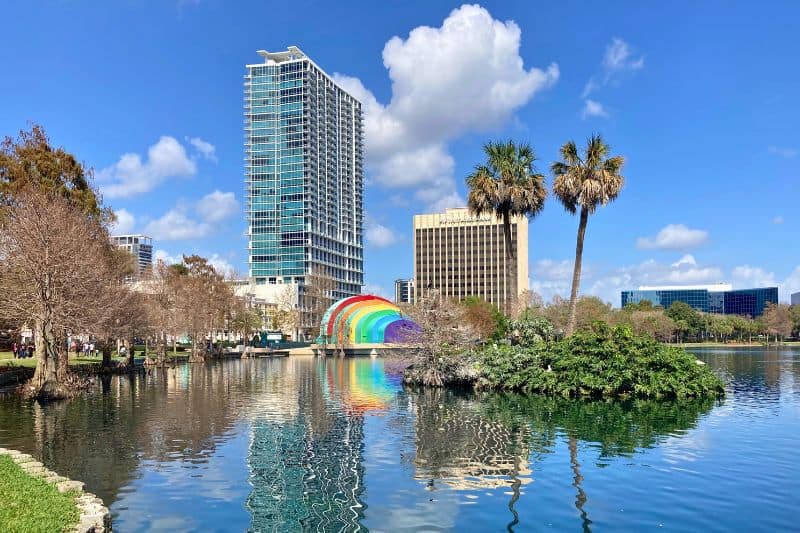 Wekiva Island
1014 Miami Springs Drive, Longwood
Pack up the family for a day enjoying the Wekiva River from this 2,000 square foot venue. Swim, fish, rent paddle crafts, play volleyball, or simply enjoy being outside on the water. Cabanas and event space are available for rental, too!
On weekends and holidays a $2 per person fee can apply.
Transportation
While the SunRail is not free, it is pretty inexpensive. If your child loves things that move then consider the Beep Autonomous Shuttles in Altamonte Springs and Lake Nona. Both are free to ride!
Bonus idea! Bonnet Springs Park is about 45 minutes from Orlando and a massive outdoor park with multiple playgrounds, nature areas, and more. It's also a great pit stop not too far from Dinosaur World.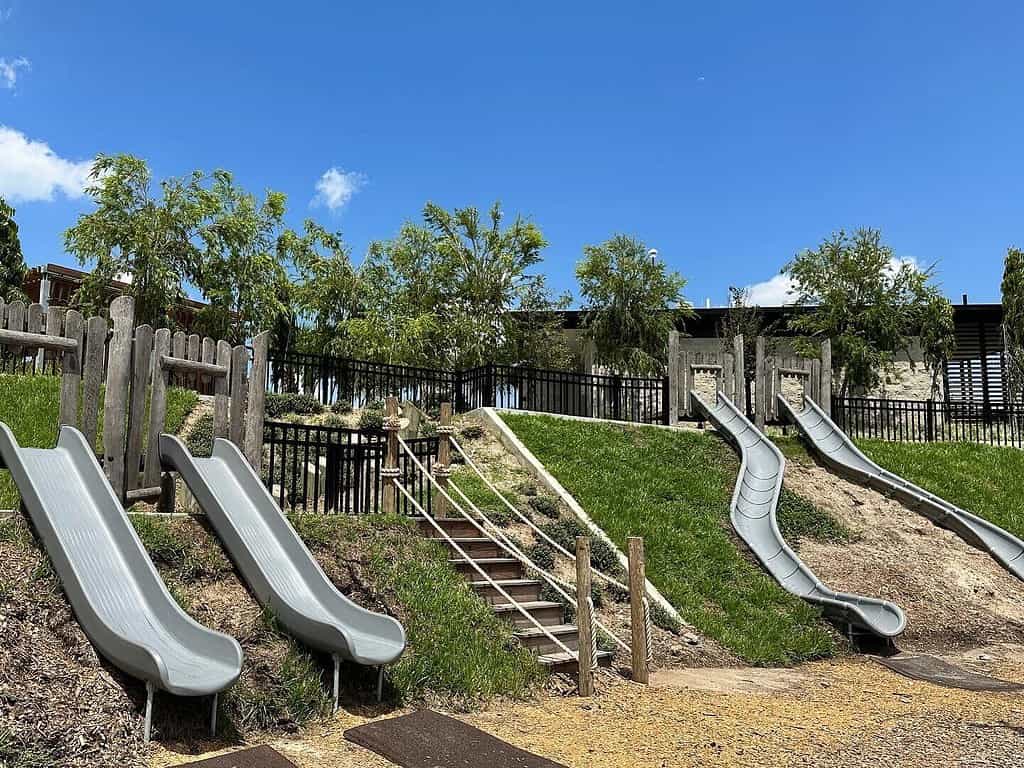 Free Indoor Activities with Kids in Orlando
Central Florida Railroad Museum
All aboard! The Central Florida Railroad Museum showcases the history of railroading in Central Florida. View photos, exhibits, maps, and historic artifacts with your kids.
The museum also has a collection of dining car china and silver service from America's historic passenger trains, as well as a model railroad and a hands-on Thomas layout for young railfans.
Admission is free, but donations are welcome.
Closed Sunday and Monday
Winter Park History Museum
The Winter Park History Museum aims to preserve the rich history of Winter Park and its neighboring areas through free educational exhibits, lectures, and outreach programs. Located just off of beautiful Park Avenue, the museum is a great way to learn about one of Orlando's precious gems.
Exhibits change periodically, each one telling a story about Winter Park. Whether your family is from Orlando, you're new here, or you're visiting this is a great free activity. Plus you get to immerse yourself in one of the most beautiful Orlando neighborhoods.
Admission is free, but donations are welcome.
Closed Sunday and Monday
Sanford Museum
This free museum near Orlando is a great stop for kids because it is right next to Fort Mellon Park. You can also see the beautiful Sanford Riverwalk nearby.
Inside the Sanford Museum is a multi-room experience showcasing the history of this unique area. The history of Sanford is rich because it is one of the oldest cities in the Orlando area.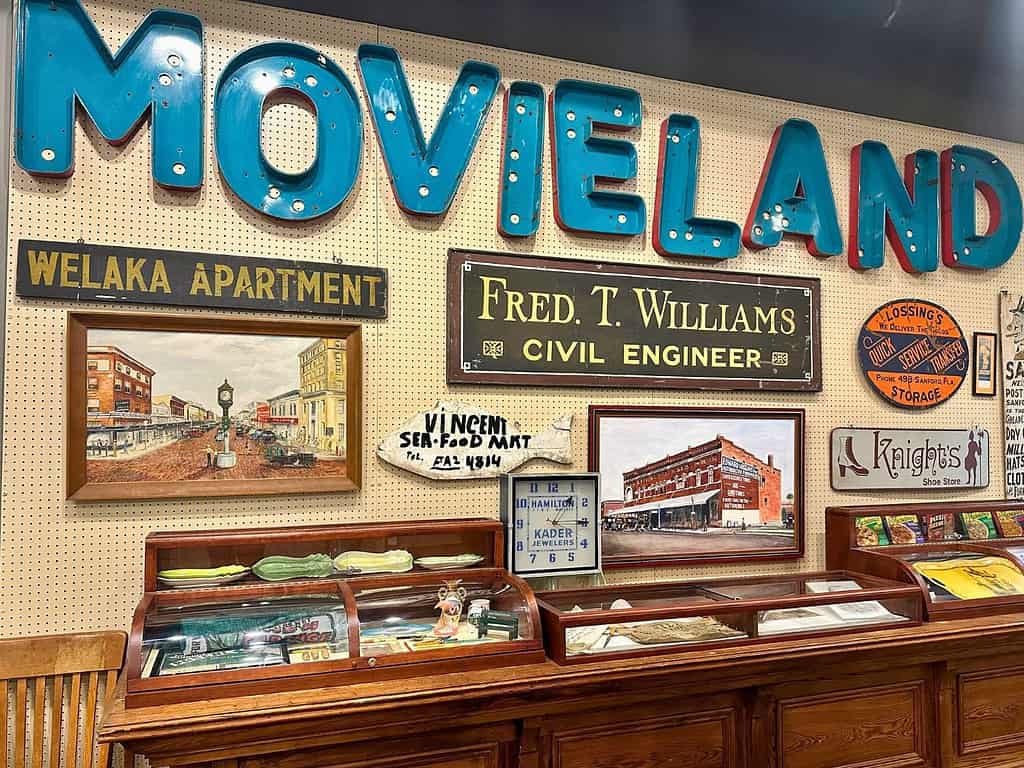 I visited with my five year old, and while many of the exhibits did not pique his interest the sports room and the rooms that recreate Henry Sanford's historical home caught his eye. And I appreciate that the Sanford Museum has some of the longest hours of any free museum in the Orlando area.
Admission is free, but donations are welcome.
Closed Sunday and Monday
Open 9am – 5pm, Tuesday through Saturday.
Rollins Museum of Art
Get artsy with a visit to Rollins Museum of Art, located on the Rollins College campus in Winter Park. Admission to the museum is always free. After perusing the collection, stick around campus for a stroll through the scenic grounds.
Free Family Fun Day at Mennello Museum
Head to the Mennello Museum on the second Sunday of each month for free admission, free docent tours, and free art activities during Free Family Fun Day. Each month is themed around the current art exhibition at the museum.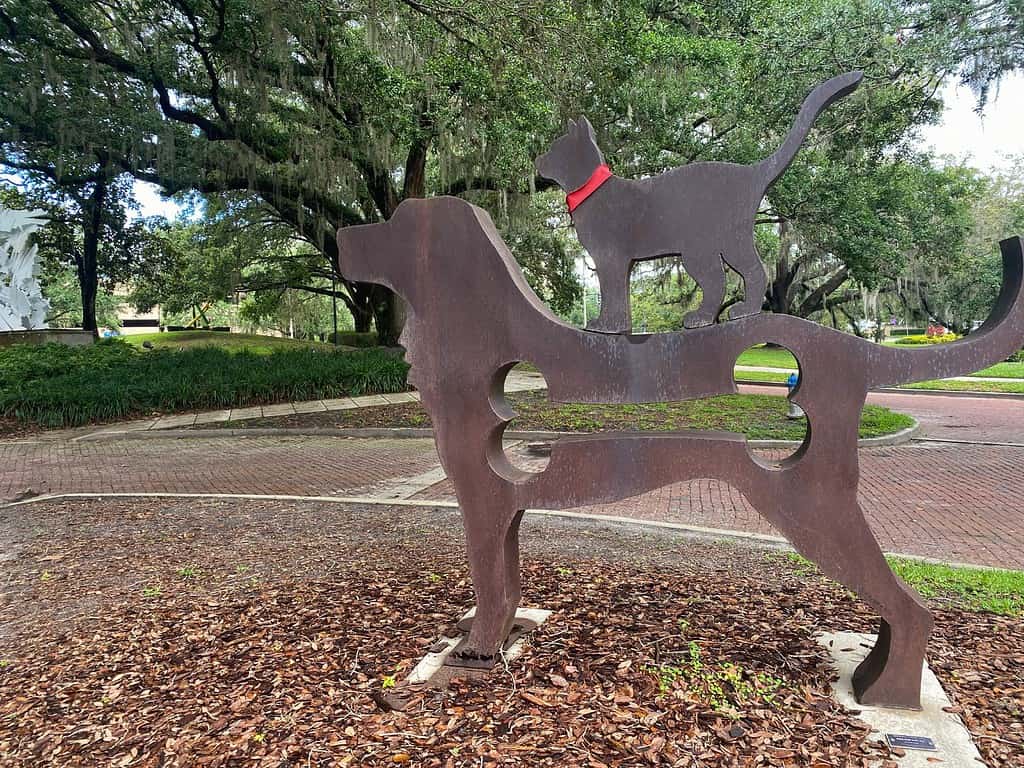 BONUS – The Mennello Museum Sculpture Garden is free to visit for a lovely stroll.
Also nearby is the FREE Orlando Fire Museum.
Lake Mary Historical Museum
This small museum is a great way to spend an hour or two indoors. The Lake Mary Historical Museum has free admission and exhibits that showcase the history of Lake Mary. This Seminole County suburb is one of the most sought after Orlando neighborhoods.
Admission is free, but donations are welcome.
Closed Sunday and Monday
The Charles Hosmer Morse Museum of American Art
The Morse Museum is a hidden gem in Winter Park home to the most comprehensive collection anywhere of Louis Comfort Tiffany glass. Inside, find a collection of jewelry, lamps, sculpture, and American art in addition to a full chapel interior with its own private viewing room.
Admission is free for everyone on Friday evenings from 4-8pm, November-April.
Seasonal Free Things to Do with Kids in Orlando
You'll be racking up the strikes with free bowling at select lanes in Orlando. Check the Kids Bowl Free directory for the closest participating bowling alley.
Aloma Bowling Centers is offering a special free bowling deal from May 29-August 11 at their three locations – Airport Lanes in Lake Mary/Sanford, Aloma Bowl in Winter Park, and Boardwalk Bowl in Orlando. Kids 15 and under can enjoy two free bowling games per day Monday through Friday from open to 5pm. Bowling games for parents and additional games for children are available for $2 per game.
Orange County Library System
With 15 branches and online experience, the OCLS is a great, budget-friendly way to spend your summer days. Bookmark their calendar of events for story times, book clubs, games, activities, classes, workshops, and fun for all ages!
Splash Pads
The local splash pads are a great way to cool off, and are generally free or very inexpensive to visit. Check out Orlando area splash pads as well as Seminole County splash pads.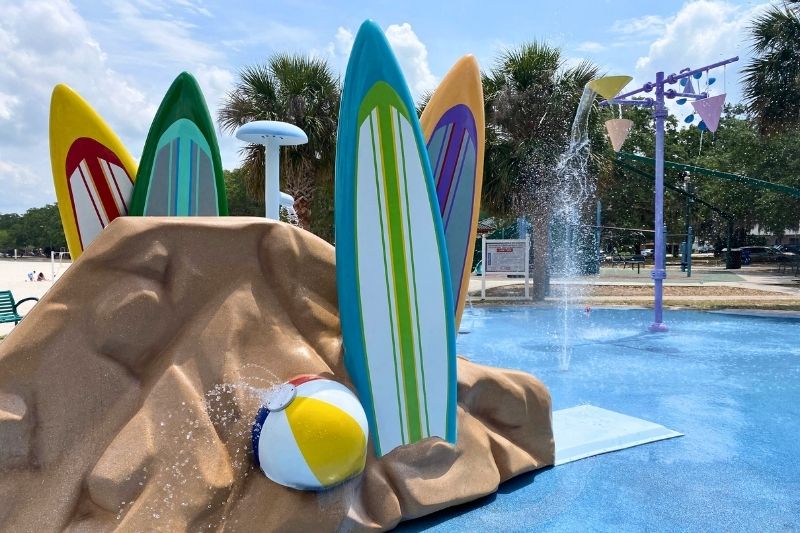 Bok Tower Gardens offers Wawa Summer Fun Days with complimentary admission on May 25-26, June 29-30, July 27-28, August 24-25, and September 28-29 2023. Pre-registration is essential to receive complimentary tickets. This complimentary offer is limited to four visitors per registration, and admission for the day is limited to assist with capacity issues.
All members of the party visiting on Wawa Summer Fun Days will need to have a ticket to enter.
Stay tuned for 2024 dates when they are announced.
Free Places to Walk Around
Although you do normally have to pay to park, there are a few ways to park for free at Universal CityWalk making it another option. Read on for more free places to walk around in Orlando.
Disney Springs
Something free to do at Walt Disney World? Disney Springs is a mega outdoor complex featuring endless dining, entertainment, and shopping venues to explore. But visiting Disney Springs is just as fun without spending a dime.
Bring along some water and snacks, people watch, window shop, and stop to listen to one of the live performers for a fun and free afternoon.
Parking is free, too!
ICON Park
International Drive is known for its exciting restaurants and entertainment venues. And ICON Park is one of the best destinations along this strip. The rides at ICON Park are one of our favorite things to do with kids in Orlando.
And while the entertainment and activities at ICON Park do cost money, it is perfectly free to park at ICON Park and walk around.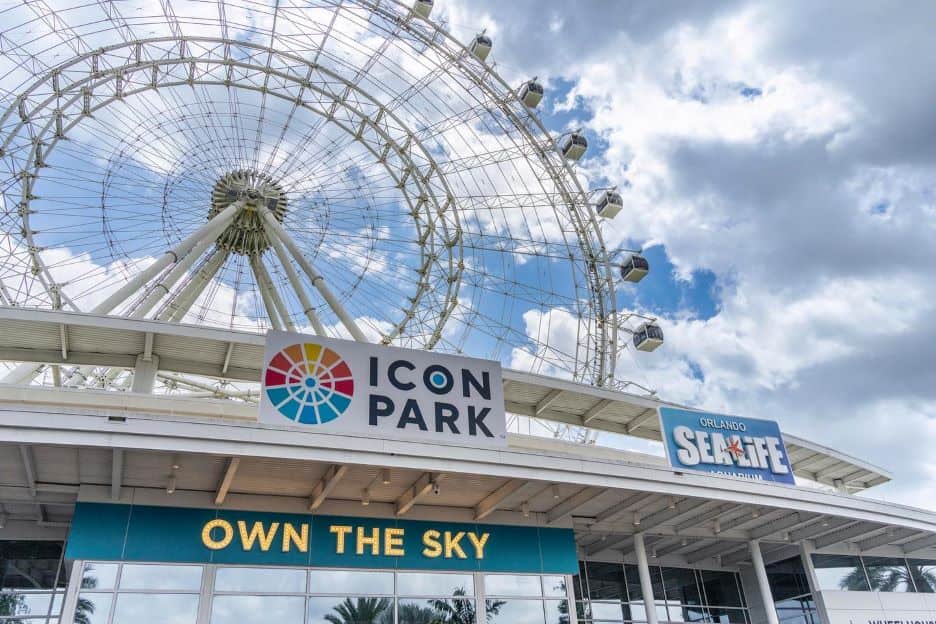 Old Town
Old Town in Kissimmee is a total tourist spot, but it is fun for a free and easy stroll with the kids. There are plenty of shops, attractions, and casual eateries. But, it is fun just to sightsee as you walk around.
Free parking!
Promenade at SunsetWalk
Stroll along one of the most exciting shopping and dining destinations in town. The Promenade at SunsetWalk is a fun place for to visit for free in Orlando. SunsetWalk is free to visit and there is plenty of parking – plus it is part of the Margaritaville Orlando Resort, so there is plenty to see.
Cranes Roost Park
Located just off Interstate 4 in Altamonte Springs, Cranes Roost Park is lovely. It lacks a playground, but the broad boardwalk makes for a pleasant stroll. Plus, there are monthly events – including dazzling Christmas lights – another great free thing to do with kids in Orlando.
MORE Low Cost Fun with Kids: