12+ Enriching FREE Workshops & Classes for Kids in Orlando
Never stop learning – that's what they say. Thankfully it's easy to have fun and take part in workshops and classes for kids in Orlando. There are so many things to do with kids in Orlando and these hands-on experiences are some of the best ways to make memories and perhaps go home with a handmade momento too!
Free Workshops & Classes for Kids in Orlando
The best part about these ideas, is that they are all free! Besides these workshops and classes, you can also check out more free things to do in Orlando with kids.
Held in stores monthly at 10 am on the second or third Saturday of the month, little DIYers can build skills under the direction of a home expert. Of course, kiddos get to take home their wooden toy creations and, after completing a dozen projects, they earn a tool bag too!
You might typically instruct your children to use their whisper voices when visiting an art gallery but, on the second Sunday of each month, docent tour guides expect louder giggles and gabs. Aside from engaging with Mennello's knowledgeable art enthusiasts, mini-masterpiece makers are encouraged to participate in artistic projects themed to complement the museum's exhibitions.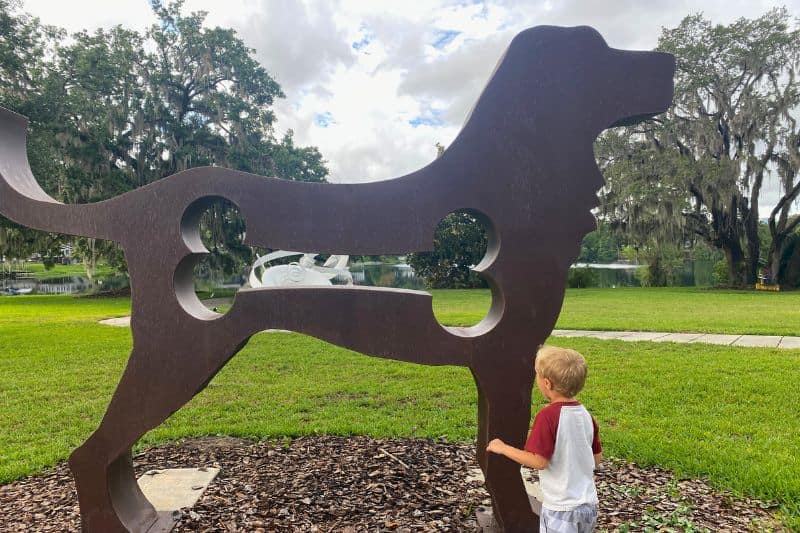 When the weather permits, instructors also lead sessions outdoors beside the lake with the whimsical tree branches gently swaying above. It's picture-perfect indeed.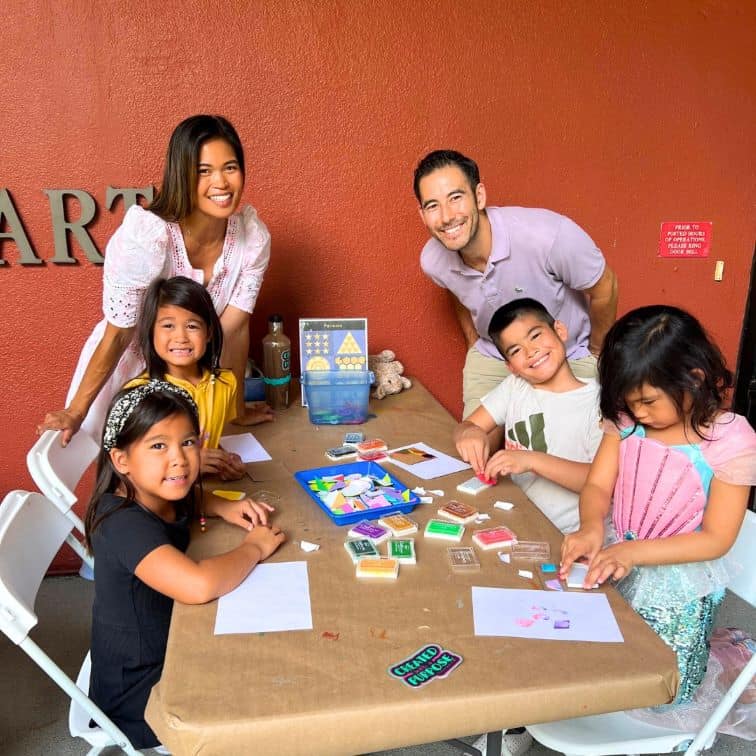 3. Hands-Only CPR Class – Orlando Fire Department, Downtown Orlando
Earlier in 2023, the American Heart Association and its partners published a scientific statement that details evidence showing that schoolchildren as young as four know how to call for help in a medical emergency and that, by age 10 to 12, children can administer effective chest compressions when performing cardiopulmonary resuscitation (CPR).
And while young children may not have the strength to fully perform chest compressions, they may be able to offer lifesaving breaths. The Orlando Fire Department offers free 30-minute classes to teach the basics of Hands-Only CPR and AED (Automated External Defibrillator) training.
This workshop may be especially useful for tween/teen babysitters.
FHeld at multiple store locations on the first Saturday of each month between 9 am and noon (or while supplies last), kids are provided with complementary wooden building kits. From bird feeders to delivery trucks, each workshop session lets budding builders partake in hands-on creative learning.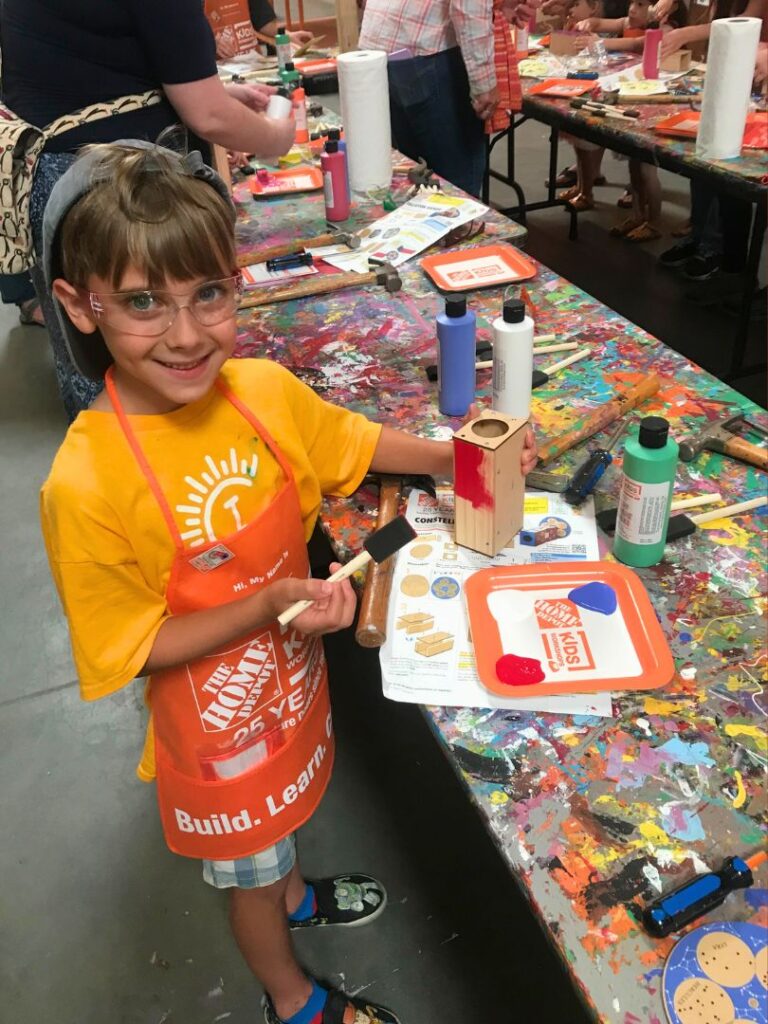 Typically held on the second Saturday of the month from 10-11:30 am, educators facilitate fun art-making experiences inspired by the museum's collection.
Geared for kiddos 5-10 years of age, the program includes an engaging tour, story time and, of course, the art activity.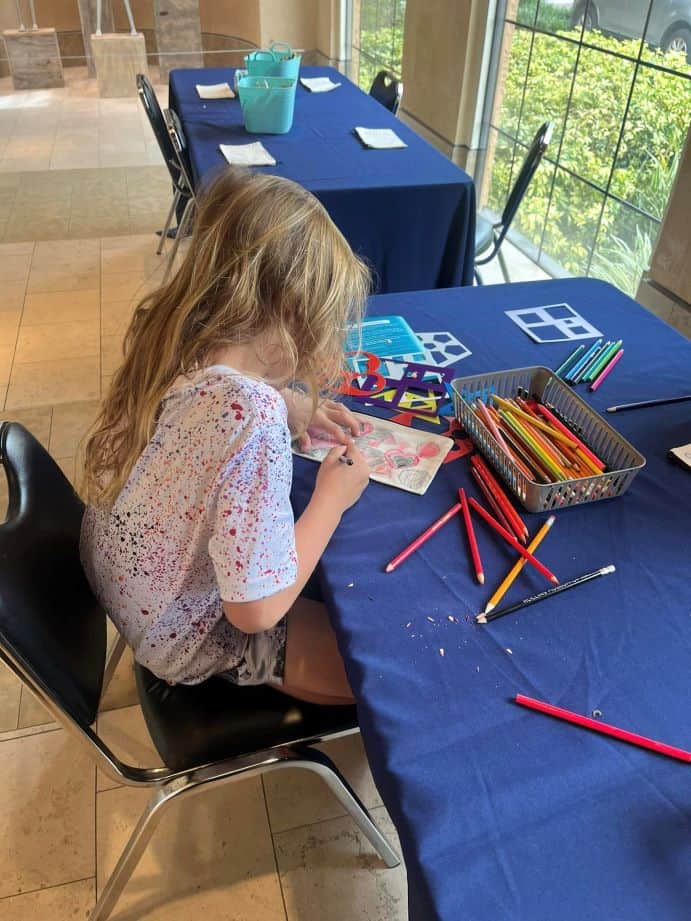 Is JCPenney investing in parents' sanity? Well, sort of. Shopping trips are usually super dull for kids and, thus, the whining begins, right? But on the second Saturday of each month, JCPenney department stores offer seasonally-inspired craft activities.
For example, kids can celebrate football season by designing a team pendant, get in the Halloween spirit constructing a haunted house, etc. In addition to the craft itself, participants may also collect master medallions.
Bonus, if you visit the Altamonte Springs locations, consider hopping aboard the free autonomous vehicle shuttle that makes a 20 minute loop.
Who knew Michaels was a fan of Sunday Funday? Held each Sunday afternoon, from 2-4 pm, artsy folks of all ages can participate in a fun, artsy workshop.
Upcoming sessions include making: Kindness is Cool Poster (pssst… perfect for back-to-school season), abstract art, rock painting, fall pompom trees and watercolor leaf art. Michael's also offers online classes, as does it's competitor, Joann's.
Orange County Library System (OCLS) offers tons of in-person and virtual events. Explore the events calendar to learn more about BizKids Club, Cuisine Corner, Cookies with a Cop, LEGO Build, StoryTime, Pokeman, WhizKids and so many workshops and classes.
A personal favorite is the opportunity for kiddos to read to therapy dogs – such a sweet way to promote literacy!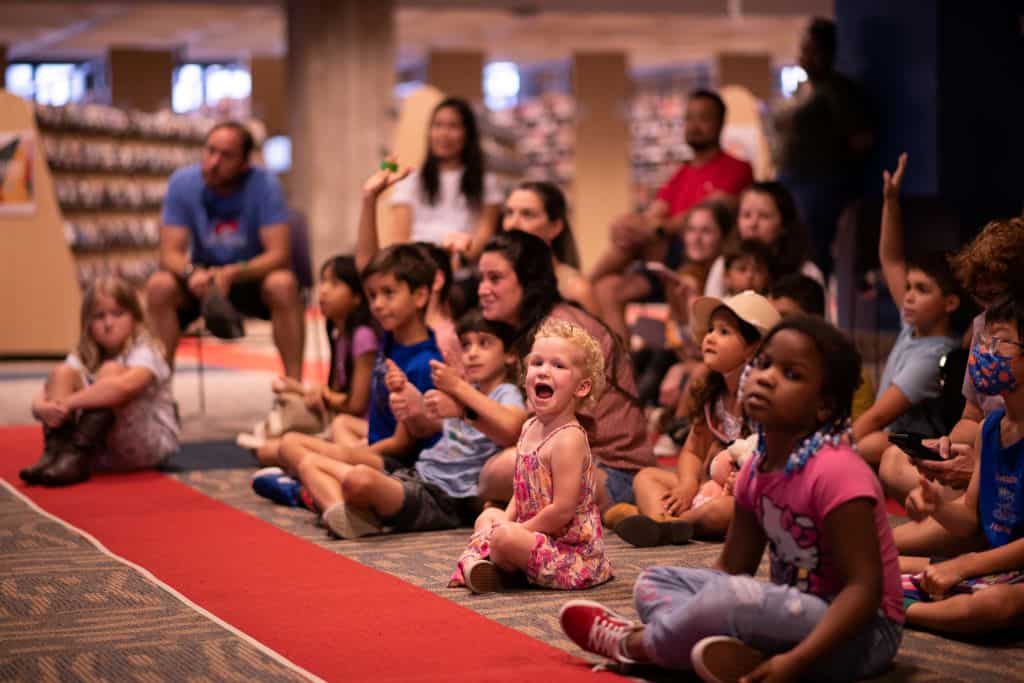 If you're interested in letting your tiny dancer try out a studio session, head to Russian Ballet Orlando. Every second Sunday of the month, Project Relevés welcomes children (age 3-7) to explore dance with a free 45-minute workshop.
Dancers are introduced to the fundamentals of ballet and stretching; and then participate in a dance- and sing-along finale to Disney favorites.
Even though your kiddo thinks Dad jokes are cheesy, you can tell those class clown tendencies have star power. Periodically, SAK Comedy Lab offers free workshops for up-and-coming comedians, age 16+.
An intro workshop offers the opportunity to practice humor through group games and exercises.
11. Works of Sound – Melrose Center at Orlando Public Library
Since 2016, the Timucua Arts Foundation has held weekly sessions of Works With Sounds, a workshop that combines music-making with computer science.
Led by composer Jeremy Adams on Sundays from 2-4 pm, participants create multimedia works using coding skills to sculpt audio and visuals; and, ultimately, grasp the fundamentals of music theory, basic audio editing, coding skills and more.
12. Zebra Youth – Mills 50 District
Serving LGBTQ+ youth, this nonprofit hosts various free and donation-suggested events with regular drop-in hours. Popular weekly sessions include Art With Purpose (Tuesdays) and Game Night (Thursdays).
Also Try These Freebies:
Held every month at First Alliance Church, ballet classes are facilitated for free (ages 2+).
The History Center offers free admission on the third Thursday of each month, from 5-8 pm.
With advanced notice, Orange County Fire Rescue Presentations are available to demonstrate lifesaving skills to your brave, little hero.
Orlando Math Circle offers various in-person and online events for kids of all ages to playfully practice math.
Similar to the many events and programs of OCLS, Osceola County Library System and Seminole County Library System also host tons of freebie fun.
Waterford Lakes Towne Center hosts KidX Club events, geared toward those aged 4-11 years.
Write To Be Scene is a nonprofit offering multi-week workshops for teens interested in creative writing, improv and theatre.
Free Experiences Included with Paid Admission
To get the bigger bang for your buck when visiting a Walt Disney World Park, tap into workshops that are included with park admission.
The Animation Experience at Disney's Animal Kingdom, for instance, empowers guests to become an animator with step-by-step instruction on how to make iconic characters. This class is 25-minutes long with featured characters rotating occasionally.
If your tween or teen's notebook is full of adorable doodles, let them pursue their passion surrounded by professional works. On select Saturdays, Sketching in the Galleries is included with standard admission at Orlando Museum of Art.
Drawing and sketching materials are provided at no additional cost.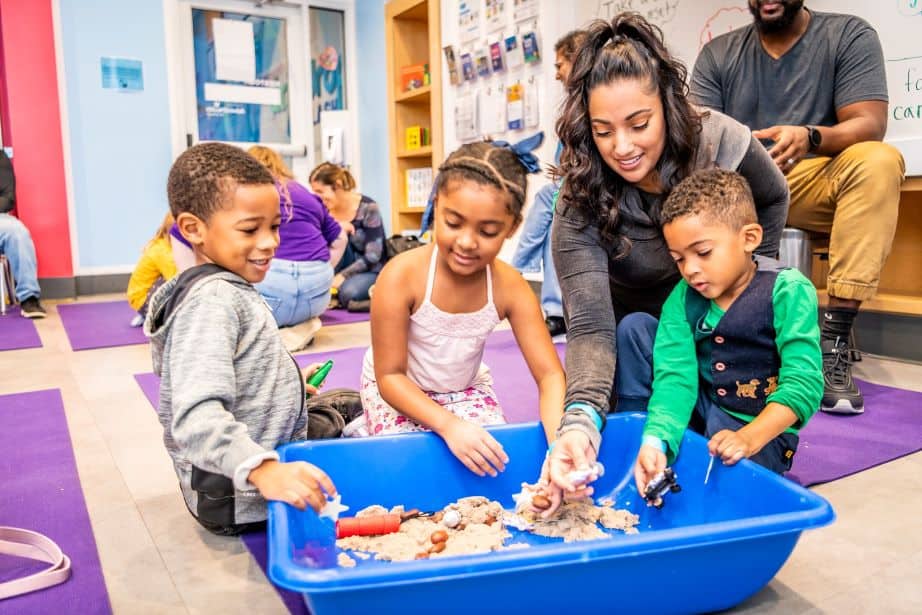 If STEM is your fam's jam, know that the Orlando Science Center hosts plenty of special workshops that are included with general admission and, of course, free for OSC Members. Check the schedule for events like Cool Science, Engineer a Wind Turbine Tinker Time, Remarkable Robots StoryTime and more.
Tweens should definitely buzz over to the Hive MakerSpace for advanced building projects!
---
Enjoy! Don't forget to snap a selfie at your workshop of choice and tag Orlando Parenting!
Featured image: Home Depot Kids Workshops. Image Credit: Brie Gorecki