Father's Day Free Stuff, Deals, and Big Discounts
Being a dad, or fatherly figure, in Orlando is pretty sweet. There's so many things to do with kids in Orlando, and Father's Day is very special. There are multiple attractions and venues that offer free stuff for Father's Day as well as special deals.
We've rounded up some of the best freebies and discounts for dad for this Father's Day in Orlando, June 18, 2023.
And if you need more ideas head to our sibling site OrlandoDateNightGuide.com for the Best Things to Do for Father's Day in Orlando.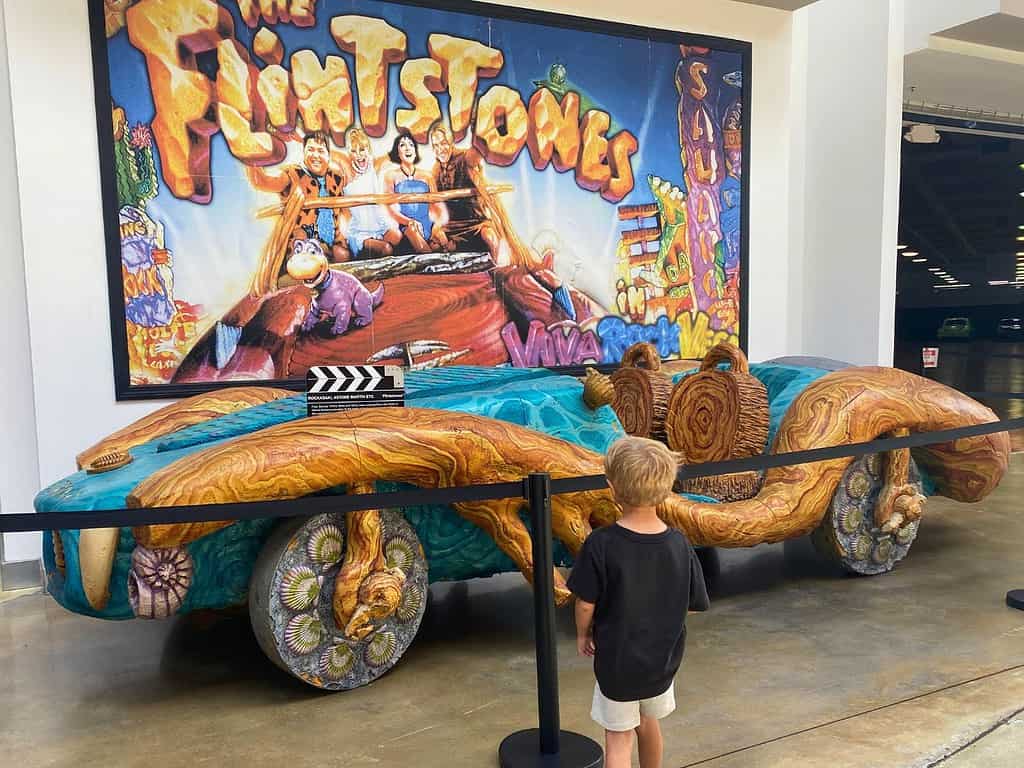 Discounts and Freebies for Father's Day in Orlando
Tank America: Guests can take advantage of the Father's Day deal from June 1 to June 18 and experience the Basic Training package with three passengers, a mud hole drive-through and a scrap car obstacle for 25% off.
Brother Jimmy's ICON Park: The first 100 Dads to dine at Brother Jimmy's on Father's Day will receive a free Pabst Blue Ribbon and a Brother Jimmy's koozie.
Dezerland Action Park: Guests can take advantage of buy-one-get-one-free passes to the Orlando Auto Museum.
Airport Lanes, Aloma Bowl and Boardwalk Bowl: Dads can get two free bowling games and a shoe rental when accompanied by a paying child.
Elev8 Fun Sanford: All dads will receive one free go-kart race with a child present.
Tank America is a unique experience, to say the least. The 25% off is valid from June 1 to June 18, 2023.
FREE Admission for Father's Day in Orlando
Leu Gardens: FREE admission for dads!
Central Florida Zoo and Botanical Gardens: Dads and grandfathers get into the Zoo for free.
ICON Park: Dads can ride The Wheel for free with a paid family member.
Bok Tower Gardens: Free admission offered to all fathers
Orange County Regional History Center: free admission for caregivers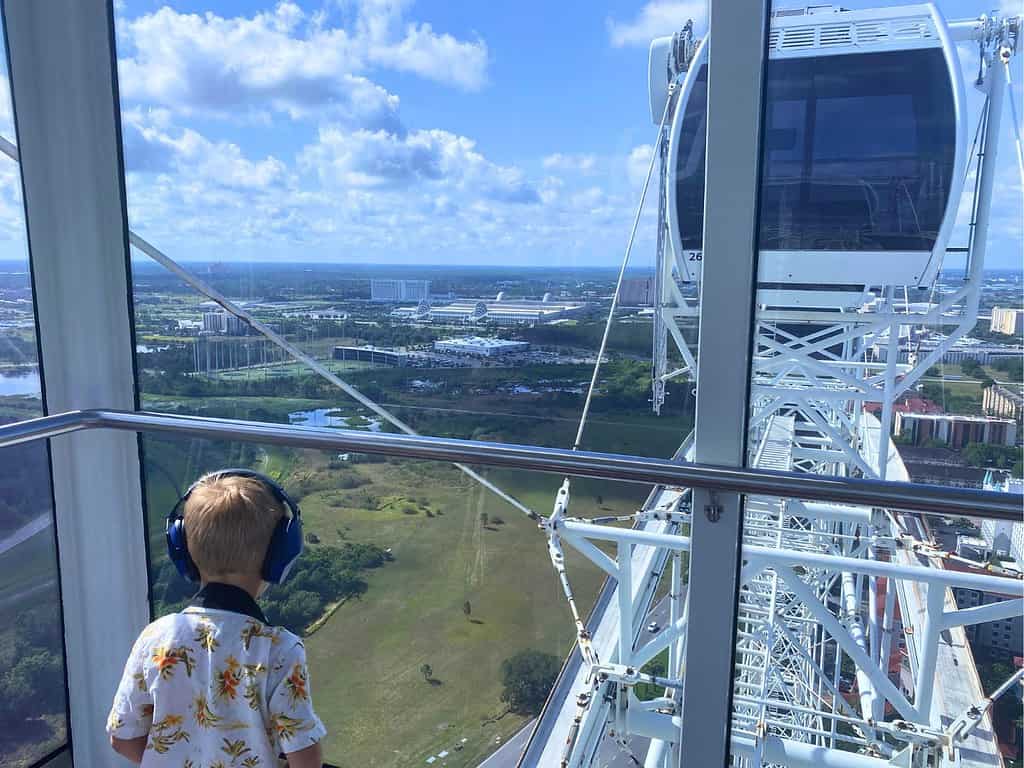 Leu Gardens free admission details: Free admission for Dads, Sunday, June 18, 2023. Stroll the winding pathways and discover DINOSAURS! and all the amazing gardens including the butterfly garden, rose garden and tropical stream garden.
Garden Admission: $15 adult and $10 child (4 – 17 years of age) and Free for Dads on this special day. Last admission is at 4:00 p.m.
Central Florida Zoo details: Dads and grandfathers free admission. Each free admission must be accompanied by a paid admission and the deal is only valid at the gate.
If you're heading to the zoo don't miss our Expert Tips for Visiting Central Florida Zoo with Kids.
Bok Tower Gardens details: Free admission is offered to all fathers on Sunday, June 18, 2023. Carillon Concerts at 1:00 p.m. & 3:00 p.m. Although the singing tower is the main attraction, families will love the Children's Garden. It's shaded and the activities will interest the kids for hours.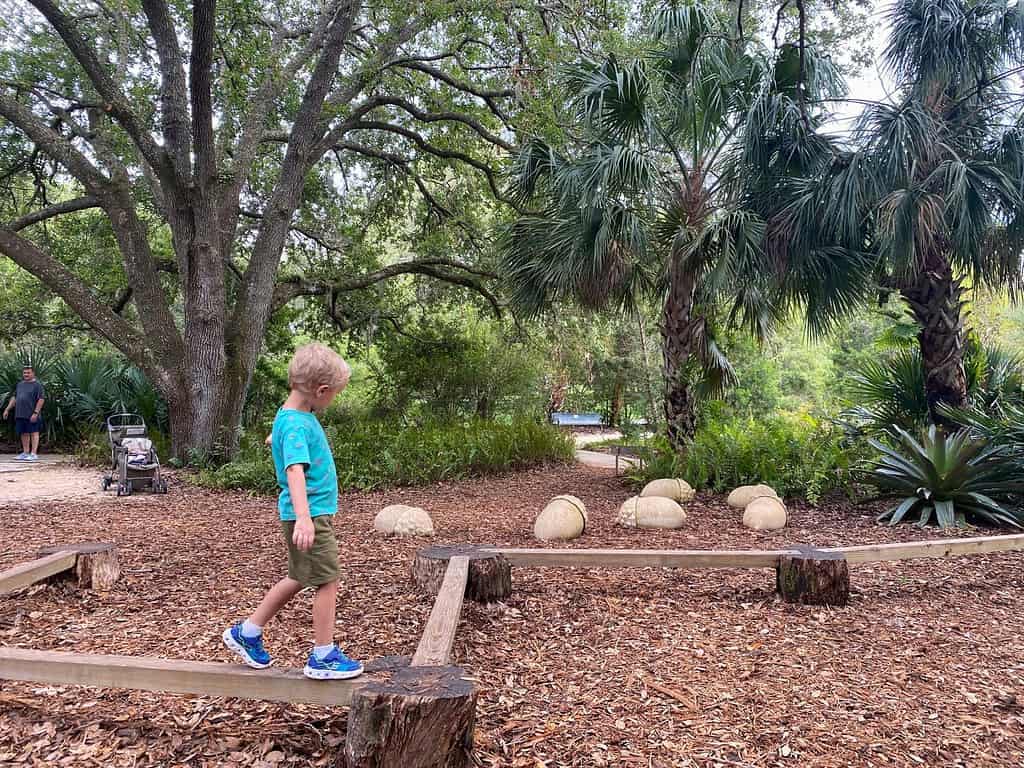 Orange County Regional History Center details: It might be your dad, your grandfather or anyone who has played an important role. On Father's Day, the History Center offers free admission to any caregiver accompanied by their loved one (of any age)!
Featured image is the Children's Garden at Bok Tower Gardens.
---
There are many places offering special meals as well, check out restaurants in Orlando for Father's Day.