Step inside the FREE Center for Health and Wellbeing Winter Park / Orlando
Parenting is so rewarding, and also exhausting. And as caregivers we sometimes overlook our health as we tend to other matters. Our schedule can get in the way, and sometimes cost becomes an issue. But there's excellent news. The Center for Health and Wellbeing offers an array of free classes and programs. It's a beautiful space and as a parent in Orlando, you owe it to yourself to visit.
During the center's 4th anniversary I visited, and I instantly felt grateful for such a place. I'm sharing three key things you need to know about the Center for Health and Wellbeing in Winter Park – servicing the Orlando area.
You can also check out our favorite Orlando parks to connect with nature.
Center for Health and Wellbeing Free Services
Fitness and Wellness Programs
Cooking Classes and Wholeness Programs
Indoor Walking / Running Track
The Commons
CHWB Commons Co-Ops
The Gardens
Nutrition Theater
Fitness and Wellness Programs
Explore a variety of fitness and wellness classes available throughout each month. These free classes include dance, yoga, strength, meditation, and more.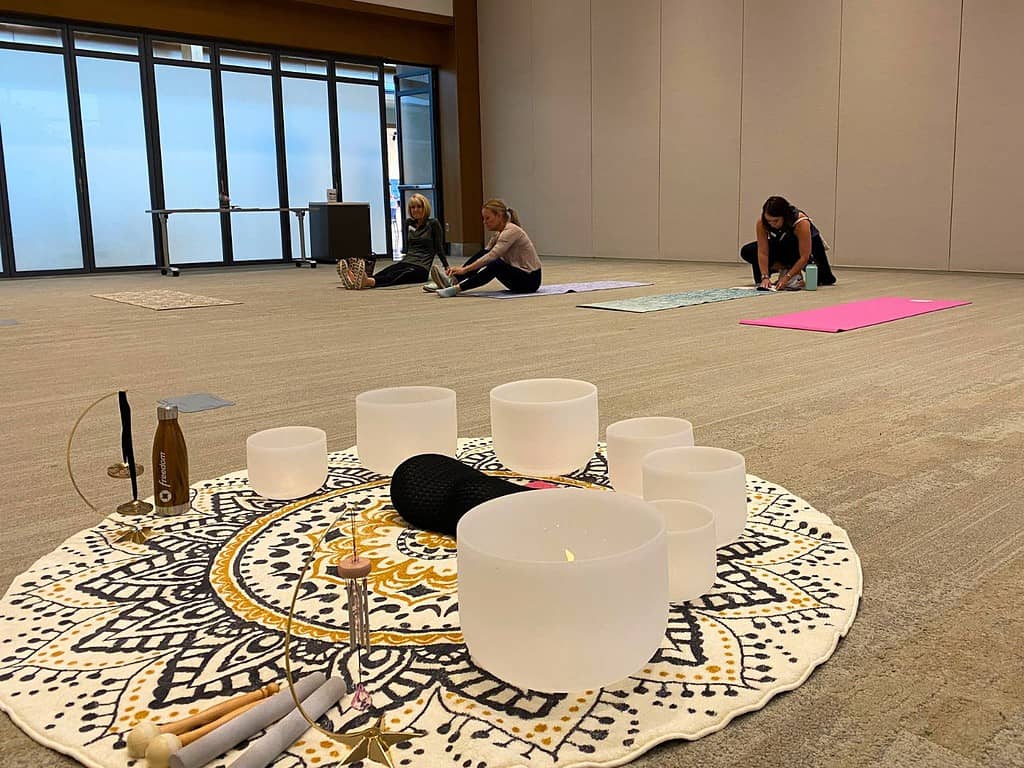 Our busy schedules as caregivers can make it tough to attend wellness classes. So don't put pressure on yourself to attend a ton of classes – although if you can do so then, by all means, go for it! Try out a few, whatever interests you and fits with your schedule.
There are even a few mommy and me / family classes offered!
Cooking and Nutrition Classes
Our wellness is a whole-body experience and that includes the things we eat. Find easy recipes and methods of cooking that are healthy for you and your family.
The Center for Health and Wellbeing offers free cooking classes a few times per month. Registration is required.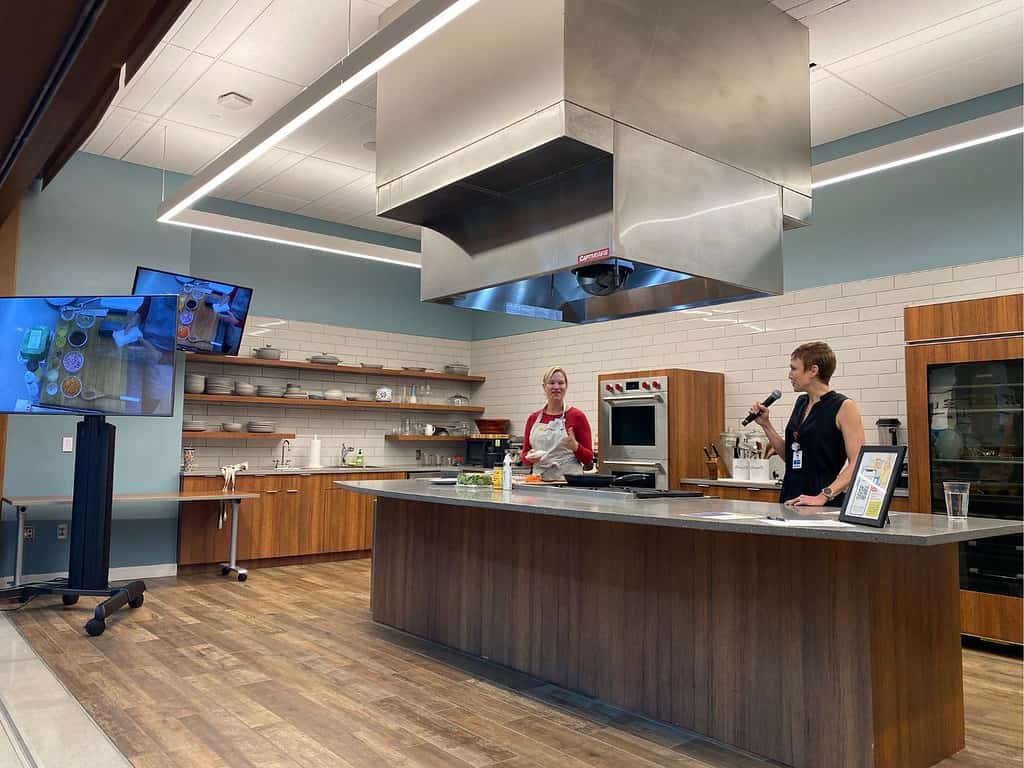 The Commons
The Center is a spectacular, beautiful, calming space. And at the center of it all is The Commons. You can relax and walk around and just absorb the relaxing nature of this place. On the second level is a walking / jogging track that can be used for free – great in any weather since it is indoors.
CHWB Commons Co-Ops
First Wednesday of every month from 3 to 8 PM
Center for Health and Wellbeing
Local vendors and makers selling food goods, plants, self-care products, clothing, jewelry and much more
FREE
More Services
Besides the wonderful and free services, there is an affordable cafe plus medical offices and services.
The Nourish Coffee Bar + Kitchen is open to anyone, and offers one of the healthiest menus in Orlando. There are vegan options, gluten-free options, and all-day breakfast. Power bowls and salads are the perfect fuel for a healthy day.
Select medical services are also available at the Center for Health and Wellness.
It's a truly special place that is a gift to the community. And even if all you have time for is to stop in, bring the kids along, and walk around the gardens and the track – so be it! You'll benefit from the nourishing environment of this place.
Center for Health & Wellbeing
2005 Mizell Ave
Winter Park, FL 32792
Free parking is available in the CHWB Garage at the corner of Crosby Way and S. Edinburgh Drive
CENTER HOURS
Monday – Thursday : 5 a.m. – 9 p.m
Friday : 5 a.m. – 8 p.m
Saturday : 7 a.m. – 5 p.m
Sunday : 7 a.m. – 5 p.m
*Nourish Coffee Bar + Kitchen is Monday – Friday 8 a.m. – 8 a.m.