Quick Family Getaways from Orlando for Labor Day Weekend
Let's face it, Labor Day weekend destinations can be hot, crowded, and overwhelming for parents. School in Florida only just began a few weeks earlier, and already we're having to plan a beach weekend, a plane ticket, and packing the kids in the car again.
I'm here to offer some relief to you, parents, with easy weekend getaways from Orlando for Labor Day Weekend. These great destinations are within driving distance (or a quick flight away), and you'll find fewer crowds, more sea breezes, and quieter accommodations than in the top destinations you've probably tried already.
And if you're staying in town, then check out these things to do Labor Day Weekend with kids.
Labor Day Weekend Getaways
Within 2-4 Hours Drive of Orlando
Gulfport
Distance from Orlando: 1 hr 49 mins
Tucked away in a quiet corner of St. Petersburg you'll find a decidedly laid-back residential neighborhood, whose epicenter is set along a lane of waterfront eateries and boutique shops called Beach Boulevard. Pia's Trattoria serves up authentic Italian cuisine in the most charming of outdoor settings, while the nearby Gulfport Beach Recreation Area offers a chance for kids to splash and play. 
Find a bungalow to rent or settle in at nearby St. Pete Beach as home base. John's Pass Village and Boardwalk is a great outing for seafood and boating adventures, only minutes up the coast road, or St. Petersburg offers numerous attractions like the Dali Museum and waterfront parks.
Tarpon Springs
Distance from Orlando: 2 hrs 4 min
North of Clearwater's beaches, Tarpon Springs is the infamous home of the sponge docks, the once very industrious location for sponge diving. Today you'll find that Tarpon Springs is a touristy but oh-so-charming step into the Greek Isles.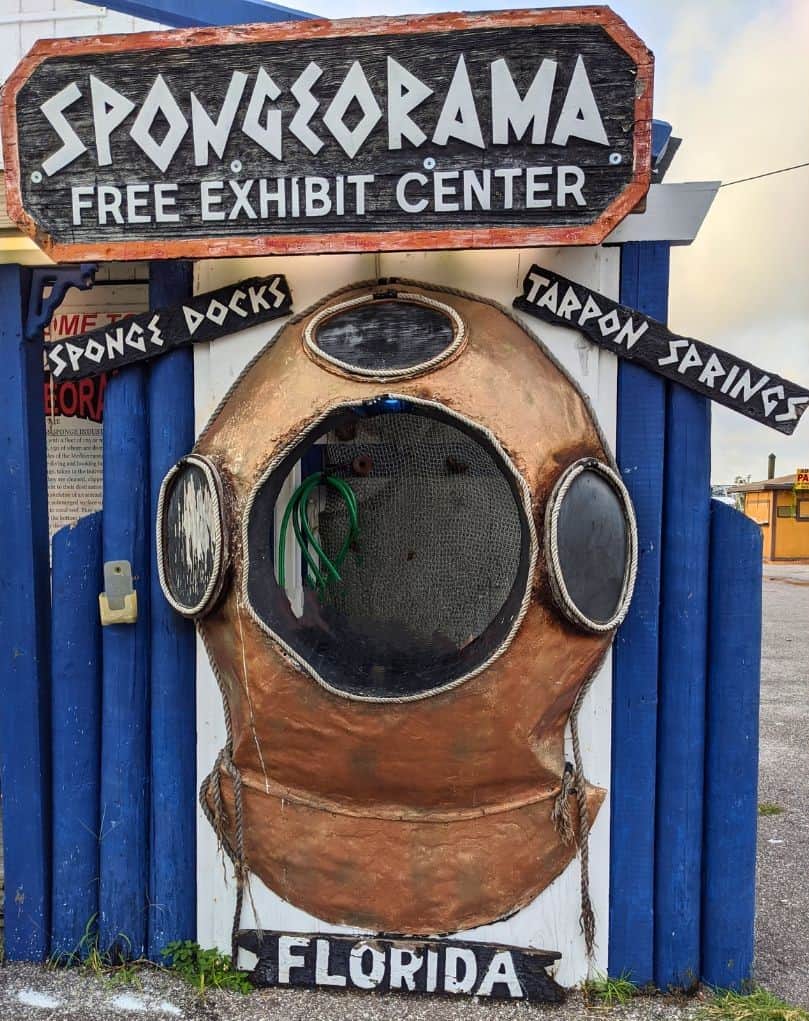 Every block alternates with sponge souvenir shops and Greek restaurants serving up flaming saganaki, baklava, and gyros. Be sure to stay for a meal on the waterfront to get the full experience, then consider spending the night in nearby Dunedin, which is full of wonderful shops, hotels, and restaurants.
Sarasota
Distance from Orlando: 2 hrs 6 min
Sarasota, often bypassed on the way to popular destinations like Anna Maria Island, Longboat Key, and Siesta Key, is worth a night or two by itself. Dine at the well-known Columbia Restaurant in classy St. Armand's Circle, or dip a fishing line in the water at New Pass Grill & Bait Shop.
Next door you'll find the Mote Marine Lab and Aquarium, and don't you dare miss out on the amazing Southern seafood at Owen's Fish Camp restaurant.
To round it all out, plan for a few hours exploring the Ringling Museum complex. Inside the large grounds you'll find Venetian inspired Ca' d'Zan, an opulent 1920s waterfront estate, as well as gardens, an art museum, and the circus museum. Free on Mondays and for active military through Labor Day, this is definitely worth a visit.
For a little bit of something different, have a meal at nearby Yoder's Restaurant and Amish Village to finish out the trip.
Cedar Key
Distance from Orlando: 2 hrs 20
Nestled along its own stretch of waterfront reserve, Cedar Key is a popular and pleasant place to spend a few days away from the crowds. There you will find picturesque driftwood homes and waterfront restaurants on stilts. Cook up your own seafood from nearby Robinson's Seafood Market, or Southern Cross Sea Farms.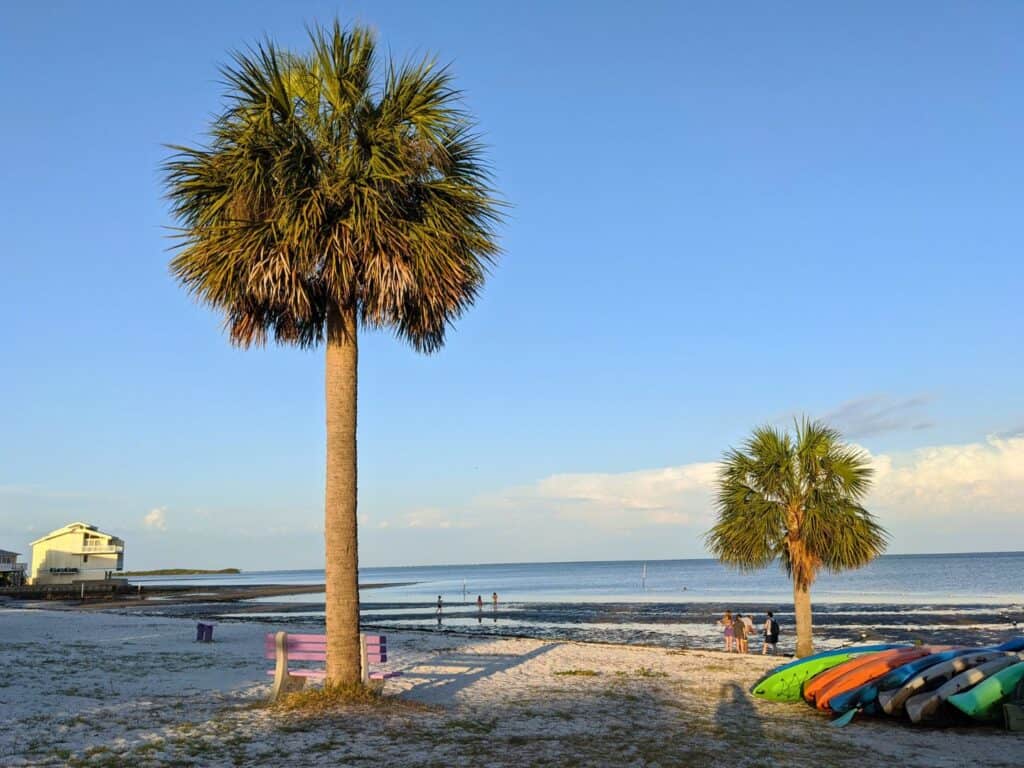 Enjoy sunsets at the town beach while the kids play on the playground, go fishing off the main pier, or embark on a kayaking adventure around the area. Although a small village, the abundance of adorable shops and restaurants will keep afternoons busy, while the primary motivation for this vacation will be tranquil gulfside relaxation.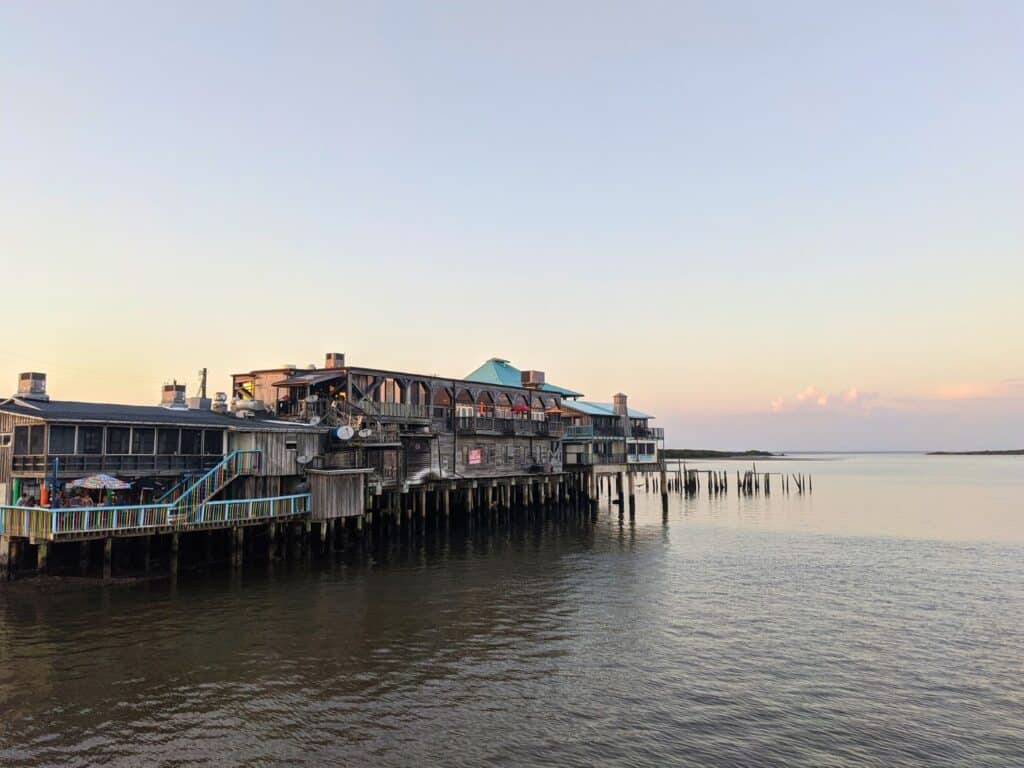 Definitely consider renting a local cottage or condo, and if need be, Manatee Springs and Chiefland are within a 45 minute drive for added activities.
Crystal River
Distance from Orlando: 1.5 hrs
With numerous springheads nearby, Crystal River offers visitors opportunities for tubing, swimming and kayaking through cool crystal clear waters. Nearby fish camps, seafood shacks and wildlife trails can fill the days, while camp cookouts fill the evening.
Spend a little time on mom and dad at Copp Brewery, Winery & Prohibition Grill just 5 minutes from the town center, offering up outdoor lawn games and interesting options of homemade brews.
Another minute up the road is a classic roadside stop called Dan's Clam Stand, where you and the family will definitely need to try a basket of clam strips and fries. Also nearby is Crump's Landing which is on the Homosassa River, and has a few simple play areas for kids.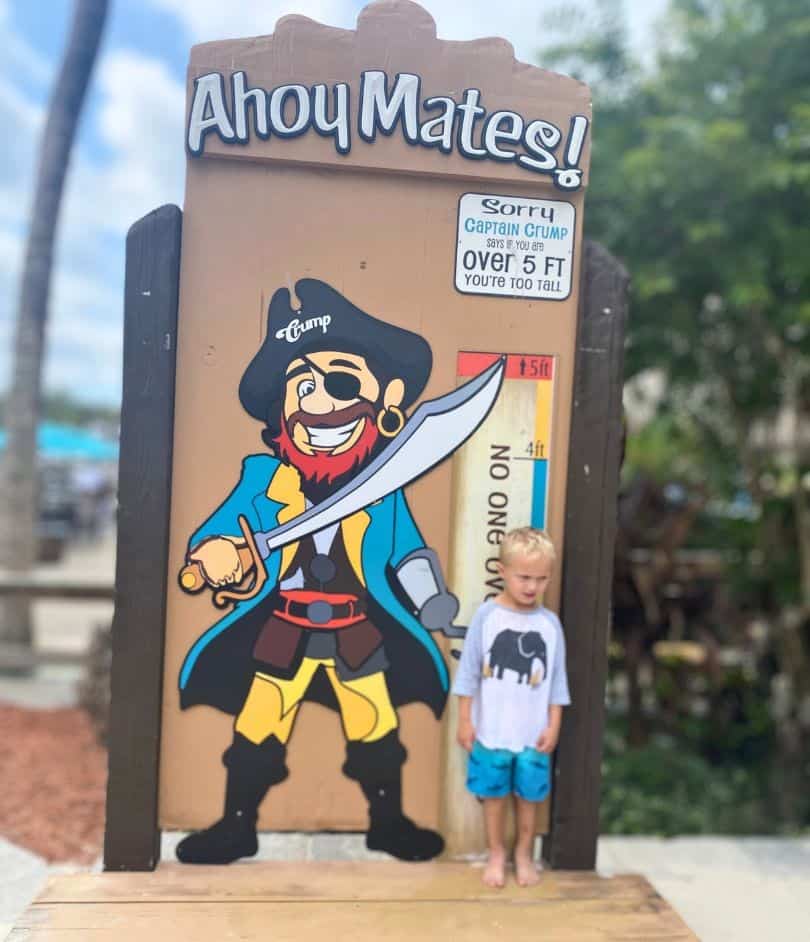 Be sure to make a stop at the Crystal River Archaeological State Park for some interesting insights into Florida's native past.
Venice Beach 
Distance from Orlando: 2 hrs 20
Nokomis and Jetty Beach are fantastic quiet areas to enjoy some of Florida's white sands. With the classic ice cream and popsicles served up on the pier to the beach, the family can enjoy a day in the sun before spending the afternoon strolling Historic Downtown Venice and the Venice Beach shops.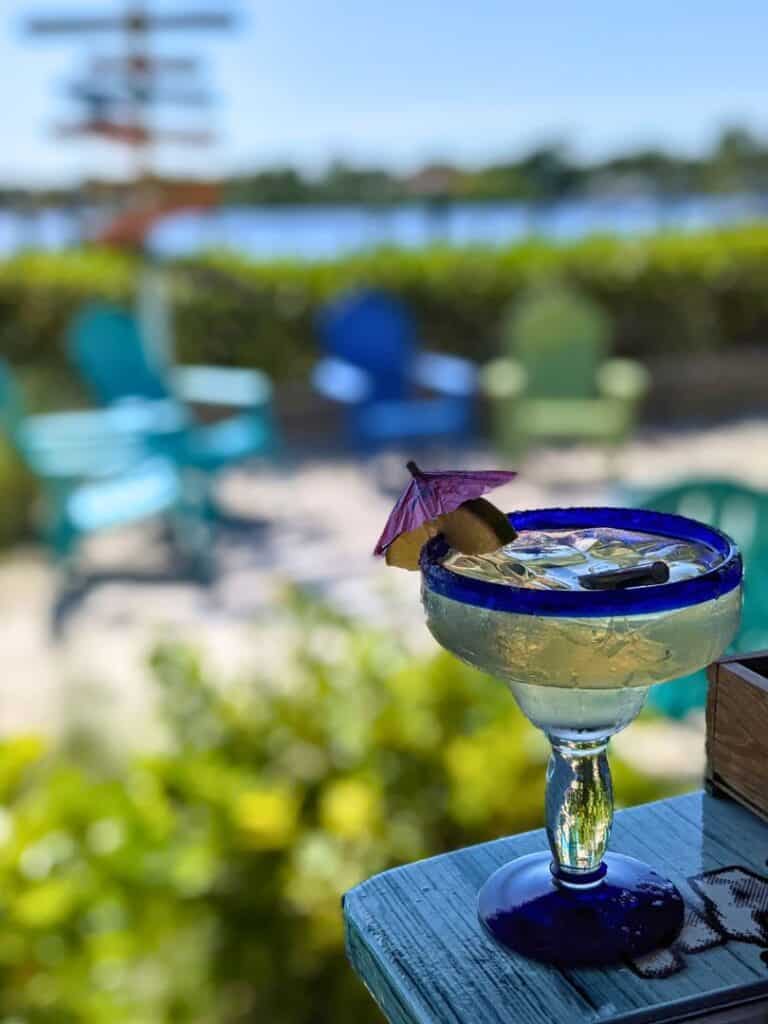 Make a reservation for some good Italian food one night – there are oodles and oodles of Italian joints to choose from, just follow your nose!
Hollywood Beach
Distance from Orlando: 3 hrs 22 min
If ever the feeling of Miami's art deco vibes could meet a more family-friendly environment, it would be at the Hollywood Beach Boardwalk. Rent tandem bikes, nosh on ice cream, enjoy seaside seafood or tall margaritas and enjoy some relaxing beach days basking in the glory of Miami's northern glamorous cousin.
Longer Drives
Key Largo
Distance from Orlando: 4 hrs 25 min
A trip to Key Largo is like a trip to paradise, without the plane ticket. The Northernmost Key in the Florida Keys, you'll find that it's extremely accessible from Orlando, directly along the Turnpike. That means no fighting Miami traffic, and minimal holiday traffic, despite the one and two lane only roads leading to it.
Enjoy fishing, kayaking, beach days and seafood dinners. Visit marine habitats, museums and souvenir shops like Shell World and bring plenty of sunscreen for your tiki hut lounging. The kids will love seeing the giant green iguanas everywhere, furthering the feeling of paradise.
Destinations with Quick Flights from Orlando
New York City
A classic adventure for every child at some point in their youth, a quick flight to New York through La Guardia or JFK puts you smack in The Big Apple. Catch a Broadway show, journey by ferry to Ellis Island, mangia in Little Italy, and raise chopsticks in Chinatown. The city is full of things to see and do, and is a quick escape from Orlando for the holiday weekend.
Spirit Airlines flies Non-stop to New York in less than 3 hours for around $155 on Labor Day weekend.
Charlotte
Be prepared to rent a car, because Charlotte is a great starting point for journeys into the Asheville area mountains, winery, and apple-centric Hendersonville, or take a quick peek at Henry River Mill Village, the abandoned town where The Hunger Games' District 12 was filmed. In Charlotte, visit the NASCAR Hall of Fame or grab some North Carolina BBQ.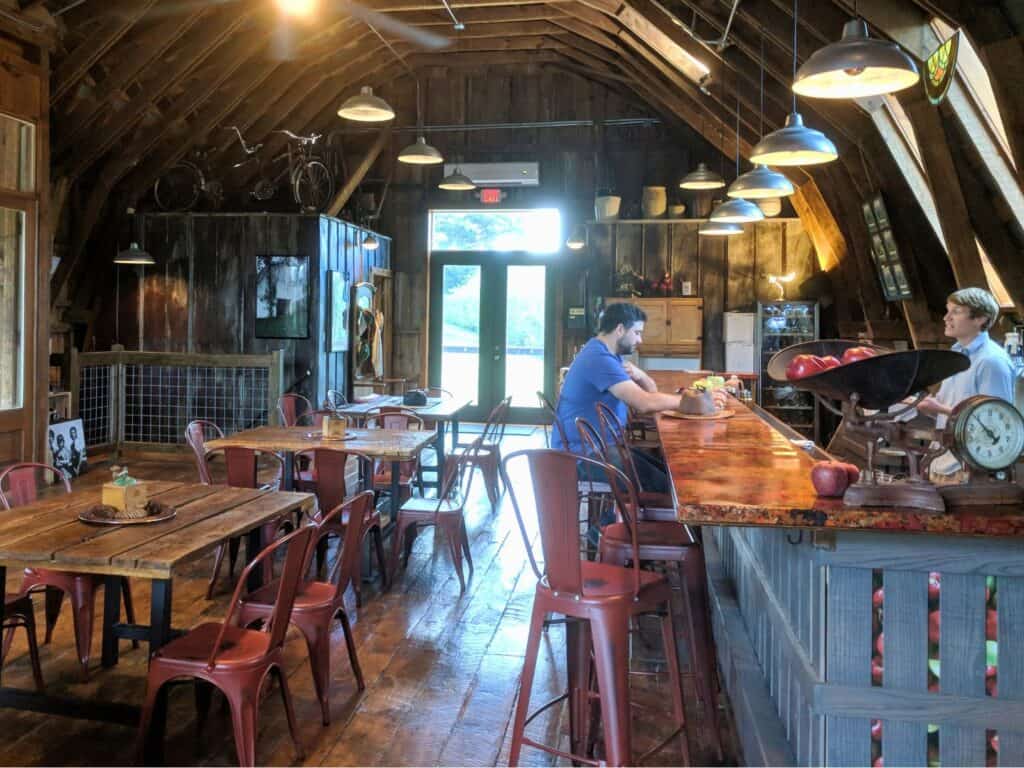 Frontier and Spirit Airlines fly Non-stop to Charlotte in less than 2 hours for around $75 on Labor Day weekend.
Chicago
There's so much to see and do, it's tough to suggest where to start. Consider browsing Navy Pier, taking selfies at the "Big Bean", and diving into some deep dish pizza.
Visit the Lincoln Park Zoo, the amazing Museum of Science and Industry, Riverwalk, or the aquarium. The list is so long, it's no wonder it's a popular family destination. This is also a great time of year to visit because the waterfront areas should still be open a little longer – in the winter months a lot shuts down due to the wind and cold.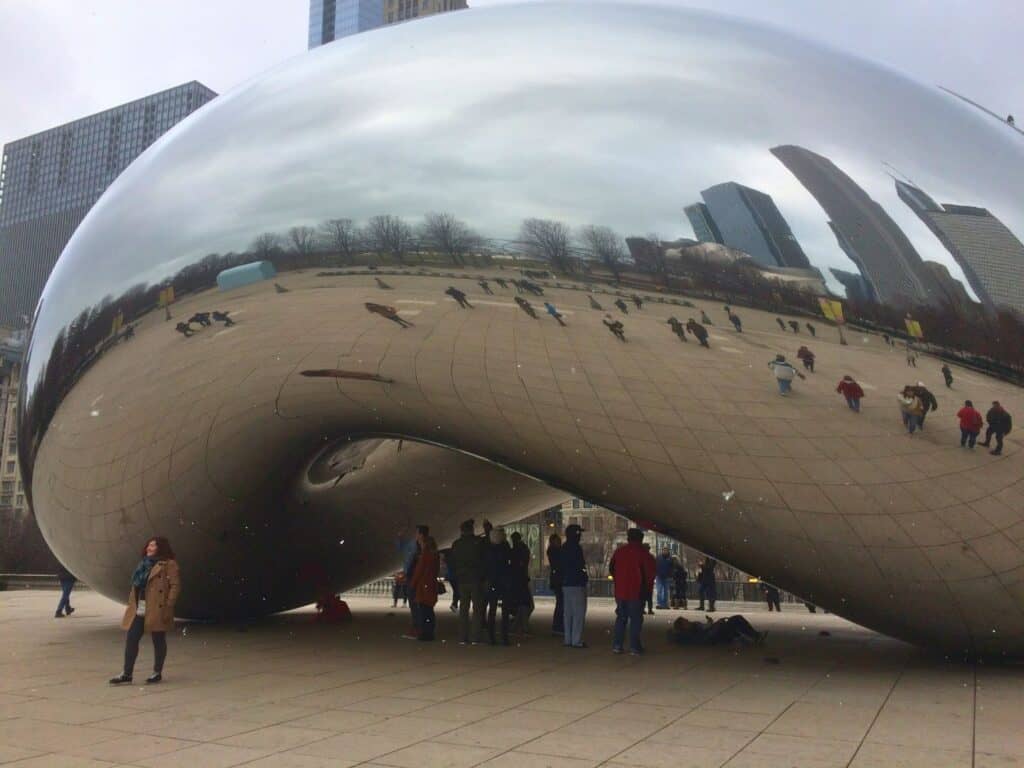 Southwest, United, Frontier, and Spirit Airlines fly Non-stop to Chicago in less than 3 hours for around $130 on Labor Day weekend.
Whether staying locally or hopping on a quick flight, there's plenty within arms reach for a great weekend getaway from Orlando on Labor Day Weekend this year.