Unforgettable and Quick Getaways from Orlando for Fall Break
I can't speak for everyone, but at the first sign of a nip in the air in Orlando I'm reaching for my "Happy Fall, Ya'll" t-shirt in my closet and breaking out the pumpkin spice from my pantry. Fall hits and it's all about the pumpkin patches, spooky decorations, and fun fall events.
As Floridians, it's difficult to get truly in the mood for fall fun if the weather is still lingering in the 80s every day, so when the children have a break from school, it's time to pack up the car and seek out those cooler temps, colorful autumn leaves and mountainous surroundings.
Whether heading camping in the outdoors, exploring through lesser known parts of Georgia or North Florida, or hopping on a quick flight to some iconic autumn-weather destinations, this list will surely whet your appetite for planning a family getaway from Orlando this fall break.
Unforgettable Family Getaways from Orlando This Fall
Within 2-4 Hours Drive of Orlando
O'Leno State Park
Distance from Orlando: 2 hrs 12 min
To me, there's nothing more appropriate for a fall getaway than a crackling campfire in a wooded location. Pair it with some flannel shirts and a fireside guitarist and you've pretty much hit the "happy fall ya'll" jackpot.
O'Leno State Park, although pretty much in the middle of nowhere just off of I-75, actually offers so much more than one would expect. Get a couple of nights at the state park and plan for one night dining out in the adorable little town of High Springs, a few minutes down the road. The aptly named Great Outdoors Restaurant is a perfect place to get in the spirit of small town fall road tripping. The air can get quite nippy in High Springs and at the park, so get ready to cuddle up with a hot mug of your favorite fall latte.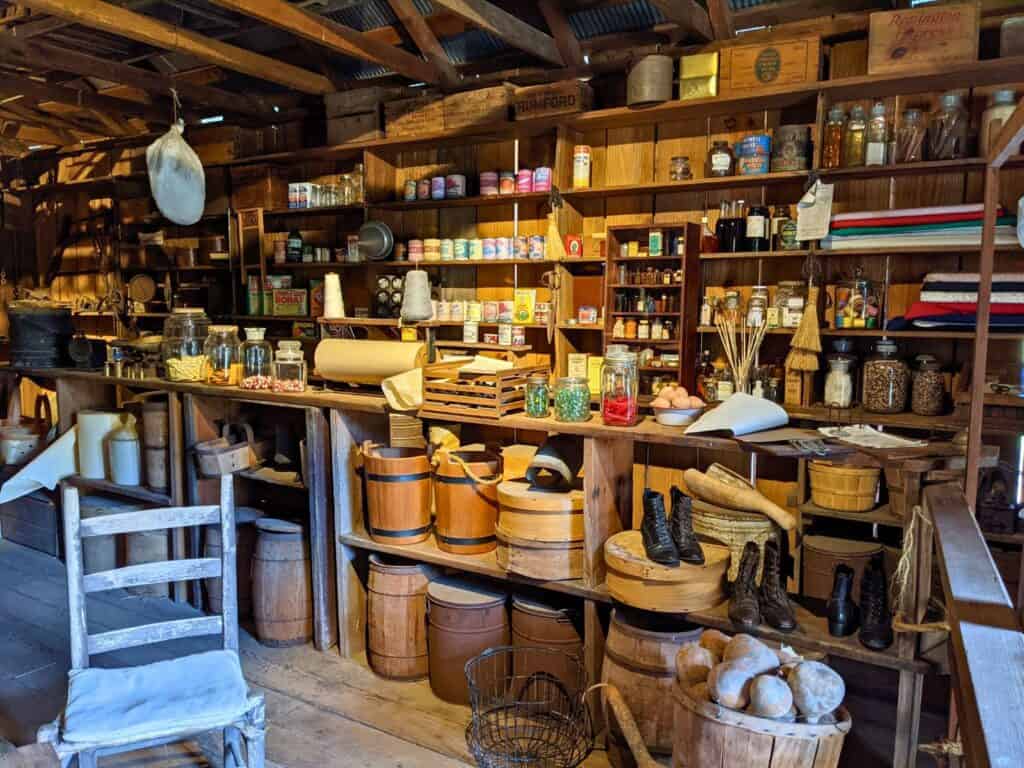 During the day, plan for a stop at Dudley Farm, where the kids can see farm animals, explore an old Florida home, and learn about the active plantation pursuits happening at their onsite kitchen and workshops. Park volunteers dress in period costumes and the park also boasts short trails through the woods.
Flagler Beach 
Distance from Orlando: 1 hr 8 min
Flagler Beach may not scream "fall foliage" or "autumn getaway", but it's always a good choice for a relaxing beach getaway in Florida. Enjoy plenty of seafood restaurants, lovely beaches and parks, and proximity to the outlets in St. Augustine and Daytona. And nearby there are plenty of family activities in Daytona Beach. What an easy way to enjoy a few nights away from home!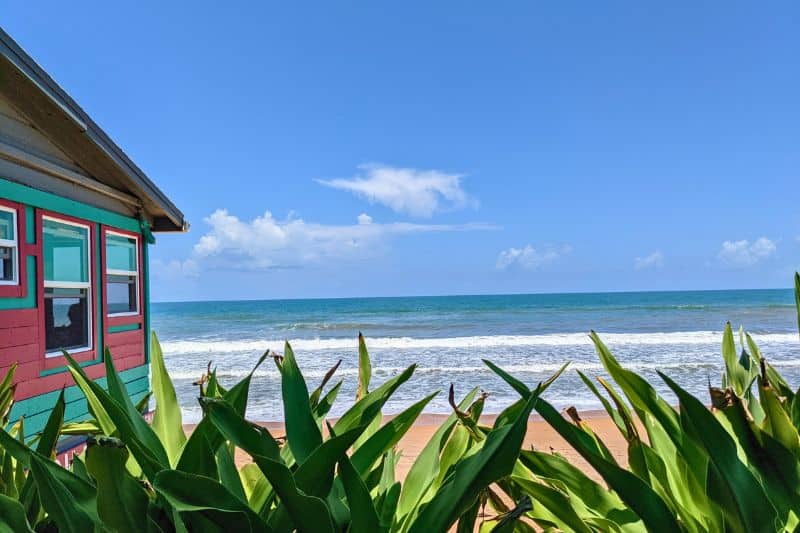 Take a drive up Route A1A and see Fort Matanzas (only accessible by their free ferry boat) or go a little further up the road to enjoy all St. Augustine has to offer. With Flagler as home base, cool ocean breezes and quiet nights await.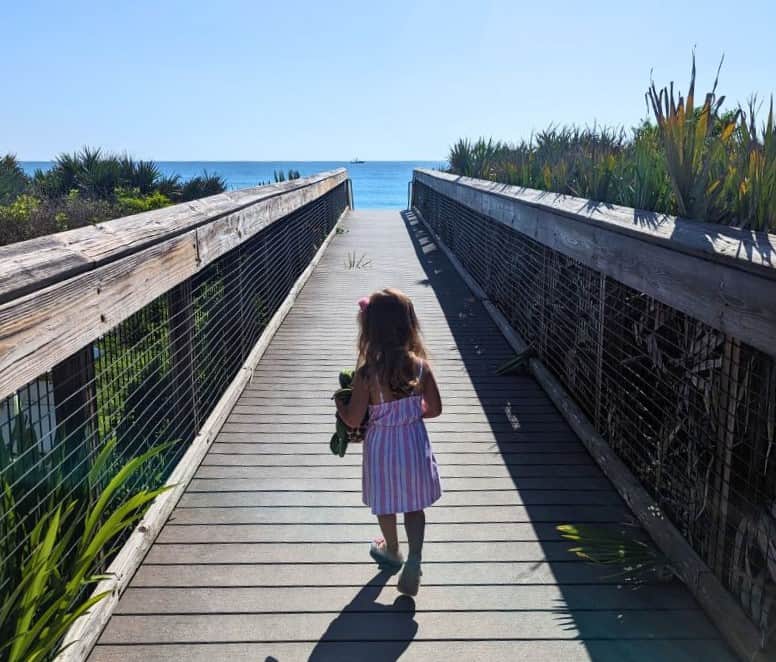 Silver Springs
Distance from Orlando: 1.5 hours
Silver Springs State Park is a great place to rent a cabin for a couple of nights and enjoy the amenities that the classic Florida park has to offer.
Once a thriving attraction and home to many film productions in the golden age of Hollywood, the park now sits quietly outside the cute historic Ocala downtown. Offering relaxing strolls and even a monkey forest, visitors can also enjoy a charming glass-bottom boat ride or a swim in the springs.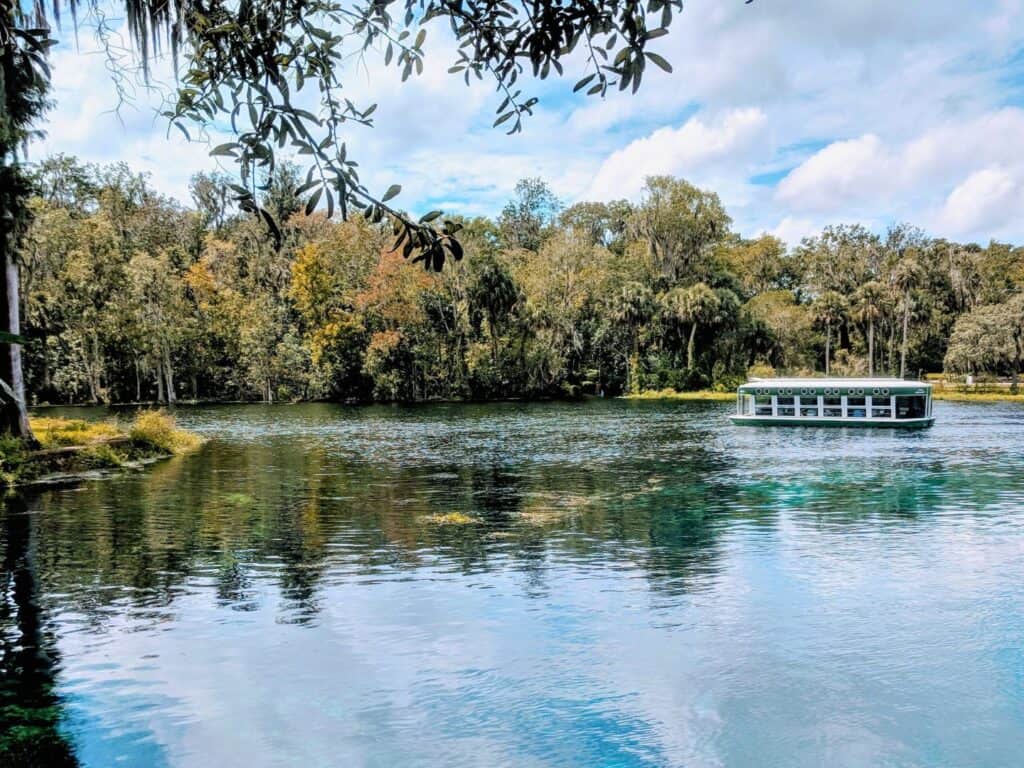 Kayaking and canoeing are phenomenal here thanks to the launch ramp and the ease. Many families choose to stay within the main lagoon since the water is calm. Just keep an eye out for the famous glass-bottom boats that also access this area.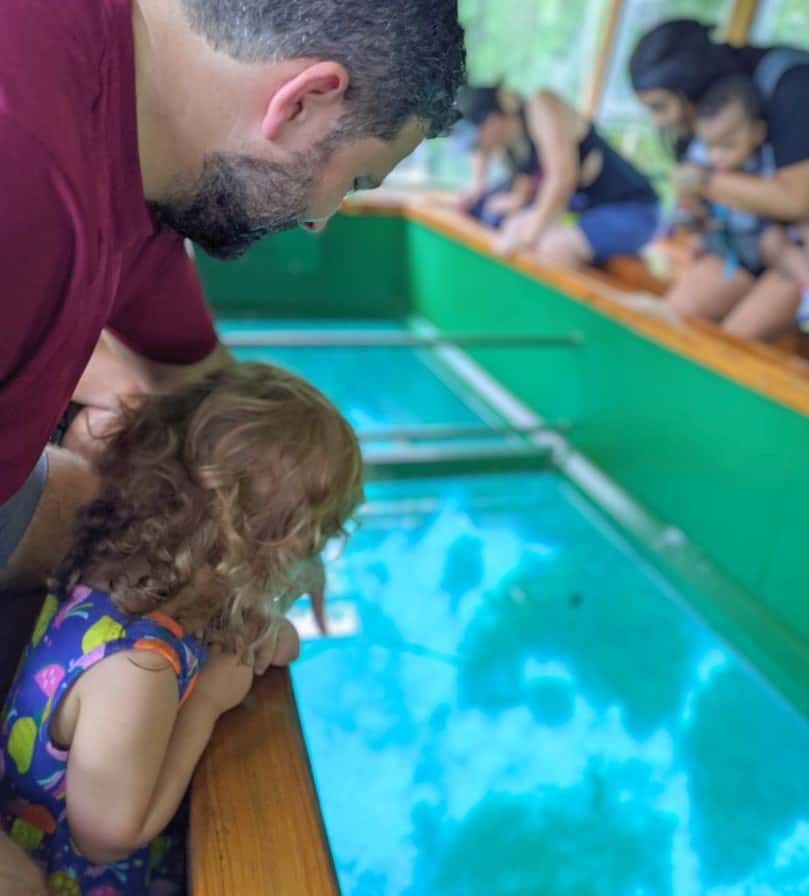 Where to Stay: Consider making it a memorable family getaway at the Equestrian Hotel in Ocala.
Savannah
Distance from Orlando: 4 hours
Savannah is known for many things, but one of them is the ghost tours. What better time of year to take one of their classic haunted horse and carriage rides, or for the adults a haunted pub crawl.
The streets will be buzzing with life and fall decor from pumpkins and hay bales to just the simple brick and colonial charm that makes a Floridian feel far from home. Make time to visit nearby Tybee Island or picturesque Beaufort, where a dose of southern cooking and beautiful sunset vistas await.
Discover The Florida Panhandle
Distance from Orlando: 4 hrs to Tallahassee
Before Bucee's, there was Busy Bee – a similar (and I think better) roadside gem for road trips in the North Florida Panhandle. Halfway to Tallahassee on I-10, a stop here sets the stage for a lovely adventure through Florida's forested north.
Don't miss a visit to the gorgeous brick campus at Florida State University in Tallahassee, and take in a stroll at the Maclay Gardens in town. Some interested campers may enjoy the tranquility of camping lakeside in Tallahassee's county park, Coe Landing.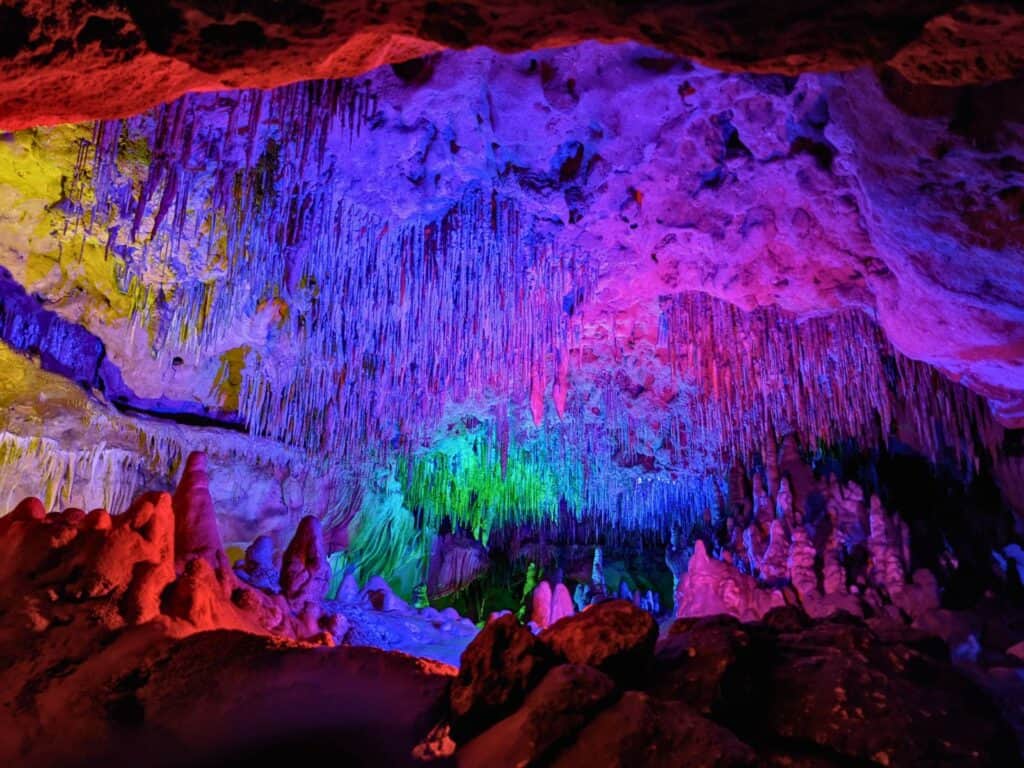 Others may choose to venture to a roadside hotel near Marianna, where treasure awaits. Florida Caverns State Park boasts Florida's only air-filled cave to visit. With its impressive cave structures and stunning forested park lands surrounding it, a visit to Marianna will feel like you've headed much further north, setting the perfect backdrop for a quiet fall road trip.
Longer Drives
Providence Canyon State Park, Lumpkin GA
Distance from Orlando: 6 hours
Located in the small town of Lumpkin, Georgia, a wonderful and surprising geological discovery awaits. Providence Canyon State Park is a massive gully 150 feet deep toting the namesake of Georgia's "Little Grand Canyon". Caused by soil erosion and poor farming practices in the 1800s, today hikers and outdoorsmen get to enjoy splendid clay colors of orange, red, pink and even purple hues.
Hike in the gulch and rim areas and plan a camping trip at Florence Marina State Park nearby, where cottages are also available for overnight guests.
Discover North Georgia
Distance from Orlando: (8 hours)
Helen's adorable German-inspired village is sure to please any family seeking something out of the ordinary this fall. With plenty of oompah music and schnitzel mit spaetzle, the cool mountain air and Christmas shops will provide a days' worth of entertainment by itself.
Discover Unicoi State Park nearby for easy hikes like to Anna Ruby Falls, or discover one of the many other parks in the area with similar amenities.
Venture into the town of Dahlonega just minutes away for antiquing and themed wineries like the Tuscan inspired Montaluce Winery or just meander any of the quaint one-lane villages full of shops and southern eateries nearby.
The Appalachian Mountains begin in this area of Georgia, so you'll find that renting a log cabin will surely be the way to get in the autumn spirit for this adventurous road trip.
Destinations with Quick Flights from Orlando
We're so fortunate to have so many domestic destinations with nonstop flights from Orlando. Here are some of our favorites for fall break.
And don't forget there are plenty of things for kids to do at the Orlando Airport and nearby in case you find yourself with a delay.
Boston
Distance from Orlando: 3 hr flight
Flying into Boston couldn't be easier, and averages less than $100 per person round trip. In Boston discover the Freedom Trail, Quincy Market, the USS Constitution, and more iconic historical destinations in the city.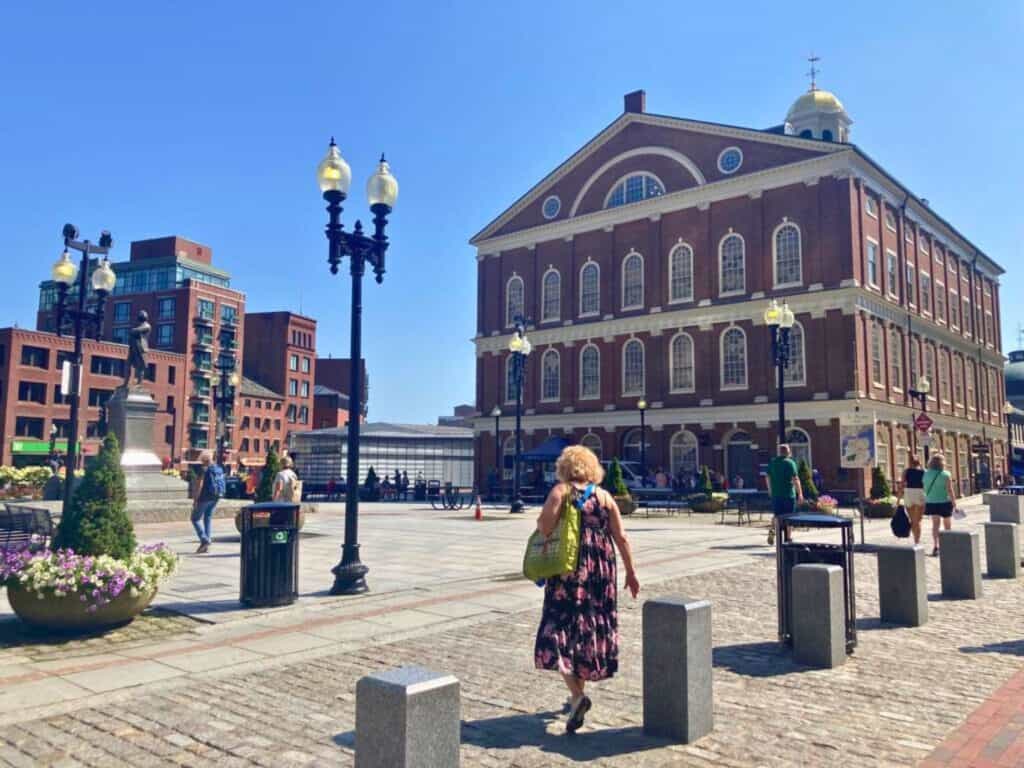 Just 35 minutes up the road get all the spooky fall vibes from the coastal town of Salem, where the infamous Salem witch trials occurred. This time of year you'll find no shortage of haunted tours and fall decor.
For the leaf peepers, only 1.5 hours from Boston is the quaint town of Kennebunkport, Maine. Siphoning off the same charms as well-known lobster haven Bar Harbor to the north, Kennebunkport oozes with Americana vibes. Fall is the perfect time to stroll the boutiques along Dock Square, drive past presidential homes on Ocean Avenue, or seek out some local farmer's markets.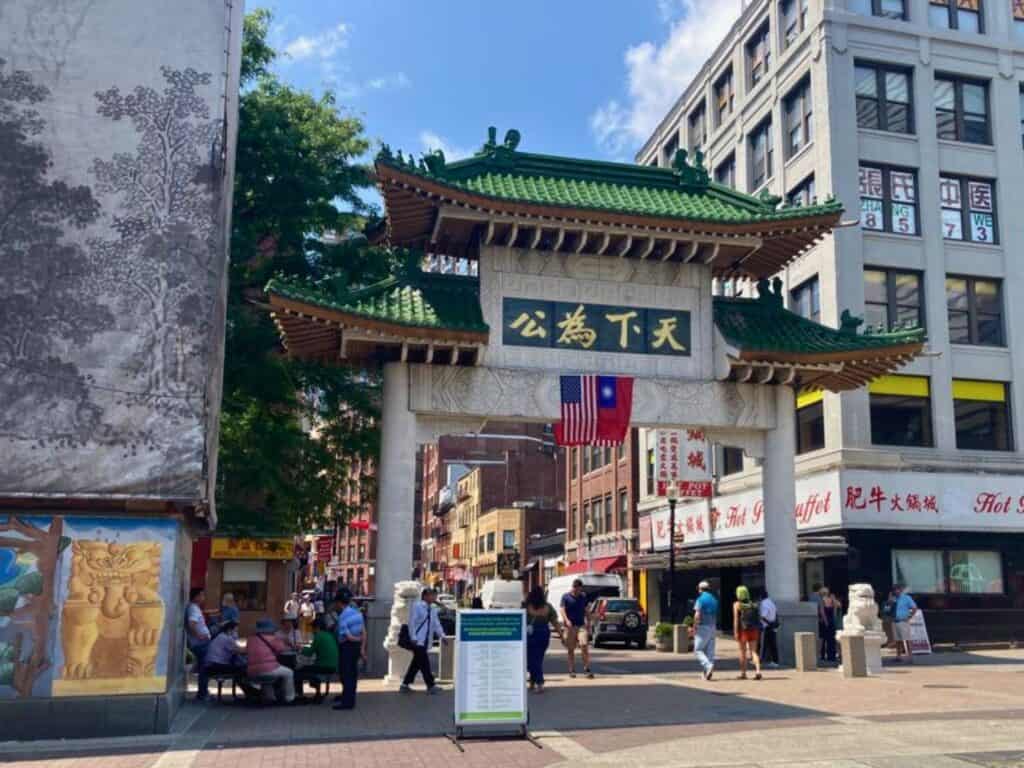 Niagara Falls, Buffalo NY
Distance from Orlando: 3 hr flight
If you've heard of Buffalo, you know there's two major draws – buffalo wings and Niagara Falls. With the fall foliage in full burst of autumn hues, this is the time to see the mega attraction that is Niagara Falls with the family. A visit is not complete without getting soaked from the falls on the legendary Maid of the Mist boat, which takes you so close to the cascade that you'll probably not need a shower that day.
Be sure to take home some Buffalo sauce for your next pizza and wing night! Flights from Orlando are around $75, so this is a no brainer.
Denver
Distance from Orlando: 4 hours
For about $150 per person you can fly to Denver just before all the skiers and snowboarders arrive, hiking up the prices of resorts and attractions. Visit vibrant Boulder for its eclectic shops, or Georgetown in the lower mountains for a ride on the Georgetown Loop Railroad. You'll want to visit the old Gold Mine while you're there before venturing further down the main highway towards Breckenridge.
Pretend you're in Switzerland with some fondue in one of Vail's many upscale restaurants or do some hiking around Estes Park. Whatever your family chooses, you'll find that the air at a mile high is cool and refreshing and the perfect place to get in the autumn mood.
So if it's colorful fall leaves you're after, or simply cooler weather to get in the mood for autumn, these wonderful getaways from Orlando for fall break should surely do the trick.