7 Exciting Places to Hang Out Near Orlando Airport with Kids
Whether you're waiting on inbound guests at the Orlando Airport, or needing to find some entertainment for your own travel, the Orlando Airport and surrounding areas offer plenty of things to do. Fill pre-flight time, unfortunate delays, long layovers, or even options for everyday fun by exploring what's around.
This list of places to hang out near the Orlando airport with kids is sure to squeeze out every last drop of fun for outbound travelers and will delight locals just looking for a new place to spend time with the kiddos in the area.
Layover Ideas for Orlando International Airport
Before we soar into the details, be sure you know which terminal your flight is based out of – Terminal C is the newest addition and is a destination unto itself.
Shops and Entertainment In the Orlando Airport
Theme Park Stores In The Airport
Surely everyone has noticed that theme park rides all end in the gift shop. Orlando as a city is no different! Before you leave Orlando, be sure to hit the souvenir shops for all the major parks in the area for those last minute souvenirs.
All stores are generally found in the atrium area between terminals A and B, near the Hyatt hotel and the food court.
Magic of Disney
The Magic of Disney store provides one last opportunity before leaving the land of Mickey Mouse for souvenirs. From backpacks, shirts, and plush toys to pride merchandise and more, this boutique has the right last minute items for the Disney fan to bring home.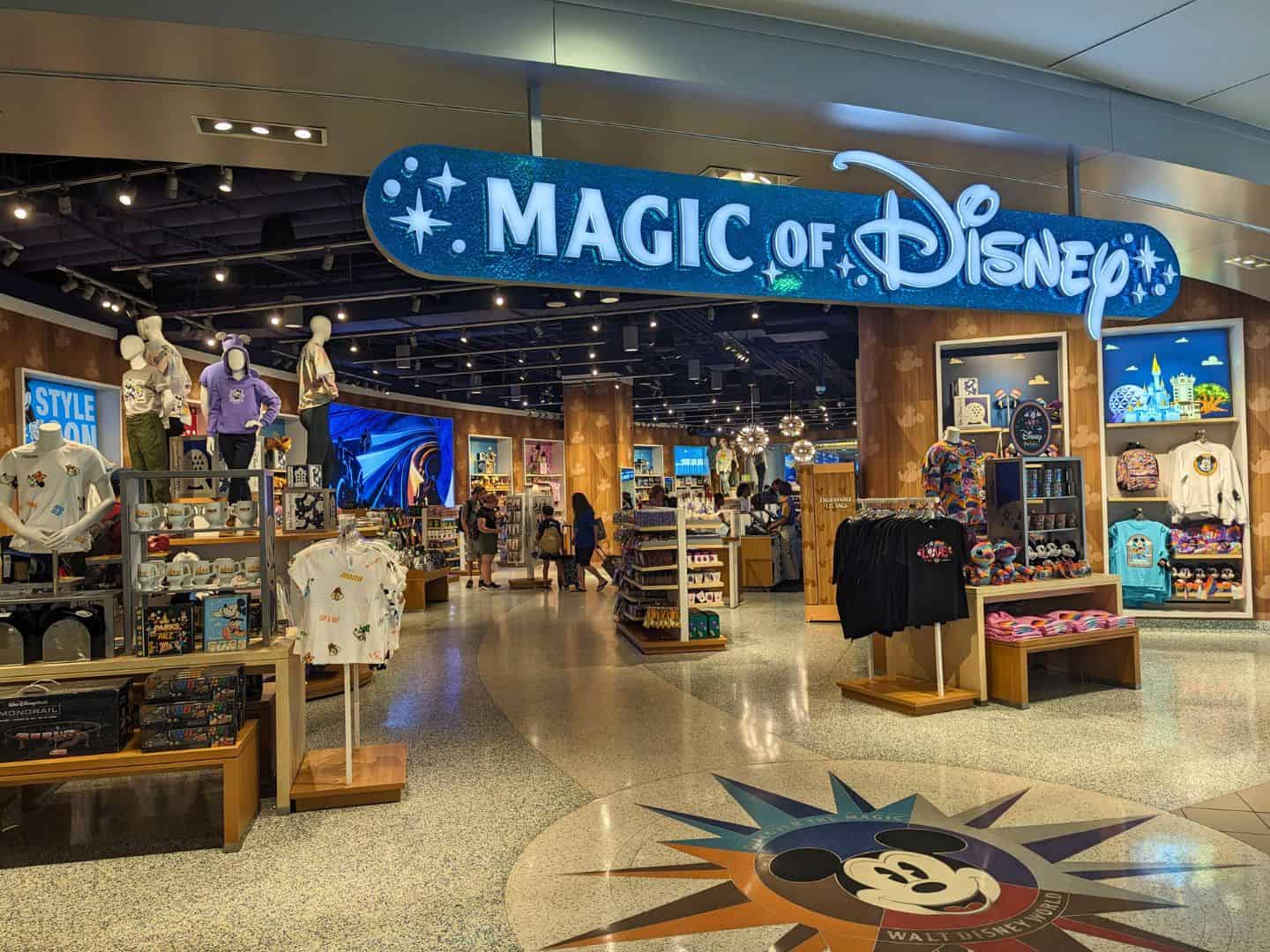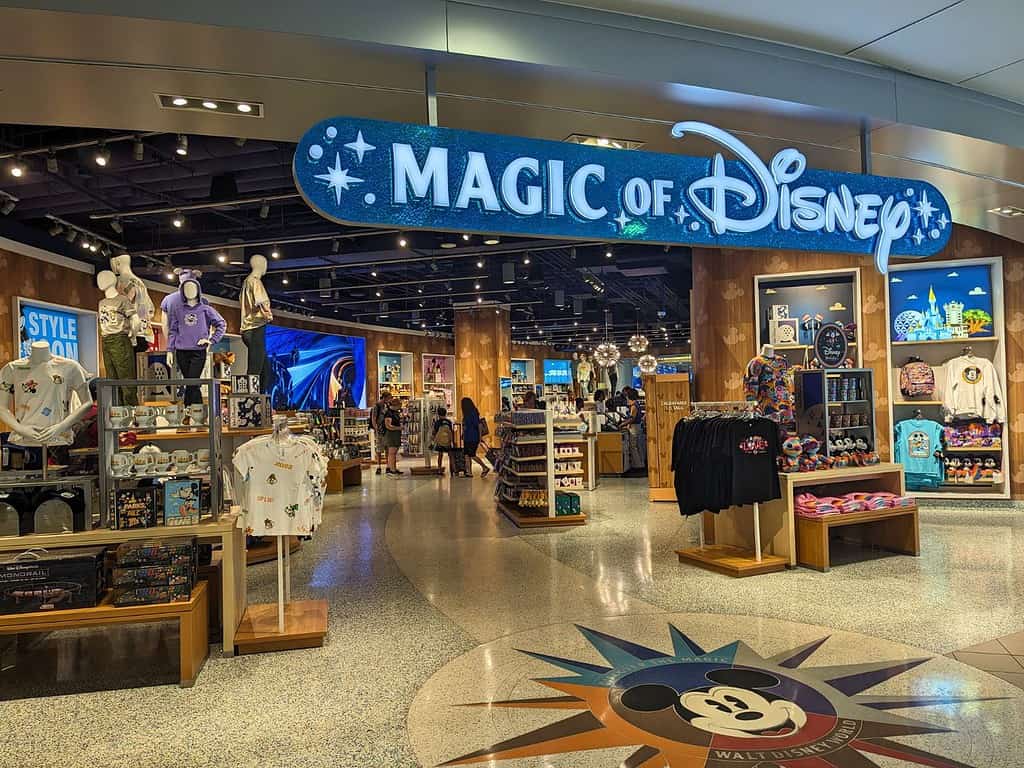 Universal Orlando Resort
Browse through oodles of Hogwarts shirts, Jurassic Park tees and Minions gear before choosing the best gifts and souvenirs for you and your friends. By the way, if anyone in your family is a fan of the Minions then check out the new Minion Land at Universal Orlando!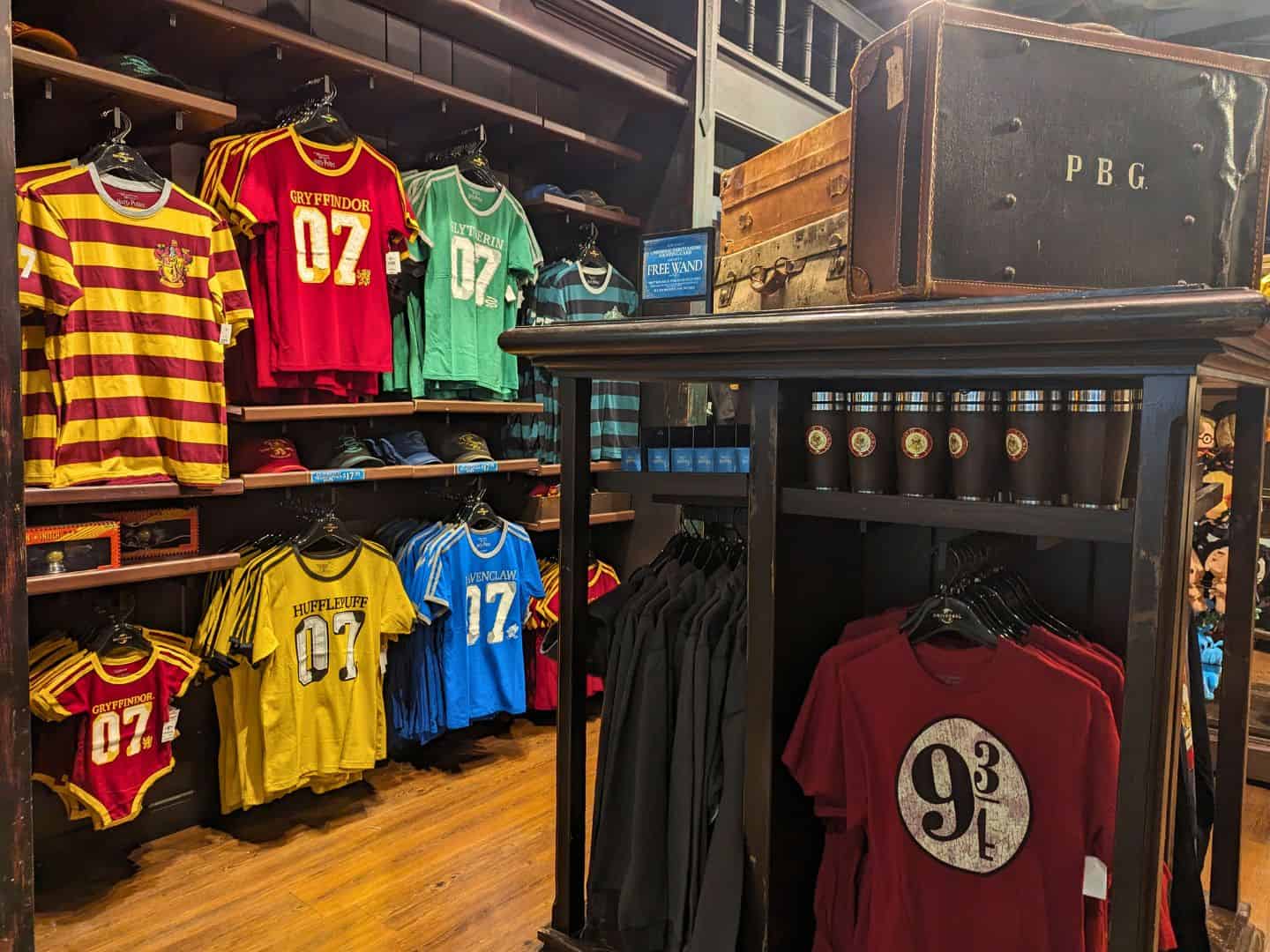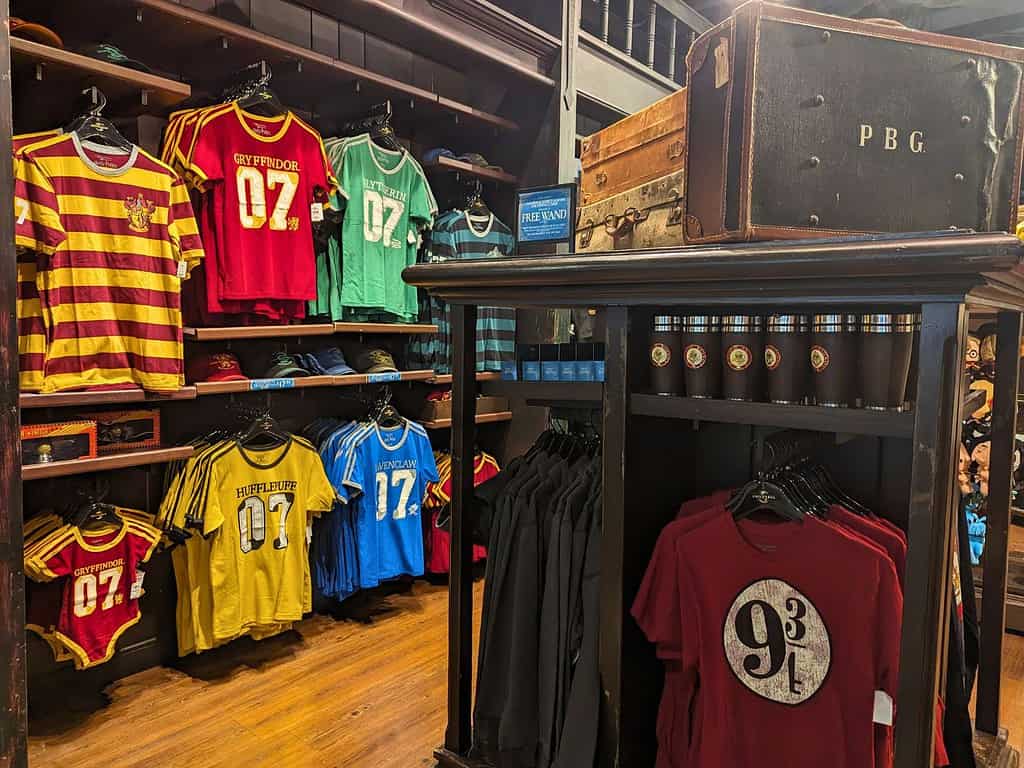 SeaWorld Orlando
Plush toy central, kids can find their favorite sea animal or Sesame Street character in all plush varieties, big and small. Shirts and other take home trinkets are also on offer.
Kennedy Space Center
Earthbound kids or astronauts in training will love this little shop full of NASA merchandise, freeze-dried ice cream and other space program memorabilia.
RELATED: Things to Do at Kennedy Space Center
Mini Aquarium at Airport Food Court
The small but mighty aquarium in Orlando Airport's food court holds 3000 gallons of water and about 40-50 large fish and eels.
Maintenance and tank cleaning happens every Monday, so some lucky travelers can witness the two hour tank dive and cleaning efforts while munching on food court cuisine.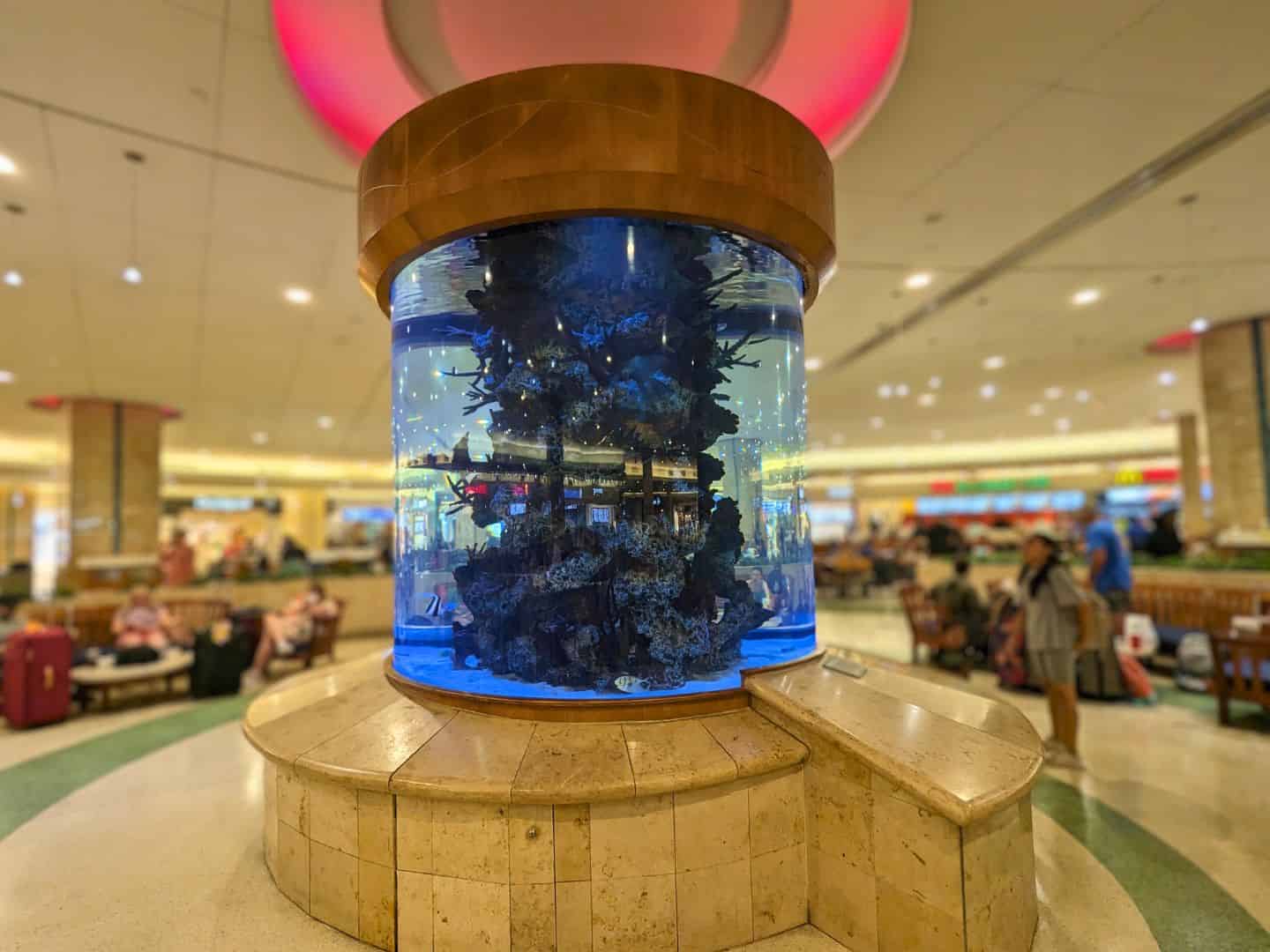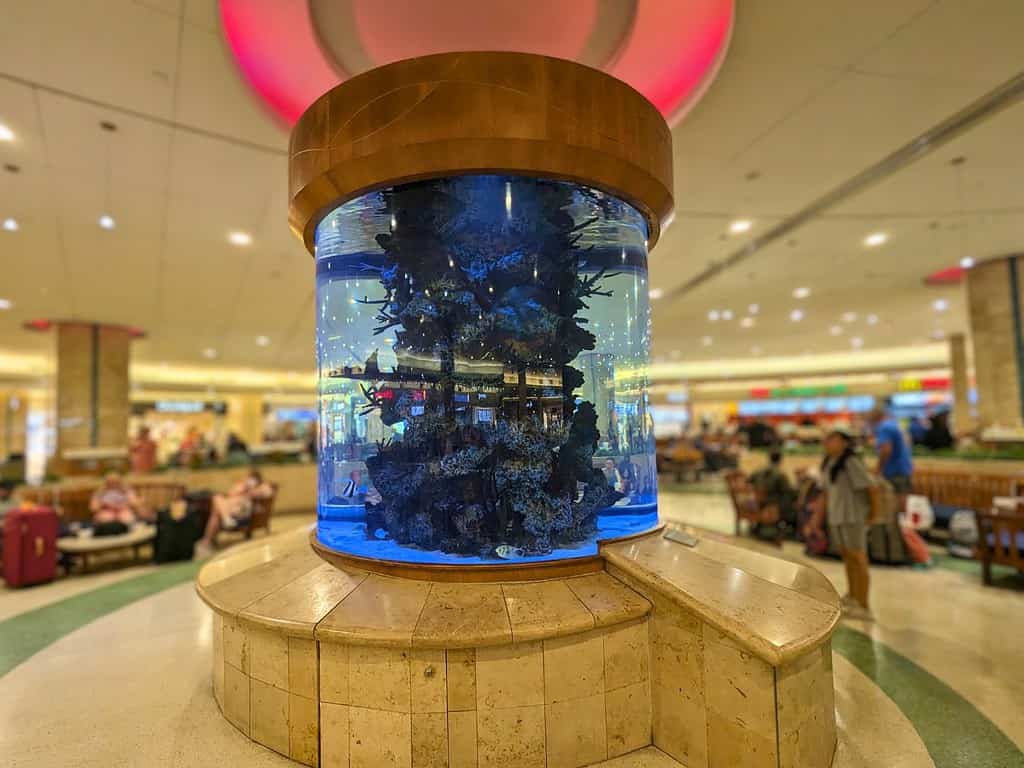 Day Room with Pool Access Hyatt Orlando Airport
Much needed for days with long layovers or delays, the Hyatt Regency at the Orlando Airport offers day use rooms to recharge and relax.
Benefits of the day-use rate include access to the pool and fitness center, restaurant and room service.
Available from 10am-6pm daily, it's based on availability so contact the hotel directly by phone or email in the event of an unplanned delay.
Call: 407-825-1234 or
Email: Reservationsorlan@hyatt.com
Entertainment For Kids Near the Orlando Airport
7149 N Frontage Rd
Orlando, FL 32812
(321) 441-4898
Geared for kids of all ages up to 12 years old, Kidiverse is an indoor play park offering birthday parties, free infant admission (with paid sibling admission), and play structures for endless fun with no time restrictions.
Playground options include a toddler play area, three-level jungle gym, interactive games room and the "iWall", a gaming platform that uses the child's body motions as a controller.
Their climbing walls also double as magnetic dry-erase boards for added fun doodling or solving math or word problems as they ascend the wall.
Lastly, as if this adrenaline-fueled list of fun weren't enough, Kidiverse also offers a Ninja Warrior Course for the ultimate challenge.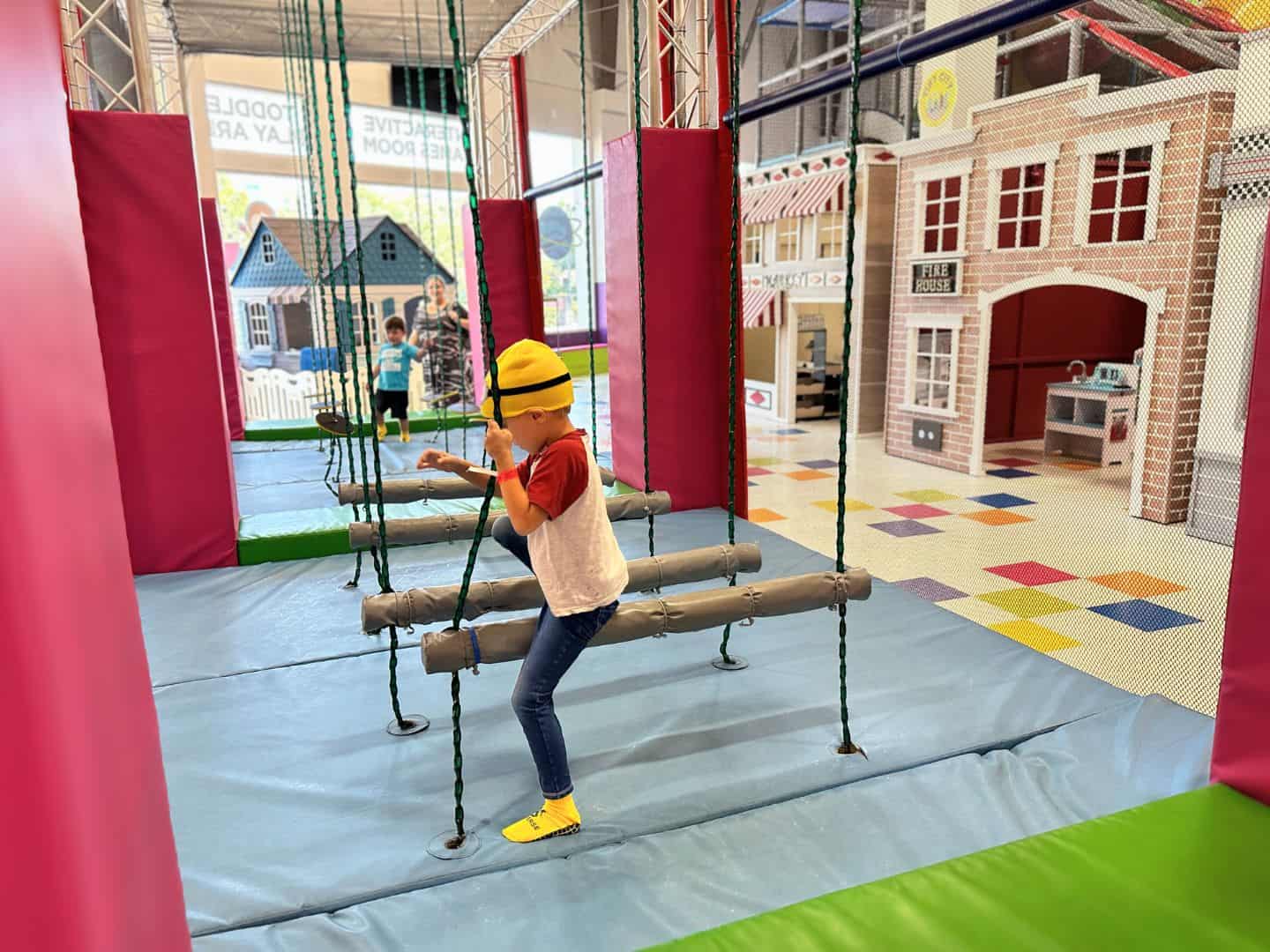 3701 Gatlin AV
Orlando, FL 32812
(407) 254-6860
This cool county park offers a playground and splash pad, skate ramps, pickleball court and even a seasonal hockey rink. Kids needing to burn off steam before or after a trip to the airport will really enjoy the options offered at this park.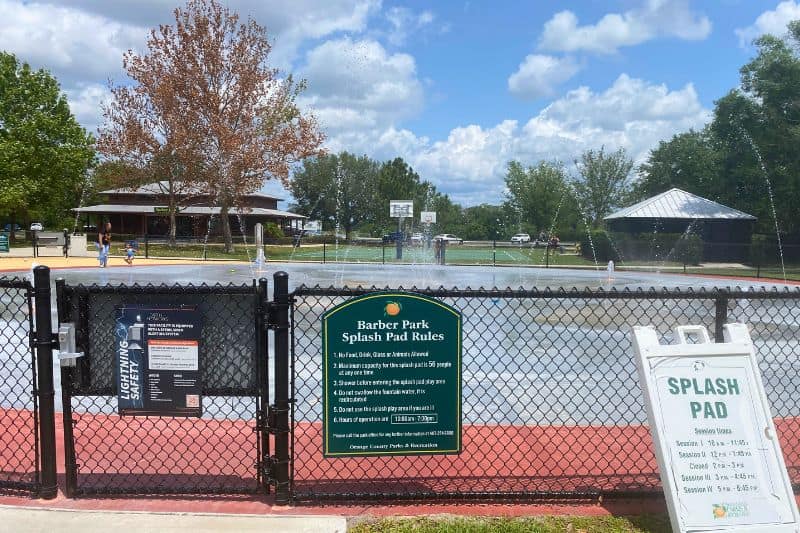 4645 South Semoran Blvd
Orlando, Fl 32822
407-273-4422
Draped in nautical and seascape decor, this Orlando classic serves up shellfish and a fun atmosphere for the family. With appetizers from hot blue crab dip to breaded lobster bites, this place is a seafood lover's dream.
Adults can enjoy fishbowl cocktails at an amazing happy hour, which includes raw bar offerings and discounted sampler platters. Oysters and clams are 99 cents each or $1.50 grilled.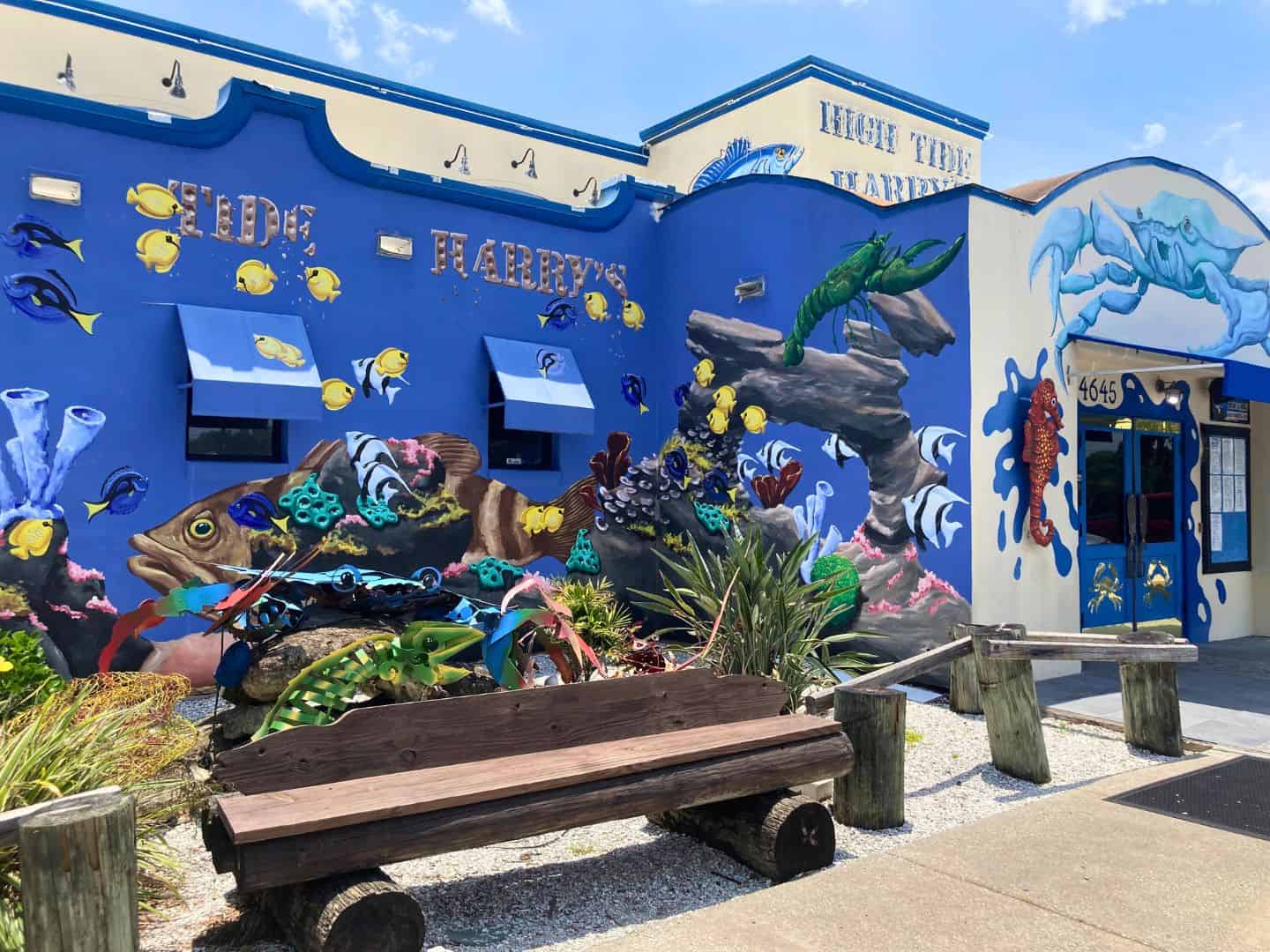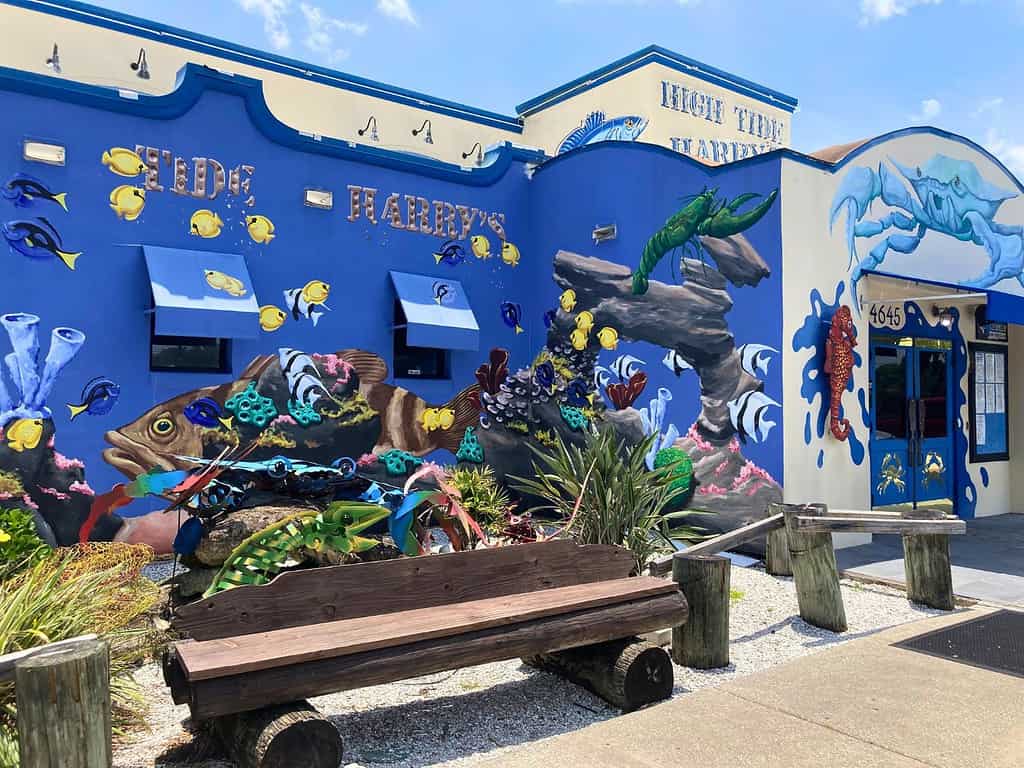 Happy Hour is from 2-6pm every day except for Mondays, making this an affordably fun pre-flight meal stop with the family.
5901 Hazeltine National
Orlando, FL 32822
(407) 856-0508
Rainy days happen, so we can always lean on the magic of cinema to entertain us in the time of need! This beautiful theater offers first-run films as well as sensory friendly showings once a month on Saturdays at 11 for the enjoyment of all.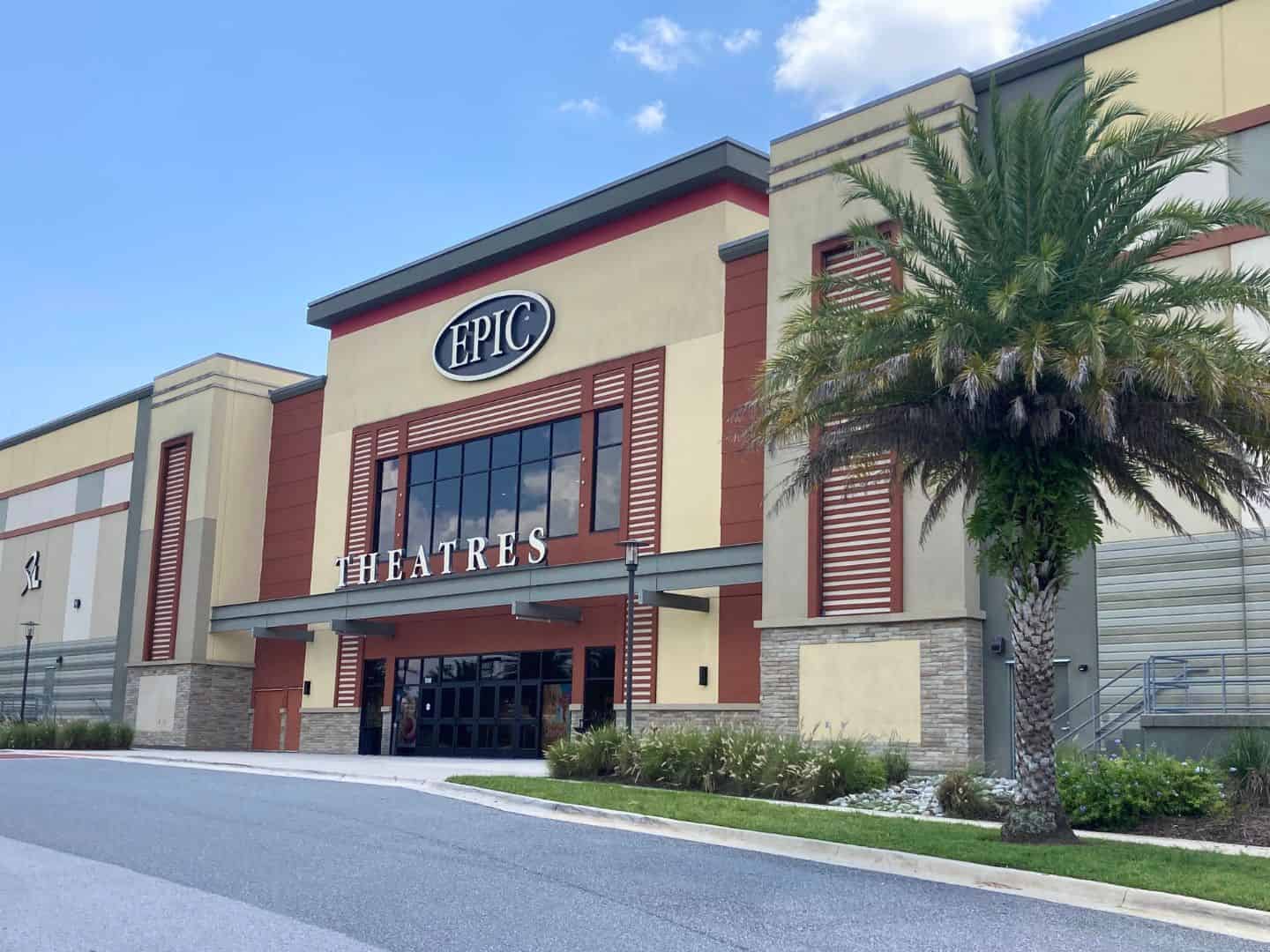 The sensory friendly showings are family oriented films and are dedicated particularly for those with autism or who may need a more sensory friendly experience. Differences from the normal films include brighter lighting, reduced sound volume, and room for guest interaction.
Keeping kids still in a movie theater may seem impossible, so Epic Theatres also offers a Kids Summer Show Series. These are typically first or second run films with early morning hours and a children's audience in mind.
---
With this list of places to hang out near Orlando Airport with kids, surely any family in transit or anticipating the arrival of guests can spend a few hours of time enjoying the offerings. Keep the kids busy and entertained at play parks, theaters or shopping and keep mom and dad happy with those High Tide Harry fish bowls or a relaxing gaze at the food court aquarium.
By the way, if you're looking for vacation ideas, there are plenty of affordable non-stop domestic destinations as well as non-stop international flights from Orlando International Airport. Safe travels!