6 Family-friendly Daytona Beach Activities for Unforgettable Fun with Kids
Daytona Beach is an easy day trip for central Florida residents looking to enjoy the ocean, but this east coast destination also has plenty for families to do that doesn't involve the sand and surf.
Many of the activities are located close to each other, which means you can pack in a few in one day. Options range from indoor to water activities.
Here are our picks for the top family-friendly things to do in Daytona Beach. By the way, if you're looking for a place to stay, Hard Rock Hotel Daytona Beach is fun for kids!
Things to Do with Kids in Daytona Beach
Daytona International Speedway
Museum of Arts & Sciences
Daytona Beach Zipline Adventure
Riverfront Esplanade
Daytona Lagoon
Ponce Inlet Light Station and Museum
$25 for adults, $20 for children ages 5 to 12 and free for those 4 and under.
Celebrating 65 years this year, the Daytona International Speedway is a bucket-list item for many all over the world.
The speedway is open for tours that take guests behind the scenes of this well-known raceway. Each tour lasts about one hour and includes access to the Motorsports Hall of Fame of America where you can see the winning car from the last Daytona 500.
You'll also go home with a digital photo package of professionally taken photos of your family.
While the tour is outside, the guides keep groups in the shade. You're taken from location to location on an open-air tram and actual walking is minimal. It's a good idea to bring a bottle of water with you on the tour.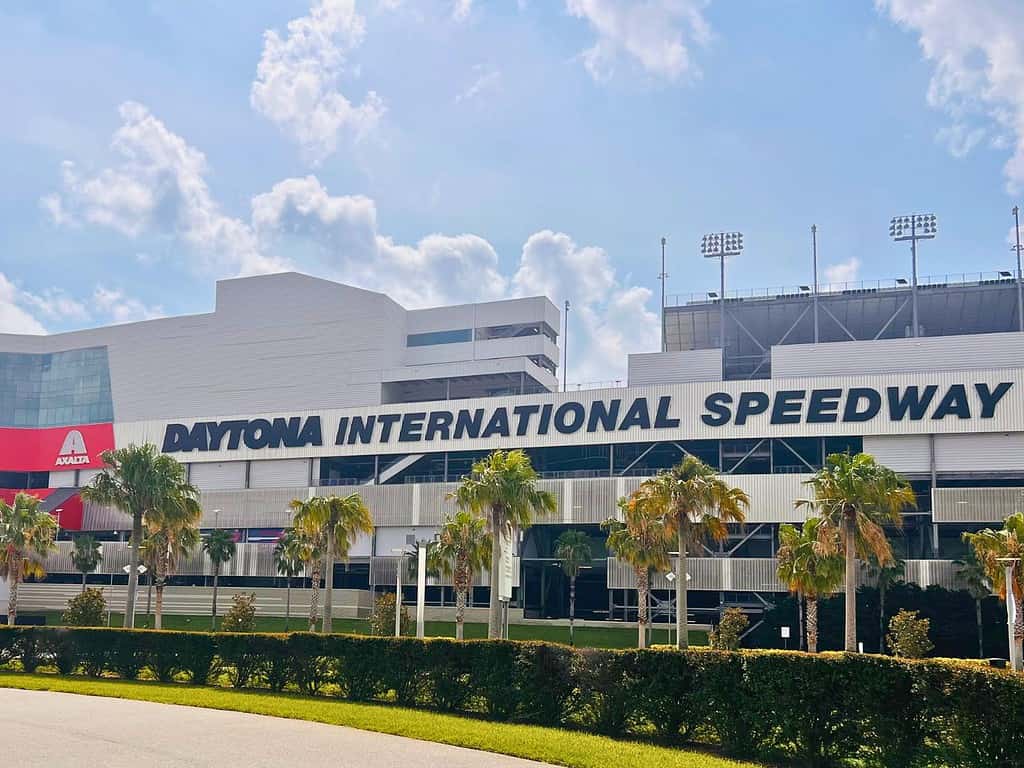 Adults $12.95, Children (6-17) $6.95
This Smithsonian-affiliated museum has something for all ages. There's a state-of-the-art planetarium, numerous works of art, as well as the Prehistory of Florida Gallery, which features a giant sloth skeleton.
Also on site is the Root Family Museum. Here is where you'll find two restored railroad cars, antique automobiles and the largest collection of Coca-Cola memorabilia in Florida.
The restored railroad cars are not open to walk through, but you can look through the windows and see how they were decorated decades ago. It's also impressive just to see the massive size of these trains.
The little ones will want to head straight for the Charles and Linda Williams Children's Museum. There are plenty of interactive activities and science-focused exhibits. While the space isn't huge, it will provide at least an hour, if not more, of educational fun.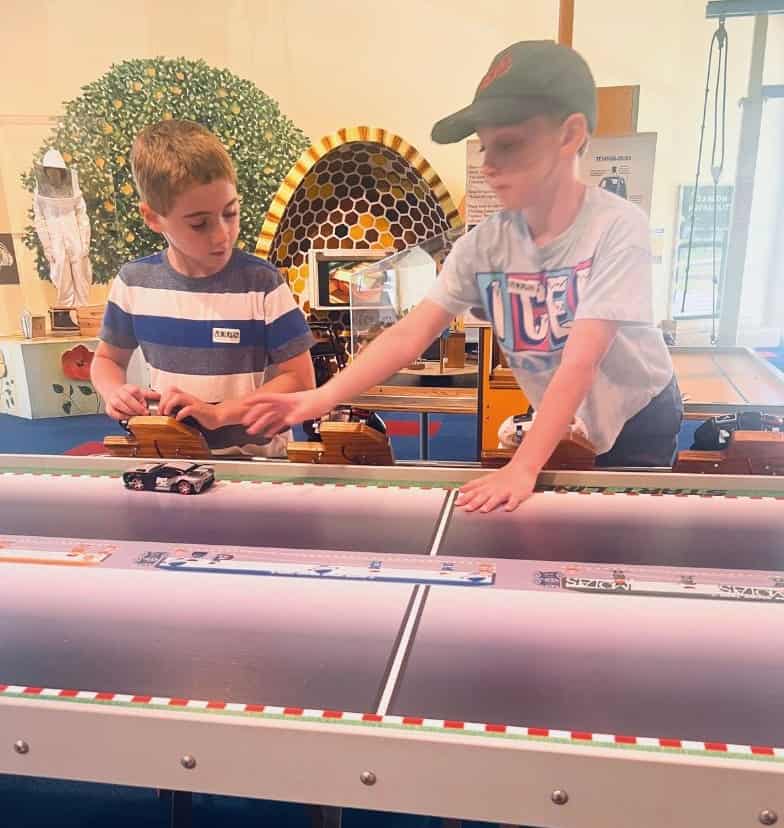 $36 – $54
This one is for the older, adventurous kids. Participants have to be at least 8 years of age and 54 inches tall.
Those 12 and under need to have a guardian either do the course with them or follow them while walking. There are two courses available.
Course 1 is the easier of the two and includes swinging bridges, a tight wire and zip lines. You can expect this course to take about an hour. The cost for this course alone is $36.
Course 2 is more challenging with 24 obstacles that are set higher in the trees. You can do a combo with both courses for $53.
Make sure you arrive 15 minutes prior to your reservation time. If you are late, you will be pushed to the next time slot. Also, be sure to wear closed-toed shoes (no crocs).
This beautiful mile-long space along the intracoastal is the perfect spot to enjoy an outdoor picnic. There are benches and swings overlooking the Halifax River and a dog park. Pack a bathing suit for your little one to enjoy the splash pad.
Check the calendar of events to see if anything special is going on while you'll be in town. The last Sunday of each month you can attend Sip, Shop & Stroll. Local vendors and musicians are on hand from 9 am to 1 pm.
Florida residents $38.99 for adults and $32.99 for kids 32 to 48 inches tall
Enjoy a full day of fun at this water park and fun park. The fun park side features laser tag, a ropes course, mini golf, bumper cars and more. 
The water park has quite a few slides, a wave pool and lazy river. There's also a children's area specifically designed for children 54 inches and under.
Water park tickets for Florida residents start at $38.99 for adults and $32.99 for kids 32 to 48 inches tall. For the fun park, you can purchase a wristband that includes several attractions, or pay per attraction.
Another option is to buy a pass that gets you access to both the water park and the fun park. Those passes are $67.99.
Be aware you are only allowed to bring food and beverages into the parks if they are medically needed. There are different dining options available on site.
$6.95 for adults and $1.95 for children ages 3 – 11.
Technically not in Daytona Beach, but close enough – 10 miles south of Daytona Beach. The Ponce Inlet Lighthouse is definitely worth a visit if you're in the area.
At 175 feet high, this is the tallest lighthouse in Florida. Built way back in 1887, the lighthouse is still used to help guide mariners. It was declared a National Historic Landmark in 1998.
Be prepared to climb 203 steps up, and back down, if you want to see the gorgeous views from the top. Also on the property are buildings and some of the equipment used to run the lighthouse back when it was constructed.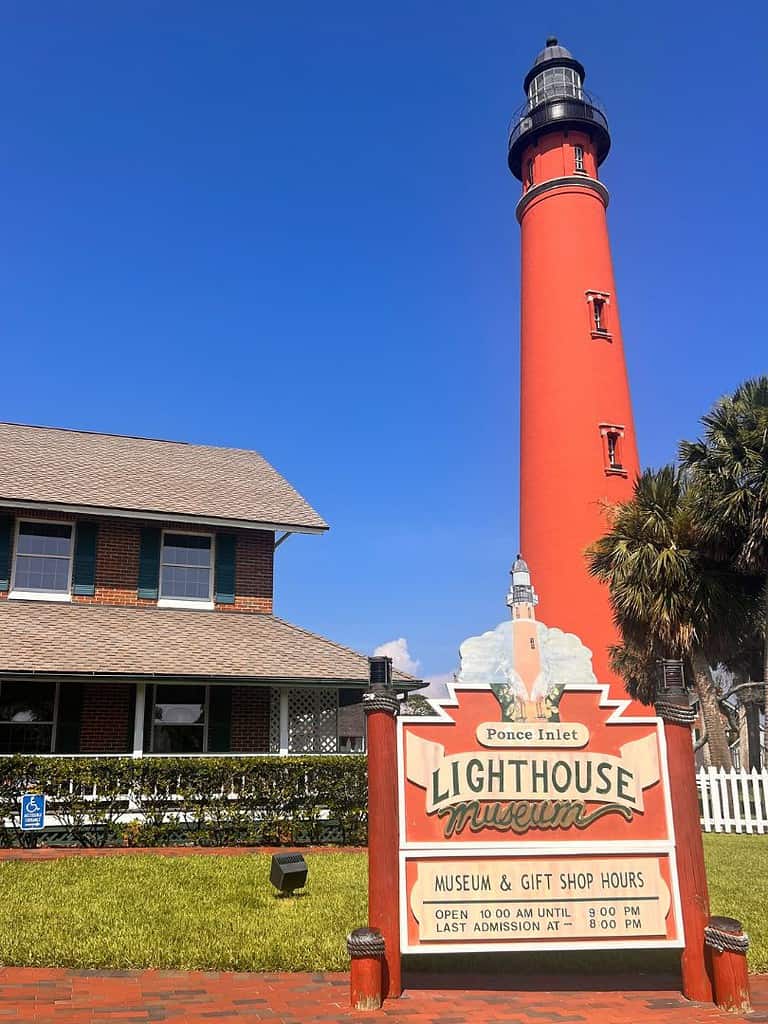 It is asked that food and beverage be kept off the grounds in order to help with preservation. However, there are water fountains on-site and a great ice shop across the street.
---
Explore more beach town fun with Kid-Friendly Activities in Cocoa Beach.
We hope you enjoy visiting this family-friendly destination. You can connect with us and other parents on Facebook, Instagram, and Pinterest.
Feel free to share this blog post and plan a fun family outing together!