Orlando Road Trip: Why The Equestrian Hotel in Ocala is an Easy Family Getaway
Weekend getaways for Central Florida families often include beachfront hotels, theme parks, or visits to one of the area's natural springs or waterways. But just an hour or so away from the touristy vibes of Orlando sits a luxurious way to immerse your family in a bit of interesting Florida history. The Equestrian Hotel, located at Ocala's World Equestrian Center, is a 248-room hotel situated right in the middle of horse country — and there's lots for families to learn and do on its grounds.
After a wonderful weekend stay, I am dishing on all there is to enjoy here. It's an easy family getaway for Fall Break, and other school holidays.
The Horse Capital of the World
Sure, many think Lexington, Kentucky holds the reins when it comes to the equine industry, but Ocala is commonly known as the Horse Capital of the World, and for good reason. Ocala (and Marion County in general) is home to a higher concentration of horses and ponies than anywhere else in the U.S.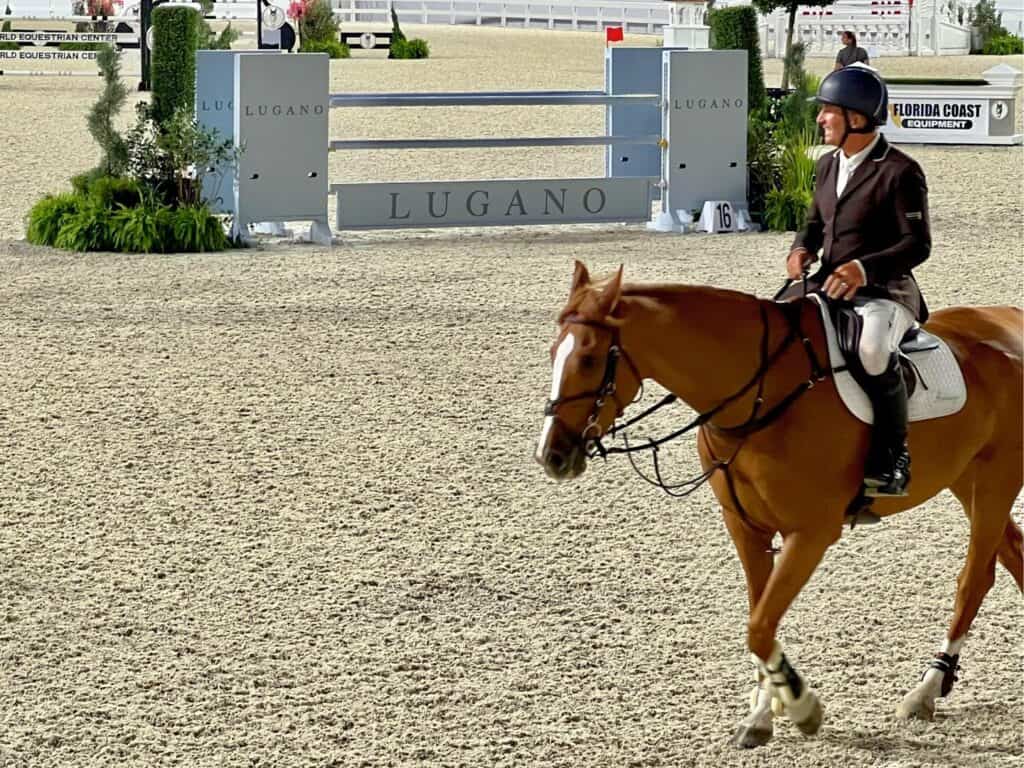 Known for its oak-lined trails and green pastures, the area has produced 50 national champions, six Kentucky Derby winners, 26 Breeders' Cup champions, and six Horses of the Year. In fact, there are more than 1,200 horse farms in the area.
The World Equestrian Center
There are two World Equestrian Center facilities, one in Ocala and the other in Wilmington, Delaware. The Ocala location is the largest equestrian complex in the U.S., sprawling across 378 acres with 300 additional acres set aside for future expansion. At the venue, equestrian shows and competitions take place in indoor and outdoor arenas as spectators look on.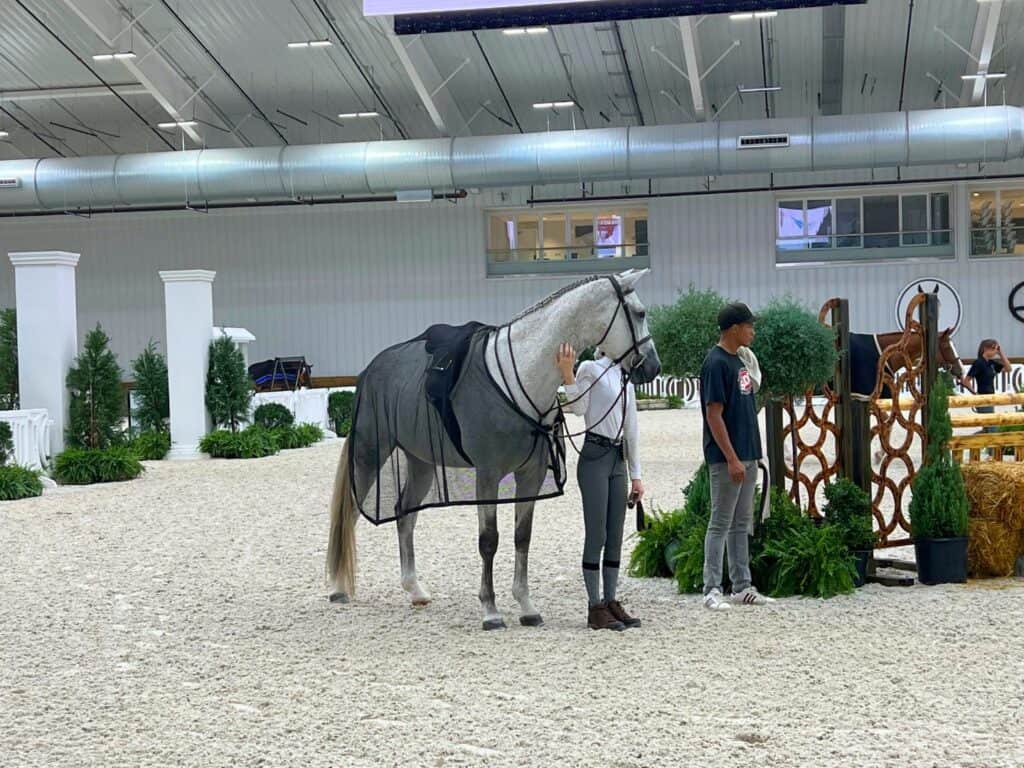 There are facilities for boarding horses, food and merchandise vendors, and more, in addition to a calendar of events that includes everything from sporting events to dog shows. It's a property that is well-utilized by both the community and equestrians alike.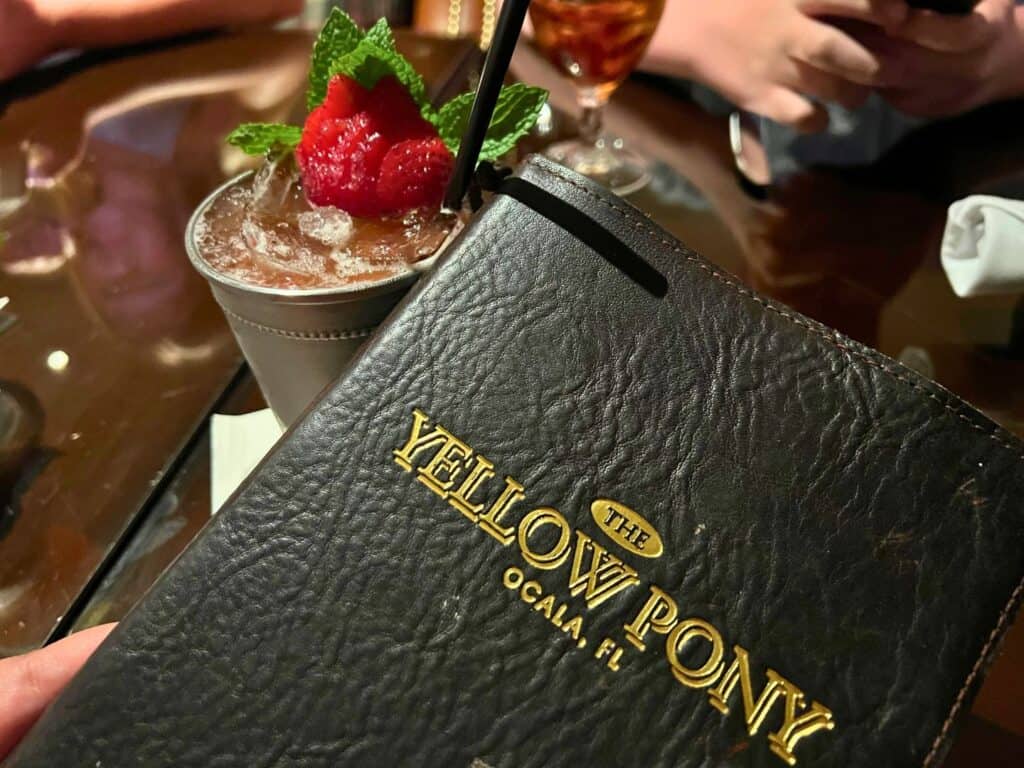 The Equestrian Hotel
Located on the World Equestrian Center's massive property is The Equestrian Hotel. It's an elegant space designed to allow families to relax and enjoy all its amenities while immersing themselves in equestrian culture. The hotel has an elegant grand lobby full of local art, five full stories, shopping and dining opportunities, and a beautiful pool area.
Many of the Equestrian's rooms overlook the Grand Arena, the location of lots of the facility's horse shows and competitions. There's also a full-service spa, a fitness center, and beautiful trails and paths — made for walking and exploring.
I stayed at The Equestrian Hotel with my family
Last summer, my husband, our two kids, and I spent two nights at The Equestrian, and it's still among our favorite Florida experiences to date. As someone who spends a great deal of time writing about the Central Florida theme parks and Orlando travel, the experience felt like I was completely removed from my normal grind.
As soon as we pulled through the gates of World Equestrian Center, I felt my blood pressure lower and knew we were in for a weekend of beauty and relaxation.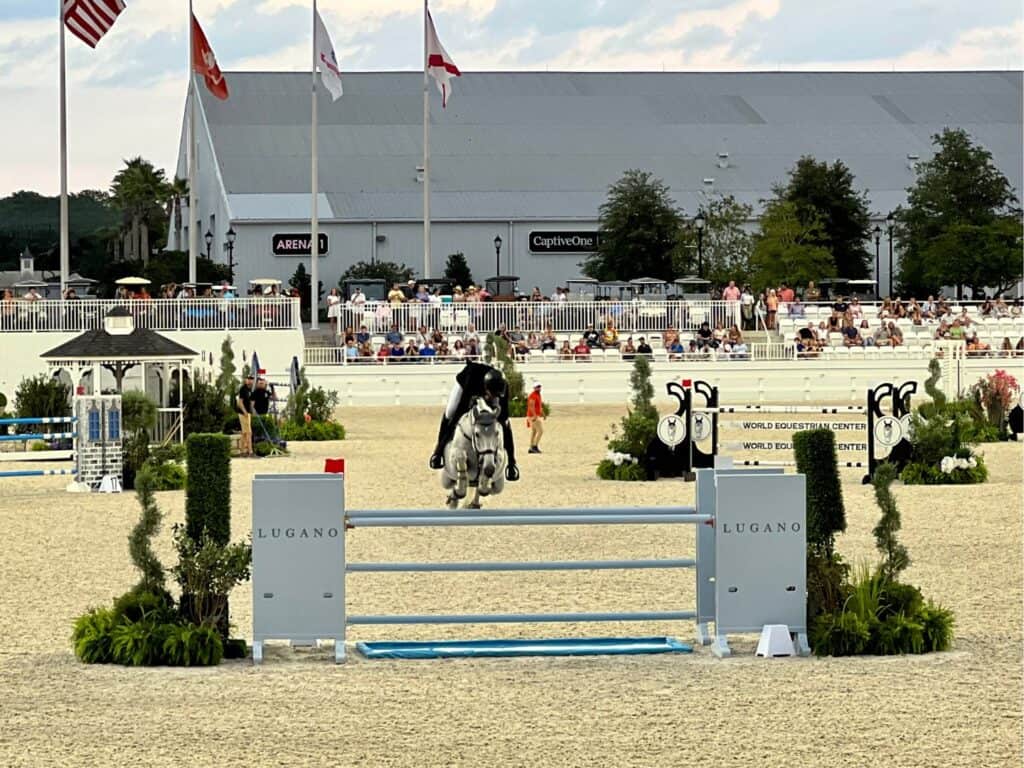 The hotel, with its large white pillars and stylish design, was a true treat to stay in. The lobby had 20-foot ceilings and crystal chandeliers, giving it an extravagant feel, and our hotel room, which overlooked the Grand Arena, had plenty of space for everyone in my party.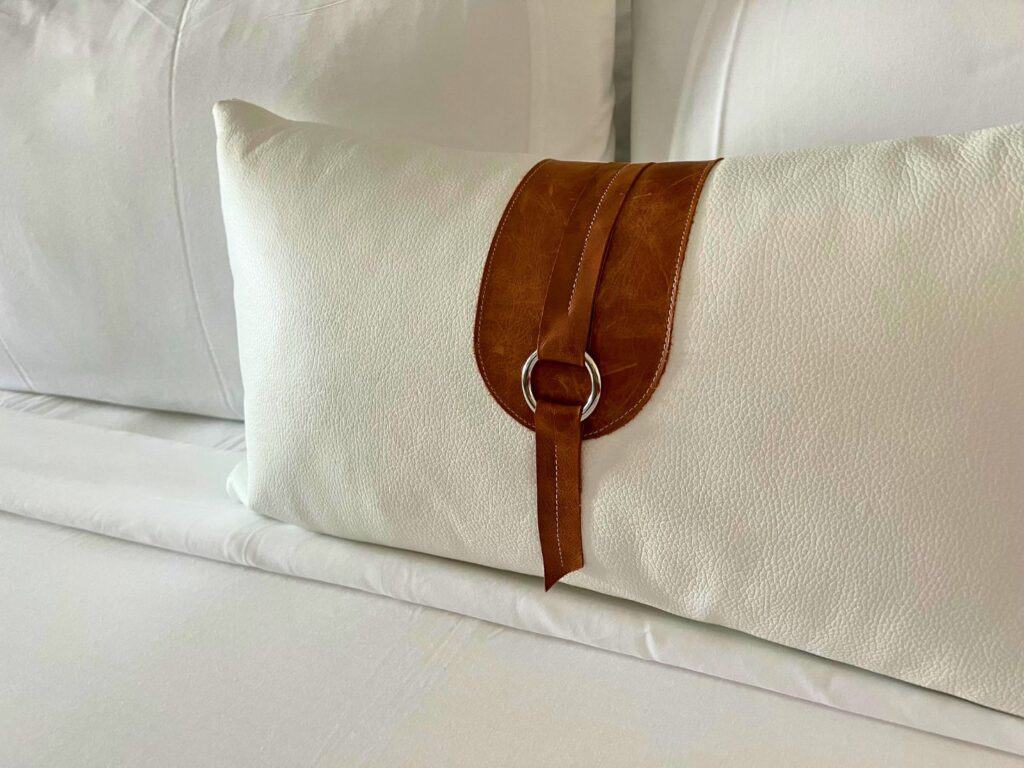 The first thing we did was go on a walk around the property, exploring the natural beauty and keeping an eye out for riders out with their horses. (Hint: There are plenty.)
Dining
There are several restaurants at The Equestrian, and we started our weekend at Yellow Pony Pub and Garden, which had a pub-style feel and served up amazing sandwiches, salads, and cocktails. We had Sunday brunch at Southern-influenced Stirrups Restaurant, and snacked poolside on hot dogs and sandwiches at Horse to Water Pool and Bar.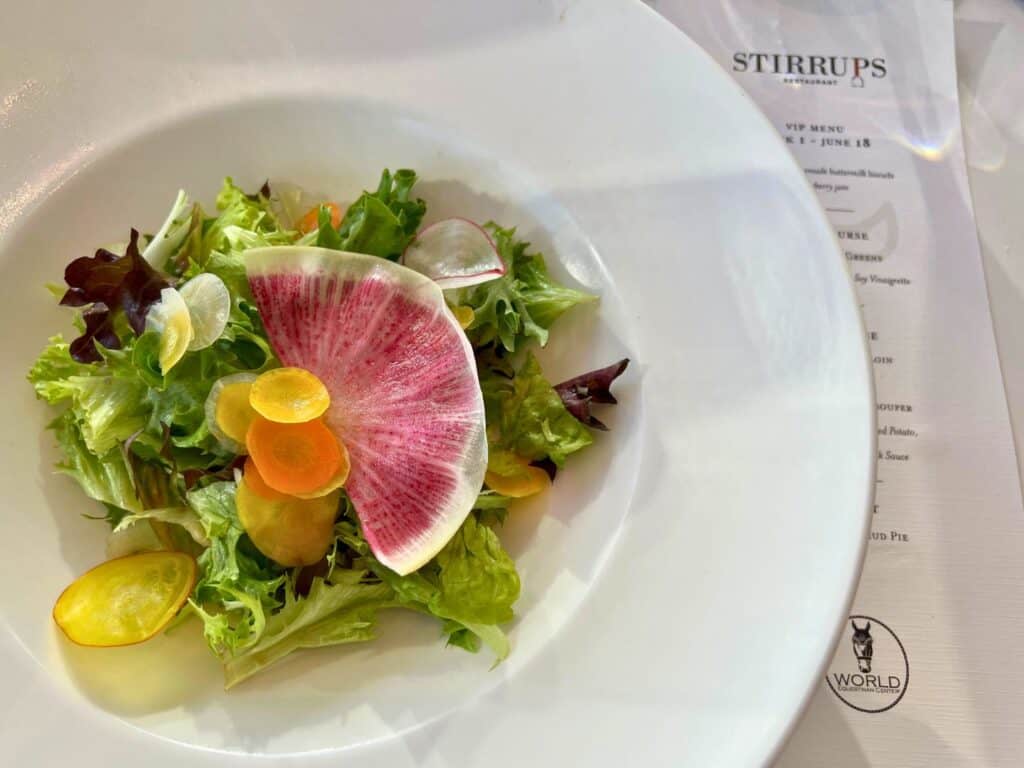 We were impressed with the variety offered, and loved that we didn't need to leave the property to satisfy our cravings.
Pool and Splash Pad
We spent the majority of our full day at The Equestrian laying by its spacious pool. The pool is reserved for hotel guests only, so the crowds were limited and we spent an afternoon splashing, reading, and sipping themed cocktails like the Palomino Punch and Arabian Mai Tai.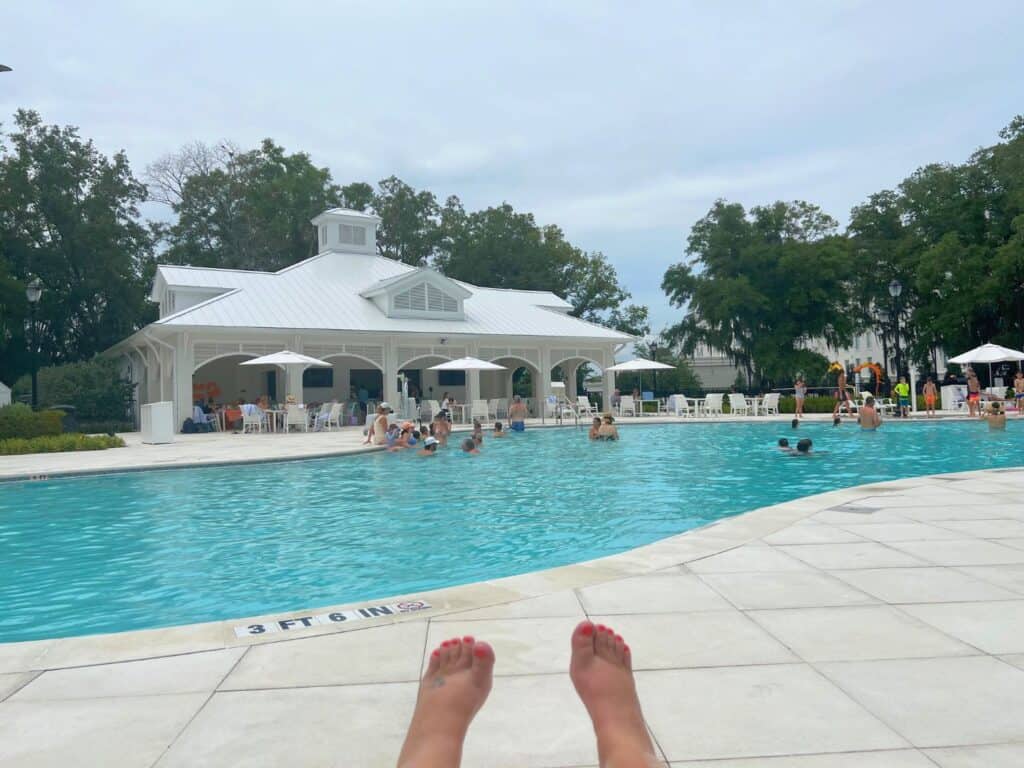 There was even a splash pad area for younger kids, which many of the hotel's smaller guests were enjoying.
Grand Prix
The highlight of the experience was the Grand Prix, an event that takes place most weekends in the Grand Arena. We splurged on the Grand Prix Dining Experience, opting for a plated dinner overlooking the arena, which we ate while watching the evening's jumping competition. Even my teenagers got into the competition, choosing horses and riders they wanted to root for throughout the show.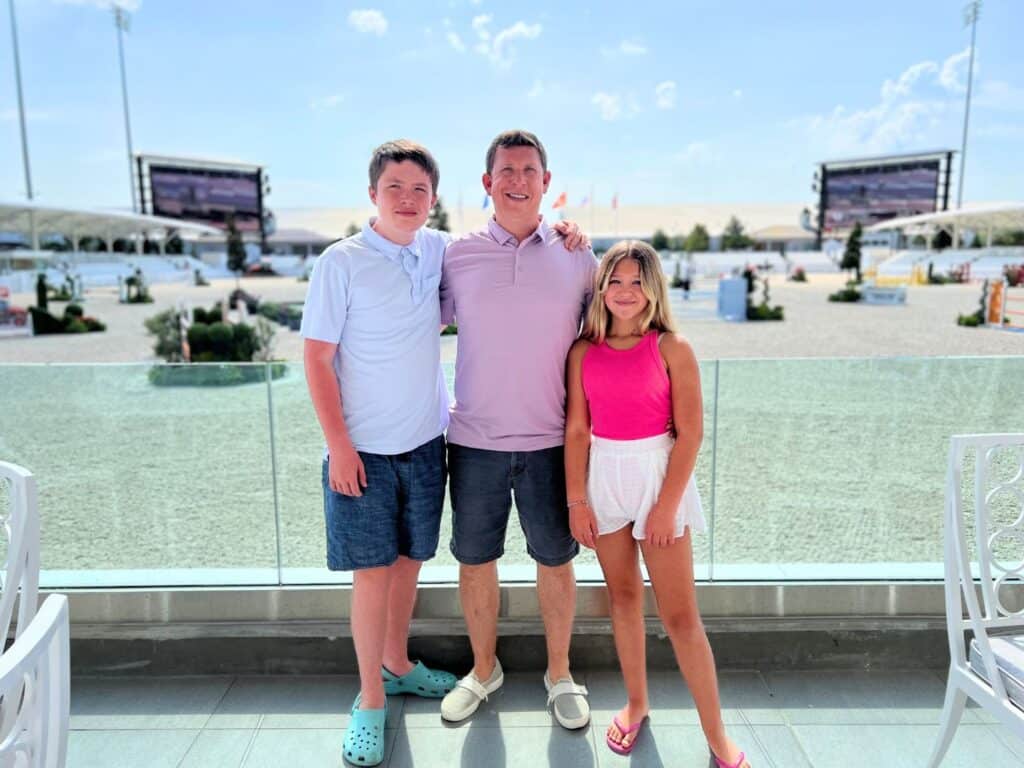 But a dinnertime splurge isn't required to watch the Grand Prix. Guests can sit in the stands around the Grand Arena for free and observe the exciting competition.
Family-friendly events at World Equestrian Center
Considering a visit to The Equestrian Hotel? World Equestrian Center holds several events each year that are a great way to add a bit of extra activity to your weekend in Ocala.
In May, there's the World Equestrian Center Spring Festival, which features happenings like a farmer's market, pancake breakfast, and Daisy Dash 5K race. Oktoberfest is a celebration of German heritage for the entire family, and during the holidays, the facility is lit with over a million lights at World Equestrian Center Winter Wonderland. Santa makes an appearance at Winter Wonderland, as well as holiday decor, concerts, and a 45-foot walk-through Christmas tree.
Featured image provided by World Equestrian Center