New Experiences at Give Kids the World Village and How to Get Involved
Orlando is known for its theme parks, which makes the city a popular destination for kids who are critically ill and their families. But when kids with life-limiting diagnoses visit Walt Disney World or Universal Orlando, where do they stay?
Enter Give Kids the World Village (GKTW), an 89-acre non-profit resort in Kissimmee that provides wish vacations for critically ill kids and their families. When a sick child wishes for a Central Florida vacation, GKTW springs into action, hosting the family free of charge for one week while they visit destinations like Disney, SeaWorld, and more.
Keep reading for how to get involved, and some new enhancements that are perfect for the parents and caregivers that take care of these special children. This place is magical, in more ways than one.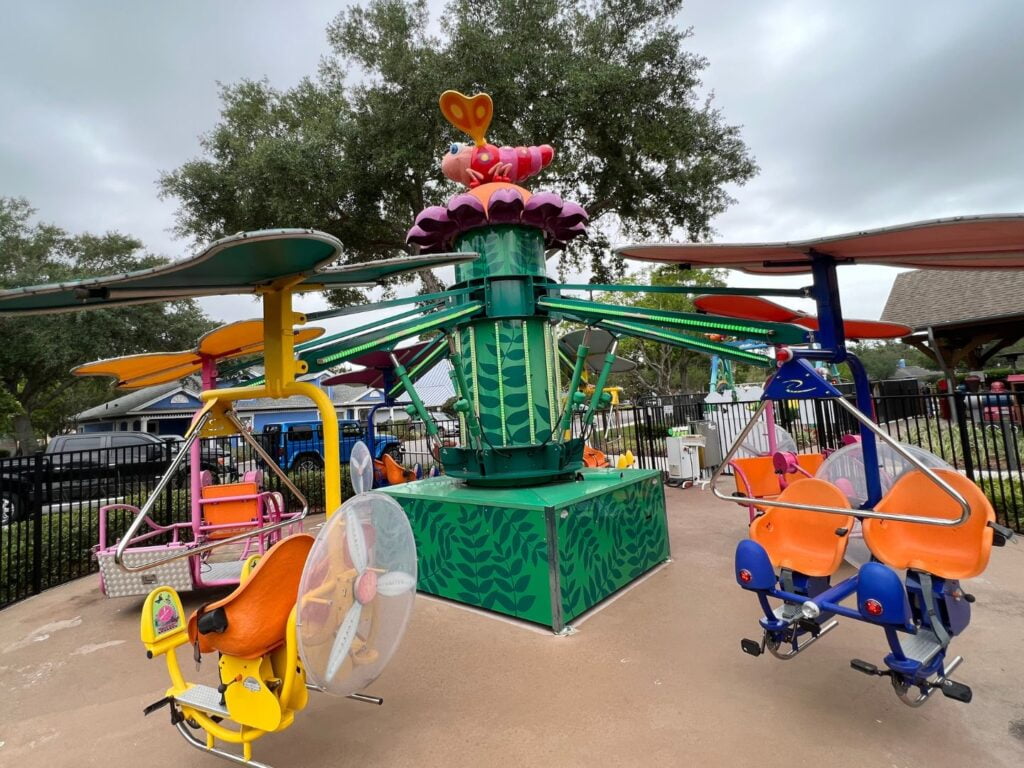 What is Give Kids the World Village?
Give Kids the World boasts 166 residential villas where families stay during a child's wish trip. In addition to accommodations, included in the cost-free visit are transportation, all meals and snacks, donated tickets to Walt Disney World Resort, Universal Orlando Resort, SeaWorld Orlando, and other attractions, daily gifts, and interactive experiences. Since its opening in 1986, GKTW has hosted nearly 177,000 families from all 50 states and 76 countries.
While staying at GKTW, kids get to experience on-property attractions like a miniature golf course, amusement park-style rides, an ice cream parlor, and a gigantic swimming pool and splash pad. The non-profit calls each vacation a child's "week of yes," meaning for an entire week, there's no limit to the fun, and anything they want to do, they get to do.
The resort's new Olivia's Oasis relaxation spa is designed for caregivers
For the first time ever, Give Kids the World has opened a special hangout just for the parents and caregivers of the critically ill kids who visit. At Olivia's Oasis, a relaxation spa for parents, caregivers, and other adults visiting GKTW with a child, parents will be treated to a peaceful, spa atmosphere where they can reflect and relax while sipping on spa water and listening to tranquil sounds.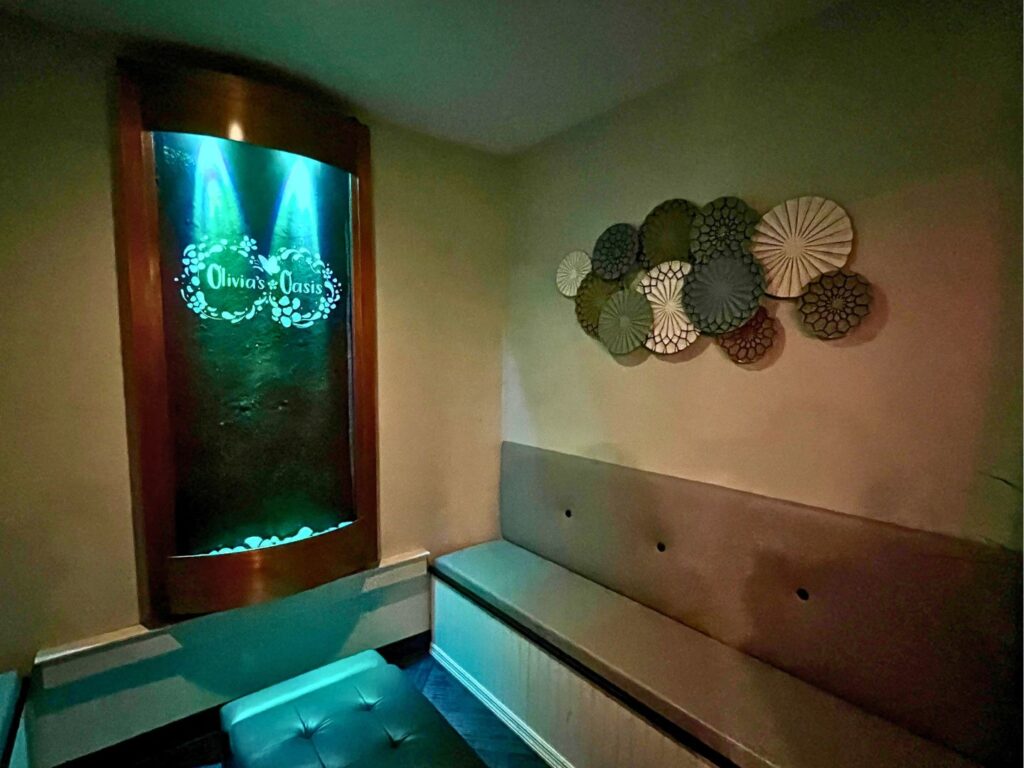 The spa area features SolaJet dry hydrotherapy massage tables, foot massage platforms, aromatherapy treatments, and more, and is named after a former visitor to GKTW, Olivia Wampler, who died in 2021 at age 17 from medulloblastoma, a form of brain cancer. Olivia's mother, Angie Patrick, played a large role in getting the spa up and running. She helped source donations of spa equipment, including the four SolaJet massage beds.
At a preview of the new space, Todd Howe, the founder of SolaJet, told Orlando Parenting dry massage beds are perfect for relieving muscle tension caused by stress or by spending a day in Orlando's theme parks. Meant to be used in 15-20 minute sessions, the beds have adjustable pressure and have the ability to focus on one targeted muscle area or provide a full-body massage.
"Olivia's Oasis is for the fearless grown-ups trying hard to keep the faith," Angie Patrick explained. "[It's] a place to rejuvenate the spirit so these beautiful parents can continue to be there for their children. As the flight attendants always say, you must put on your own oxygen mask before you can help others."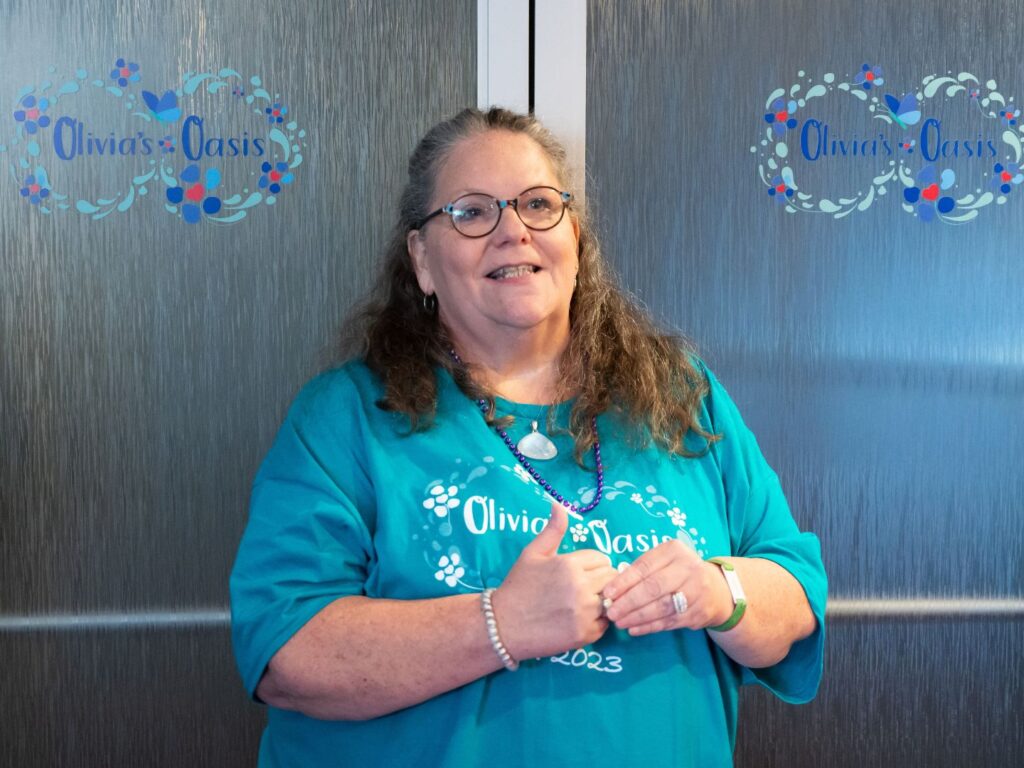 How to support Give Kids the World's powerful mission
For 16 years, Give Kids the World has remained among the 1% of U.S. charities to receive Charity Navigator's highest rating. There are many ways to help further the non-profit's mission, including making a monetary or in-kind donation.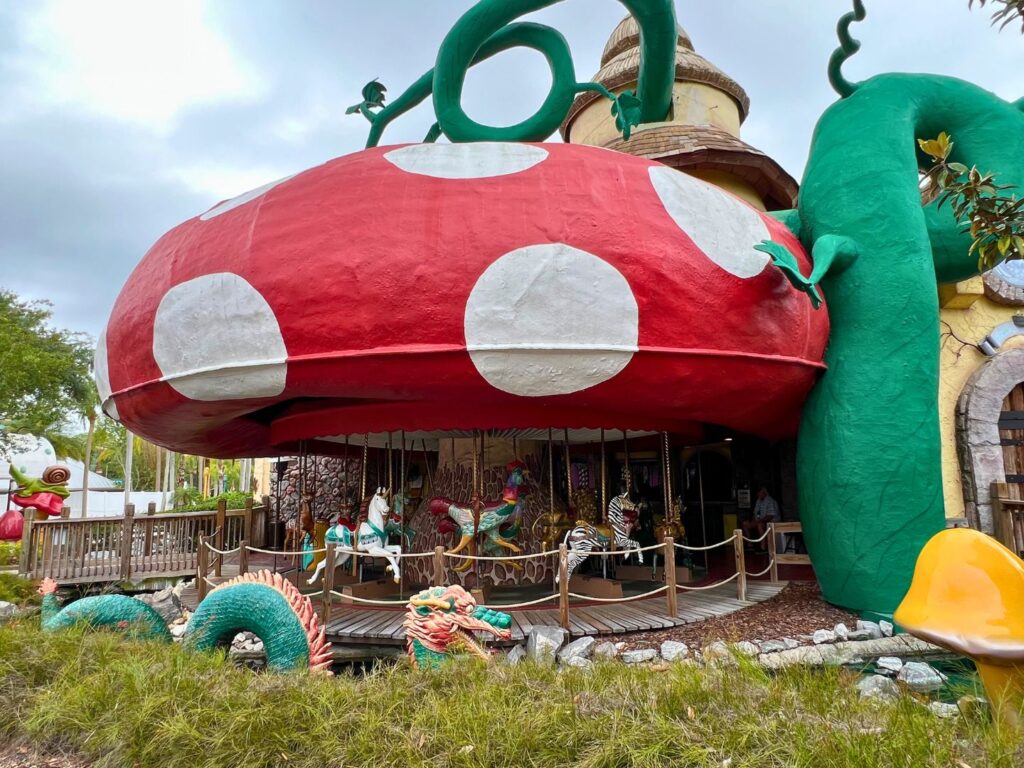 To volunteer at GKTW, visit the charity's website. Volunteer opportunities abound, from operating the property's carousel to working in food service. The non-profit also welcomes fundraising efforts in its name. Any families wishing to involve their children or family in charitable efforts will find Give Kids the World one of the most rewarding opportunities around.
All imaged by Terri Peters, unless otherwise noted