Can Teens Attend Halloween Horror Nights 2023? How to Know if They're Ready
In Orlando, theme park Halloween events get started way before the month of October. Arguably one of the scariest Halloween theme park events in the area, Universal Orlando's 2023 Halloween Horror Nights (HHN) kicks off September 1 and runs on 48 select nights through November 4.
That's a lot of time for jump scares and screaming, but for parents, it's normal to wonder when a teenager is ready for this Orlando rite of passage.
How old should kids be before they visit HHN? Read on for how an expert says to know your teen can handle the Halloween event and the tips we've gathered throughout the years.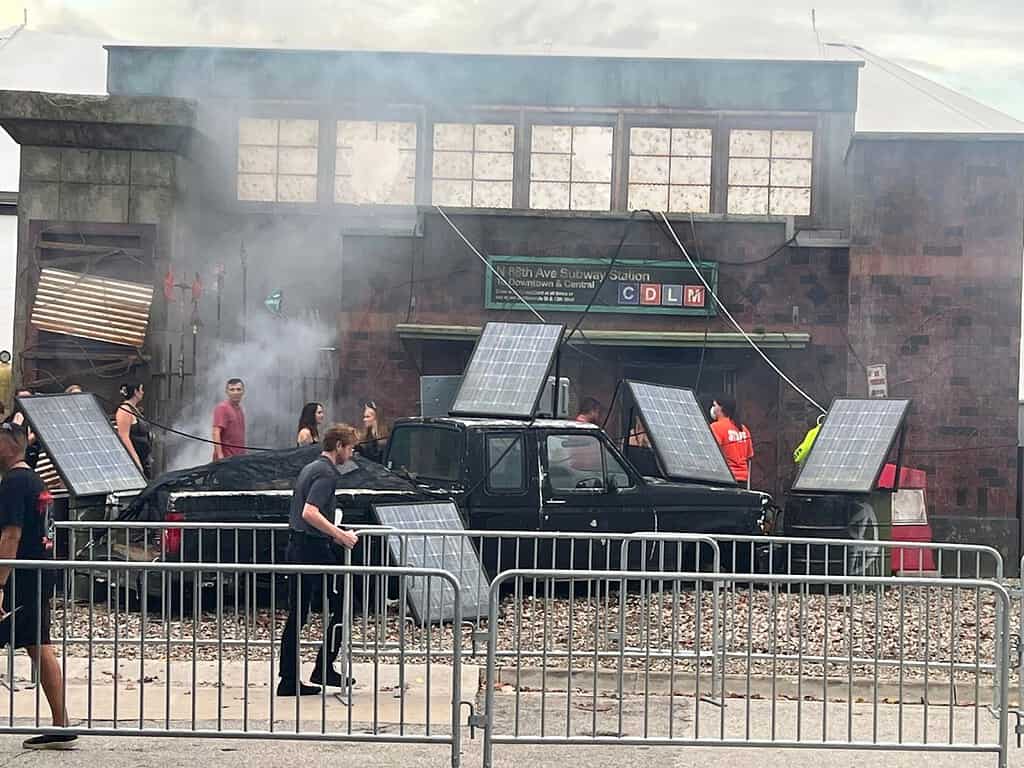 Before we dive in, it is worth noting that officially Universal Orlando Resort does not recommend this event for children under the age of 13. Additionally, masks and costumes are not allowed.
What should parents know about Halloween Horror Nights?
HHN is a scare-packed event held annually at Universal Studios Florida that requires a separate ticket and takes place at night for maximum scariness. During HHN, there are 10 haunted houses — each with a theme carried out with Universal's high-quality level of theatrical execution — and spooky live shows.
Throughout the park, there are "scare zones," five outdoor spaces where spooky actors stalk and interact with guests as they walk through.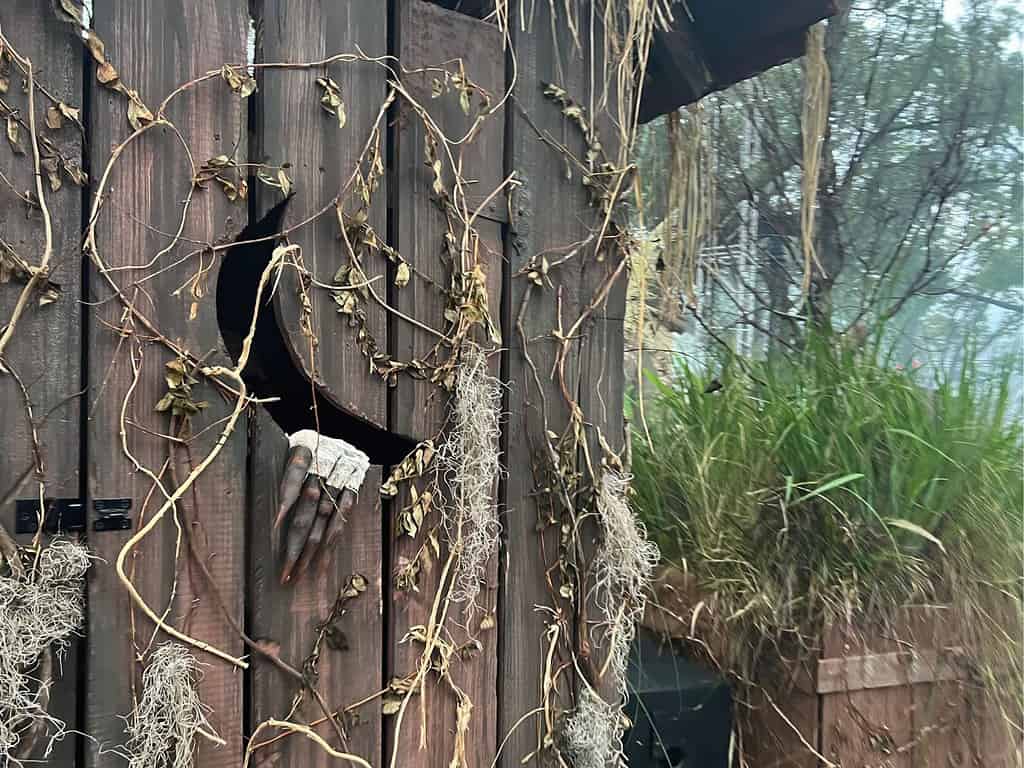 There are also amazing food menus just for the event, a HHN Tribute Store that sells Halloween merchandise (and is worth walking through for the theming alone) and a general scary vibe throughout the park. During the event, certain rides and attractions are also open for guests to enjoy.
HHN is scary, but being scared by the event is part of the fun for fans who return year after year.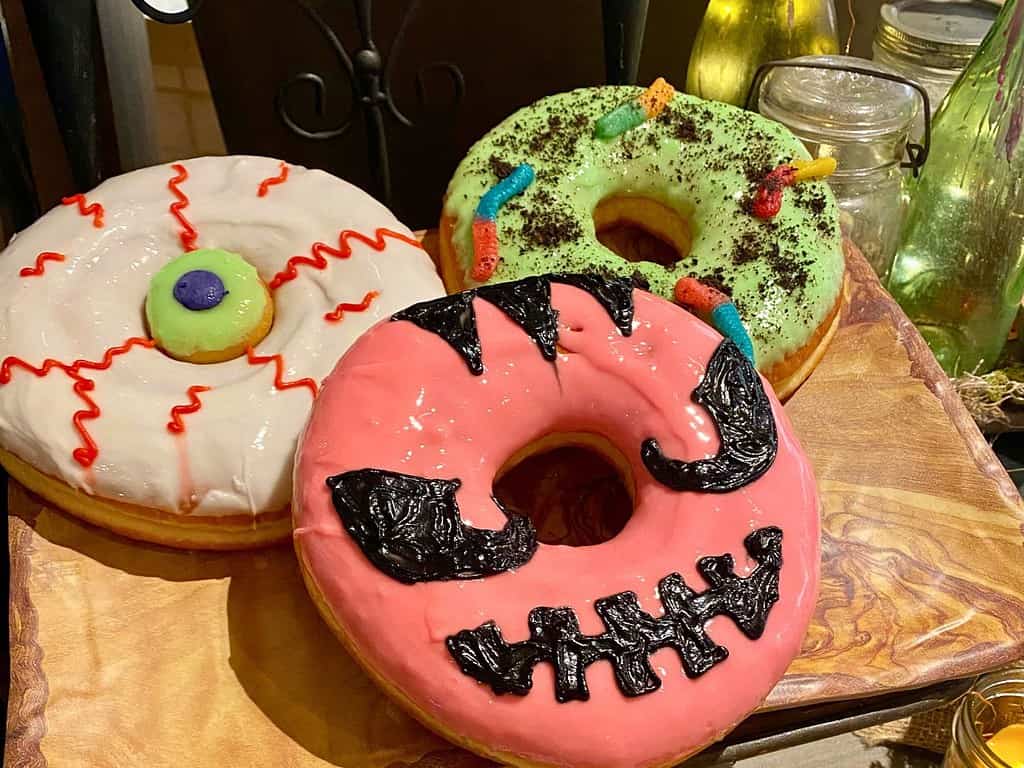 For the 2023 event, Universal Orlando has now announced the full line up.
HALLOWEEN HORROR NIGHTS HOUSES (2023)
The Exorcist: Believer
Stranger Things (based on Season 4)
Last of Us (based on video game)
Chucky: Ultimate Kill Count
Universal Monsters: Unmasked
"Dr. Oddfellow: Twisted Origins" (original house)
"Dueling Dragons: Choose Thy Fate" (original house)
"YETI: Campground Kills" (original house)
"The Darkest Deal" (original house)
"Bloodmoon: Dark Offerings"(original house)
HALLOWEEN HORROR NIGHTS SCARE ZONES 2023
"Dr. Oddfellow's Collection of Horror" – Come face to face with the devious legend who is promising immortality for those who dare to enter
"Dark Zodiac" – Cower in fear as the signs of the zodiac come to life where Dr. Oddfellow uses his power to transform the zodiac signs into horrifying horoscope creatures
"Jungle of Doom: Expedition Horror" – where Dr. Oddfellow's twisted and bizarre experiments combine elements of nature and animals to create vicious jungle creatures looking to satisfy their cravings
"Vamp '69: Summer of Blood" – Attend a music festival crashed by bloodthirsty vampires let loose by Dr. Oddfellow
"Shipyard 32: Horrors Unhinged" – Stumble upon Dr. Oddfellow's crates and cages that once housed monsters of all kinds who have escaped in pursuit of chaos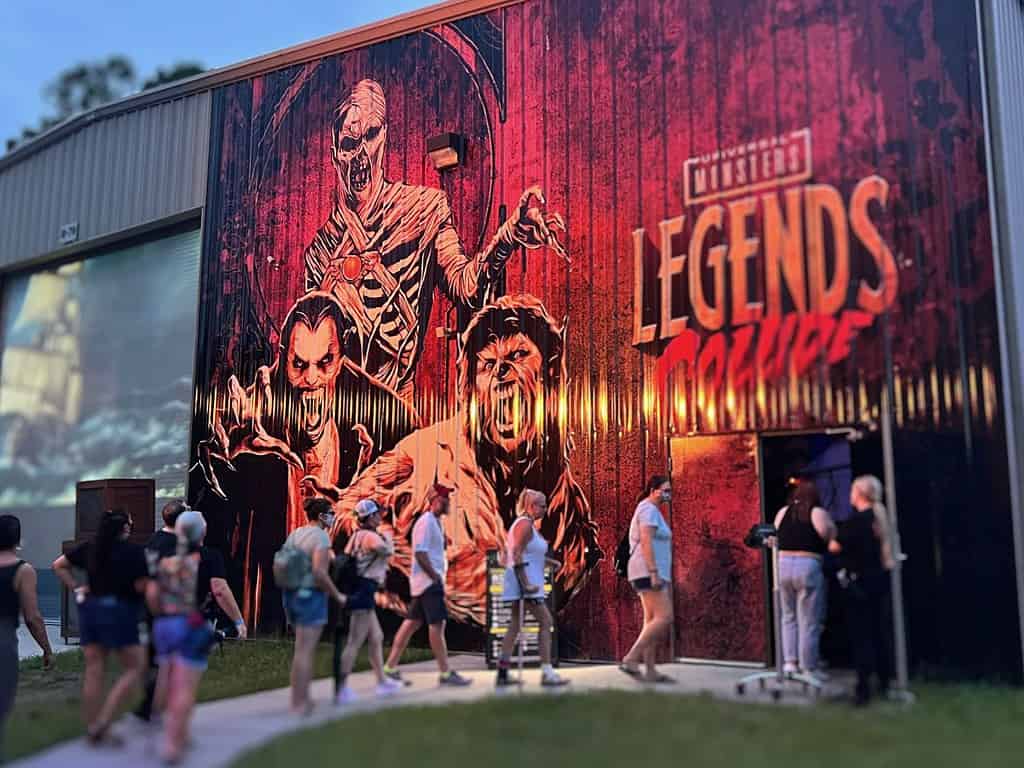 When is a teen old enough to attend Halloween Horror Nights?
On the HHN website, Universal warns that the "event may be too intense for young children and is not recommended for children under the age of 13." But even once a kid hits the teenage years, it can be tough to know when they're ready for a night of jump scares, blood-soaked actors, and mature themes like murder and violence.
Barbara Greenberg, a clinical psychologist who specializes in working with teens and families, says making the decision to take a teen to an event like HHN is about more than a numerical age. Instead, Greenberg suggests parents consider a tool called the Zuckerman Sensation Seeking Scale, which measures how much thrill and adventure an individual is comfortable with.
"People who are high in sensation seeking at any age are people, adolescents, and children who love novel experiences. They enjoy new sensations, feelings, and experiences and are thrill seeking."

Dr. Barbara Greenberg tells Orlando Parenting.
Greenberg says while age should be considered, that's not all parents need to think about before taking a teen to a scary Halloween experience like HHN. "The more important variable is asking if the child enjoys novel experiences and unexpected moments or does the child really like to have their feet on terra firma and likes things to be safe and predictable," she explains.
"It's less about 'How does your child respond to scary movies?' and 'How does your child respond to lower-level haunted houses?' Maybe those can be a predictor, but the greater predictor is their sensation seeking score."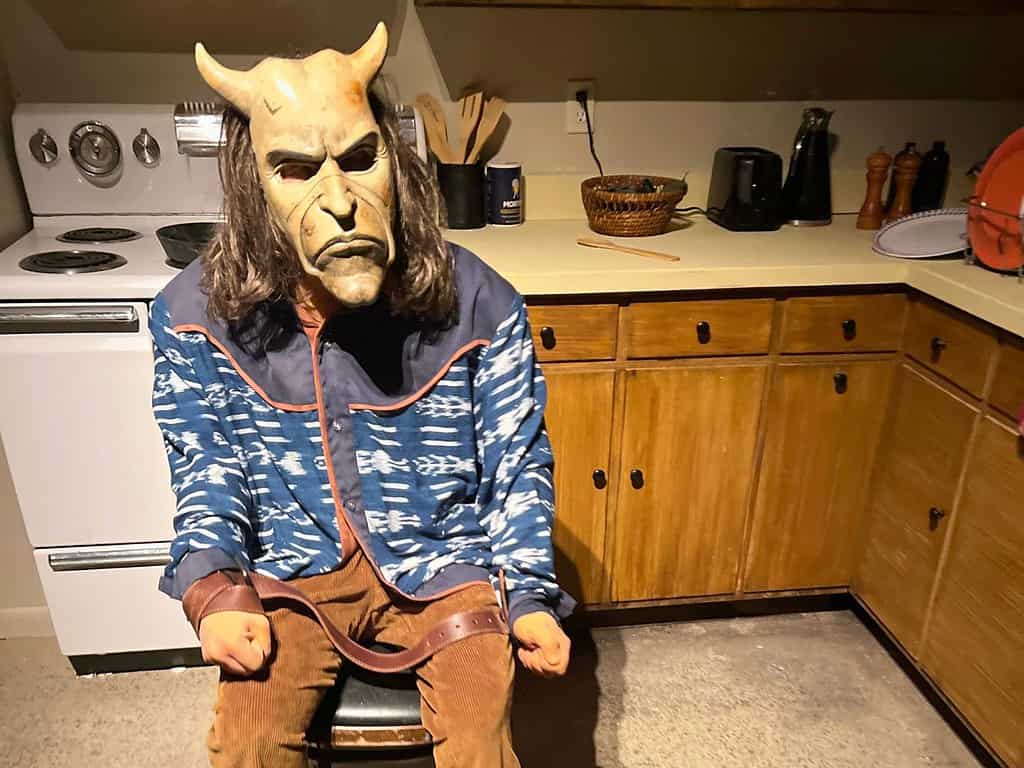 Tips for a smooth experience
If you do think your teen is ready for their first Halloween Horror Nights experience, here are our top tips for getting the most out of the evening.
Lines for HHN haunted houses can take hours to get through, so prioritize a few houses you and your teen really want to experience in case you spend the bulk of your time waiting in lines.
Haunted houses based on popular movies and television shows will have longer lines, so you can also save time by hitting Universal's original concept houses instead.
Most nights, HHN kicks off at 6 p.m. and runs until 1 a.m. If you'd like more time in the parks, you can purchase a Scream Early Ticket for $40, which allows you access to the theme park from 3-5 p.m. At 5 p.m., you'll be required to wait in a Stay and Scream area until HHN begins.
Express Pass is available for HHN at a price that ranges from $89.99 to $149.99. This allows you to enter a shorter line once per haunted house, plus skip lines for all rides and attractions. It's an extra cost in addition to your standard HHN ticket, but can help save some time during the event.
Another way to save time in lines at HHN is to book an R.I.P Tour or a Private R.I.P. tour. These tours can be pricey — starting at $299.99 per person for the non-private version and more for a private group — but you get your own R.I.P guide and once-per-house front of the line privileges.
Visit in September for a less-crowded event experience, and consider visiting on a weeknight, when HHN is often less busy.
Don't miss the signature food and drink options that will be present at HHN, and take time to walk through the HHN Tribute Store to shop and admire its theming.