Fantastic Orlando Restaurants for Father's Day Brunch
Let's celebrate the dads, father figures, and anyone else you feel like honoring on Sunday, June 18, 2023. Father's Day brunch is a great way to start the day before heading out on an adventure as a family.
Many Orlando restaurants have a great menu that makes for a fantastic Father's Day brunch. While not every spot has a special menu for the day, we're sharing our picks for the best Father's Day brunch in Orlando.
By the way, you can also celebrate dad with these freebies and discounts for Father's Day.
Father's Day Brunch in Orlando
Father's Day at Enzian Theater
Doors at 11:30am, Film at 12:30pm
A favorite way to celebrate Father's Day in Orlando is with a special screening at Enzian Theather. This year's event features a Father's Day BBQ and a screening of "Major League."
Delicious BBQ buffet, a FREE beer for Dad, and a fun flick at Enzian!
Film Starts at 12:30pm: Major League
$70 – $200
To purchase tickets, visit HERE.
Brunch at Luke's Kitchen and Bar
Everyone will enjoy the farm fresh, modern approach to the brunch at Luke's Kitchen and Bar. Dine on brunch dishes like Green Garlic Quiche with brie, cherry tomato, grilled escarole, and chili, or the Potato Pierogi with garlic crema, snap pea, asparagus, and poach egg. Dad is sure to love the Sage Breakfast Sausage with English muffin, fried egg, dijonaise, and American cheese.

Take a stroll around Lake Lily Park after your yummy brunch.
Father's Day at Taverna Opa
Open Special Hours – 11 a.m. – 10 p.m.
Dad eats lunch FREE with a family-style menu for 4 or more at Taverna Opa from 11 a.m. – 3 p.m.
Full Greek menu available all day
Dinner belly dancing entertainment begins at 6 p.m.
Reservations are highly recommended!
To reserve, call 407-351-8660 or visit www.opaorlando.com
Head to International Drive for some fun at The Pointe Orlando. Three restaurants serve unique brunch offerings you won't find anywhere else.
The Pub Orlando has the heartiest menu of them all and is the best choice for Father's Day brunch.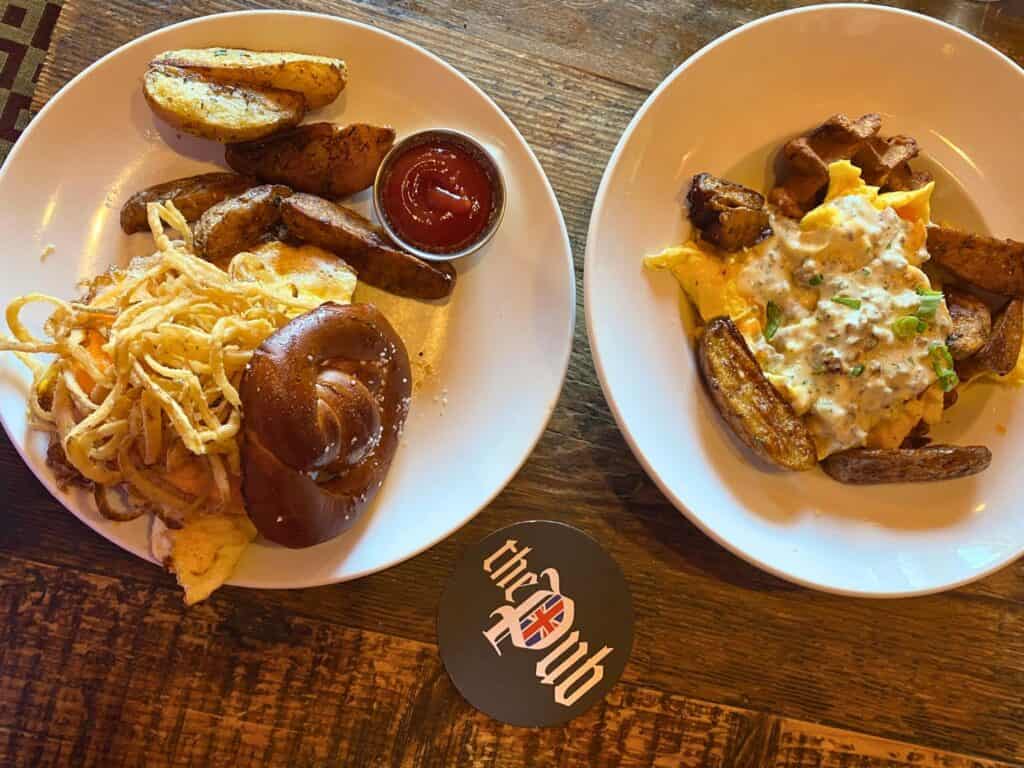 THE YARDERY – Sanford
One of the most kid friendly restaurants in Orlando, well "North Orlando", is The Yardery. This place is so much fun, for everyone. There are outdoor yard games everywhere, and it is completely fenced in. Father's Day brunch at The Yardery is sure to be a hit!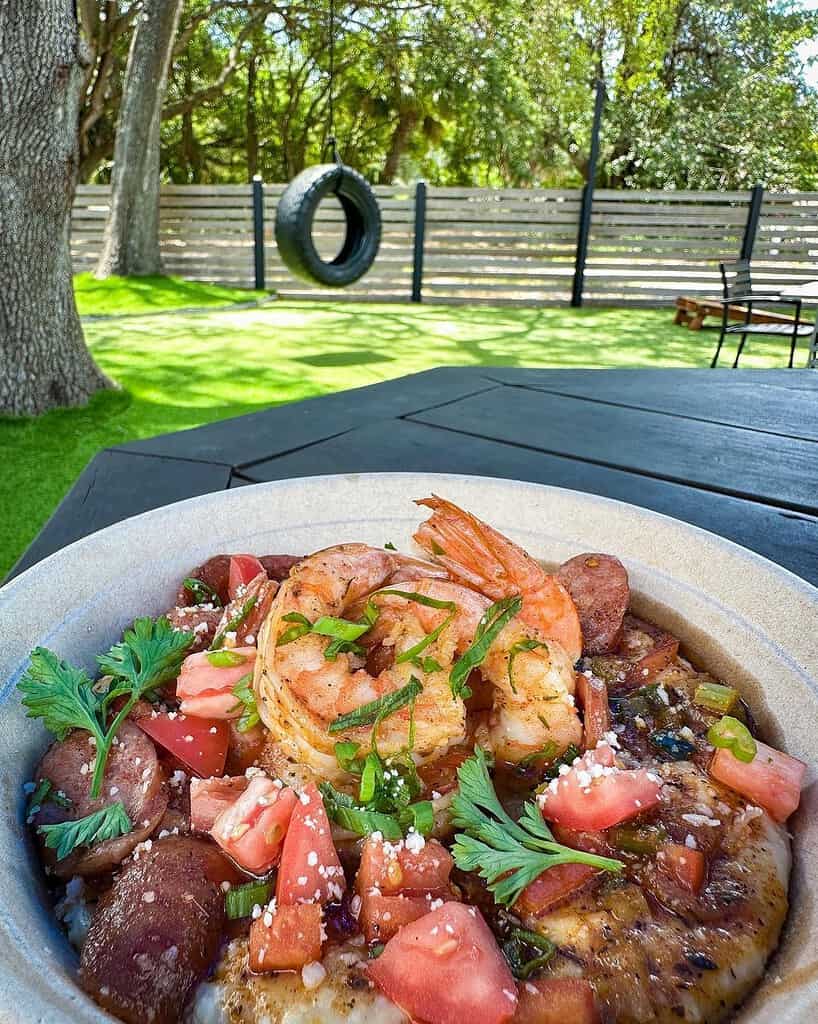 Alestone Brewing – Longwood
Perhaps the perfect Father's Day brunch involves craft beer. If so head to Alestone Brewing in Longwood for Father's Day charcuterie board and craft beer pairing on Father's Day, Sunday, June 18, 2023.
Hamilton's Kitchen – Winter Park
For a relaxing brunch in Winter Park on Father's Day head to the Alfond Inn. Hamilton's Kitchen has an extensive brunch menu. And, if you need to celebrate Father's Day on a different day other than Sunday, brunch is served during weekdays as well!
Pull up a seat on the outdoor terrace. Early in the morning, it is peaceful and quiet. Then live music is offered on the weekends. This Father's Day brunch is just off Park Ave in Winter Park. Be sure to take some time to stroll through the hotel lobby and enjoy the incredible art collection.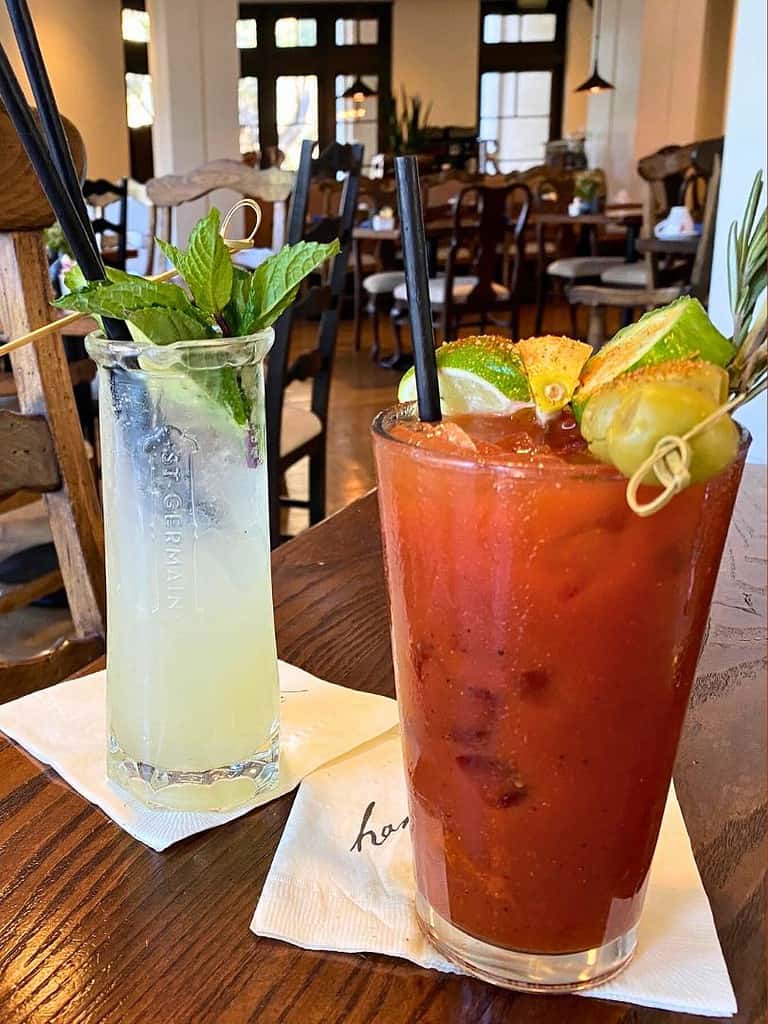 TOPGOLF– Multiple Locations
Imagine a Father's Day brunch that involves golf and delicious eats. Head to one of TOPGOLF's Orlando locations and indulge in Cheesy Macaroni Bites, a BBQ Brisket Flatbread, and Signature Nachos.
To really make your Topgolf meal trophy-worthy, order the Injectable Donut Holes. Yup, that's right… golf phrases "nice shot" and "get in the hole" take on new meanings with cinnamon-sugar dusted donut holes that you inject with chocolate sauce, raspberry jelly, or Bavarian cream.
MAXINE'S ON SHINE – Orlando
A local favorite hiding in plain sight in a residential neighborhood surrounded by the Thornton Park District, Colonialtown and The Milk District, Maxine's on Shine is no secret among Orlandoans. Especially those who love to brunch. Yet its popularity doesn't take away from the eatery's signature charm, including the funky vibe, fantastic menu and retro details.
The brunch at Maxine's on Shine is great for Father's Day with live music, tons of outdoor dining space, an assortment of hearty dishes, and all of your favorite brunch libations including sangria, mimosas, and the biggest Bloody Marys in town.
Bite30, Orlando's restaurant week, is now multiple weeks from June 1 – July 9, 2023.
Participating restaurants have curated a special 3-course prix fixe menu for just $35/person. This year's lineup includes 40 local restaurants.
View the full Bite30 restaurant lineup
---
For even more ideas check out Places to Eat on Father's Day from our sibling site, OrlandoDateNightGuide.com.