From Start to Finish: How Running Teaches Your Kids Healthy Habits – TrackShack Running Series Presented by AdventHealth
One of the most rewarding parts of being a parent is that your child learns so much from you. Sometimes it does not seem like it, but studies show us just how much our children model our habits and behavior. Orlando Parenting sat down with Olivia De Fanti, MS, CSCS, EP-C, Pediatric Exercise Physiologist at AdventHealth for Children to learn more.
Healthy Habits
What Research Tells Us
50% – 88% of children duplicate their parents' health habits.
Adolescents whose parents were both physically active in the past and present were six times more likely to be physically active compared to adolescents with parents who were not active in the past.
The level of physical activity in younger children correlates with the children's relationship with their parents and their level of activity.
For every 1 hour increase in parent light physical activity, children engage in almost 25 more minutes per day of light physical activity.
Olivia provides instruction and supervision for overweight and/or obese children and their families regarding their exercise habits, as part of the Healthy Weight and Wellness Program at AdventHealth for Children. "I try to meet families where they currently are and help them get them to where they need to be. Each family is different and has different needs and situations."
"If you can build in screen time, then you can build in little bite-size moments of physical activity throughout the day." explains Olivia. "Make a list of activities that your child enjoys or is open to trying."
Physical Activity Recommendations
1 hour of physical activity per day

Can be broken into smaller blocks of time throughout the day

3 days per week for strength strengthening
3 days per week for intense cardiovascular activity for ages 6 -17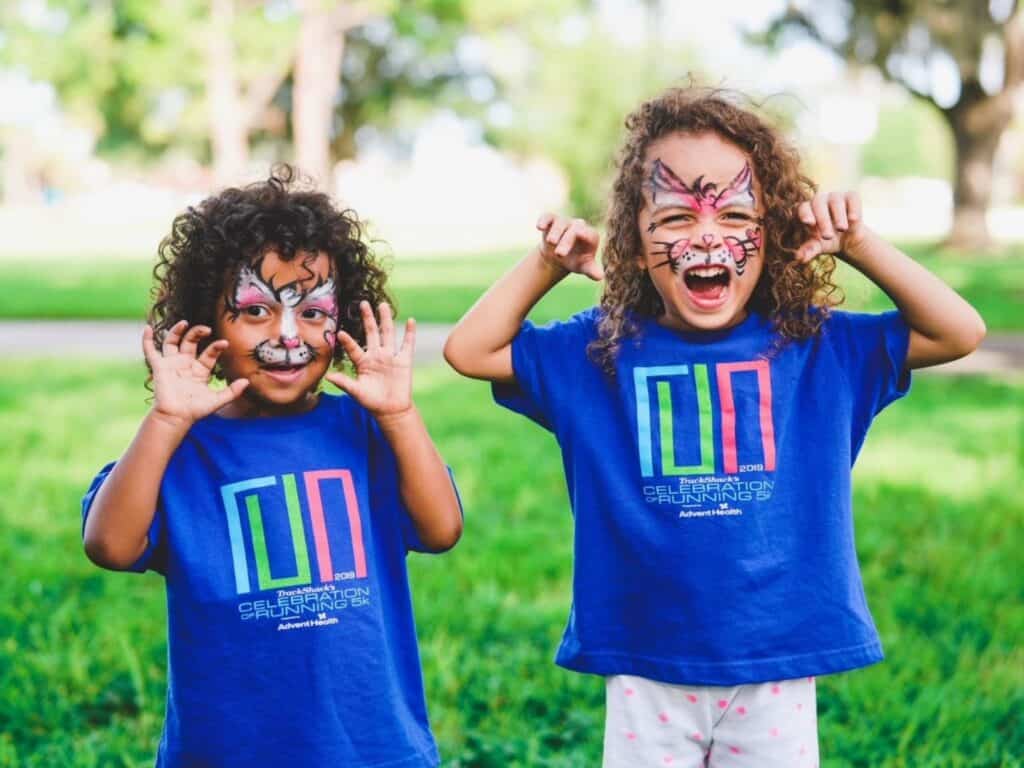 "Low amounts of physical activity go hand in hand with mental health struggles. I see children time and time again who are amazed at how much better they feel with physical activity becoming part of their routine," continued Olivia De Fanti.
Track Shack Running Series Presented by AdventHealth
Here's a win-win for families! The Track Shack Running Series Presented by AdventHealth offers six different events to run or walk a race together that's family-friendly and includes a FREE kids race after the main event.
Since 1990, AdventHealth and Track Shack have had a shared vision of creating a healthier and more active community in the Central Florida area. It is AdventHealth's goal to help families focus on their wellness by supporting initiatives that allow families to participate in healthy activities and create habits together.
As the health care partner, AdventHealth provides Track Shack Running Series participants with convenient care and support to ensure they can keep doing what they love … running.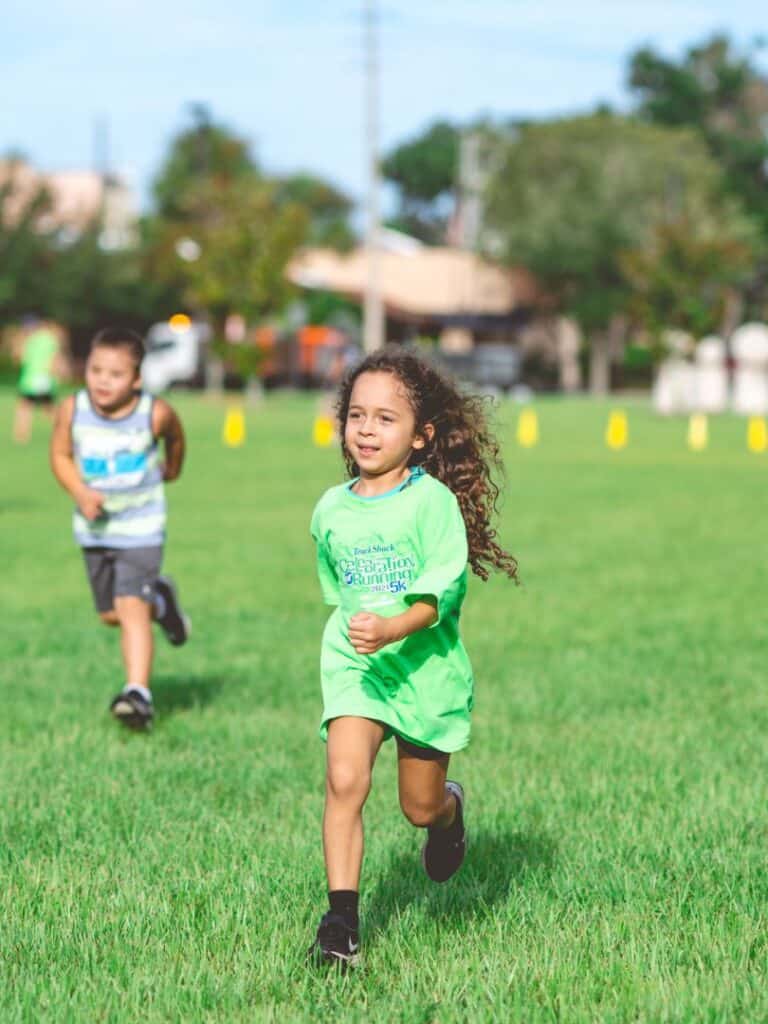 Not only are AdventHealth physical therapists ready to support you on race day, but they are available to meet face to face and provide answers to your running questions at Track Shack in-store events.
Track Shack's Celebration of Running 5k Presented by AdventHealth
Saturday, August 19, 2023, 7:30 AM
Celebration, FL
Battle of the Bands 5k
Saturday, September 09, 2023, 7:30 AM
Casselberry, FL
U Can Finish 5 Mile & 2 Mile Presented by AdventHealth
Sunday, October 22, 2023, 7:30 AM
Orlando, FL
Park Ave 5k Presented by AdventHealth
Saturday, January 20, 2024, 7:30 AM
Winter Park, FL
AdventHealth Run 4 Love 4 Mile
Saturday, February 10, 2024, 7:30 AM
Winter Park, FL
AdventHealth Winter Park Road Race 10k and 2 Mile
Saturday, March 23, 2024, 7:30 AM
Winter Park, FL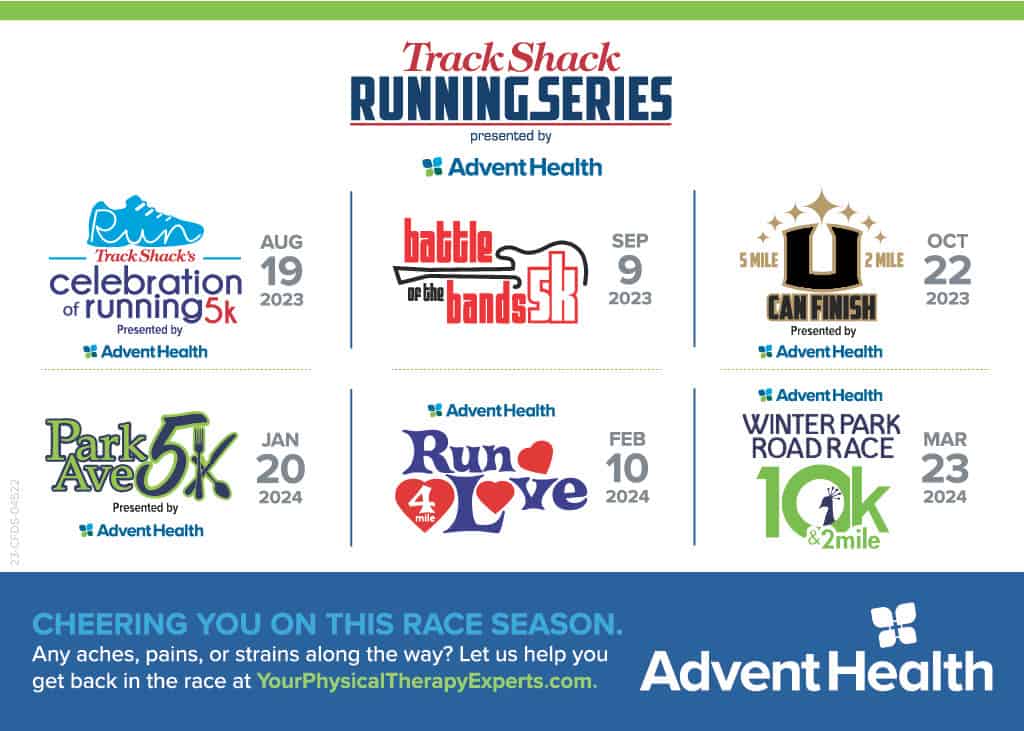 Each of the FREE Kids' Runs are family friendly. They include post race festivities with games, vendors and AdventHealth representatives available for questions.
Can I walk the races?
Good news! The races of the Track Shack Running Series Presented by AdventHealth are walker friendly events. Walkers are encouraged to participate in all Track Shack races.
Making Running Fun for Kids and Parents
Start off small, going on short walks together as a family. These races with Track Shack are walker friendly, so it is okay to incorporate walking and running together. Pace yourself.
Victoria Polk is an Orlando mom who runs on a consistent basis. On race day her husband and kids cheer her on and participate in the free AdventHealth for Children Kids' Run following the main event.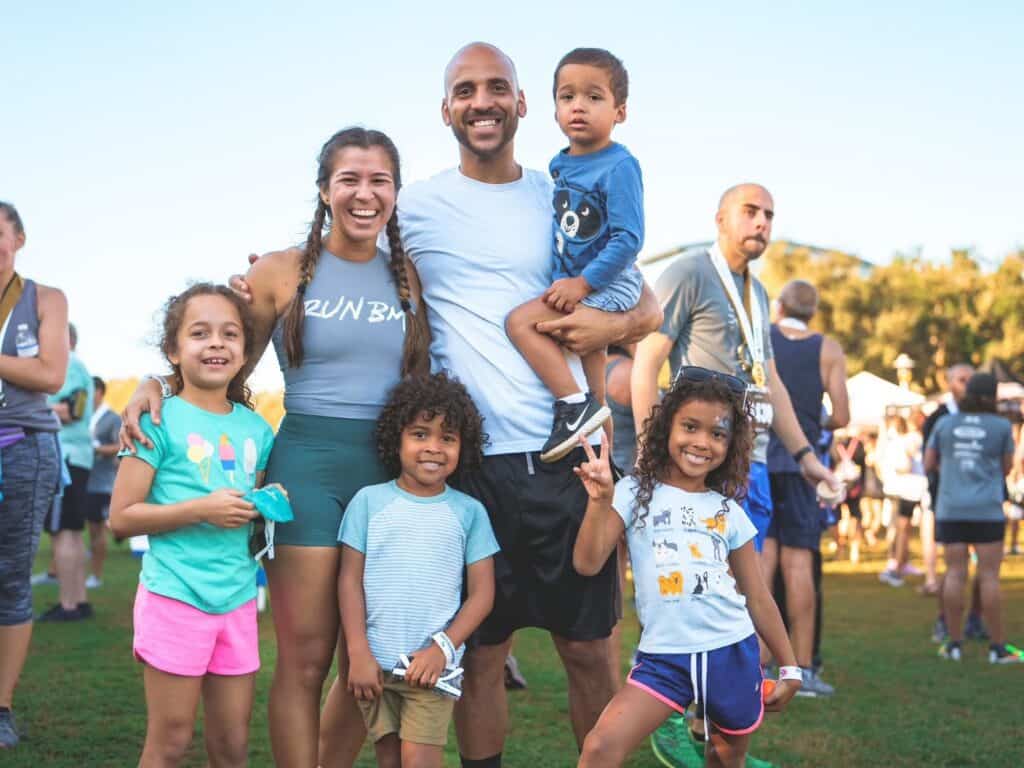 "Running is very important to my family because it teaches perseverance and focus." shares Victoria Polk.
"The AdventHealth for Children Kids' Runs help my kids set their own individual goals for running and they love participating with other kids, not to mention all the cheering that comes with it. Ultimately, the message we relay to our kids is to get their hearts pumping through movement."
Olivia De Fanti with AdventHealth for Children shares these parting thoughts, "we set goals together as a family – children included. We start by defining their long-term goal, then we set goals that are manageable; little goals each visit. I get the kids involved.
They become aware of the decision-making process and experience the satisfaction of setting and achieving goals."
By setting an example of physical activity we give our children a lifelong gift. When we involve them in the goals we show them that their health truly matters.
---
Discount Code
Enjoy a $5 discount on Track Shack Running Series Presented by AdventHealth races. Use code "AdventHealthOPG" and register at TrackShack.com.
More Health + Wellness