5 Exciting Things to Do at Journey of Water, Inspired by Moana: FIRST LOOK
Walt Disney World just shared a FIRST LOOK at the newest experience coming to EPCOT. And we're already excited about the things you can do at Journey of Water, Inspired by Moana. This hands-on attraction is going to be so fun for families!
As Cast Members get an exclusive preview of this remarkable experience, we've gathered five things that parents and kids will love about this new adventure. If your kiddos love playing with water and love the Moana characters, this new attraction will be a hit with Orlando parents, and visitors alike.
Once the attraction opens on October 16, 2023, you can bet we'll be providing in-person coverage and experiences so you can have the best time!
Also, Moana herself will arrive in World Nature on October 16, 2023, and start greeting guests in her own dedicated space near Journey of Water, Inspired by Moana in EPCOT.
Journey of Water, Inspired by Moana: FIRST LOOK
We'll know more about this new playful attraction soon. But for now, let's dive into 5 things to do at this new Moana-inspired water play area.
No MagicBands or additional elements are needed. Just use your arms and hands as instructed at different moments.
And if getting wet is not something you desire, you can still experience the attraction.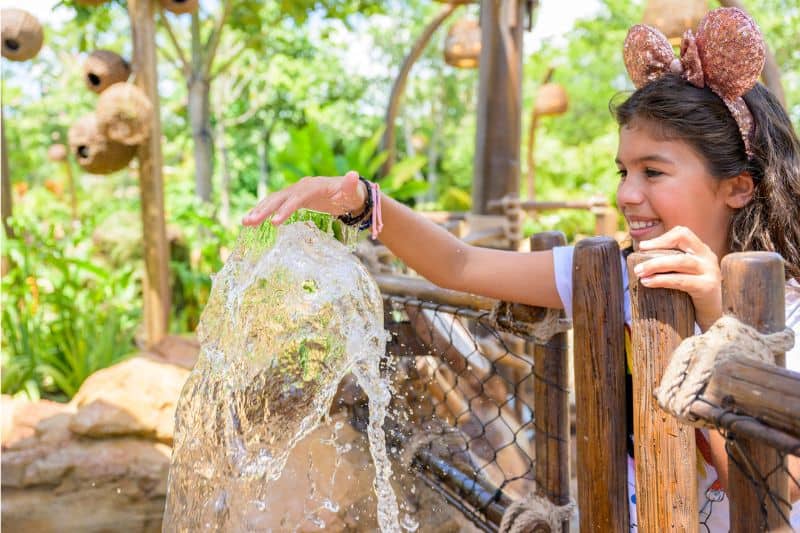 What is Journey of Water, Inspired by Moana at EPCOT?
As the magical opening of this captivating Walt Disney World attraction draws near, let's take a closer look at the incredible experiences it has to offer.
1. Te Fiti:
Step into the world of Moana as you encounter the majestic Te Fiti figure – a breathtaking centerpiece of the Journey of Water attraction.
One of the first visual moments of the attraction, this Te Fiti figure has been exciting fans for many months now. As you embark on your journey, feel the powerful connection between the heart of Te Fiti and the water that flows throughout the attraction, reminding us all of the importance of protecting and nurturing our natural resources.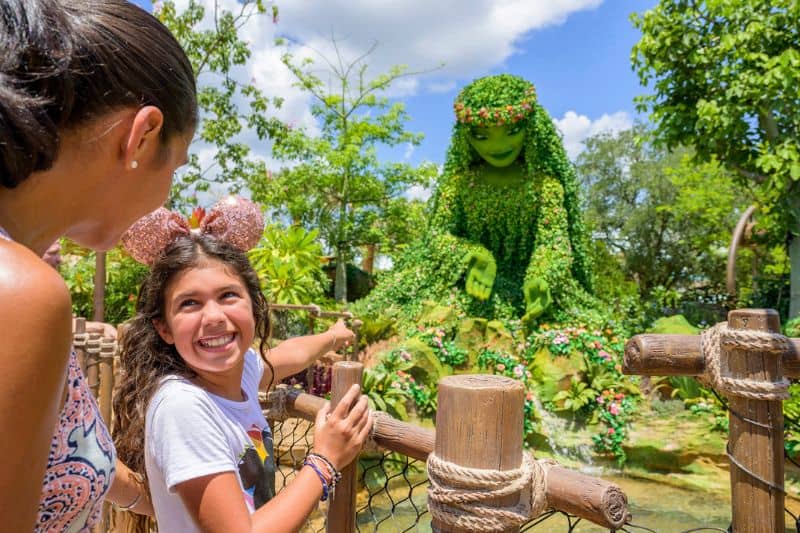 2. Musical Water:
It looks like you'll be able to make a little music with Moana. Engage with fountains that respond to your movements, creating delightful melodies that dance along with you.
Your children's faces will light up with joy as they realize their movement brings forth enchanting moments.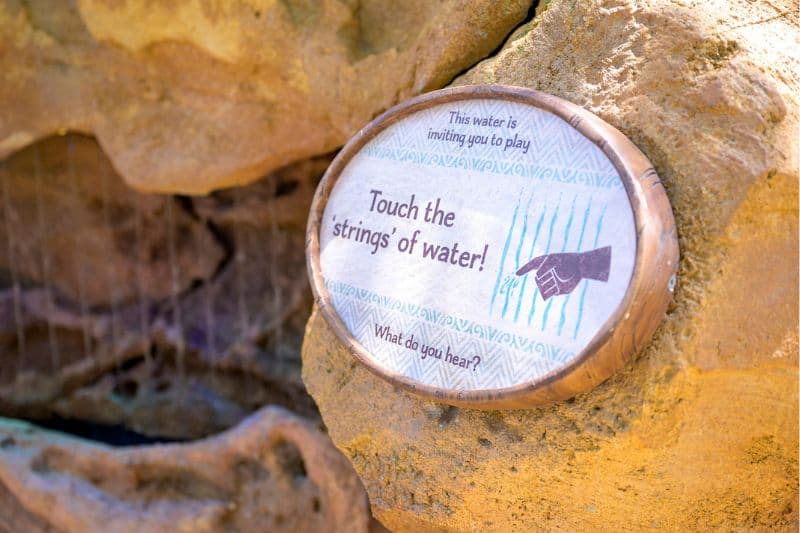 3. Interactive Elements:
More than just an attraction, Journey of Water is an interactive exploration that invites Orlando parents and their children to engage with the environment in innovative ways.
Every element encourages hands-on participation, sparking creativity and curiosity in both young and old.
4. Musical Moana Soundtrack:
As parents, you know the magic of Disney is enhanced by music. Journey of Water brings instrumental renditions of the iconic Moana soundtrack. These familiar tunes add depth to the adventure, making it truly unforgettable.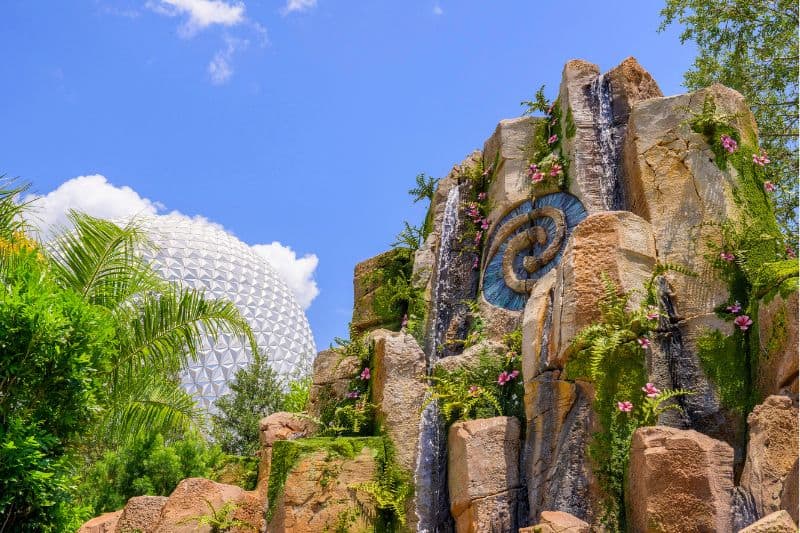 5. Unleash the Wave:
The excitement continues to build as you approach the grand finale of the attraction.
If you don't want to know about the finale then you may want to skip ahead.
(Small spoiler alert) Gather with fellow explorers and become part of a breathtaking experience as you collectively summon the power of a massive wave. The more participants engage, the larger the wave grows, creating an exhilarating crescendo of water and energy. This thrilling finale encourages a sense of togetherness, as you join forces to create a water spectacle.
---
With its friendly Te Fiti figure, musical water features, exhilarating waves, and captivating renditions of Moana's music, this attraction promises laughter and memories. So, Orlando parents, prepare to dive into an immersive experience that celebrates the magic of nature, music, and togetherness.