Play Together at Fort Mellon Park Splash Pad and Playground
Finding the perfect playground in Orlando is pretty easy. And thankfully, the Greater Orlando Area encompasses multiple counties, including Seminole County which offers its own array of local playgrounds. Sanford is home to multiple places that my son and I love. And one of those places is Fort Mellon Park. Here's why Fort Mellon Park is worth a visit as an Orlando area playground.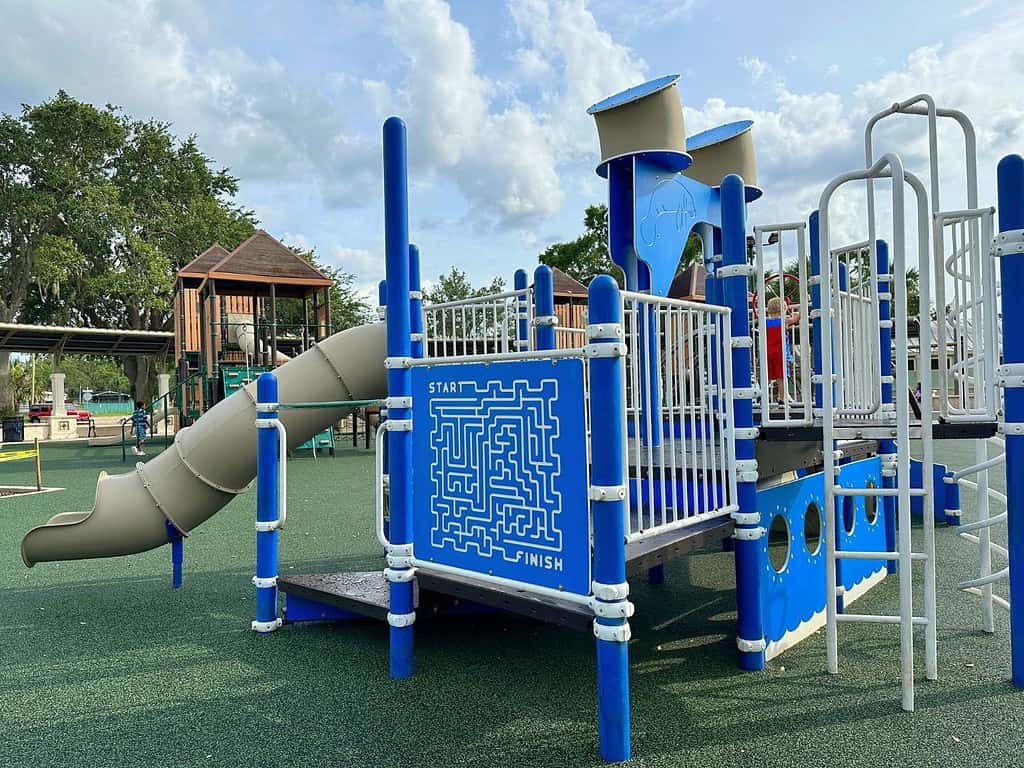 Discover more:
Fort Mellon Park Playground Features
Toddler play area
Large slide and structures for ages 5-12
Shaded portions
Splash Pad
The playground at Fort Mellon Park is lots of fun. There is a small toddler area with an adorable aquatic theme. After all, Sanford Florida is a historic town that spans both Lake Monroe and the St. Johns River.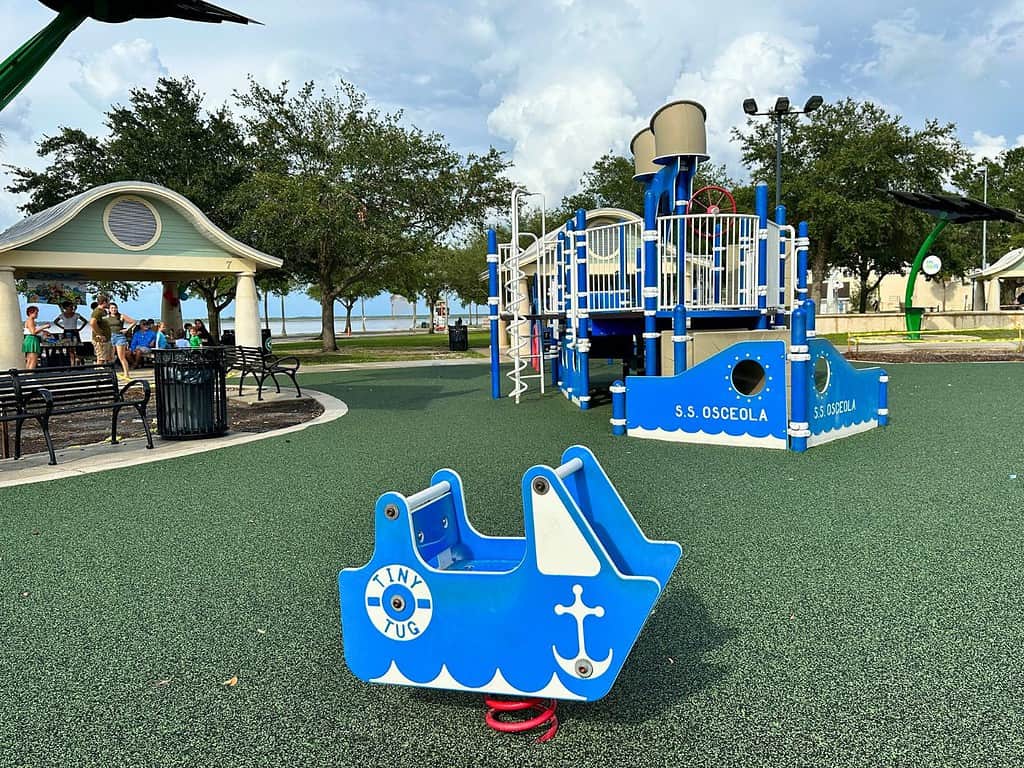 Sanford served as an important port for many years and the toddler playground at Fort Mellon Park pays homage to that.
There are two large playground structures for kids ages 5 and up. Both of these structures have multiple slides and climbing areas. Because there are multiple structures it can be a little overwhelming to keep an eye on your kids as they hop around from one spot to the next.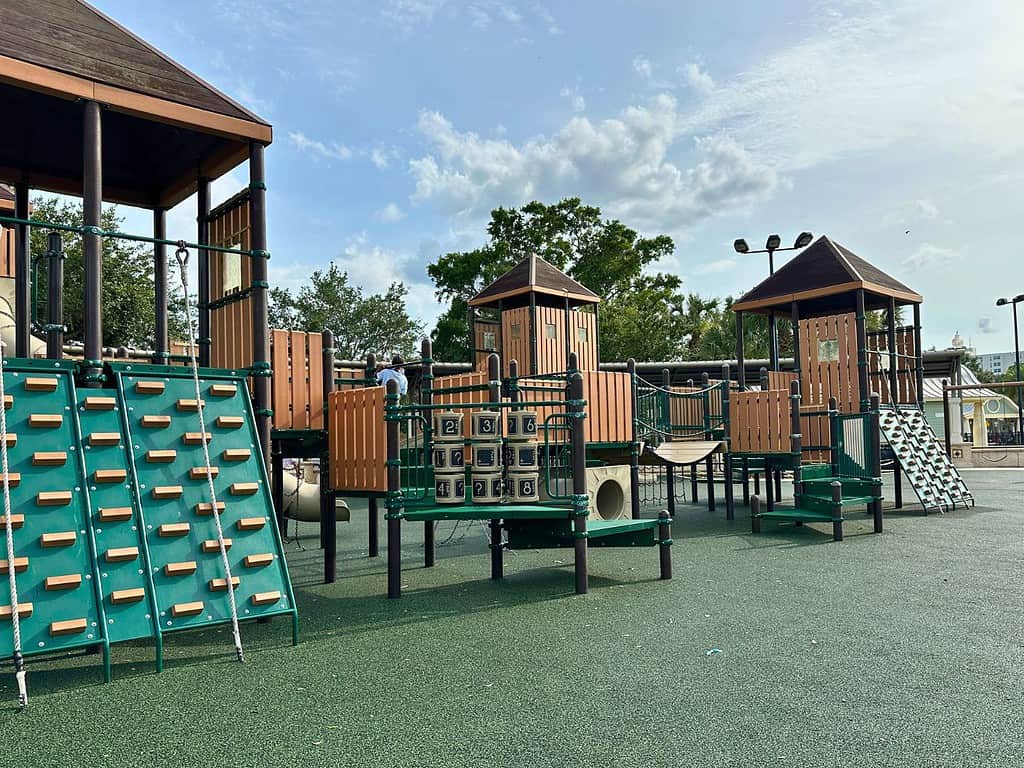 The playground itself is not fenced in but there is a perimeter made of benches and picnic pavilions. On busy weekends and holidays, it is a good idea to have your child wear something very visible and keep a close eye on them without distractions like scrolling on your phone.
Splash Pad
Fort Mellon Park is most well known for its splash pad. Although it is not as elaborate and themed as other splash pads in Seminole County, it is fenced in and overlooks Lake Monroe. And with it being right next to the playground, it is easy to bounce back and forth between the two.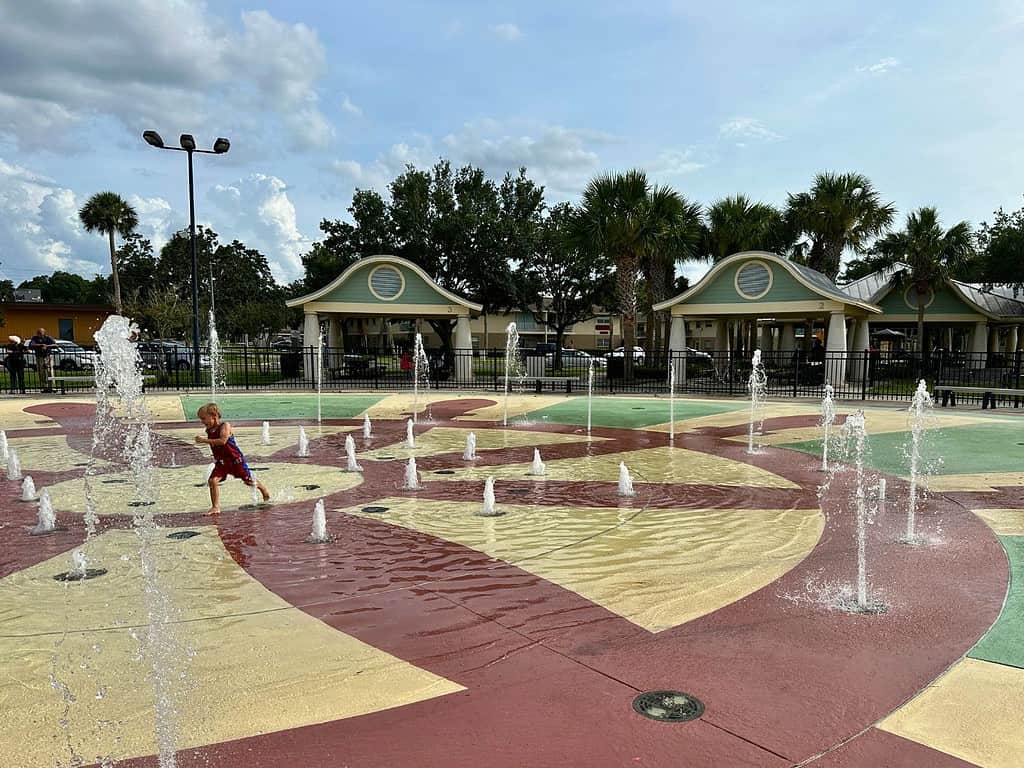 One downside is this portion of the park has no shade. So be sure sunscreen is applied and water is nearby before letting your kiddos loose on the splash pad.
Other Things to Do at Fort Mellon Park
Basketball court
Small grassy field
Picnic pavilions
Access to Sanford RiverWalk
The basketball court is a popular gathering spot for Sanford teens and locals. And the access to the Sanford RiverWalk is a huge bonus when there is a breeze.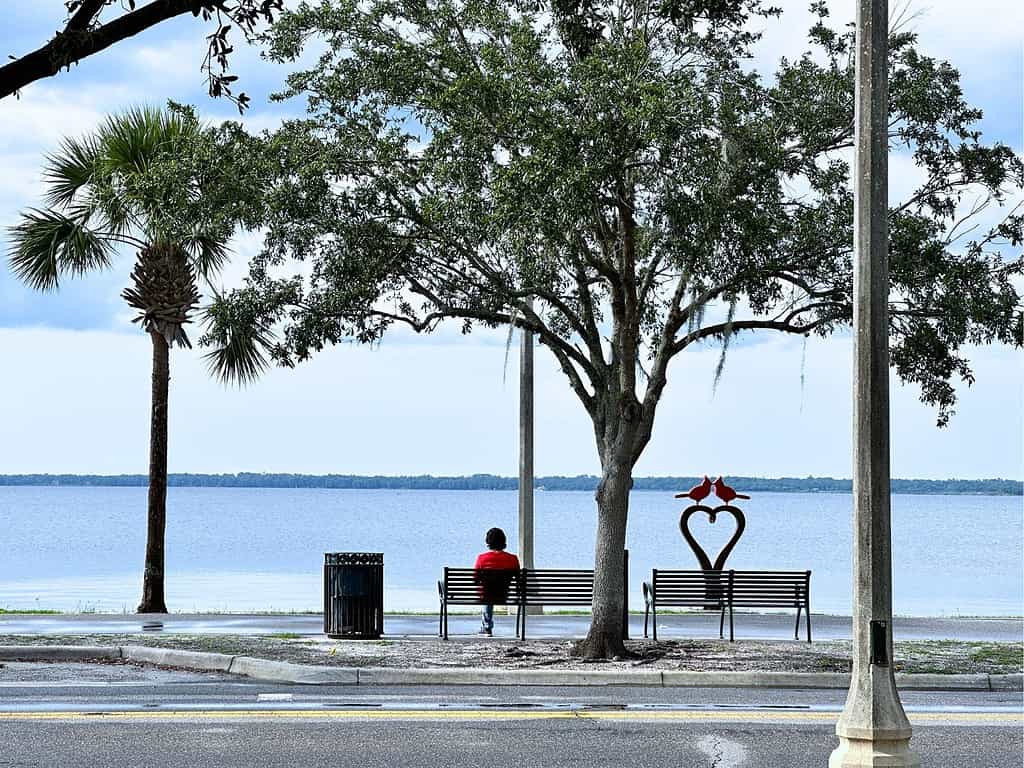 Restroom facilities make this a comfortable Orlando playground. Plus there is a fair amount of shade too. On weekends you're bound to see multiple families making use of the picnic pavilions for birthdays and other celebrations.
Fort Mellon Park – Sanford
600 E 1st St, Sanford, FL 32771
Picnic and party facilities available to rent
Put this playground in Sanford on your list to visit soon!