A Parent's Guide to Haunted Mansion at Magic Kingdom – Plus New Additions
It's a beloved attraction at Magic Kingdom. But is Haunted Mansion too scary for kids? It depends on your family, and your child, but there are some things to be aware of and tips to help make sure you have a happy haunting. Announced at the Destination D23 Expo—The Hatbox Ghost, a beloved character in the original version of Haunted Mansion at Disneyland in California will debut at Walt Disney World's Haunted Mansion in November 2023. This leaves some asking if the addition will perfectly round out the attraction's collection of "999 happy haunts."
Let's pay a visit to these spirited spooks to find out more about this new addition, and some tips to help your little one feel prepared to visit the Haunted Mansion, a classic Disney attraction.
By the way, a visit to this attraction is very popular during Halloween at Walt Disney World.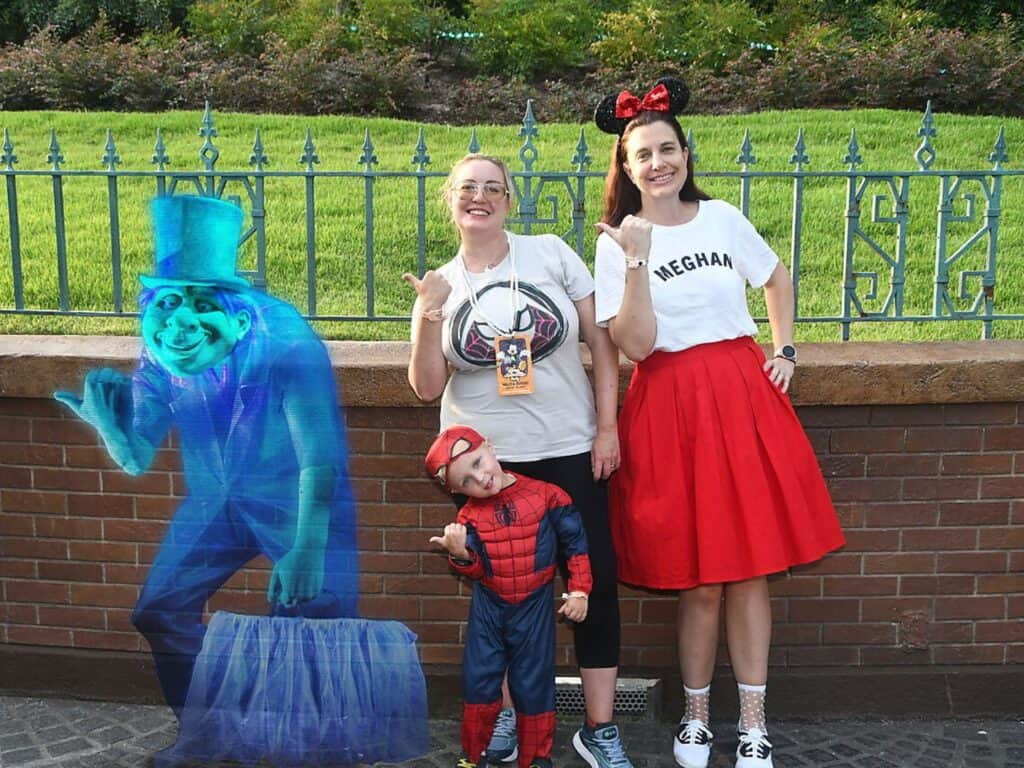 Haunted Mansion at Magic Kingdom with Kids
New Addition – The Hatbox Ghost
At Destination D23's kick-off Disney Parks, Experiences, and Products Live event, Disney Parks, Experiences, and Products Chairman Josh D'Amaro was joined on stage by a few special guests. Daniel Joseph, a principal special effects designer and illusion development lead at Walt Disney Imagineering appeared on stage joined by Muppets Gonzo and Uncle Deadly to talk about The Hatbox Ghost's arrival at the Walt Disney World version of the attraction.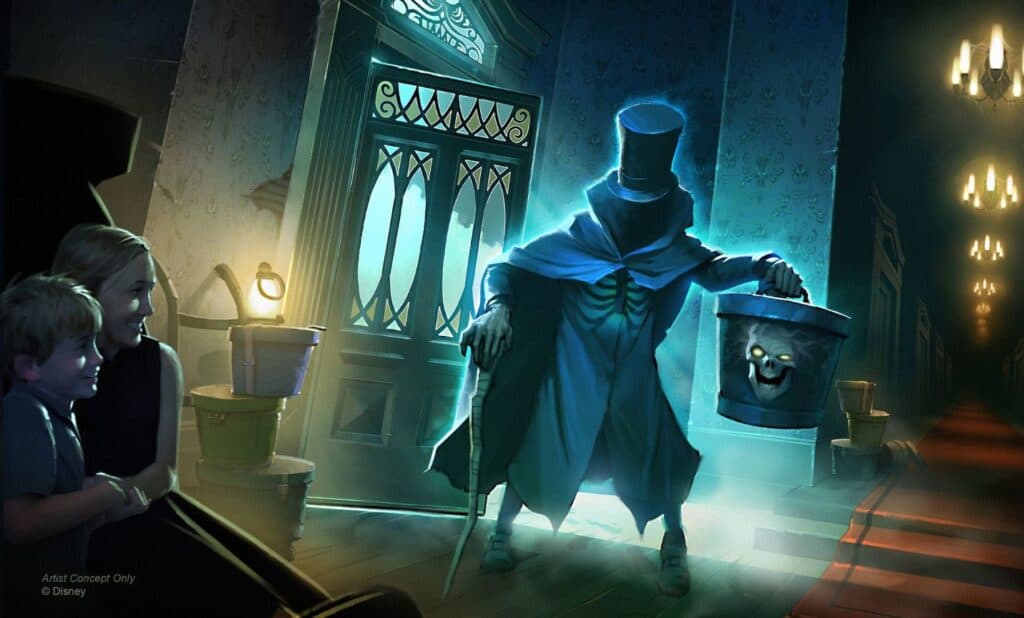 "Since you're here discussing the Haunted Mansion in front of all these people, Gonzo and I do have a question we have long pondered," said Uncle Deadly. "Our friend The Ghost Host says that there were 999 happy haunts, but room for a thousand. My question is as follows: Does The Hatbox Ghost finally round out the residential tally to a thousand?"
Joseph's official response? "Actually, no," he said. "The Hatbox Ghost was one of the original 999 haunts but left quickly after we foolish morals discovered the Haunted Mansion. For all these years, we've been wondering where he went … we're just glad he's back and not waiting for any sympathetic vibrations to materialize either, he's showing up wherever and whenever he wants because he's not really a happy haunt. In fact, he's a very, very unhappy haunt."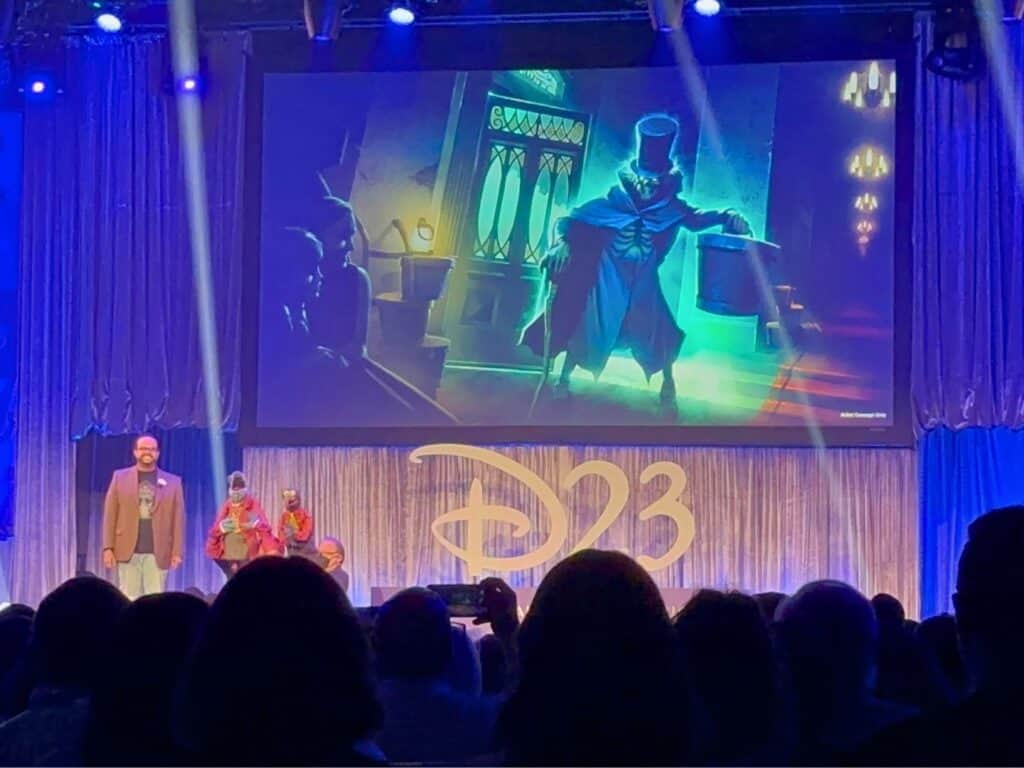 Joseph announced that The Hatbox Ghost will appear inside the Haunted Mansion attraction for the first time at Walt Disney World some time in late November 2023.
"As you can imagine, he's been dying to return to the Mansion and we can't wait for him to arrive, too,"

– Daniel Joseph, a principal special effects designer and illusion development lead at Walt Disney Imagineering
Related: New Land at Disney's Animal Kingdom Announced at D23 Expo
What to Expect at the Haunted Mansion
I'll never forget my first visit to Walt Disney World about 10 years ago. We hit the ground running with our then 4 and 6-year-olds and one of the first Disney FastPass attractions we'd reserved was the iconic Haunted Mansion. When we walked up to the attraction, I admittedly got nervous about whether or not it'd be too scary for my kids.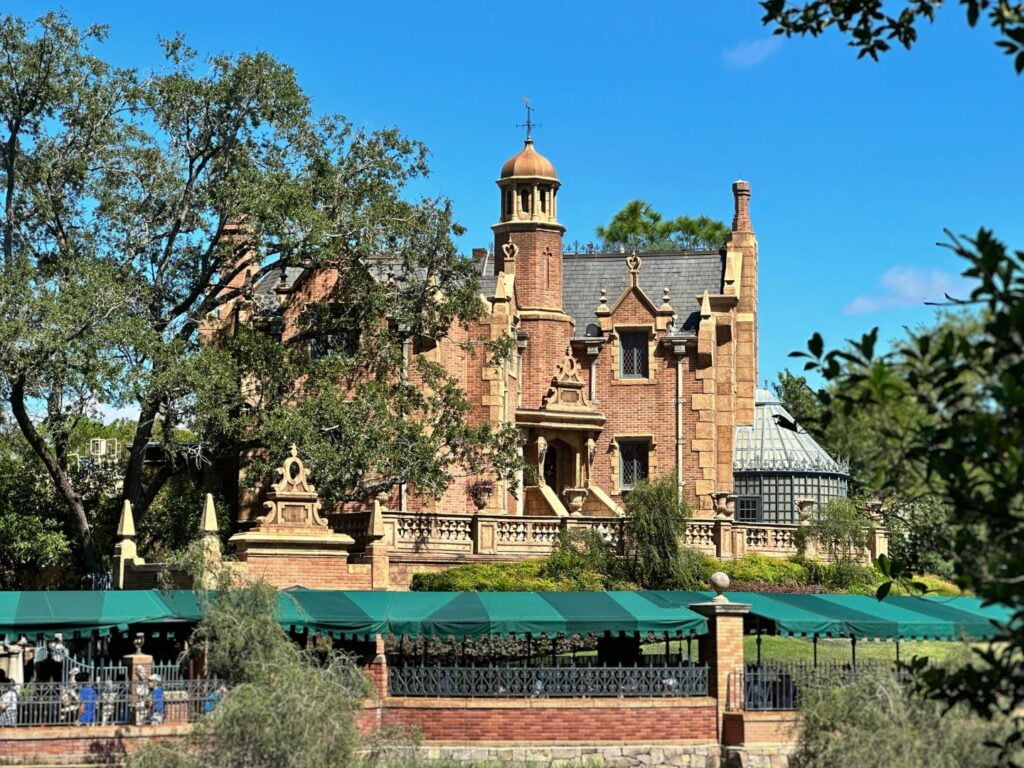 Thankfully, the Haunted Mansion is fun, but with an immersive spooky setting. While it may be a bit unnerving for little ones to approach the foreboding haunted house and get into the ride queue, it's quickly discovered that this isn't a frightening haunted house.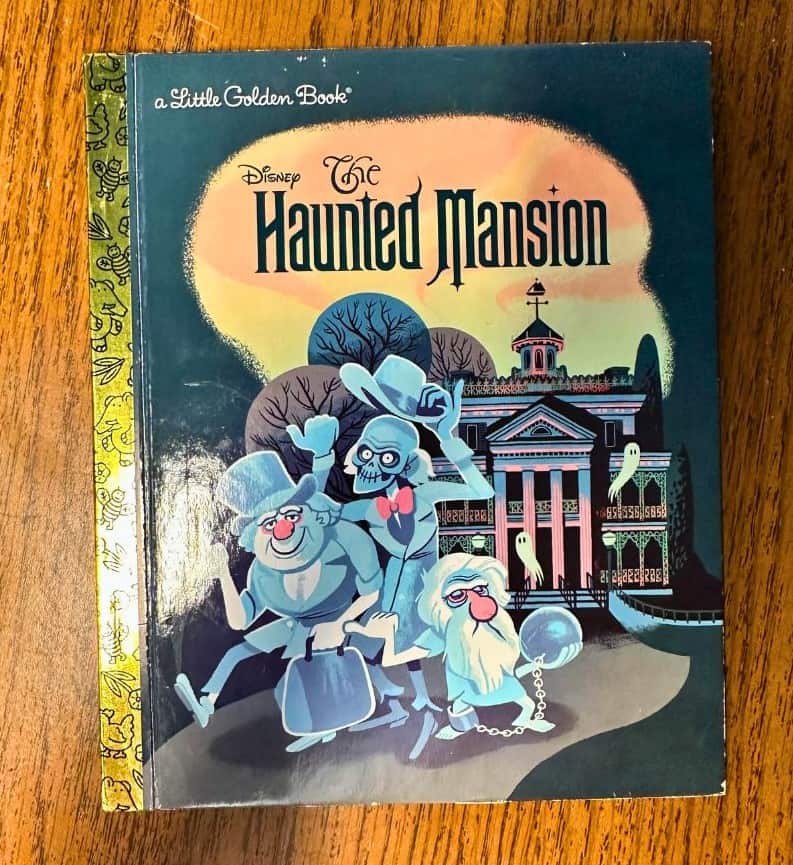 Spooky vibes (and creepy narration) exist, but overall, the ride is tame, with no actual jump scares or gory content. Expect singing and dancing ghosts, creepy watchful eyeballs, a delightfully spooky medium, and a graveyard scene where ghosts party their way through a cemetery celebration.
In short: If you don't alert your kid that there's potentially scary content ahead, they probably won't realize the overall content of the attraction is meant to mimic ghost stories. Remind them they are at Walt Disney World – a place full of imagination and pretend.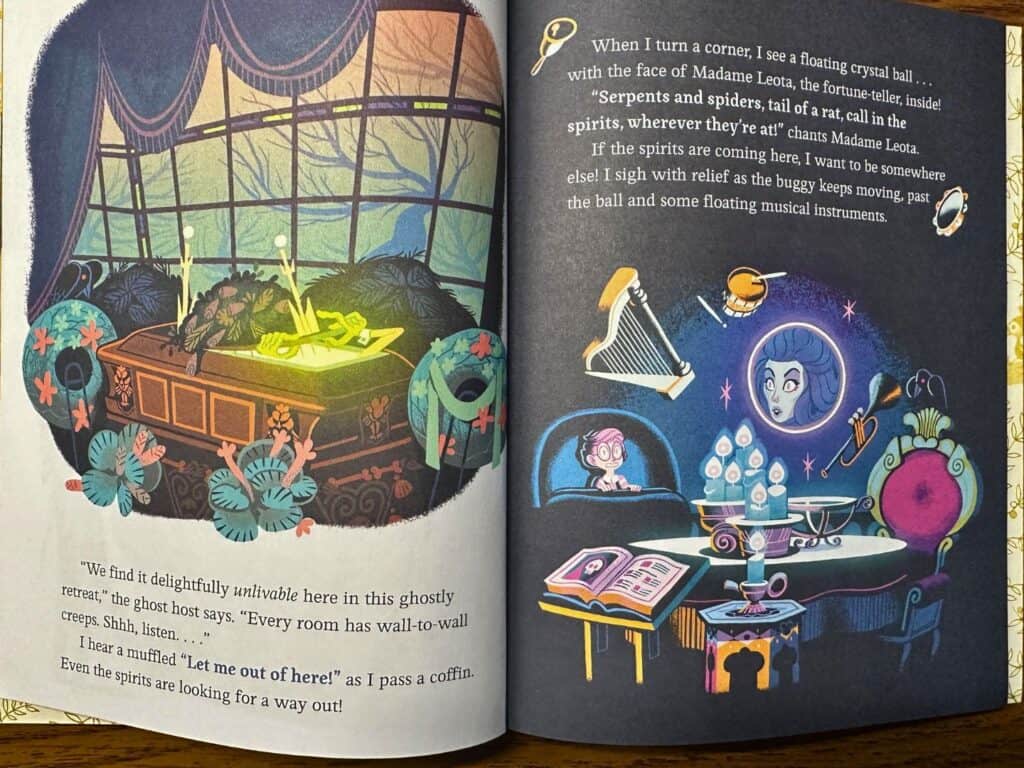 Parenting pro-tip: If your child gets scared during the ride, help them feel comfortable. Take some deep breaths and reassure them it's okay to be scared, and that is pretend.
Tips to Help Kids Ride Haunted Mansion
Consider reading "The Haunted Mansion" Little Golden Book, it essentially recaps everything that happens on the ride.
Listen to the song "Grim Grinning Ghosts" at home to make it familiar.
My family also loves the original Haunted Mansion film starring Eddie Murphy and Muppet Haunted Mansion, both of which have similar vibes to the attraction.
Watch a video of the ride at home. YouTube and social media are full of videos from Haunted Mansion fans who have done complete walk-throughs of the attraction.
Make sure the kids are fed, hydrated, and have visited the restroom so they are comfortable, tips that apply to preparing for any attraction at Walt Disney World.
Do not force a child onto the ride if they express distress. There are plenty of things to do with kids around the attraction while others in your party hop aboard, from shopping at the Momento Mori shop (which sells Haunted Mansion-themed souvenirs) to checking out Rapunzel's tower or meeting Peter Pan in Fantasyland.
Here are some of the most kid-friendly restaurants at Walt Disney World so you can be fueled for the fun.
Helpful Facts
Haunted Mansion at Walt Disney World is about a 7-8 minute ride
Many of the gravestones and other items in the ride's queue pay tribute to Disney Imagineers
Haunted Mansion is an opening day attraction from 1971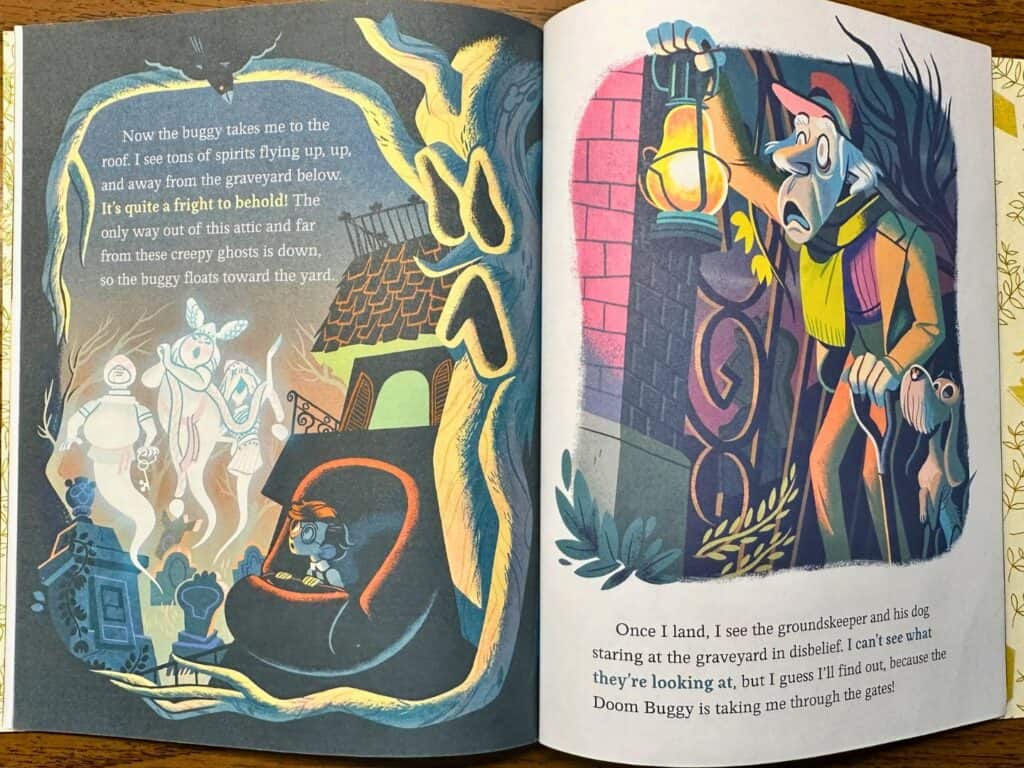 Editor's note: We give our young son hearing protection to bring with him to the theme parks. We offer it to him anytime we are someplace loud, especially on rides. It helps reduce the noise and stimulation.
Parenting Pro-tip: If the pre-show, the portion of the attraction that happens before you get on the ride vehicle, is overwhelming there is an exit. Just let a Cast Member know you need to exit, do this before entire the boarding area for the ride vehicles. The exit before getting on the vehicles is right after the famous stretching room.
Featured image: The Haunted Mansion Walt Disney World Pictured are the Caretaker, Constance Hatchaway and Broom, the butler. (Amy Smith, Photographer)