Best Birthday Party Venues in Orlando for 5 to 7 Year Olds
For parents cringing over the thought of having extra stinky fingers and muddy shoes in their home, booking a birthday party venue may be best. There are so many pros to celebrating at a birthday party location rather than at home.
When the party place takes the reins, planning is simplified, clean-up is easier and parents can even be more present to enjoy it all (since the staff primarily assumes hosting duties). Translation… less stress, less mess! Orlando Parenting has rounded up the best birthday party venues in Orlando for 5- to 7-year-olds.
Have younger ones at home? Check out Best Birthday Party Venues in Orlando for Toddlers and Preschoolers. We've also got ideas for your tweens and teens!
Orlando Birthday Party Venues for Ages 5 to 7
8001 S. Orange Blossom Trail, Orlando | (877) 247-5223
Want to get all dolled up? Fans of American Girl can have an in-store birthday party at the Florida Mall location. All-inclusive packages include digital invitations, cake and ice cream, goody bags, doll tiaras, a crown for the guest of honor and a scrumptious birthday menu. Adorable packages start at $39 per person.
3755 W. Seminole Blvd., Sanford | (407) 323-4450
Gather fellow party animals to experience the zoo like never before. The ZOOper base package (starting at $395) includes one hour of rental space, zoo-themed decorations, a dozen zoo admission tickets, party favors and a signature gift for the birthday kiddo.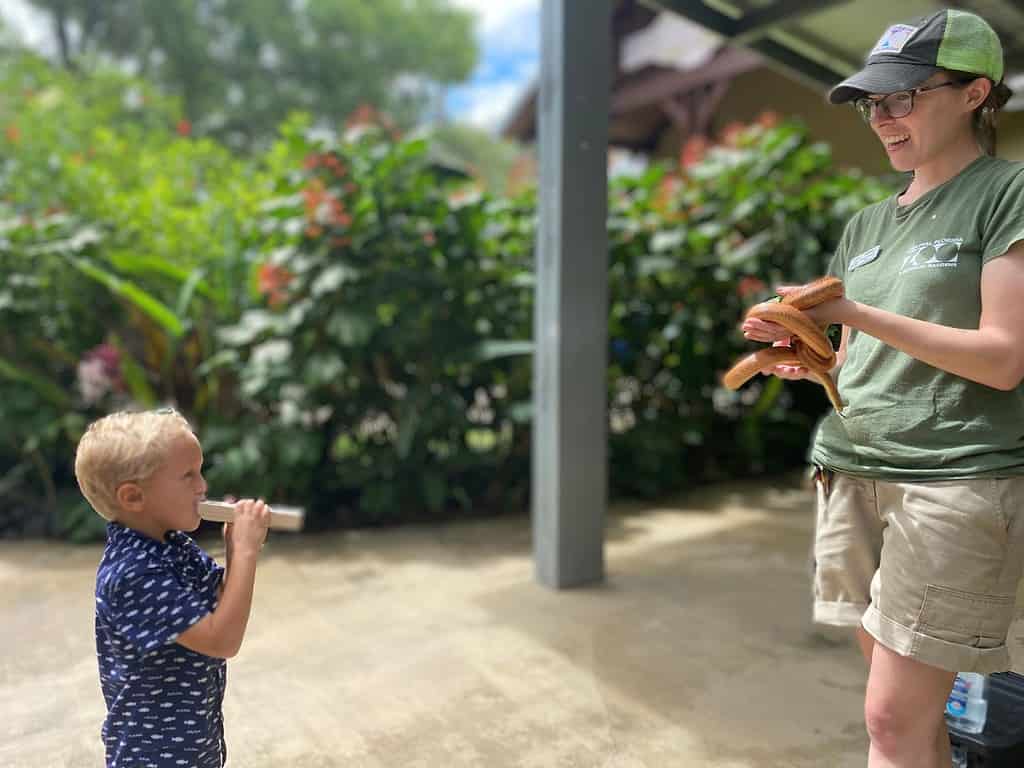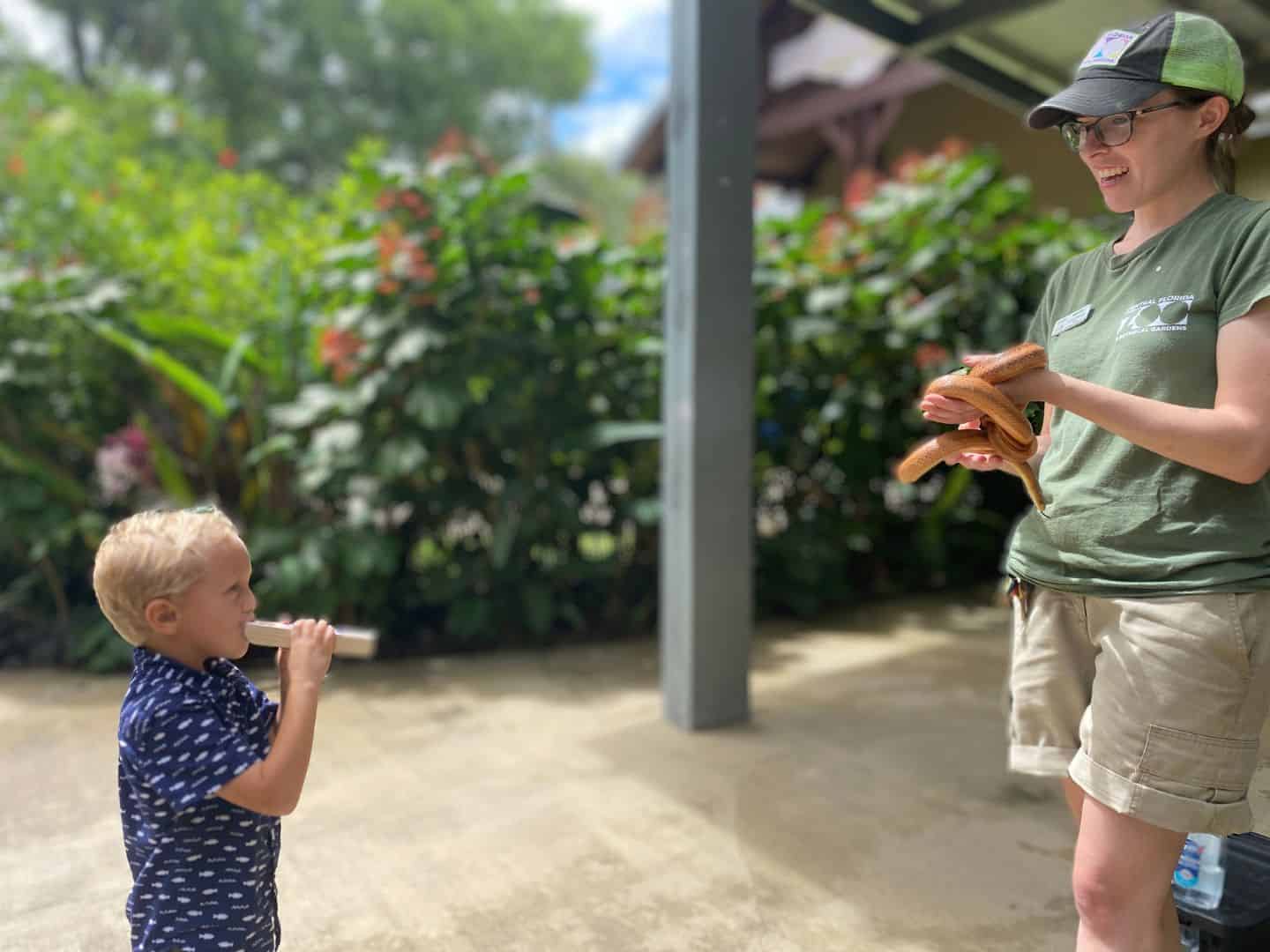 Additional guests (i.e. parents of party pals) are permitted in the party room for an additional $15.50 per person.
8010 W. Colonial Dr., Orlando | (407) 307-3700
Parents will jump up and down in delight at Defy thanks to access to a dedicated party host who pretty much tackles all onsite needs. The kids will, of course, all be gleefully bouncing off the walls too at this top-rated trampoline park.
Packages start at $27 per person and include exhilarating playtime, plus private party room time. There is so much to do at Defy, like basketball, battle beams, extreme dodgeball, high-end air track, ninja course, trapeze, zip line, and more.
FYI, you can save 10% if you book a weekday birthday party.
Also, explore more trampoline parks in Orland.
544 W. Fairbanks Ave., C-1, Winter Park | (407) 418-3230
If your kiddo is ready to paint the town red with his/her/their friends, Drip Art Lounge is the spot. This family-owned studio frames two celebratory hours with fun painting instruction. The birthday guest of honor selects which masterpiece for all to individually create and, then, the paint strokes flow to the beat of kid-friendly tunes.
For $350, book the studio for ten painters and just bring in food, cake, etc. Take this experience to the next level with fluid painting (to achieve abstract designs) or a blacklight session.
Also try All Fired Up, Kids Create Art, Painting with a Twist, Pinspiration or The Art Room.
1415 Oviedo Mall Boulevard, Oviedo, FL 32765
Located inside Oviedo Mall, there are two different birthday party venues here. The District is better for ages 6 and up, whereas District Kids is better for ages 5 and under.
The District is a massive arcade with a pinball room and blowing lanes. There are private rooms for birthday parties.
District Kids is a smaller venue with playful rooms and activities that are great for preschoolers and toddlers.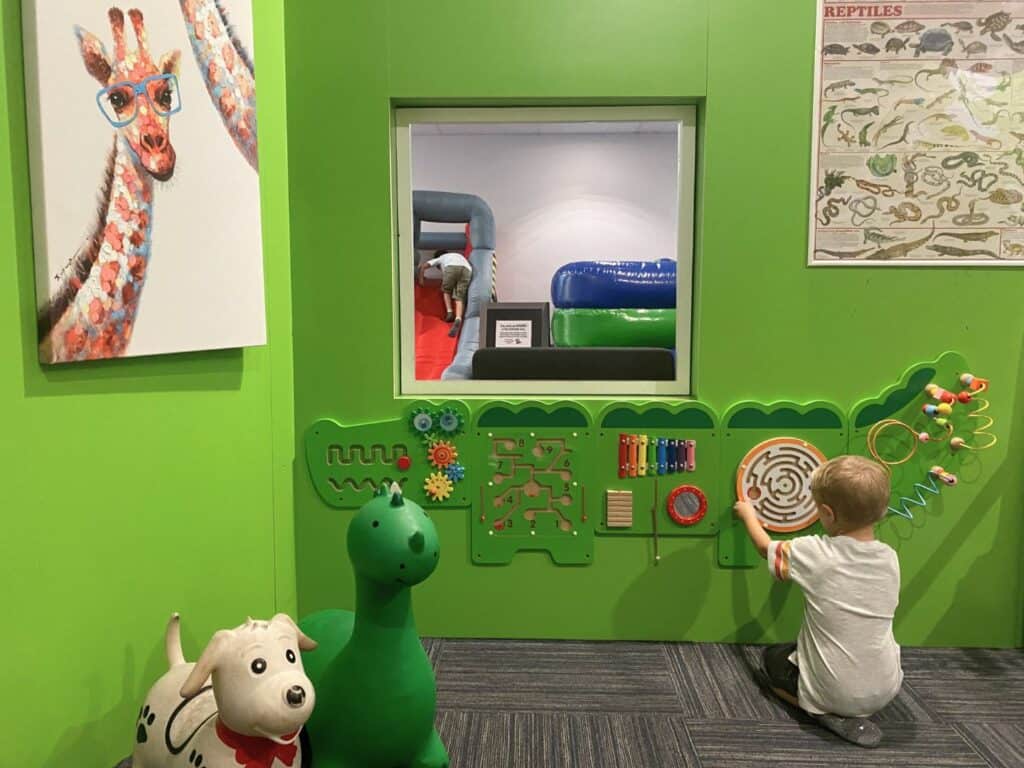 Outside food and beverages are permitted for $5 per person. Party cakes/cupcakes are welcome for no additional fee. No Ice Cream Cakes. Weekday parties are eligible for a 10% discount off the base price.
Two locations – I-Drive (Orlando) & HWY 192 (Kissimmee) | (407) 363-3867
Help your thrill-seeker ride into the next year of life with a heart-pounding party at Fun Spot. The Ultimate Party Package ($67.95 per person) grants access to the birthday kiddo and seven friends to enjoy unlimited rides, arcade play, plus pizza and more.
Because Fun Spot knows that Orlando is the "Theme Park Capital of the World," it's focused on presenting out-of-this-world adventures for locals celebrating another lap around the sun.
Also try WonderWorks.
14501 S. Orange Blossom Trail, Orlando | (407) 855-5496
How exciting (or scary) is it that we can visit the "Alligator Capital of the World?" If you have a child who loves the big green reptile, know that Gatorland offers three party packages, with tons of add-on options to chomp on.
The standard offering ($400) entertains 15 children with train rides, a private animal encounter, photos with Big Al and more.
Also try Boggy Creek Airboat Adventures.
777 E. Princeton St., Orlando | (407) 514-2000
This venue has partying down to a science – seriously. All birthday party packages at this engaging museum include digital invitations, admission and parking, 90 minutes in a private party room for pizza, cake and ice cream (plus one birthday cupcake) and, most importantly, tons of STEM activities.
We're talking hands-on learning, demonstrations and a tour of super cool exhibits. Plus, you can request one of four themes: party animals, fantastic Jurassic, exploration space or weird science.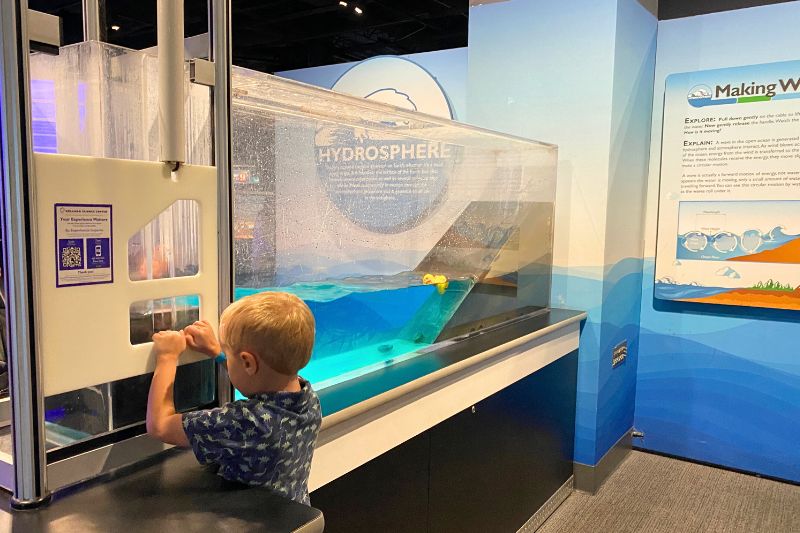 Packages for 27 people start at $500 for members and $550 for general public, with add-on options.
Also try Mad Science of Central Florida and Roboland.
8701 Maitland Summit Blvd., Orlando | (407) 916-2550
Want to impress the cool kids? Then host a gathering at the RDV Ice Den, which is super cool indeed, pun intended. The Bronze Party Package ($375) shines with admission + skate rental for 15 cool partygoers, 90 minutes of ice skating and three hours of the private party room time to feast on pizza and soft drinks.
If you prefer to chill for a shorter time period, the hourly party rate starts at $200 per hour and accommodates eight kids.
Also try Semoran Skateway.
420 E. Church St., Unit 109, Orlando | (407) 219-4380
This whimsical tea house is owned by a mother-daughter duo, Flor Velez and Keishla Estella. The eclectic tearoom is adorned with Moroccan-inspired elements popping with gold and white décor, a teapot chandelier and bold striped china.
A celebratory tea party may include finger sandwiches, scones with cream and preserves, sweet and savory pastries, loose leaf teas, petite desserts and signature cupcakes baked with tea such as matcha, citrus mint and coconut.
Welcoming children five years of age and older, a group table can accommodate 7-15 people, starting at $29 per person. If price is not an option, you can book a private party by reserving the entire tearoom for $1,900.
1650 Buena Vista Dr., Lake Buena Vista | (407) 934-8888
To cook up birthday memories, book a DIY pizza party at Terralina Crafted Italian at Disney Springs. It's delicious messiness at its finest! This unique party experience includes hands-on demonstrations of either pizza or ravioli making, chef hats and, naturally, eating the freshly prepared lunch entrees.
Terralina has experience enhancement options like party aprons, balloon artists, cake, gelato, face painting, and decorations. Savor this party for $25 per person (and up).
Happy birthday! And many more…