An Affordable Guide and Tips for Starting to Homeschool in Orlando
The idea of homeschooling can be exciting but also overwhelming. Before you decide to take the plunge into homeschooling, here are some tips to help you get started.
The options are as endless as they are overwhelming. Not to mention, how expensive it can be! What if I told you it doesn't have to be expensive or overwhelming though?! Look no further for an affordable, quick start guide to beginning your homeschool career, whether it's just for a year or through graduation. 
More Homeschool in Orlando Ideas:
A Beginner's Guide to Starting Homeschool in Orlando
First off, get your mindset right. You are not doing traditional school at home. Homeschooling is a lifestyle that can happen at any time of day or night and any time of year.
I have found my children perform better when we start school right after breakfast. We are typically done by lunch. Sometimes though we have things planned in the morning; i.e., our homeschool cooperative group meets Thursday mornings. On those days, we do our school in the afternoon.
Ask yourself what your schedule looks like now and what you want it to look like. You get to dictate the schedule and events that take place. Would you like to homeschool certain times of the year or year-round? Do you want to school on certain days or every day? Will your kids perform better doing schoolwork in the morning or evenings? Maybe you will split schooling with someone else? For example, you do certain subjects and your spouse teaches the other subjects when they get home from work.
File Notice of Intent for Homeschool
You will have to file a Notice of Intent with your local school system for students in First grade and above. A notice is not needed for kindergarten. Here is the Florida State Statute for the Notice of Intent:
"The parent shall notify the district school superintendent of the county in which the parent resides of her or his intent to establish and maintain a home education program. The notice shall be in writing, signed by the parent, and shall include the names, addresses, and birthdates of all children who shall be enrolled as students in the home education program. The notice shall be filed in the district school superintendent's office within 30 days of the establishment of the home education program. Section 1002.41"
Some school boards require you to mail in your notice while others prefer email or an online registration form. Here are links to county school boards in the Orlando area:
Lake County School System Home Education Department
Osceola County School System Home Education Department
Orange County School System Home Education Department
Seminole County School System Home Education Department
**Note: Should you decide to enroll your child into a charter, public or private school, you will need to notify your school district of your home education termination.
Getting Started
Start slowly! Don't try to jump in with every subject on the first day. Start with one or two subjects for the first week and add a subject or two each week after.
Once you have all of your desired subjects included in the schedule, don't think you have to do them every day. Public schools don't do every subject every day. In our homeschool, we do science 3-4 days each week and foreign language only 1 day a week.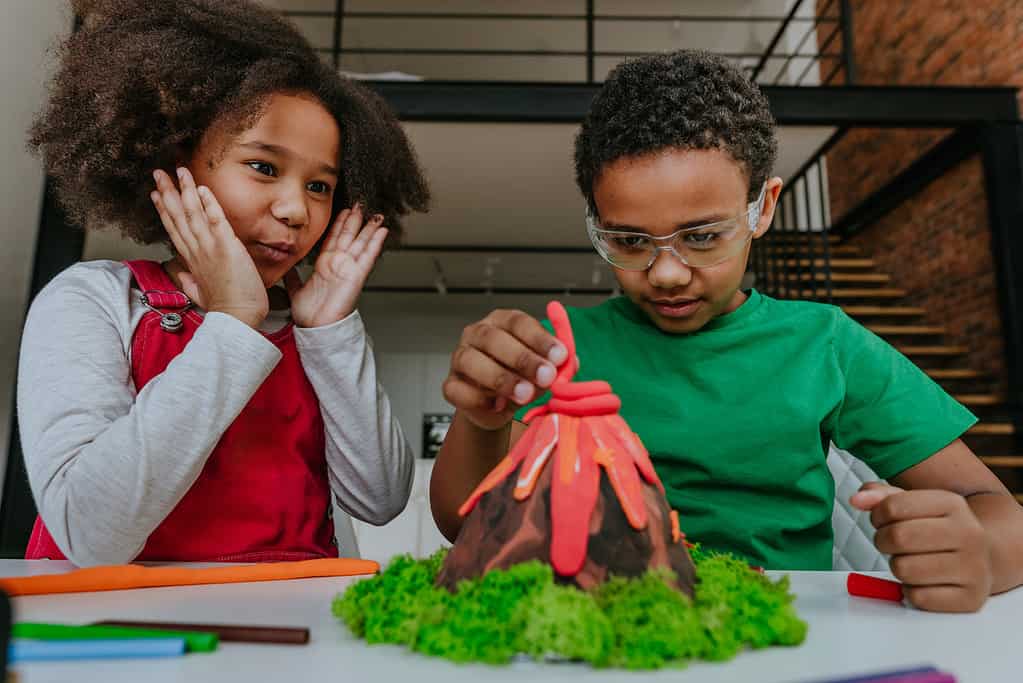 Take it one year at a time. You don't need to have your child's entire education planned out from the start. Just as your child's needs and interests change from year to year, so will their schooling. What is working now may not work next year.
We homeschool year-round in our house. We start our new grade year in July and finish around April. March is when I begin looking at the curriculum and plans for our new school year. I ask myself, "What is working and what do I like? What needs to be changed?"
If you're wondering what we do in May and June, that's when I implement a lot of hands-on, fun learning. We do more cooking in the kitchen which engulfs reading, math and science. I also use supplemental workbooks or free worksheets I have found online. At times, we will do unit studies as well.
If possible, attend the Florida Parent Educators Association (FPEA) homeschool conference which usually takes place in May in the Orlando area. What a perk to be centrally located! The conference is oozing a plethora of information and contacts for 3 whole days. Read more about FPEA below under "How to Meet Other Homeschoolers." 
Required Record-Keeping
There is record-keeping that goes along with homeschooling. You will need to keep a portfolio on each child every year. This portfolio is a snapshot of their schooling all year including worksheets, projects, tests, etc. Portfolios should be kept for a minimum of 3 years for audits. I keep a portfolio along with the textbooks and lesson plans.
An evaluation will need to be completed and submitted every year. Evaluations can be completed by any state-certified teacher. Evaluations can include a portfolio review, discussion with the student or standardized testing. The price for evaluations ranges widely. If you do not know any teachers, your county school board should be able to assist with an evaluator recommendation.
Types of Homeschool
Did you know there are oodles of ways to homeschool your child?! After I started homeschooling, I would read blogs or hear other moms talk about their homeschooling "type." This list names and summarizes some of the more popular methods
Classical – This focuses on learning through 3 stages: Grammar, Logic and Rhetoric. The Grammar stage is memorization of facts. Logic stage is applying logic to knowledge. Rhetoric is learning wisdom and judgement skills.
Charlotte Mason – The Charlotte Mason method focuses on educating the whole child. This method is atmosphere (the child's surroundings), discipline (good habits of character) and life (academics through living thoughts and ideas).
Montessori – This method is child directed. The parent creates an environment where a child can explore and discover through the child's interests in a hands-on way.
Unschooling – This too is child directed by interests but learning happens through living life rather than traditional schooling from textbooks.
Unit Studies – All academic studies are woven into one topic like seasons or plants. This is popular among families with children of various ages to keep everyone on the same topic but learning scholastic concepts at each child's level.
Eclectic – This method combines several types into one. Parents using this method tend to pick what works for them from different types and leave what doesn't. I started as a Charlotte Mason schooler and morphed into an Eclectic.
Waldorf – In this method, early education is focused on experiences and activities with textbooks added sparingly later in education.
Online/Florida Virtual School – While this isn't technically homeschooling, it is school at home and there are many finding this to be a perfect fit for their family. Parents have the peace of mind knowing where their child is and what they are learning without the stress of finding curriculum, teaching it and record keeping.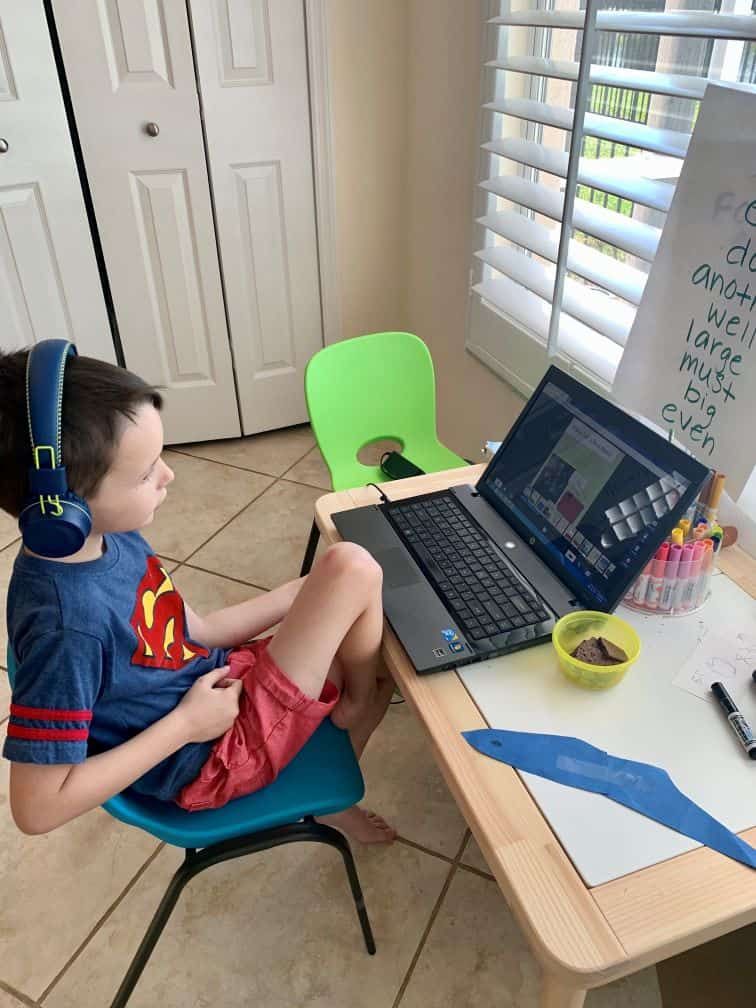 How to Choose Curriculum
One of the most common questions when starting to homeschool is, "How do I choose a curriculum?" The amount of stress this decision alone can create is almost unbearable. The curriculum options and pricing are as vast as the ocean is deep. I too stressed over this very issue at the beginning of my homeschooling career.
I can tell you personally, you do not need a fancy or expensive curriculum for your child to learn. Sure, you can purchase the shiny, new books with all of the manipulatives under the sun. However, your child will also learn with the cheaper new books, free resources or second-hand items.
Before you go in search of curriculum, ask yourself these questions:
How does your child learn? Are they a tactile, auditory or visual learner? You don't want audiobooks if your child learns by doing or seeing.
Secular curriculum or faith-based curriculum? Do you want a curriculum that includes religion or leaves it out? You can find both.
What do you want to teach? Reading, writing, arithmetic? Science? History? The arts?
How much time do you want to spend on school per day? Believe it or not, your child can flourish and thrive in their learning with only a few hours per day. They can get burnt out doing schoolwork all day just as us adults get fatigued from working all day.
Answering these questions will help you know what to look for. Is it possible to pick the wrong curriculum? Yes, and it's ok. It's part of the learning process. I've switched my son's curriculum a few times before finding the right fit for us. I now have a better idea of what I want to teach (and don't want to) with his younger sisters. If you did pick the wrong curriculum for your child, you can keep it to use it for future children, pass it along to another homeschooling family, or sell it second-hand.
How to Meet Other Homeschoolers
Once you've made the decision to begin homeschooling, you can quickly feel as though you have been stranded on a deserted island, with little to no resources, leading a tribe that is 100% relying on you. "Under Pressure!" As someone who homeschooled solo without fellow supporters for over 3 years, it's a difficult place to find yourself. Getting plugged into a homeschool group or cooperative (co-op) and remembering your "why" will expose the fearless leader inside of you in no time.
FPEA is a state-wide support group providing an abundance of resources and discounts for homeschooling families. They also host a state convention each year (usually in Orlando) that is packed with seminars to help parents, educational and fun activities for kids, and the vendor hall with rows and rows of useful resources for all homeschooling families. There is an annual membership fee of $56 for one year and that does not include the price of the annual convention or other field trips offered across the State throughout the year.
A few Christian groups in the Orlando area are:
Secular homeschooling groups in the Orlando area:
Facebook groups are another resource to meeting other homeschoolers and gaining insight and support along your homeschooling journey. Search "Homeschooling Groups Near Me" in the Facebook search bar to find fellow homeschooling families and groups.
Another option that is a little outside of the box is to get involved in a scouting group. Chances are high there are other homeschooling families involved in these groups that can help support you, help you find a co-op, or you can join together to create your own homeschooling group.
And, of course, ask around! Never underestimate the power of word-of-mouth. Homeschooling is much more popular and widely accepted today than it was 10+ years ago. Put your network of people to good use and ask if anyone knows of homeschooling families. I have yet to meet a homeschooling family that isn't excited to help another homeschooling family out.
Free Resources
When I first started homeschooling, I Googled curriculum and was shocked at how expensive it could be. We were a one-income family with a preschooler and infant. Spending hundreds or thousands of dollars on homeschooling was not in the budget for us. There is no need to purchase expensive books though. There are plenty of free resources and low-cost options.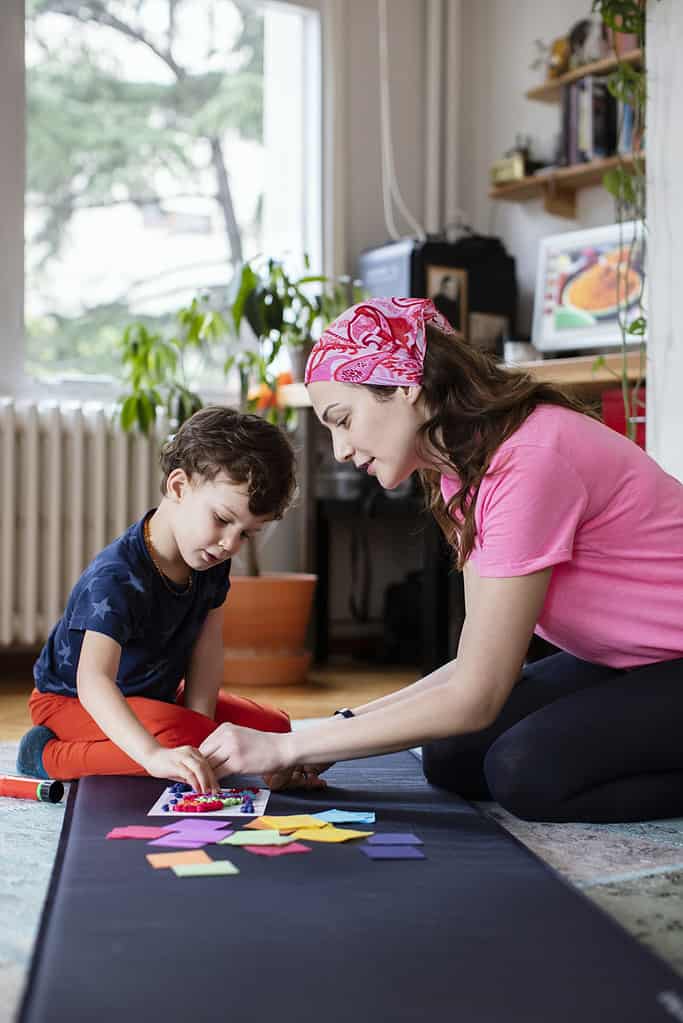 Local library – Most libraries offer children and teen programs. Librarians can also sniff out books on any topic like a hound dog. Plus, you don't need to buy a ton of books when you have an entire building of books to bring home for free.
Local Preserves and Parks – Children learn so much in nature! We have often been outside when we see a plant or insect we do not know. We look it up and read all about it. We have learned there are useful weeds and interesting insects in our own yard by doing this. And my kids can, surprisingly, tell you all about those weeds and insects. Staff at parks and preserves are usually more than willing to share information too.
PBS Kids – For elementary age and younger, PBS Kids has an abundance of information and activities. If you sign up for their newsletter, they will send you more crafts and science activities than you could possibly do.
Kahn Academy – This is a wonderful resource we have used in our schooling. There is content starting with preschool and progressing through college.
Education.com – This website offers printable worksheets for Preschool through 8th grade. Some worksheets cost but it is minimal and there are many free ones available.
Science – You can find anything on YouTube! Of course, I would tread with caution when on YouTube with young children. These sites, however, cover an array of science topics: Nat Geo Kids, SciShow Kids, SciShow, and National Science Foundation which has videos and worksheets.
Language – The best way to encourage your children to become avid readers, is to read to them. Yes, even the older ones that can read on their own! Here are websites to encourage students to read and help young ones learn to read: Virtual Book Club for Kids which has a book and coordinating lesson plans for that book, New York Public Library with free virtual classes and storytime, Teach Your Monster To Read which has a mobile app version too, and ReadWorks for grades K-12 which includes a reading selection and questions.
Social Studies – Check out these websites for a wide range of content on history and government for all ages: Smithsonian Institute, ICivics, and Discovery Education.
Math – Math is an important skill. We all use it every day. Your child won't fall behind with these sites: CoolMath and CoolMath4Kids, Prodigy math games, and Zearn.
FreedomHomeschooling – This site has done the hard work for you and compiled subjects which are then subdivided into grades. Parents can find both free secular and Christian content on this site.
TeachersPayTeachers – This is an online marketplace where you can find anything your heart desires when it comes to education. Not everything on the site is free but you can choose "Free" in the price column when searching for material.
Pinterest – I think we are all familiar with the endless ideas available on Pinterest for any topic you can imagine. I still use Pinterest to this day in our schooling. My advice is to stay focused though. You could easily find yourself on the flight of the bumblebee.
This isn't an exhaustive "How-To" when it comes to starting your homeschool but I hope it points you in the right direction and takes most of the stress out of starting.