5 Things to Do with Your Kids Before Back to School
Summer is wrapping up and the school bells are about the ring. Whether you're a parent who cannot wait for school to be back in session, or you're a little sad about another summer passing by, this time is precious. Before it's too late, have some fun with your kids.
From simple pleasures to special outings, these things to do with kids before back to school will ensure you bid a fond farewell to summer.
Family Fun Before Back to School
Do something for FREE
Play indoors at District Kids
Orlando Science Center
Visit a splash pad
Discover a new family restaurant
Keep reading for more info on each of these activities. There are ideas for every Orlando family, and visiting folks too!
Summer can be an expensive time of year for families as we each try to keep our kids entertained and happy. And then back to school season comes and all the supplies add up.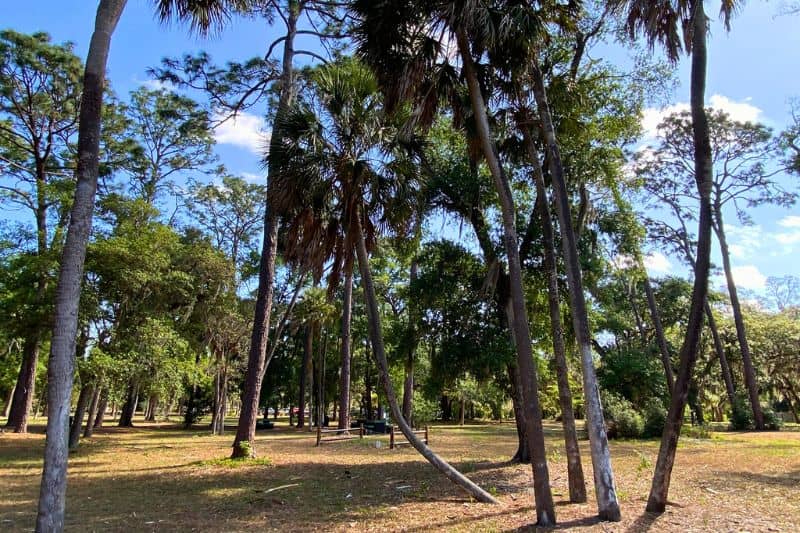 So make it easy on yourself and enjoy some of the many free kids' activities in Orlando. Some of our favorite free ideas include Mead Botanical Garden, Lake Apopka Wildlife Drive, Bonnet Springs Park, and much more.
Also, be sure to fuel the fun and keep it budget friendly where Kids Eat Free.
READ MORE: Free Things for Kids to Do in Orlando
Child over 12 months: $14.00, Includes a pair of Grip Socks.
2 adults with paid child admission FREE
Even though summer is wrapping up in terms of school, we all know it is still blazing hot outside. And the summer thunderstorms show no signs of letting up anytime soon either.
Savor the shelter and air conditioning at District Kids. Located in Oviedo, it's pretty easy to get to even if you don't live on this side of town thanks to its location inside the Oviedo Mall, just off toll road 417.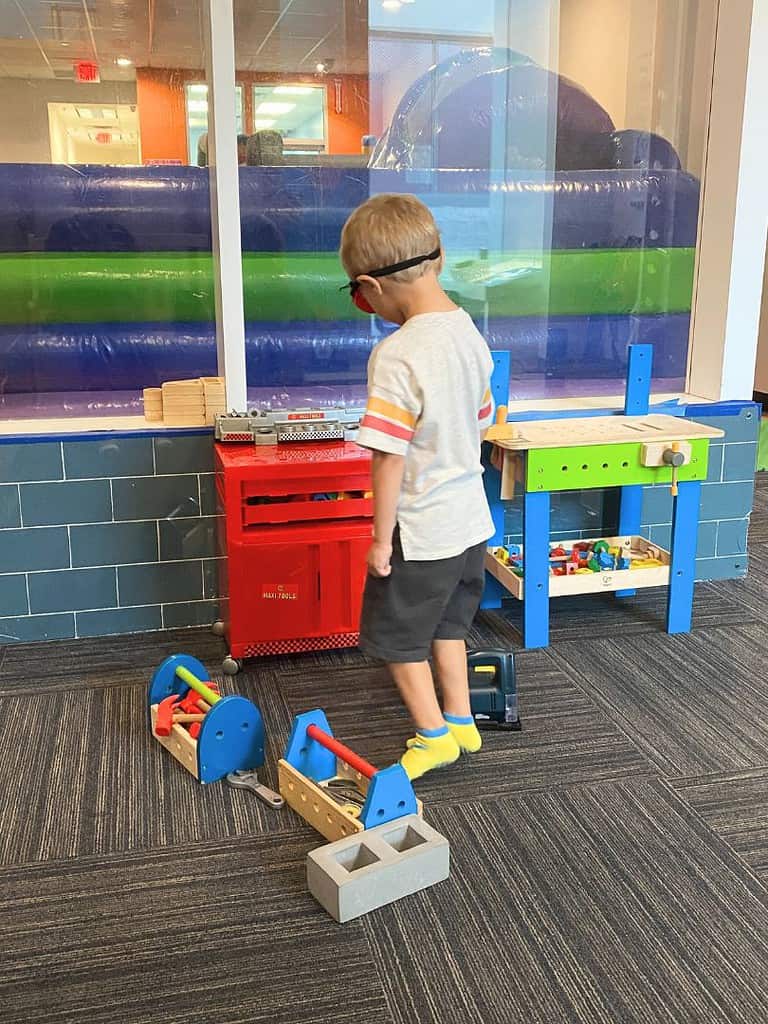 District Kids is one of the many ways to play indoors in Orlando and it's especially great for kids ages 3-6.
READ MORE: Ways to Have Fun at District Kids
Cost $24 for adults, $18 for youth ages 2–11, and free for children under 2
Whether you're looking for an educational experience or a fun family outing, the Orlando Science Center is a classic idea. Hours are usually reduced a little once school is back in session, so summer is a great time to visit.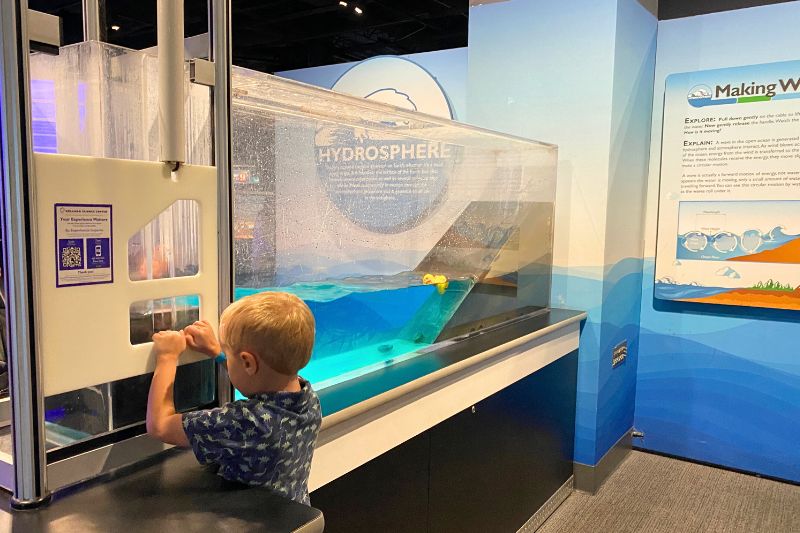 The Orlando Science Center is four floors of fun, and some areas can easily be overlooked. So be sure to read our Expert Tips for Visiting the Orlando Science Center before you go.
Find a pool or splash pad
Everyone loves a good splash pad. It's generally an easy way to have fun and cool off the family. And most of the splash pads in the area are open to everyone, regardless of where you live.
Check out Seminole County splash pads and even more splash pads in Orlando. It can be a lot of fun heading to a different part of town to explore a new-to-you splash pad. My son and I have discovered a few favorites just by heading 30 minutes to a different area.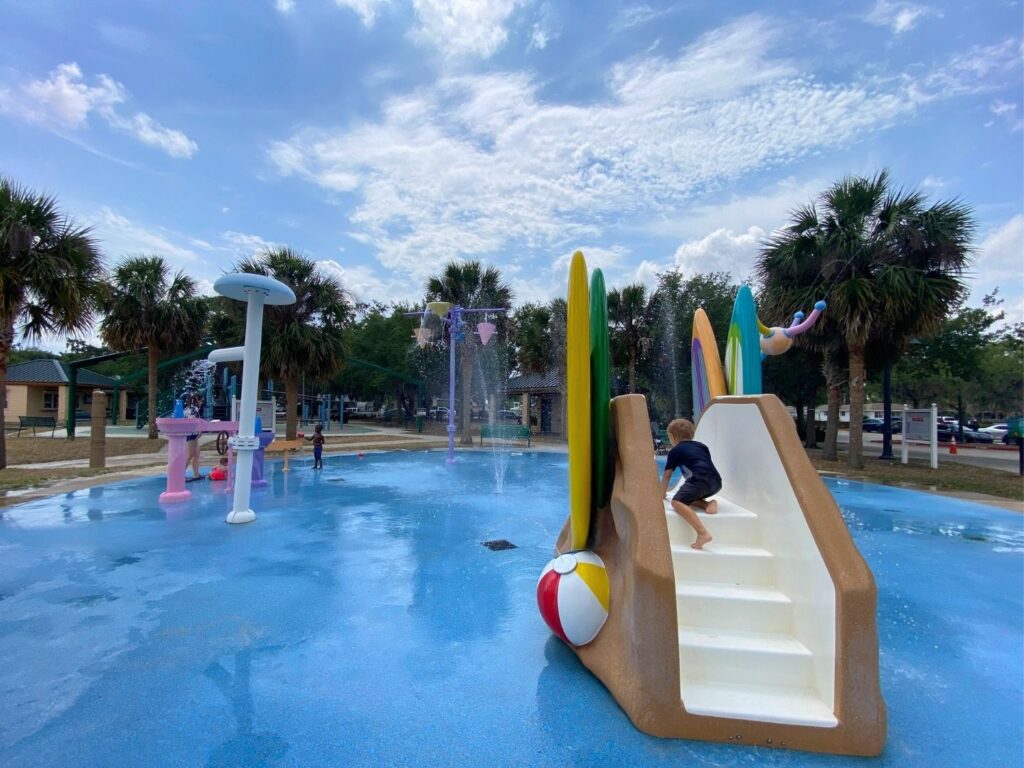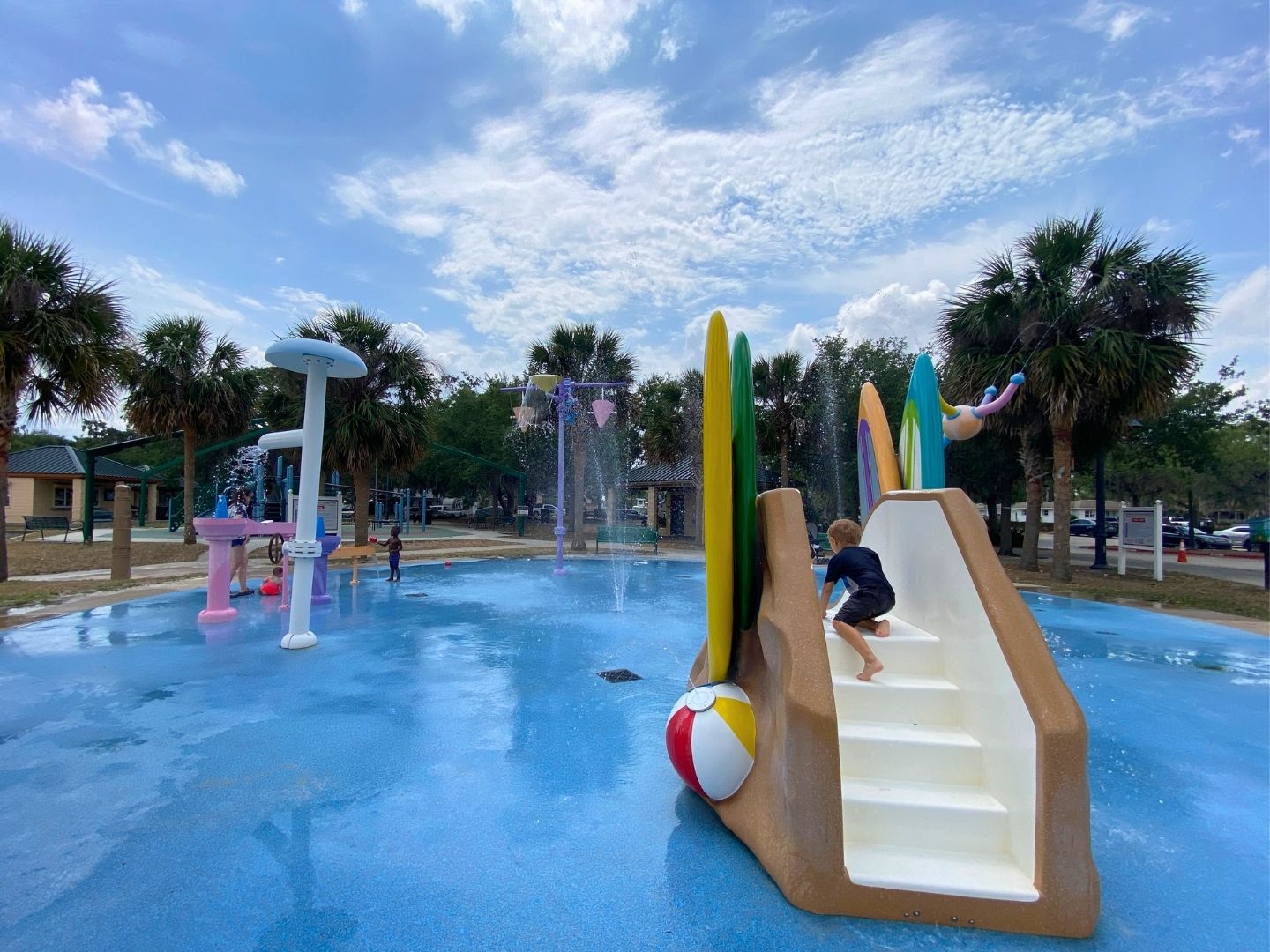 Or switch things up and end summer by spending the day at an Orlando hotel pool. There are day passes for a variety of kid-friendly hotel pools in Orlando.
Bonus idea! Family Foam Party at Island H2O Water Park
Foam will take center stage at Island H2O Water Park every Saturday and Sunday in August from 12-4 p.m. Bring your loved ones and get ready to create unforgettable memories as Island H2O turns up the foam and cranks up the energy with its talented DJ Bubbles.
The Family Foam Party is included in the general admission, ensuring that the entire family can take part in this bubbling celebration!
READ MORE: Where Kids Can Go Swimming in Orlando
Discover a new family restaurant
Things get hectic during the school year, to say the least. It seems parents have as much homework as their kids do sometimes.
So before the school year chaos reigns supreme discover a new family-friendly restaurant in Orlando so you have another option for a family dinner when you need it. Summer is a good time to discover a new favorite so you have more options to lean on when it's time for someone else to do the cooking.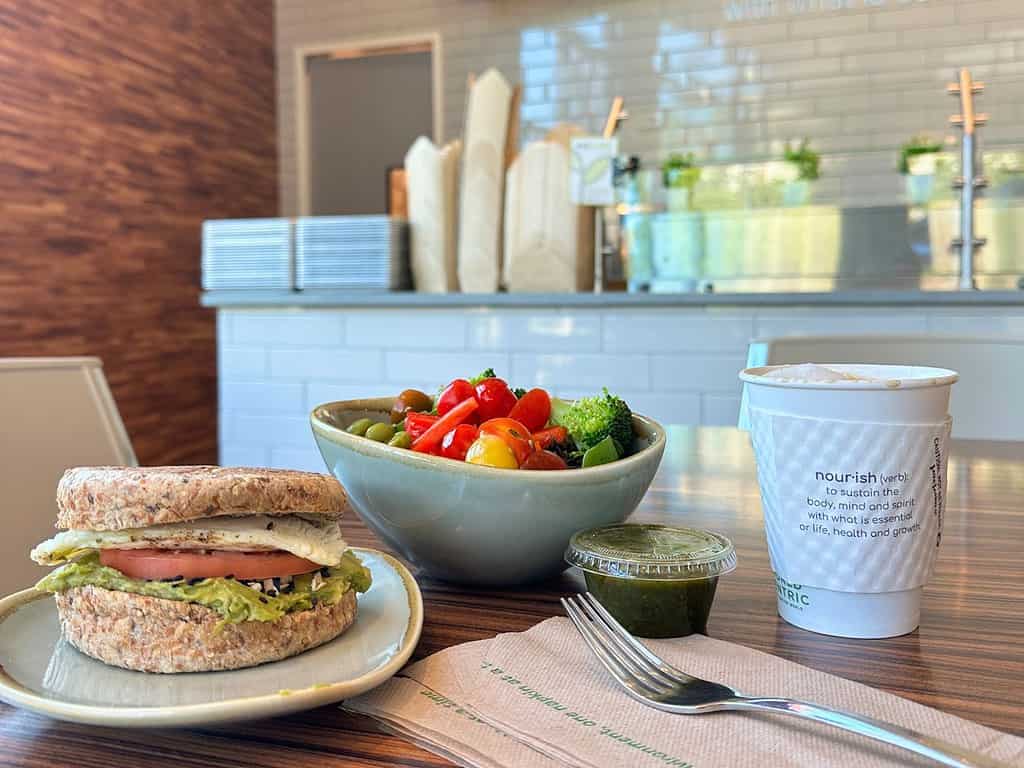 It's also a good time to ramp up your healthy lifestyle practices as you prepare for back to school. So check out these kid-friendly restaurants with healthy food.
We hope you enjoy the last few weeks of summer. You can connect with us and other parents on Facebook, Instagram, and Pinterest.
Feel free to share this blog post and plan a fun family outing together!
---
Looking for even more ideas?