Top 30 Things To Do With Kids In Orlando This Summer
The countdown to summer vacation is on, and that means the scramble to find fun and activities to help fill those days is underway. Orlando is a treasure trove of amusements, diversions, and entertainment, so let's start making summer plans!
And if you catch a break and get some kid-free time, explore OrlandoDateNightGuide.com's 50 Summer Bucket List Ideas.
Summer Activities with Kids
Educational Activities
Even though school is out, it's always a good time to continue learning. Orlando has plenty of kids' summer activities that promote education alongside entertainment, to help keep young minds stimulated.
3755 W Seminole Blvd, Sanford, FL
With over 350 animals from more than 100 species, the Central Florida Zoo & Botanical Gardnes is a great family excursion on a summer day. Not only can you visit the animals, but you can feed the giraffes, zip through the Seminole Adventures Aerial Zipline Course, get in-depth info from the keeper chats, or book an encounter with the zoo's rhinos.
Camps, tours, and private events and excursions are available.
PRO-TIPS: Read 6 Essential Tips for Visiting Central Florida Zoo with Kids
2416 N Mills Avenue
With 10 to 12 exhibits on display, the Orlando Museum of Art provides access to art for all ages. In addition to strolling through the galleries, you can register your children (grades 1-12) for summer art camp!
777 E Princeton Street
Educational and exciting opportunities come to life in interactive and hands-on experiences at the Orlando Science Center. You'll discover four levels of scientific fun including the super popular Kids Town area.
A rotating exhibit changes every few months and is on the main level, while classic exhibits like the dinosaur dig are available year-round.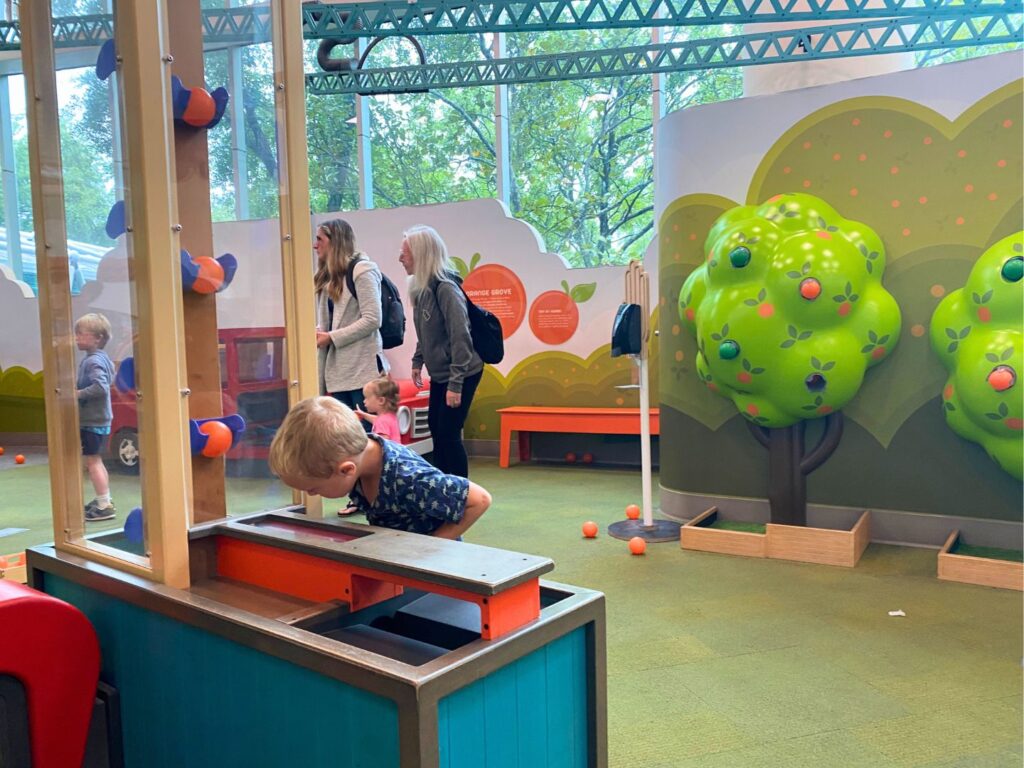 DON'T MISS our Expert Tips for Visiting the Orlando Science Center.
Visit on your own, plan for a scheduled experience or check out the camps and other programming available.
8201 International Drive
You'll find oddities galore at Ripley's Believe It Or Not! This "odditorium" houses a collection of hundreds of unique, scientific and artistic finds.
8449 International Drive
The SEA LIFE Aquarium in ICON Park boasts Florida's only 360º Ocean Tunnel, which is sure to be a crowd-pleaser for littles. Inside the aquarium, you'll find jellyfish, sharks, turtles, octopuses, rays, seahorses, and so much more. Check out all the exhibits, as well as some behind-the-scenes tours.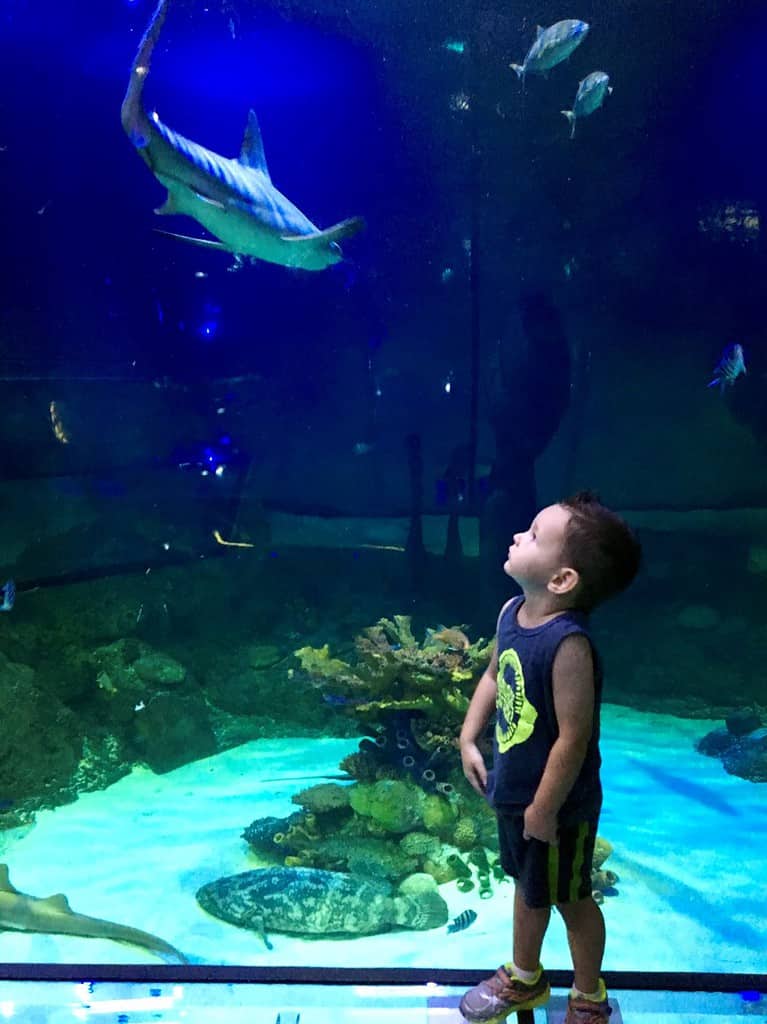 9067 International Drive
Enter this incredible, upside-down structure for a day of truly wondrous entertainment and hands on learning. Once inside, kids can visit themed Wonder Zones, dedicated to topics like weather, art, space exploration, physical challenges, and so much more! Your little ones' imaginations will soar with discoveries around every corner!
Amusement Parks + Attractions
Obviously, Orlando is world-famous for its larger-than-life amusement parks, making it a popular summer vacation destination.
Fun Spot Orlando
5700 Fun Spot Way
This family-owned theme park combines an arcade with thrill rides, kids' rides, and a splash pad for the best of all worlds! Reserve a cabana for a little extra privacy and a quiet home base while the kids enjoy the fun!
14501 S. Orange Blossom Trail
See ya later, alligator! At Gatorland, families can enjoy learning about alligators, crocodiles, reptiles, and even capybaras! The zoo also offers ziplining, a gator "night shine", interactive experiences, and its Gator Gully Splashpad.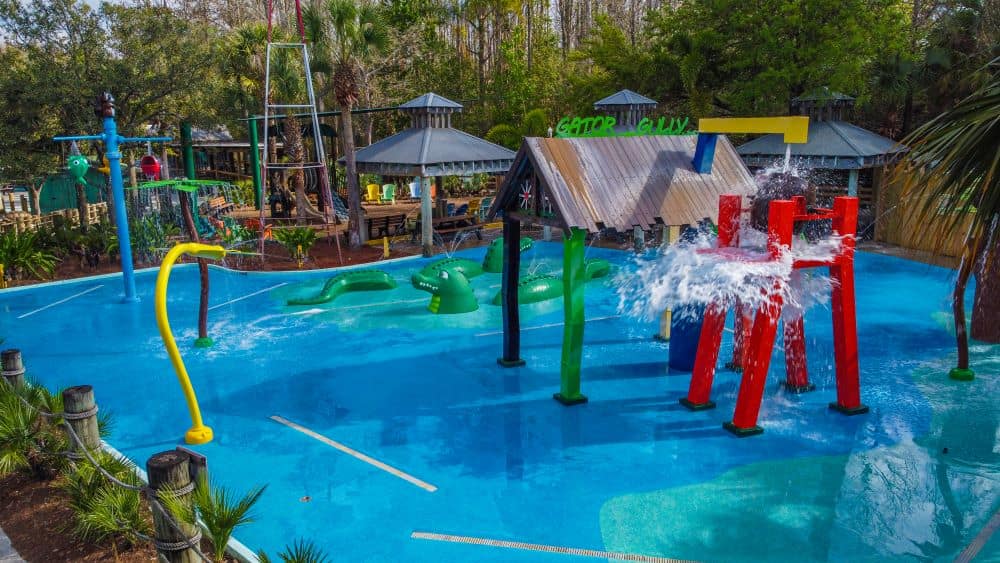 NEW Additions at Gatorland
The Gatorland you know and love for its hundreds of alligators and crocodiles, Screamin' Gator Zipline, Gator Jumparoo Show, and Alligator Breeding Marsh now has new adventures and animals to enjoy this summer! The new Croc Rock three-in-one adventure features rock climbing, a swing bridge and zipline all in one.
There are also new water features at Gator Gully Splash Park where guests can cool off and new animals to meet, including the recently debuted Capybara Encounter. Learn more at gatorland.com.
One LegoLand Way, Winter Haven
Just a bit down the road, you'll find a world dedicated to everyone's favorite building bricks. Younger kids will enjoy Legoland's Theme Park and Water Park, and don't forget about the all new Peppa Pig theme park! The two concept resorts are fun to explore as well.
5250 International Drive
The largest indoor attraction in the state, you'll find all kinds of fun and thrills inside Dezerland Park. Try action-packed activities like bowling, go-karts, axe-throwing, laser tag, glow-in-the-dark golf, pinball and simulators for a full day of wild fun!
8375 International Drive
Reserve your tickets for an awe-inspiring trip around this 400-foot high observation wheel. From the comfort of the enclosed, climate-controlled vehicle, you and the children can take in the very best aerial views of Orlando. Each ride lasts about 18 minutes, after which you can explore more of ICON Park. Compare different experiences when you ride in the day vs. the evening!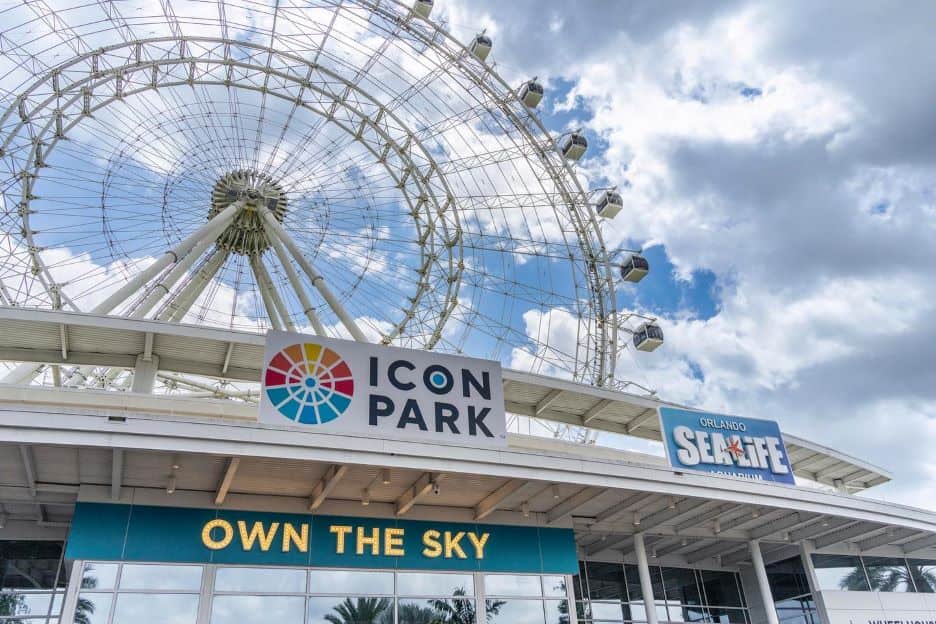 Orlando Theme Parks
7007 Sea World Drive
Combine your love of marine life with thrilling rides and interactive shows and you'll find yourself at Sea World. For more water rides, head over to Aquatica, or splurge on a day at Discovery Cove, where you can swim with the dolphins!
DISCOVER MORE: Places to Go Swimming in Orlando
6000 Universal Boulevard
Explore the magic of Harry Potter, the mystery of Jurassic World, and the action of Marvel superheroes at Universal Studios and Islands of Adventure. Visit the theme parks, or the shops and restaurants at CityWalk for a fabulous day, weekend, or full vacation. Cool off at Volcano Bay, with plenty of water fun for all ages.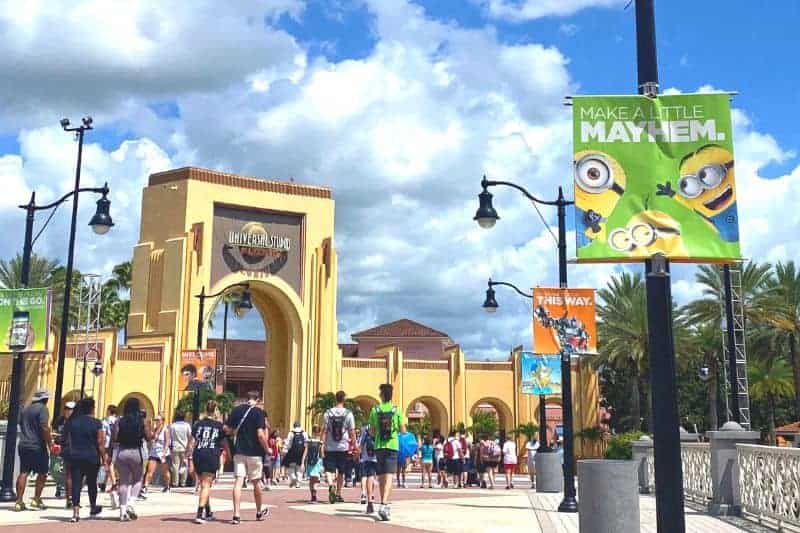 1180 Seven Seas Drive, Lake Buena Vista
The Walt Disney World property is arguably one of the most popular, kid (and adult) friendly venues in the Orlando area. Whether visiting as a local, or staying overnight, there is no shortage of things to do.
Choose from four different theme parks (Magic Kingdom, Epcot, Disney's Animal Kingdom, or Disney's Hollywood Studios), two water parks (Typhoon Lagoon or Blizzard Beach), the retail and dining complex of Disney Springs, and so much more.
Go big with exclusive experiences, or keep it simple by exploring some of the hidden gems to create an experience that works best for your family.
Opt Outside
Even on the hottest days, exploring the world around us can be a welcome reprieve from screens and more high-intensity activities. Central Florida is home to a vast variety of trails, nature preserve, bodies of water, and so many more
1920 North Forest Avenue, Orlando, FL
Lose yourself in over 50 acres of botanical gardens. These curated gardens are designed for visual enjoyment, as well as teaching visitors to understand the plants and flowers native to the area. Memberships are available, as well as camps, classes, and tours. Keep an eye on the summer schedule for special events like story times, movie nights, and more.
1300 S. Denning Drive
This 48 acre garden is free to the public and features hiking trails, a greenhouse, butterfly garden, pond and more. Check in for activities like tours, camps, community gardening, and guided tours.
Mini Golf
Kids (and adults) of all ages love putt putt and Orlando is home to some incredible courses. Putt your way past the pirate ship at Pirate's Cove Adventure Golf or try your luck in the jungle with Congo River Golf. For a more upscale experience, try Top Golf.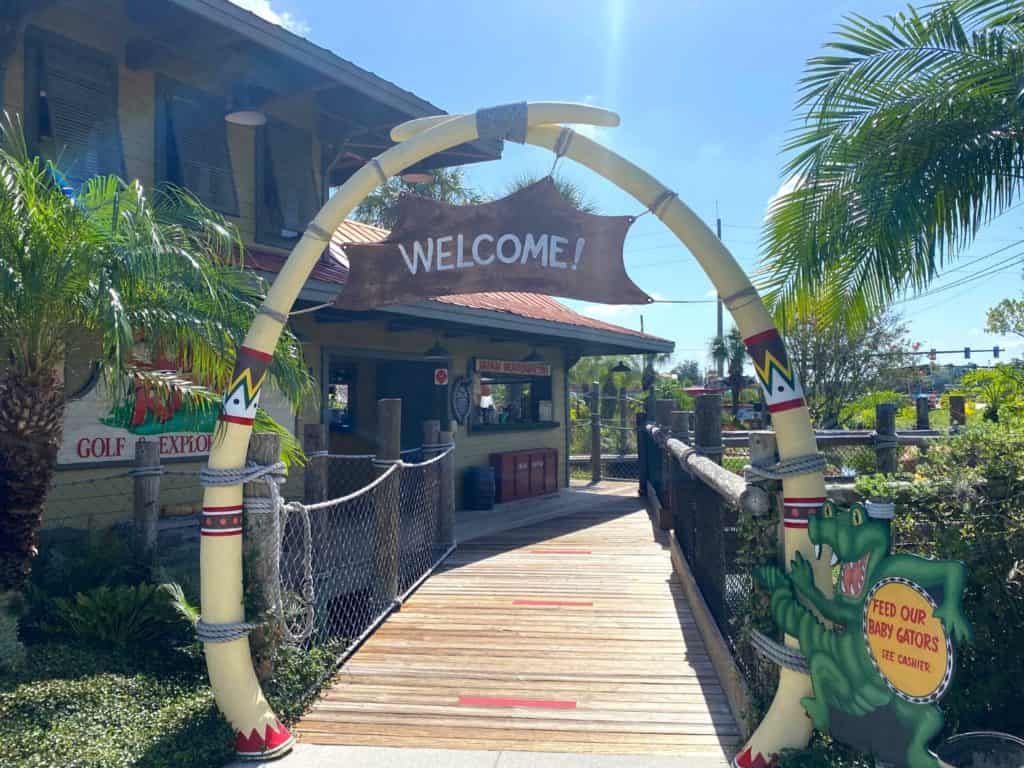 7625 Sinclair Road, Kissimmee, FL
Book tickets for the whole family to this aerial adventure, set high in the pine trees. Children as young as six can take part in the fun. With two courses for kids 6-8, three for children 9-11 and four for ages 12 and up, you're sure to have fun on the elevated obstacle and giant zips (height and weight restrictions apply).
Ignite Your Imagination
Put away the screens and let your imagination lead the way. From creating pieces of art, to imagining yourself in the lists of a joust, Orlando has plenty to help keep that creativity going!
231 W. Packwood Ave., Maitland
Reserve your space now for the free summer workshops at A&H Museums. Kids and families can drop in to create things like sculptures, pinch pots, nature wands, and more. Work at your own pace throughout the week!
8001 S Orange Blossom Trail
You'll spend time creating, learning, and exploring at over 27, Crayola-themed, hands-on activities at The Crayola Experience. Learn all about how crayons are made, name and wrap your own Crayola crayon color, star in your own magic coloring page, and so much more!
4510 W. Vine St., Kissimmee, FL
Calling all kings, queens, princes, and princesses! Enter this interactive jousting experience, featuring a jousting tournaments with battling knights, charging horses, magic, and so much more. You'll enjoy a medieval style meal in the lists as you cheer your knight to victory!
Museum of Illusions
8441 International Drive
Reservations are required for this unique attraction, good for ages three and up. Marvel over 50 optical illusions that will boggle your mind and keep you guessing!
Free and Low-Cost Activities
It's easy to get caught up in the more famous attractions, but there are plenty of kids' summer activities in Orlando that fit well with most budgets
The city of Orlando is home to 45 miles of off-street trails, all perfect for kids. Explore the trails from the comfort of your bicycle, and don't forget your helmet!
When you visit any Florida State Park, request your free Junior Ranger Kit and get to exploring! You'll earn a patch for completing six core activities, and then stamps in your passport as you finish more!
Hike Orlando
If bikes aren't your style, you can check out Orlando's green spaces on foot. Central Florida is home to many walking paths and trails, perfect for exploration and getting your daily dose of Vitamin D. Check out the Cady Way Trail at Golden Rod Park or the Split Oak Forest Wildlife and Environmental Area, among others.
You'll be racking up the strikes with free bowling at select lanes in Orlando. Check the Kids Bowl Free directory for the closest participating bowling alley.
Aloma Bowling Centers is offering a special free bowling deal from May 29-August 11 at their three locations – Airport Lanes in Lake Mary/Sanford, Aloma Bowl in Winter Park, and Boardwalk Bowl in Orlando. Kids 15 and under can enjoy two free bowling games per day Monday through Friday from open to 5pm. Bowling games for parents and additional games for children are available for $2 per game.
512 East Washington Street
Visit the green space and beauty of Lake Eola Park in the heart of Orlando. The lake is surrounded by a sidewalk, perfect for walking or running. Take in the wildlife, rent a swan boat, check out a performance in the Disney amphitheater, or grab a bite to eat at the restaurants surrounding the park.
With 15 branches and online experience, the OCLS is a great, budget-friendly way to spend your summer days. Bookmark their calendar of events for story times, book clubs, games, activities, classes, workshops, and fun for all ages!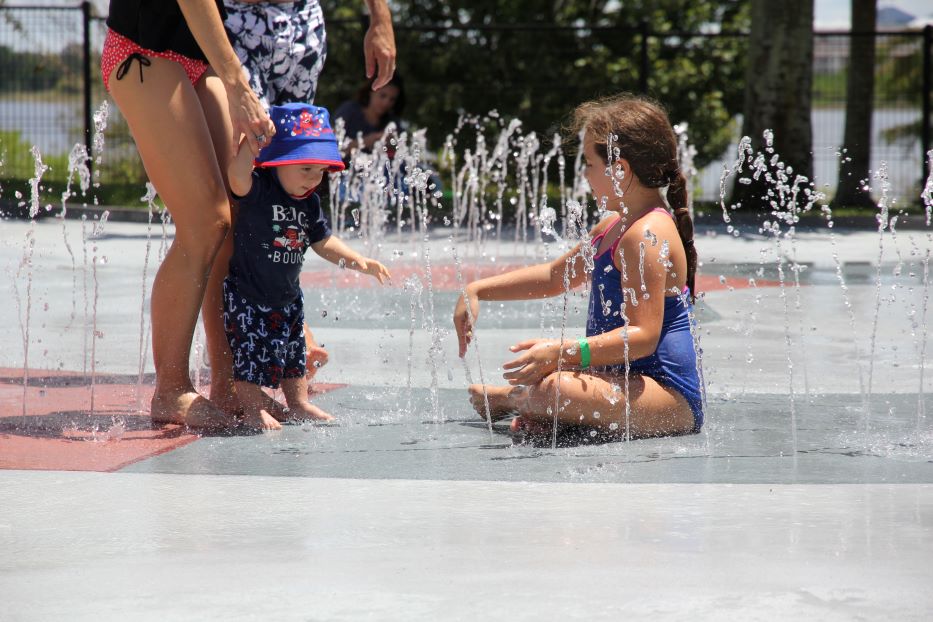 Splash Pads
The local splash pads are a great way to cool off, and are generally free or very inexpensive to visit. Favorites include the Apopka Splash Pad, Bithlo Community Park, and Dr. P. Phillips Community Park.
Wekiva Island
1014 Miami Springs Drive, Longwood
Pack up the family for a day enjoying the Wekiva River from this 2,000 square foot venue. Swim, fish, rent paddle crafts, play volleyball, relax on the beach or boardwalk, or chill out around the fire pit. Cabanas and event space available for rental, too!
BONUS IDEA – Grab some ice cream!
Starting June 1 to the end of July, the scoops shops of Kelly's Homemade Ice Cream will feature three flavors that are super fun for summer.
Cracker Jack, Double Bubble, and Bomb Pop Sorbet not only make for great summer flavors, but can also come served in a Kelly's Ice Cream plastic baseball helmet.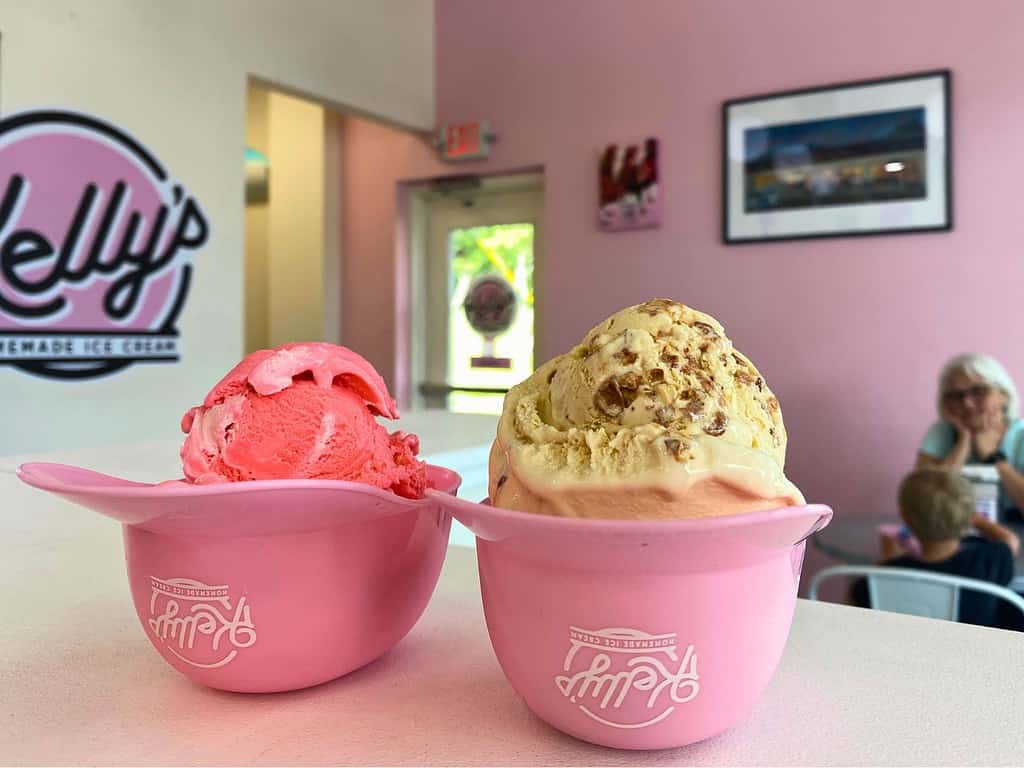 Featured Image: LEGOLAND Florida Water Park. Image Credit: Brie Gorecki