5 Easy Things to Do with Your Kids During Thanksgiving Break
Can you believe we are already at this time of year? The rush of the holidays is upon us and it can feel like another year is passing by, this time is precious. Before it's too late, have some fun with your kids this Thanksgiving break.
From simple pleasures to special outings, these things to do with kids during Thanksgiving break will ensure you make precious memories together.
Speaking of Thanksgiving, you can order Thanksgiving dinner or sides for takeout. And here are ways to involve your little helper.
Family Fun During Thanksgiving Break
Do something for FREE
Orlando Science Center
Enjoy the outdoors
Discover a family-friendly restaurant
Keep reading for more info on each of these activities. There are ideas for every Orlando family, and visiting folks too!
The holiday season can be an expensive time of year for families. Despite our best intentions to get creative with holiday gift ideas, many of us invariable overspend.
So make it easy on yourself and enjoy some of the many free kids' activities in Orlando. Some of our favorite free ideas include Mead Botanical Garden, Lake Apopka Wildlife Drive, Bonnet Springs Park, and much more.
Of course, local playgrounds like Winter Park Community and Phelps Park are always free too.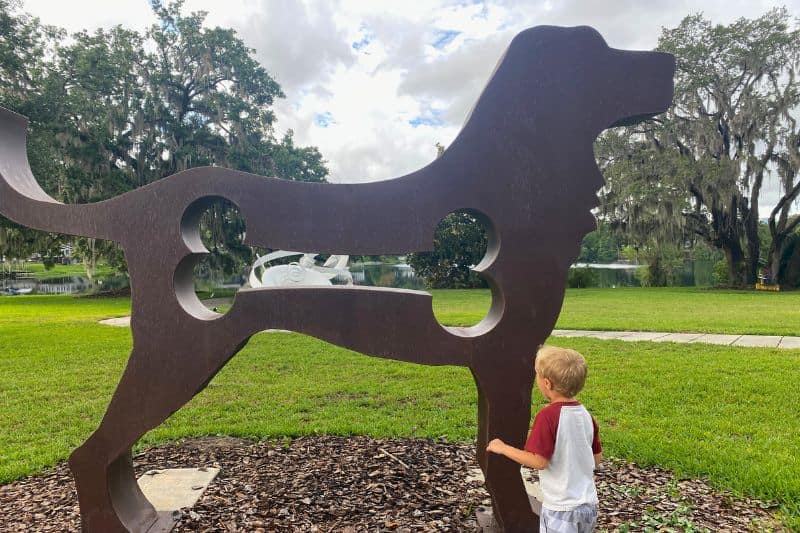 The Disney Springs Christmas Tree Stroll is a great free thing to do during Thanksgiving break.
Also, be sure to fuel the fun and keep it budget friendly where Kids Eat Free.
READ MORE: Free Things for Kids to Do in Orlando
Thanksgiving week used to mark the start of the Christmas and holiday season. Not any more, and certainly not in Orlando. Many of Orlando's Christmas lights and holiday displays have started, and will definitely be going by Thanksgiving itself.
Plus there are lots of FREE Holiday events happening during Thanksgiving break, and adorable places to see Santa in Orlando too.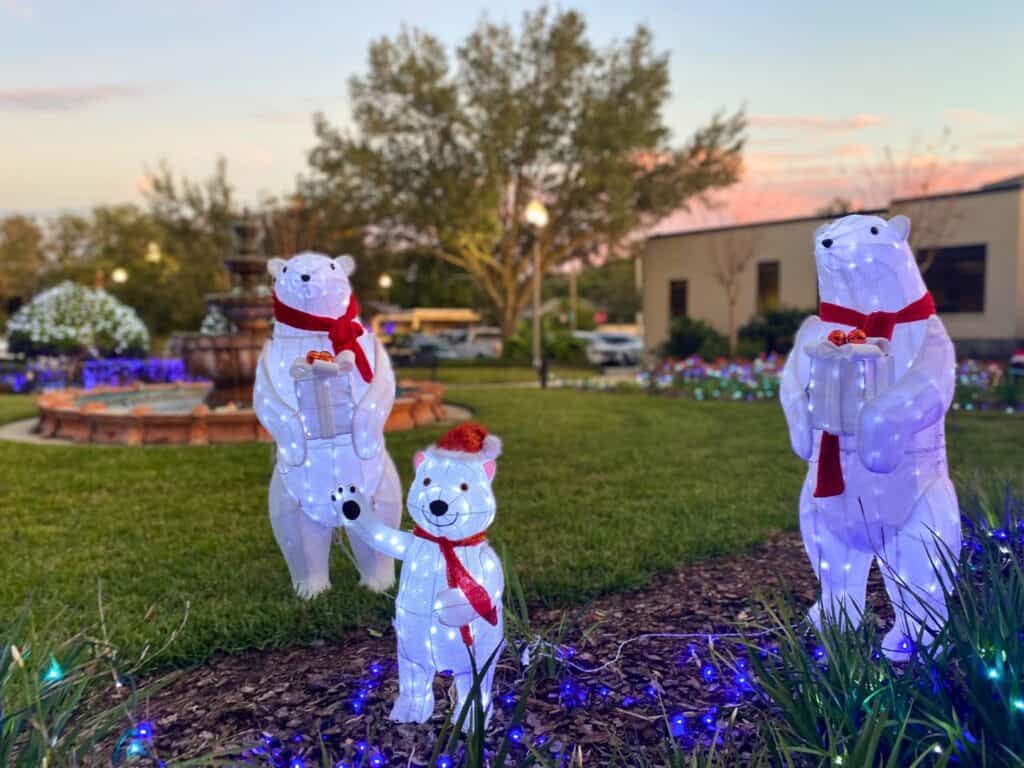 You can also head to one of these adorable Christmas tree lots and farms.
Cost $24 for adults, $18 for youth ages 2–11, and free for children under 2
Whether you're looking for an educational experience or a fun family outing, the Orlando Science Center is a classic idea. Hours are usually reduced, but it still a great way to enjoy some hands-on activities together.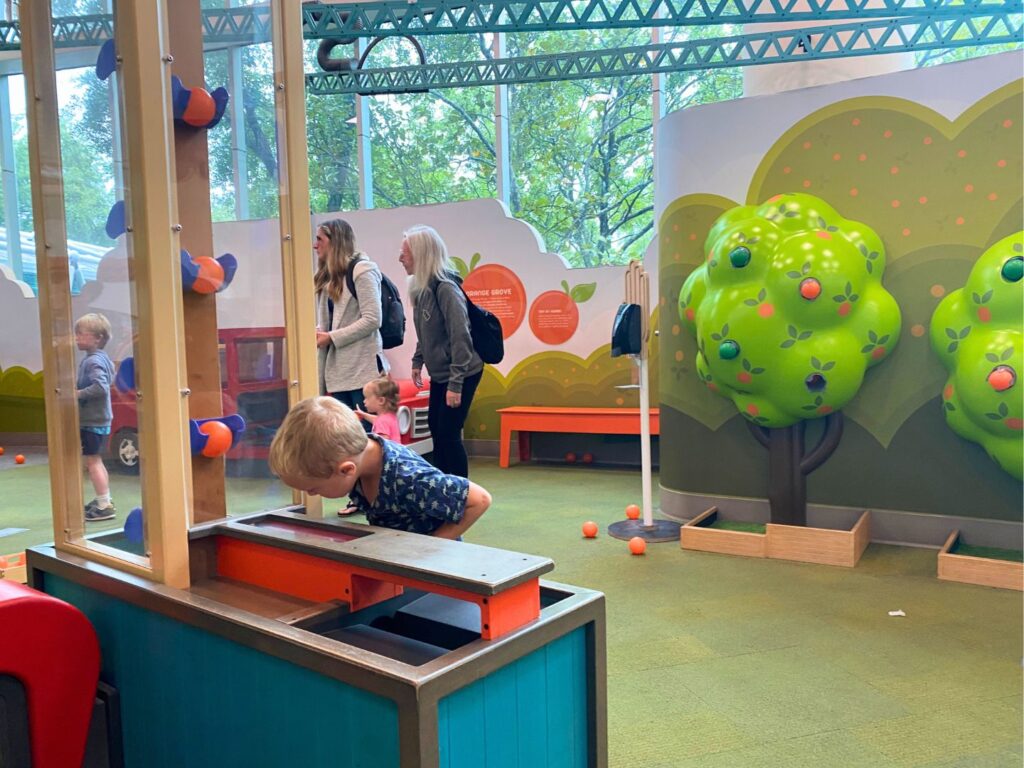 The Orlando Science Center has four floors of fun; some areas can easily be overlooked. So be sure to read our Expert Tips for Visiting the Orlando Science Center before you go.
Enjoy the outdoors
Finally the weather is so lovely. You'll be missing these cooler days when summer is back, so go enjoy the pleasantness. Some of our favorite outdoor things to do in Orlando are especially lovely during Thanksgiving break.
Consider Showcase of Citrus, which is open every day of the year 9am-7pm. Or how about a holly jolly safari? Head to Wild Florida for their drive-thru safari and put on some holiday music, why not? Admission to the Gator Park next door is included.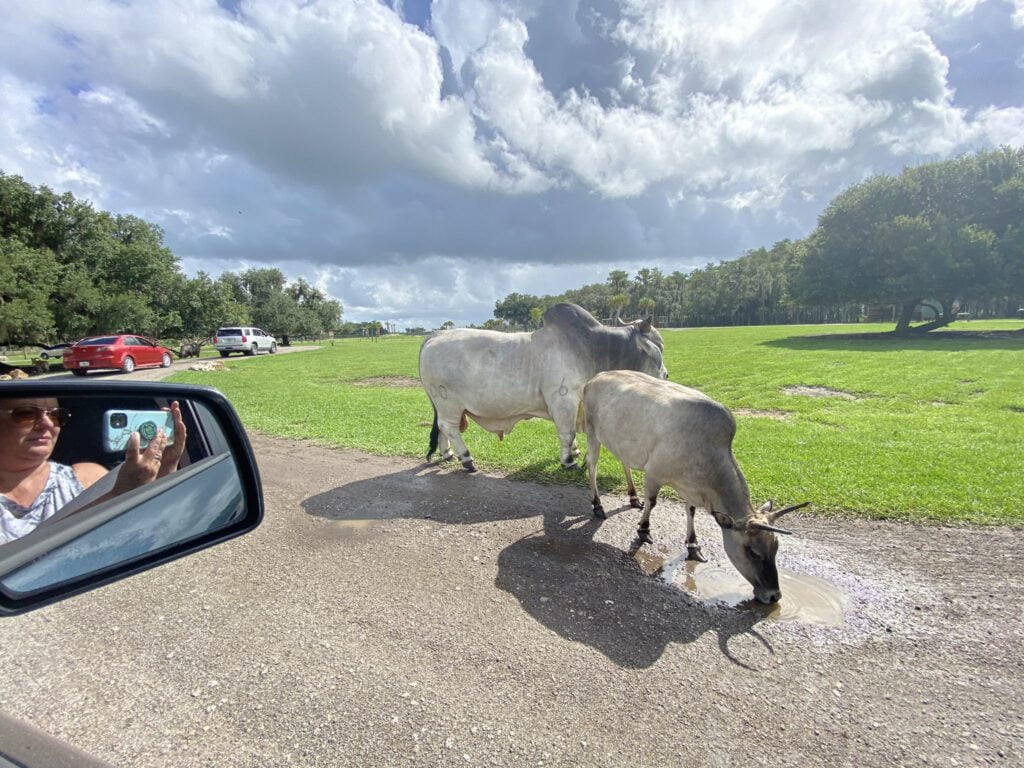 If you are looking for a fun way to get ready for Thanksgiving dinner, head to the Southern Hill Farms Thanksgiving Drive-Thru. Place your order and head to the Thanksgiving drive-thru event to pick up some Southern Hill Farms treats and handcrafted market items! Orders must be placed online by 9:00 AM Monday, November 20th for pick up between 9 AM – 6 PM on Tuesday, November 21st. Enjoy our homemade treats for the Thanksgiving holiday with family and friends, made with love at your local farm.
Discover more: Nature Parks for a Mental Health Break
Discover a new family restaurant
Things get hectic during the holidays, to say the least. So while you've got some time together discover a new favorite family-friendly restaurant in Orlando. You may end up with another option for a family dinner when you need it. And with so many holiday meals to make this time of year, let someone else to do the cooking.
Bonus Ideas: