Things to Do and Places to Take Toddlers in Orlando
Toddlerhood is a magical time in a parent's life. The sweetness and cuddles are still there, but the personality and interaction enter a new level. And thankfully there are plenty of things to do with toddlers in Orlando to make this phase a special one.
We're sharing the best activities and things to do in Orlando with toddlers, no matter the time of year. These classic ideas never go out of style.
And if you're looking for even more ideas check out our picks for the Best Things to Do with Kids in Orlando.
And, if you or someone you know is headed to Tampa, then check out The Best Things to Do with Toddlers and Preschoolers in Tampa Bay from TampaBayParenting.com.
Educational Activities with Toddlers in Orlando
3755 W Seminole Blvd, Sanford, FL
With over 350 animals from more than 100 species, the Central Florida Zoo & Botanical Gardens is a great family experience. Not only can you visit the animals, but you can feed the giraffes, zip through the Seminole Adventures Aerial Zipline Course, get in-depth info from the keeper chats, or book an encounter with the zoo's rhinos.
Camps, tours, and private events and excursions are available.
Before you head there, read our Expert Tips for Visiting the Central Florida Zoo with Kids.
More about the Central Florida Zoo: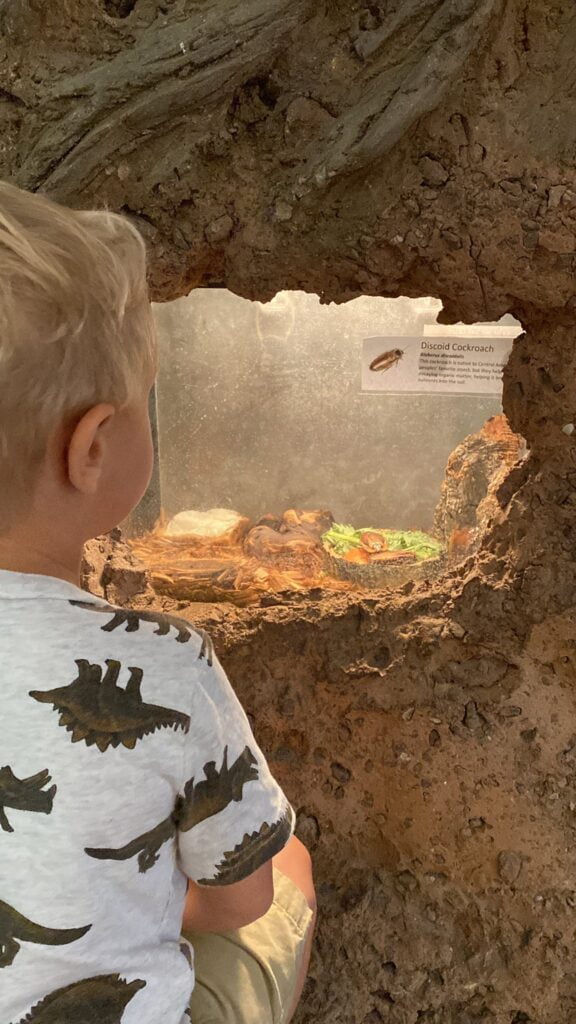 PARENTING PRO-TIP! You do NOT need admission to the Central Florida Zoo to enjoy a ride on the train!
The train runs on a track outside of the zoo's entrance, so it is not necessary to have admission to the zoo itself in order to ride the train. A ride on this little train is one of the best activities for toddlers in Orlando.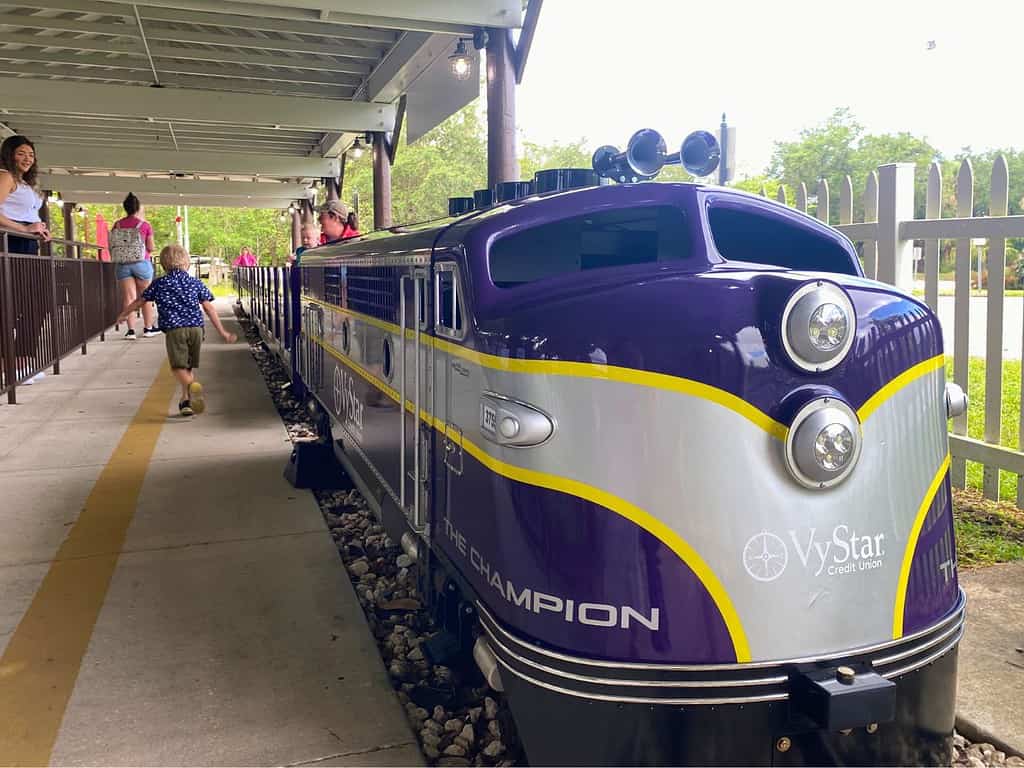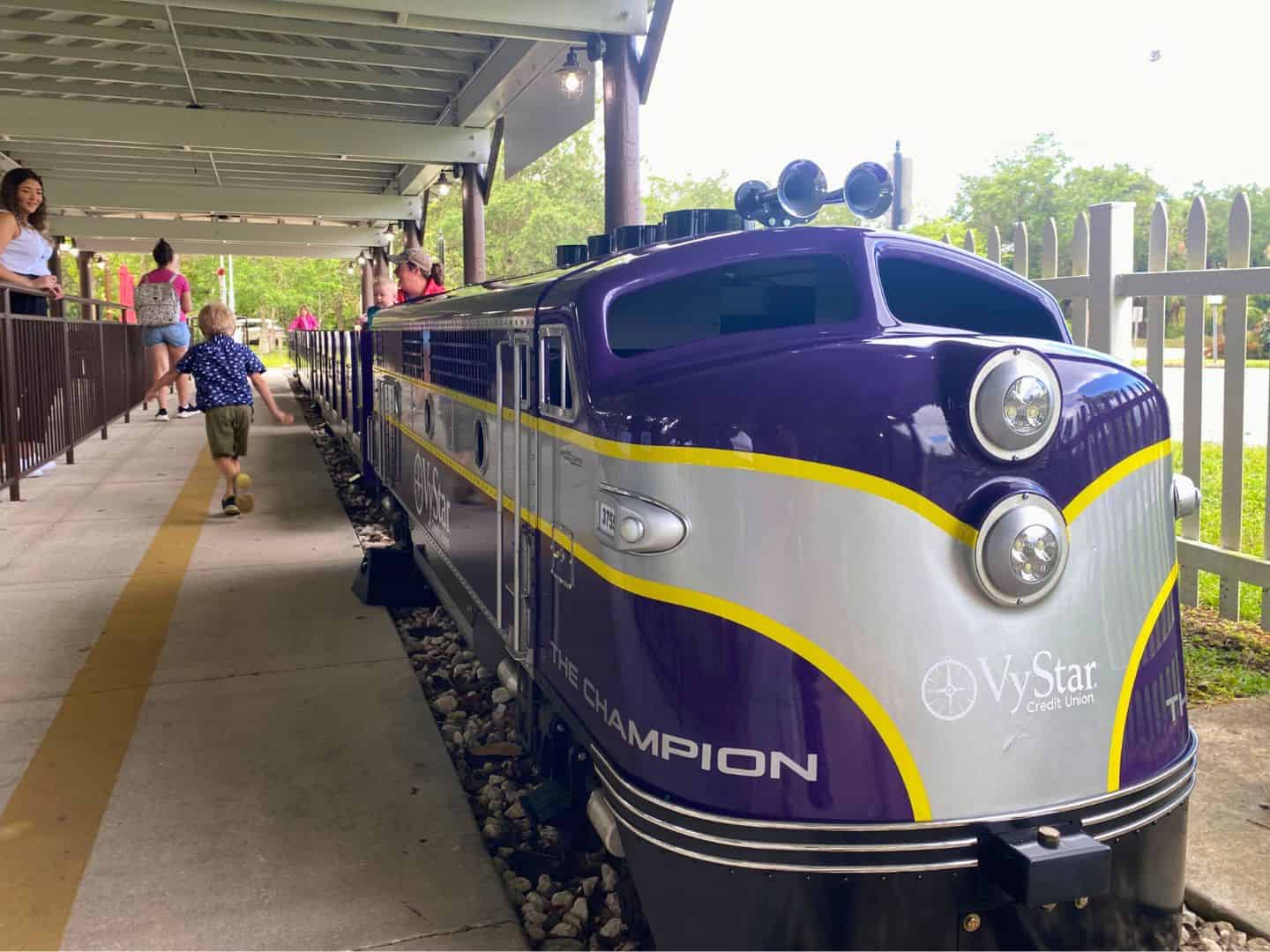 Train runs every 30 minutes from 10am – 3:30pm daily (weather permitting). It is about an 8 minute ride.
$5 per person / $4 for Zoo & VyStar credit union members.
777 E Princeton Street
Educational and exciting opportunities come to life in interactive and hands-on experiences at the Orlando Science Center. Visit on your own, plan for a scheduled experience or check out the camps and other programming available.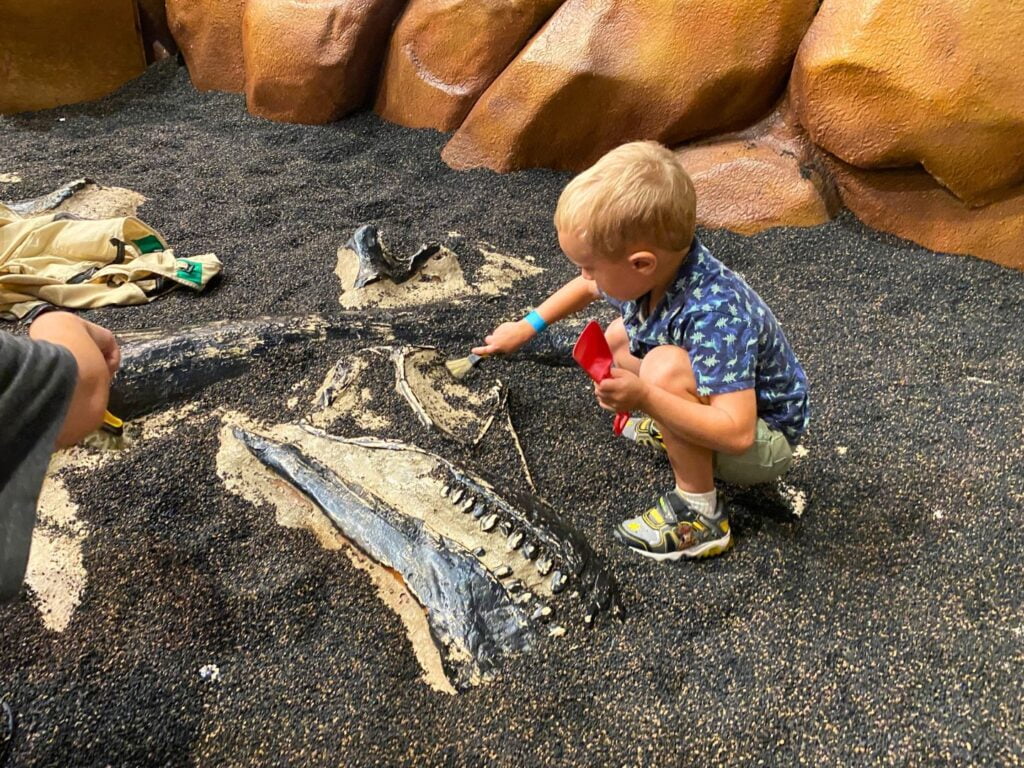 More About the Orlando Science Center:
Lukas Nursery & Butterfly Encounter
1909 Slavia Rd, Oviedo, FL 32765
Technically Lukas Nursery & Butterfly Encounter is not an educational experience, however, the beauty of the flowers and butterflies will inspire a love of nature with your toddler.
I visited this beautiful Butterfly Encounter when my son was nearly 3 years old and the memories and photos are precious.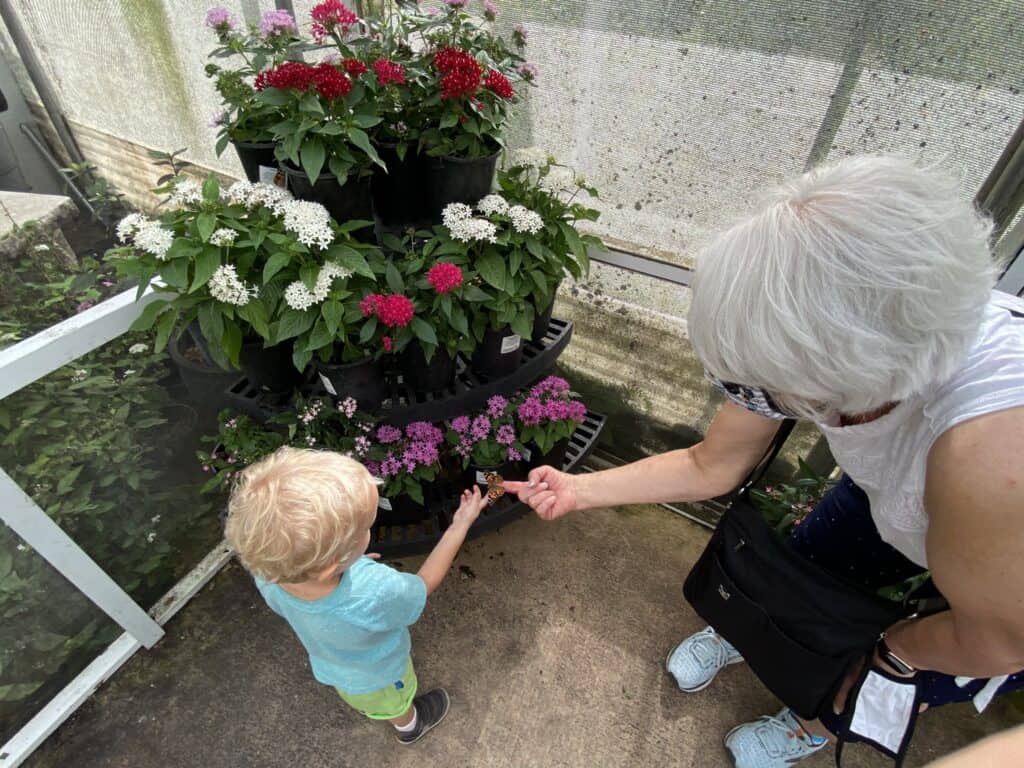 PARENTING PRO-TIP: Visit when the temperature is not too cold or not too warm. If the temperature is too extreme one way or the other the butterflies are not as active.
Playgrounds and Places to Play with Toddlers
Kids need to move – toddlers included! These playgrounds and indoor play areas are best for toddler.
And if you want to make a splash with your toddler check out these Splash Pads Around Orlando.
1415 Oviedo Mall Boulevard, Oviedo, FL 32765
Without exaggeration, District Kids in Oviedo has saved my sanity many times over. This indoor play area is meant for toddlers and preschoolers. It's so nice having a multi-room indoor play area that is perfect for little ones.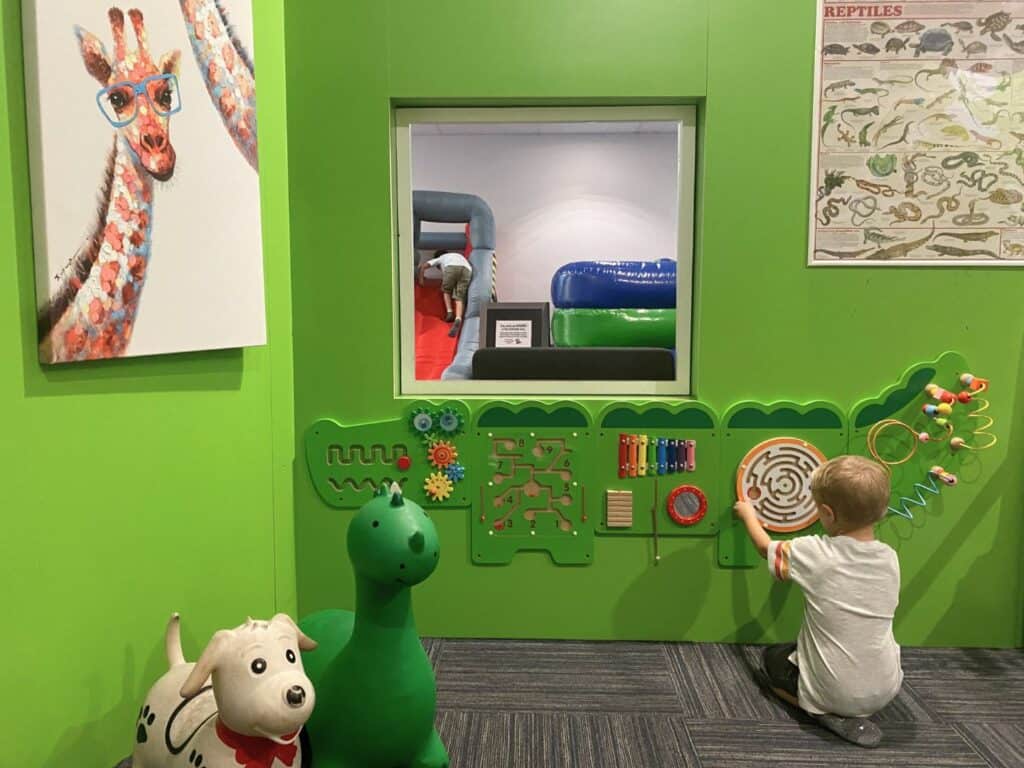 Although my son is not a toddler anymore, as a preschooler he still enjoys District Kids. In fact, at five years old we may have hit the perfect age for his imagination to run wild here.
Oviedo Mall
1700 Oviedo Mall Boulevard, Oviedo, FL 32765
This large mall is sometimes overlooked, but it is worth a visit whether you're local or visiting. Oviedo Mall is easy to access from throughout Orlando thanks to its location just off toll road 417.
Toddlers will love the small indoor play area in the food court – perfect for allowing parents to eat lunch while their little tyke plays. And it is home to the aforementioned District Kids.
Altamonte Mall
451 E Altamonte Dr Suite 2165, Altamonte Springs, FL 32701
Altamonte Mall is one of the best malls in the Orlando area. While other malls in the area have changed dramatically over the years, Altamonte Mall still has a large selection of high quality stores.
Most importantly for parents, there is a small indoor play area on the 1st floor. And, also on the 1st floor, you can rent race car strollers for $6. The price may seem a little steep until you get to shop and entertain your tyke at the same time! Plus, the race car stroller has two cup holders -sip sip hooray!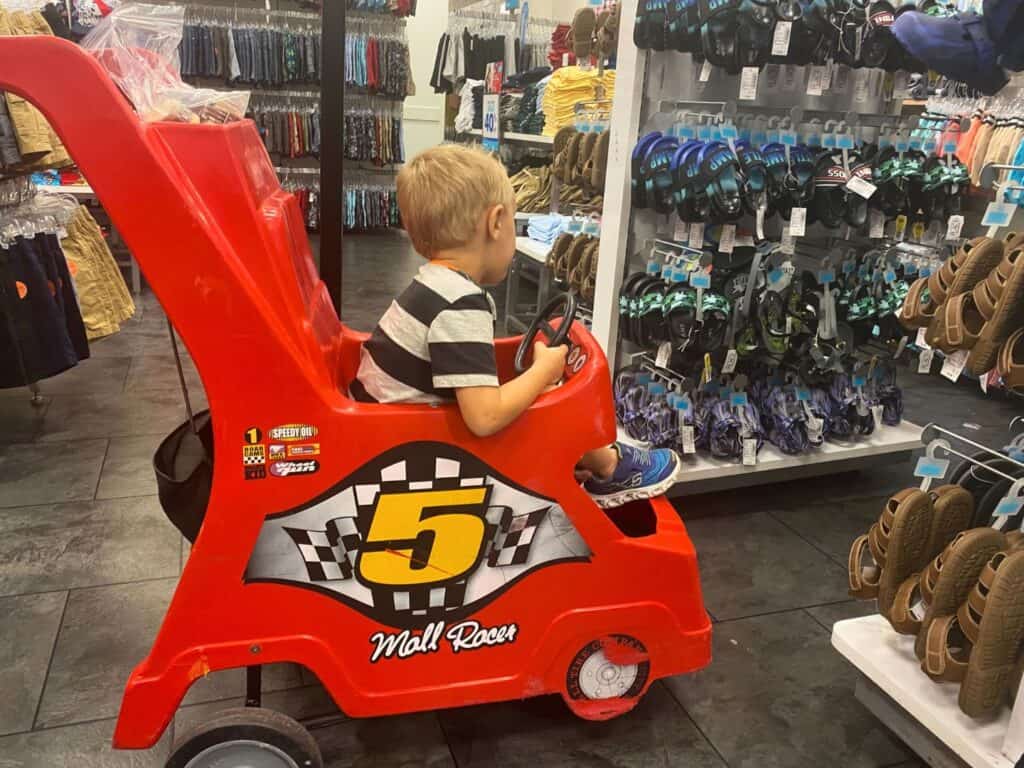 Bonus – The Barnes and Noble store at Altamonte Mall has a large children's area. There are a few places to sit, with child-sized furniture perfect for testing out that potential book purchase. Plus there is a small playset for toddlers and young kids to use. And with an onsite Starbucks cafe, it's a nice place to relax for a bit.
Extend the exploration by hopping aboard the free Beep Autonomous Shuttle, the stop is just a few steps away from this Barnes and Noble store. Just make sure you're comfortable with your child riding the shuttle using a regular lap seatbelt.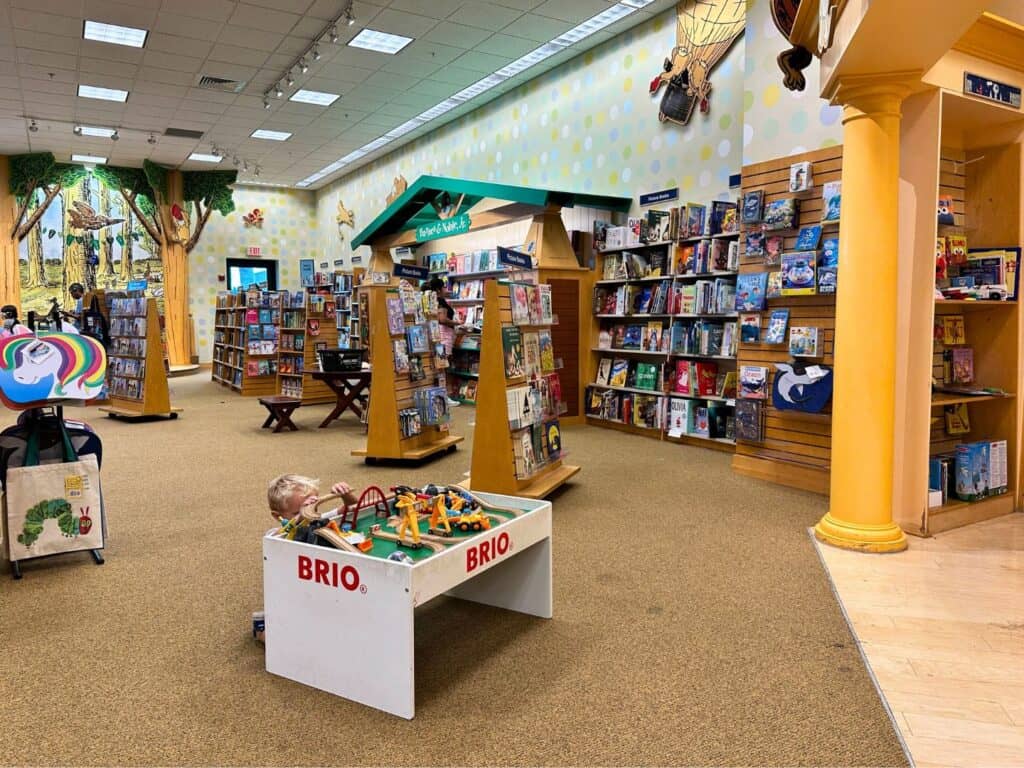 Secret Lake Park
200 N Triplet Lake Dr, Casselberry, FL 32707
There are two playgrounds at Secret Lake Park in Casselberry. One of these playgrounds is built for toddlers, and it has shade! Plus you can walk along two nature trails to help your little one enjoy the great outdoors.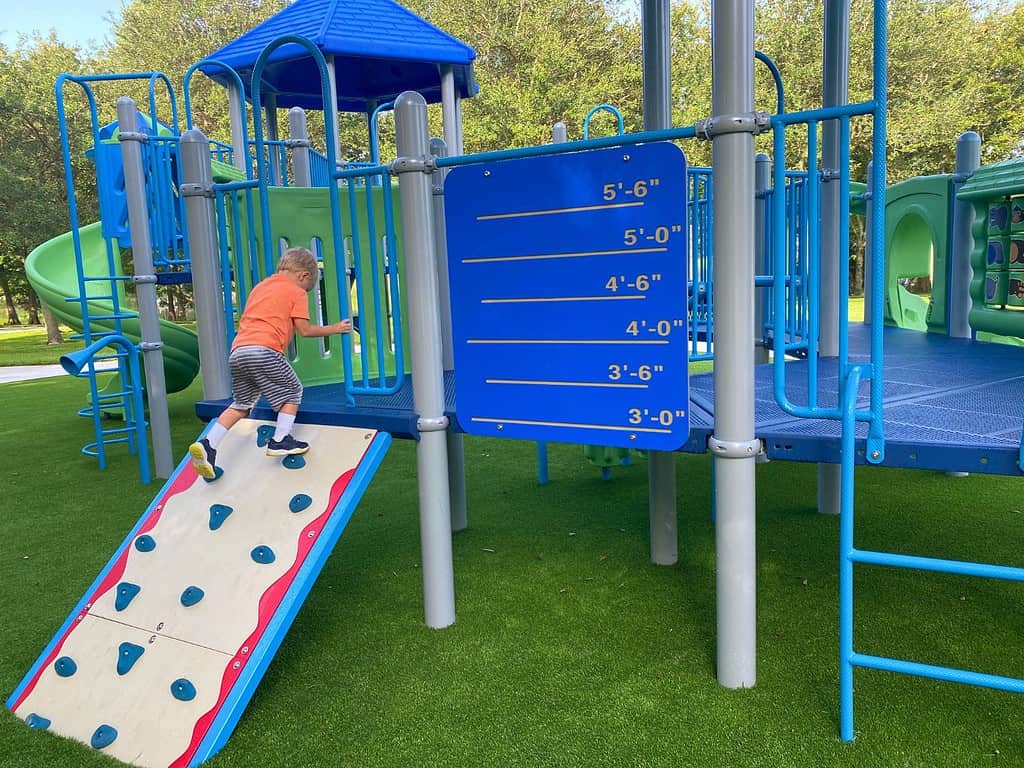 1206 N Phelps Ave, Winter Park, FL 32789
This Winter Park neighborhood park is large, shaded, and different than many other Orlando playgrounds. Two wooden style playgrounds looks whimsical and welcoming.
One playground at Phelps Park is meant for older kids, and it is towards the back of the park. Near the entrance to the park your toddler will love the multiple playsets for little ones.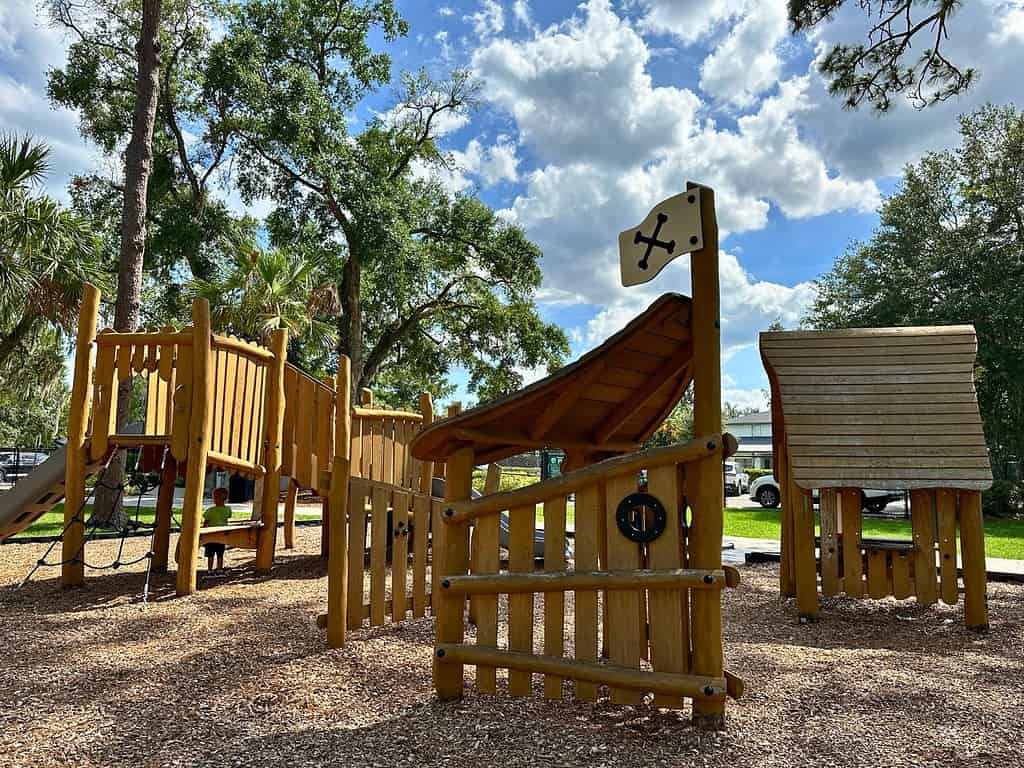 Lake Mills Park
1301 Tropical Ave, Chuluota, FL 32766
This large park is on the edge of Seminole County and right next to the Orange County border. With plenty of nature and outdoor space, there are two playgrounds, including one specifically for toddlers.
Lake Monroe Park
975 S Charles Richard Beall Blvd, DeBary, FL 32713
This small park is often overlooked, but if you're in Seminole County or West Volusia County, it's worth a visit. Lake Monroe Park only has one playground – and it's just for toddlers.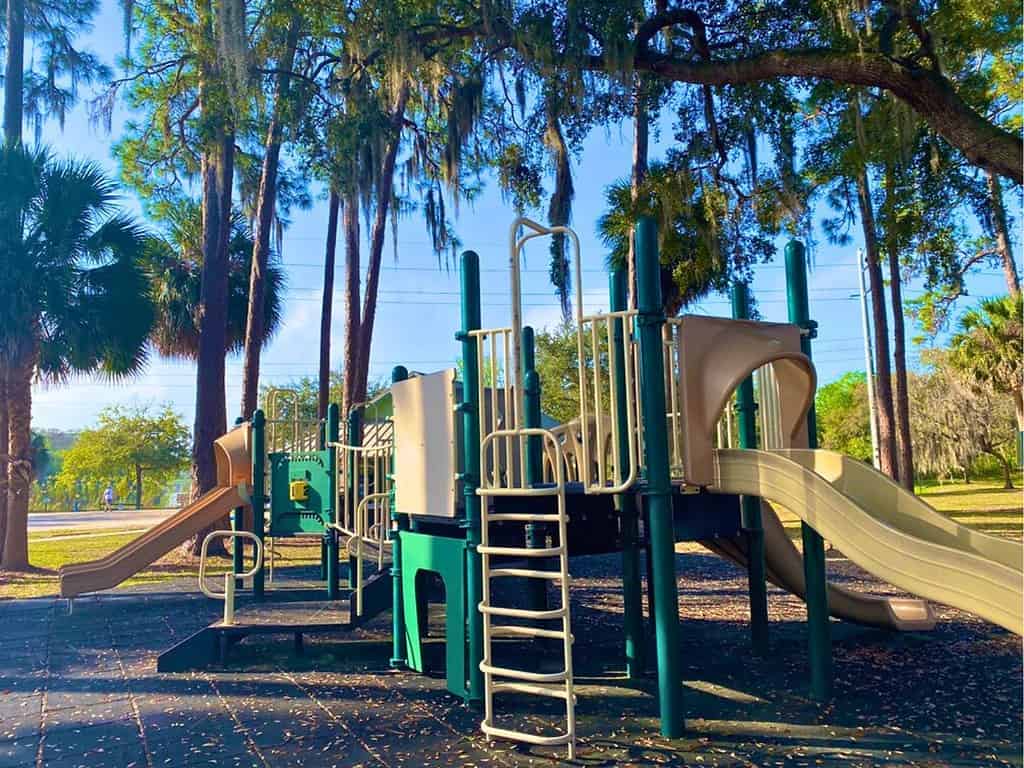 When my son was a toddler this park became a go-to destination for us when I wanted an easy-going park. Any parent who has brought a toddler to a playground know the annoyance of there being a large playground for big kids right next to the one for toddlers – because your toddler will absolutely head for the playground that's too big for them.
Since the only playground at Lake Monroe Park is for toddlers I always felt a sense of relief being here.
Amusement Parks + Attractions
8001 S Orange Blossom Trl, Orlando, FL 32809
Let your toddler experience one of the most colorful places on Earth. This indoor activity for kids is full of fun.
Some of the best things to do for toddlers at Crayola Experience Orlando are:
Color Playground
Cool Moves
Scribble Scrubbies
Scribble Square
Stomp and Play
Toddler Town
Rides at ICON Park
8375 International Dr, Orlando, FL
When you think of things to do at ICON Park the large observation wheel known as The Wheel probably comes to mind first. While The Wheel is fun for kids, especially the new on board game, there are other rides at ICON Park.
A train takes small kids and adults around ICON Park starting around 11:00am each day and into the evening. It is usually $4 for kids and $6 for adults. This simple little train is great for toddlers.
Another classic and simple ride at ICON Park is the carousel. Located at the front of ICON Park, the carousel is picturesque and charming.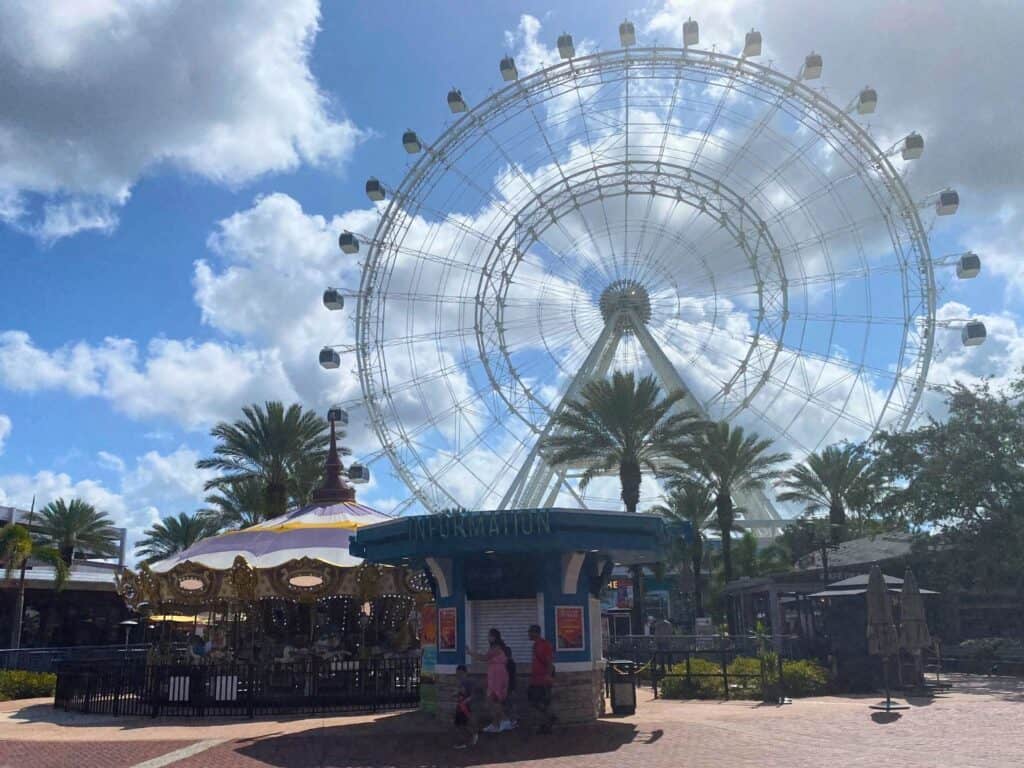 8449 International Drive
The SEA LIFE Aquarium in ICON Park boasts Florida's only 360º Ocean Tunnel, which is sure to be a crowd-pleaser for littles. Inside the aquarium, you'll find jellyfish, sharks, turtles, octopuses, rays, seahorses, and so much more.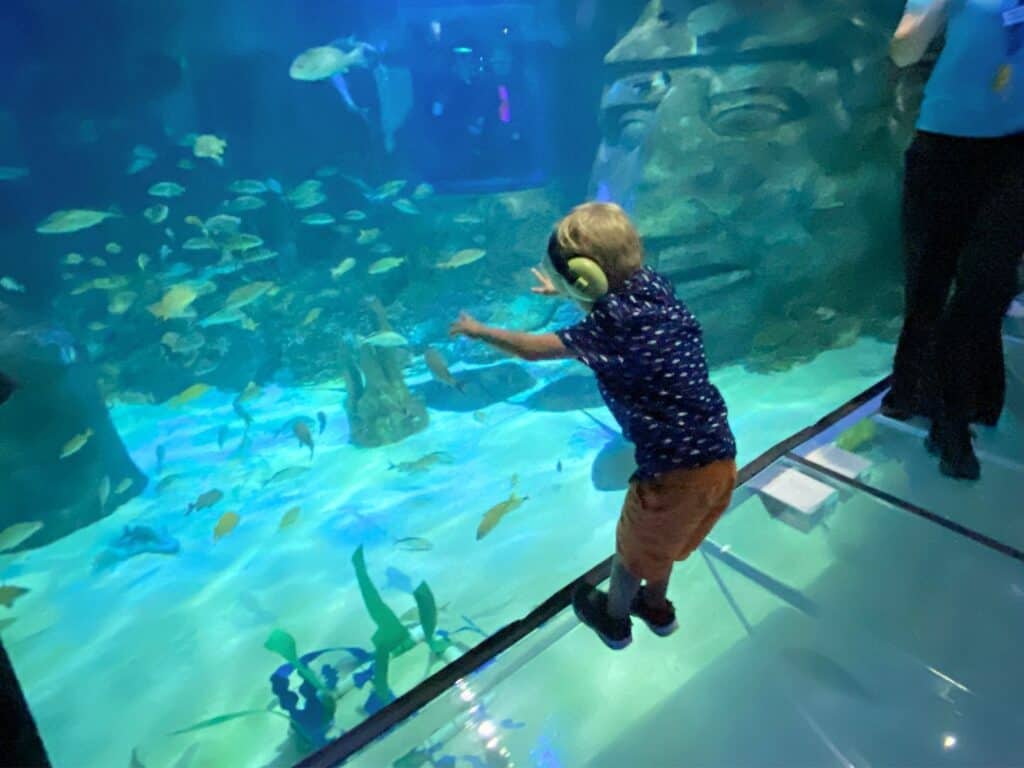 Check out all the exhibits, as well as some behind-the-scenes tours.
Peppa Pig Theme Park
While technically Peppa Pig Theme Park is not in Orlando, it is worth the drive. Located right next to LEGOLAND Florida, Peppa Pig Theme Park is just over an hour's drive from Orlando. It is one of our favorite things to do with toddlers in Orlando and nearby because it is built just for toddlers and preschoolers.
My son and I have visited Peppa Pig Theme Park multiple times and I consider it something every parent must do with this kid before they reach kindergarten.
Jump over to our complete Parent's Guide to Peppa Pig Theme Park.
MORE IDEAS: